When it comes to the realm of contemporary furniture designs, the trend alludes to multi-purpose combinations, like  – a chair and bed combination, a storage space and bicycle lock combination and even a table and drying rack combination. However, we daresay, this is the first time we have come across the unique fusion of a chair and bookshelf. Christened as the 'OpenBook' (by TILT), the design itself is touted as an evolutionary form of the studio's earlier Library Chair.
In practical terms, the OpenBook is conceived as a spatially effective furniture item for Grade II buildings where the living areas are too small of accommodation of conventional shelves. In this regard, the arrangement of shelves is effectively divided into three parts along the right-side facade of the chair. The shelving components are shaped like undulating square steps, which conveniently double up as platforms for keeping your hot cup of coffee or tea. And, since we are talking about convenience, the interior of the chair is fully upholstered for optimized comfort and sound insulation.
The storage space deftly continues on to the left-side facade of the chair with an extended elevation. Comprising of recessed straps for keeping your magazines, this elevated 'wall' also poses as a semi-private demarcation, which in some ways hint at the trademark design element of TILT.
In essence, the whole scope does prove the importance of furniture when it comes to the creation of personal spaces in cramped areas.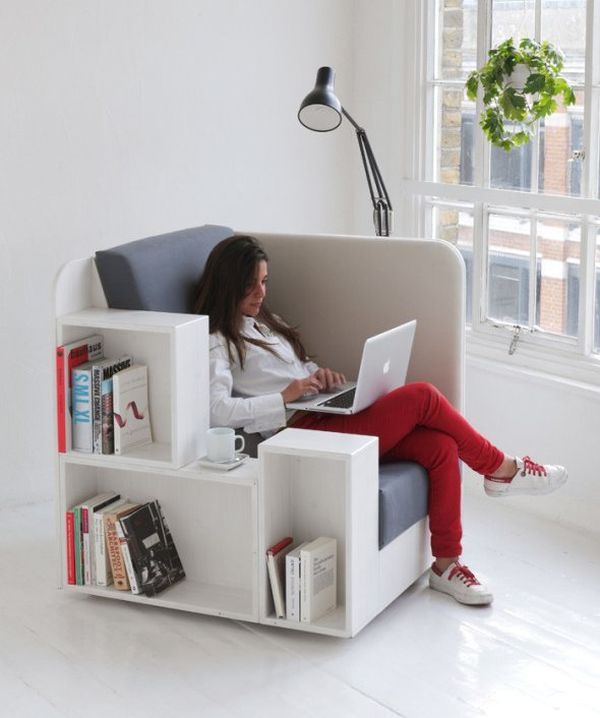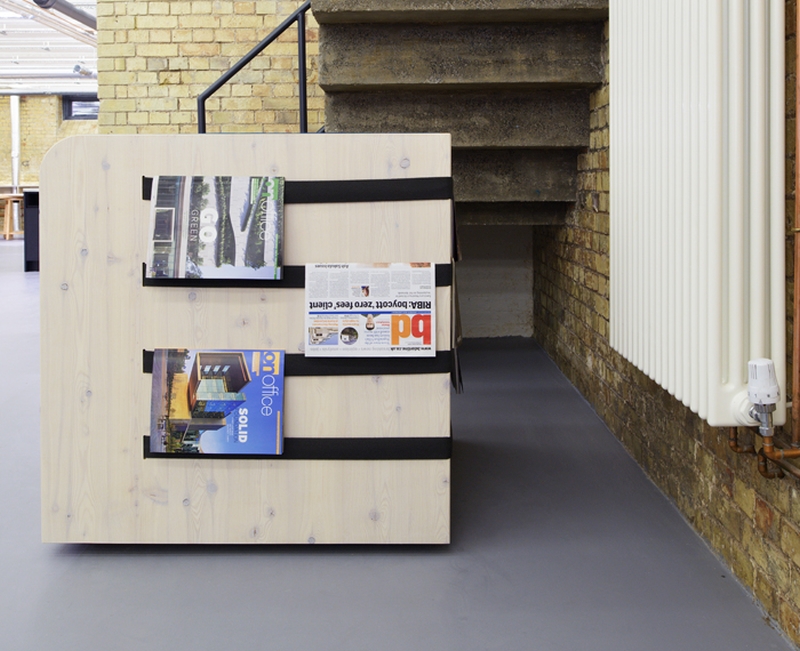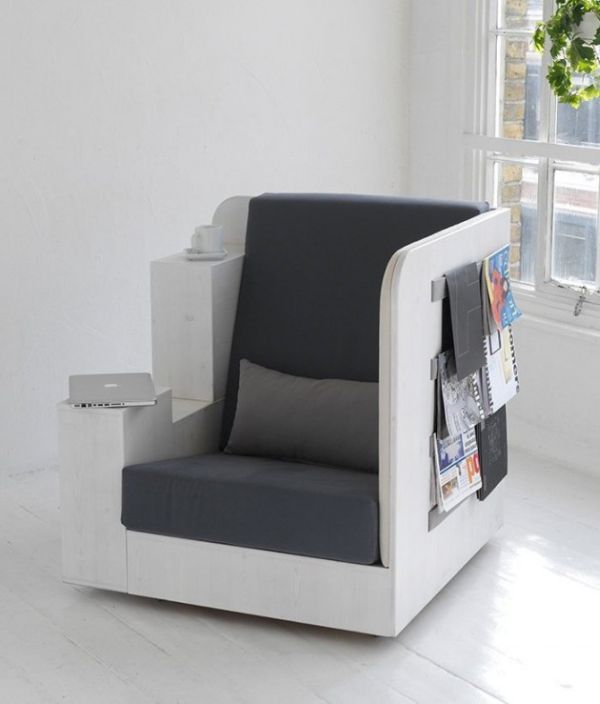 Via: Contemporist