Being longtime fans of tiny house movement, we often look out for tiny houses on wheels or caravan sheds, and most of them are quite impressive. However, this tiny home has certainly raised the bar for tiny house designs. At first glance, it looks like a regular small house on wheels.
But on stepping inside, you'll find the most breathtaking interior, which would give anyone a tough time to believe that how everything has been jam-packed in such small abode. Built by Dough Schroeder of Timbercraft Tiny Homes in Guntersville, Alabama, the 150-square-feet house has a cottage-like feel.
The front door opens up to a cozy living room decked up in warm, subtle tones. The living loom further leads to a kitchen space with plenty of storage cabinets. The kitchen is equipped with equipped with a stainless steel sink, pine slab countertops, and a two-burner propane cooktop.
A small wooden ladder takes you to two loft areas that can be set up as home office, a guest sleeping space or other uses. At the back of the home, there is a bathroom with modern shower and composting toilet. Furthermore, an open-spray foam insulation system has been installed into the tiny condo.
There is also a "through-the-wall" unit with air conditioner and heat pump to maintain heating and cooling conditions of the house. For drainage, a three-inch sewer drain is hooked up to main sewer system. Moreover, a garden hose-style water system fulfills water requirements in the house. It indeed offers many luxury amenities that one could expect from a tiny home.
Timbercraft Tiny Homes offers 20-feet, 22-feet, and 24-feet towable mobile homes to easily take them to your desired location. Schroeder also offers full customization option so that you can help him build your own tiny cottage.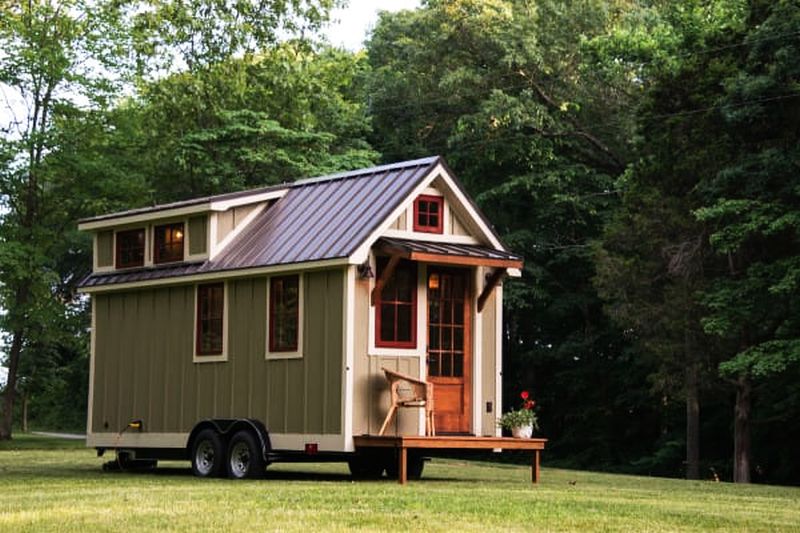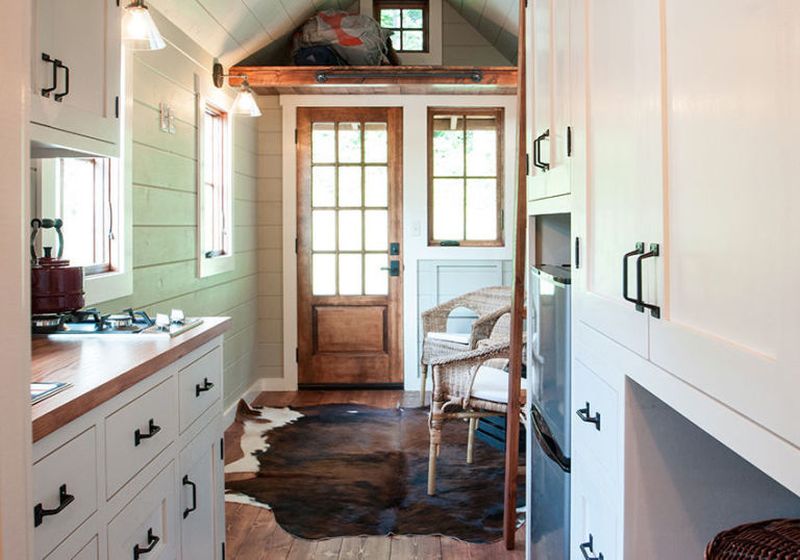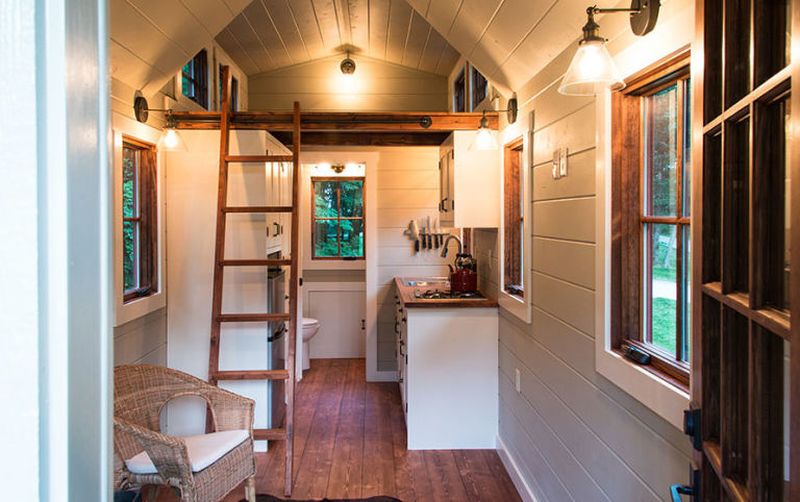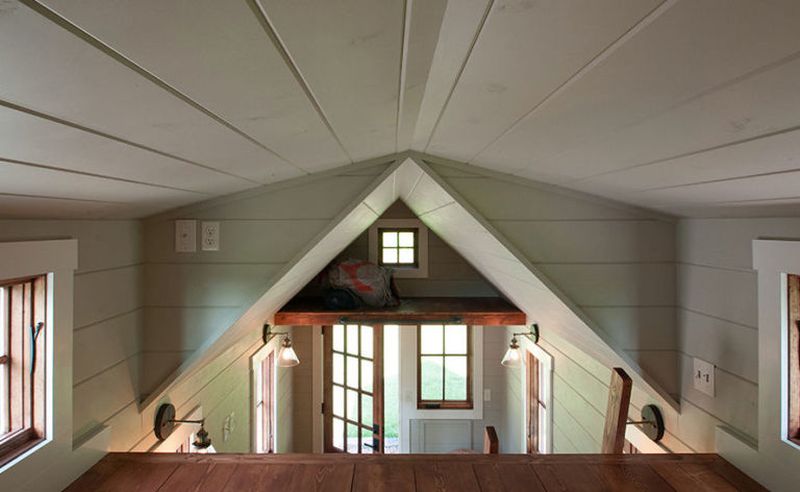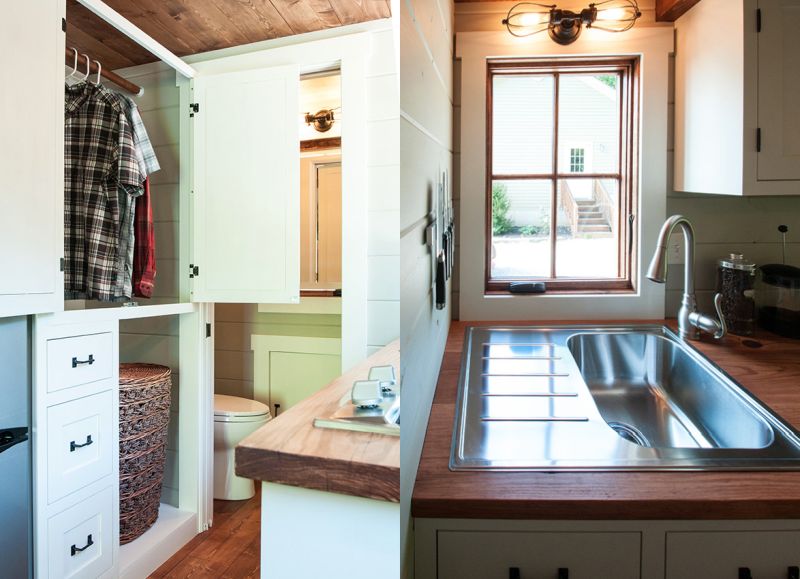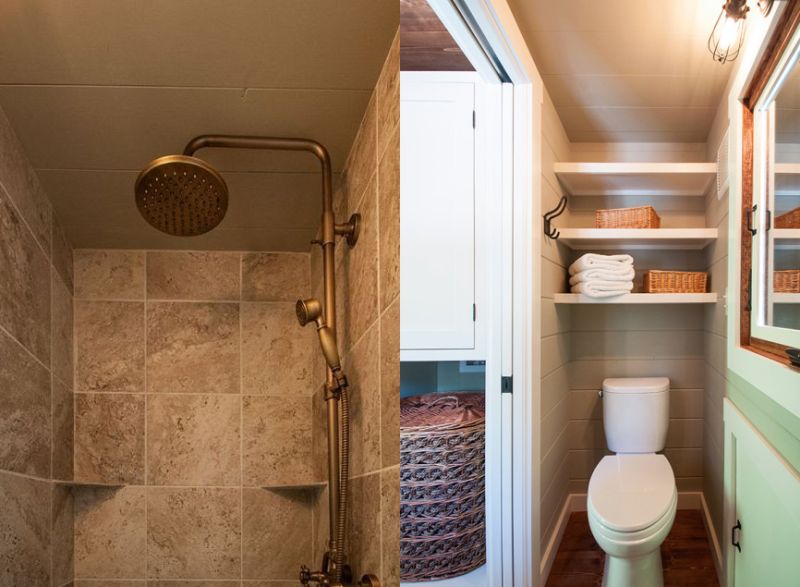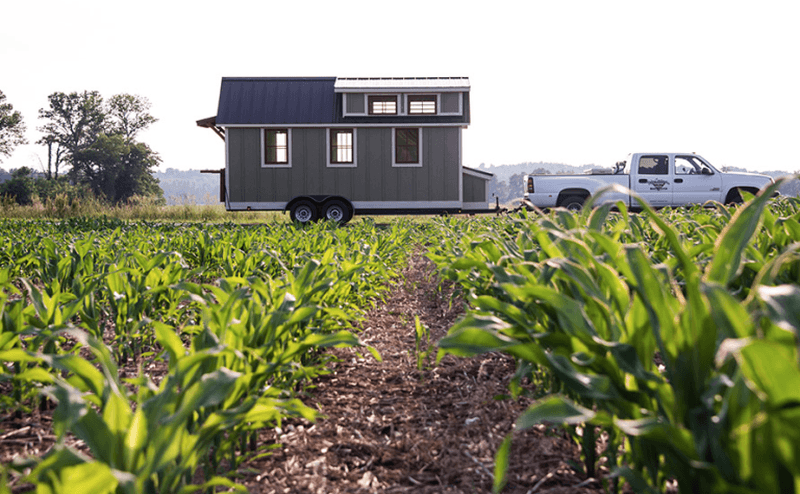 Via: LittleThings