Now there's no need to scale down your homely possessions for traveling on the road, as Timerleaf teardrop trailer offers perfect home-like atmosphere on-the-go. Although design and shape of the trailer has been minimized, but that doesn't mean it lacks quality and luxury amenities.
The teardrop-shaped camper is smaller than an average car, however there is plenty of space for sleeping, cooking and viewing great outdoors right through the comfort of your mobile home. Interior is fully-insulated and comes with a Colorado Queen bed, which is 3-inches narrower than a regular queen. This means it can easily accommodate into the camper's cabin.
Outside the cabin, there is a trunk that opens up to reveal fully-equipped mini kitchen that includes a sink, cooking appliances and enough storage space. Furthermore, the camper is integrated with 40W solar panel, heating and cooling systems, and also a cable connection. There are four USB chargers, and two 110-volt power outlets to juice up all your electronic devices.
Timberleaf teardrop trailer is meant for city dwellers who often wish to escape city life at weekends. All you need to do is pack your luggage, load it into the camper, tow the camper behind any average car and hit the road. It will surely offer you amazing camping experiences, while letting you carry a piece of your home with your to wherever you go. You can contact the designers on Timberleaf Trailers for requesting pricing details of this amazing camper.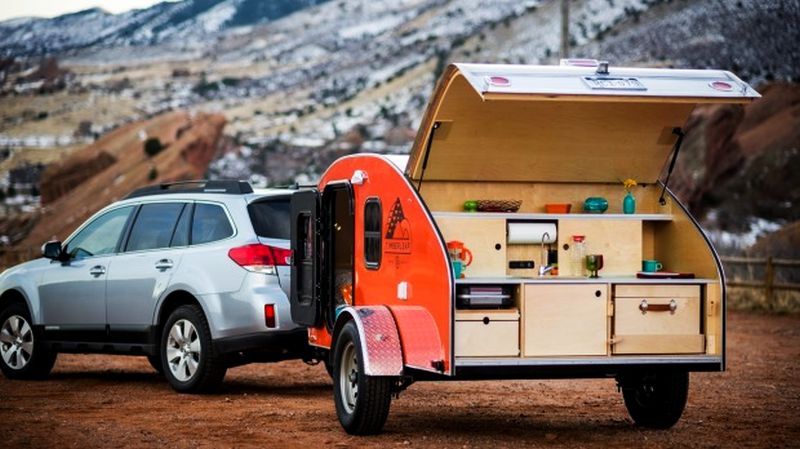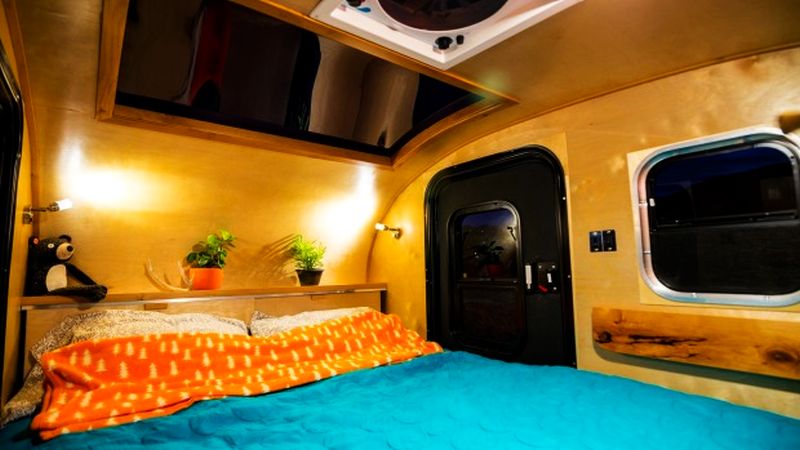 Via: Stuff