Looking for elegant table with storage sections, but without compromising your comfort? Times 4 Coffee Table by Goncalo Campos interprets the same through its pivoting pie chart-shaped design. The tabletop gently rotates to reveal its four colorful quadrant portions. These small sections are used to store your belongings, preventing unnecessary clutter.
This coffee table is designed for Polit, Italian publishing house for contemporary furniture, to offer something unique yet functional to the client. It is made entirely out of wood, along with lower level for storage, which is divided into four equal sections looking like a colored pie pieces. These vibrant sections not only give you storage space, but also add striking character to the minimal coffee table.
Organize your stuff as per color scheme of the quadrants, so you can easily remember what is placed in a specific portion. The stunning coffee table brilliantly combines usability and aesthetic charm in one. This piece of furniture is suitable for any contemporary living space, adding dynamism to the interior.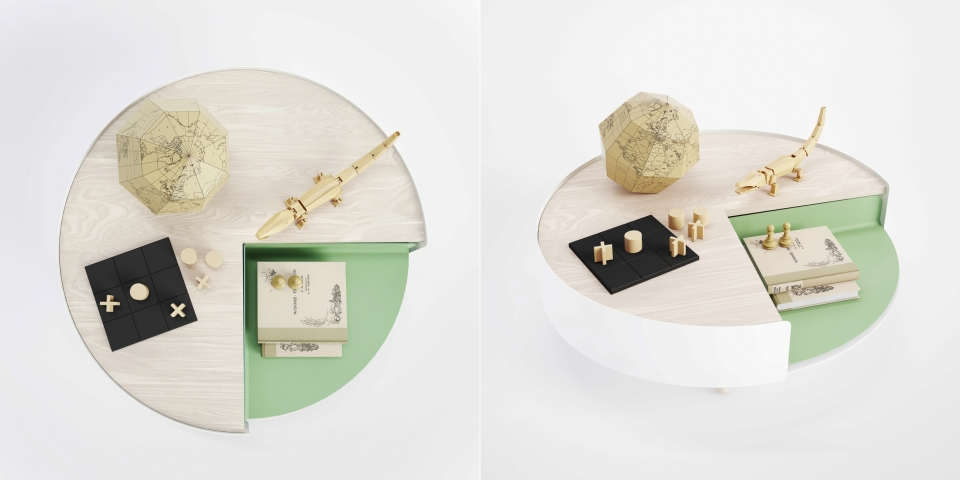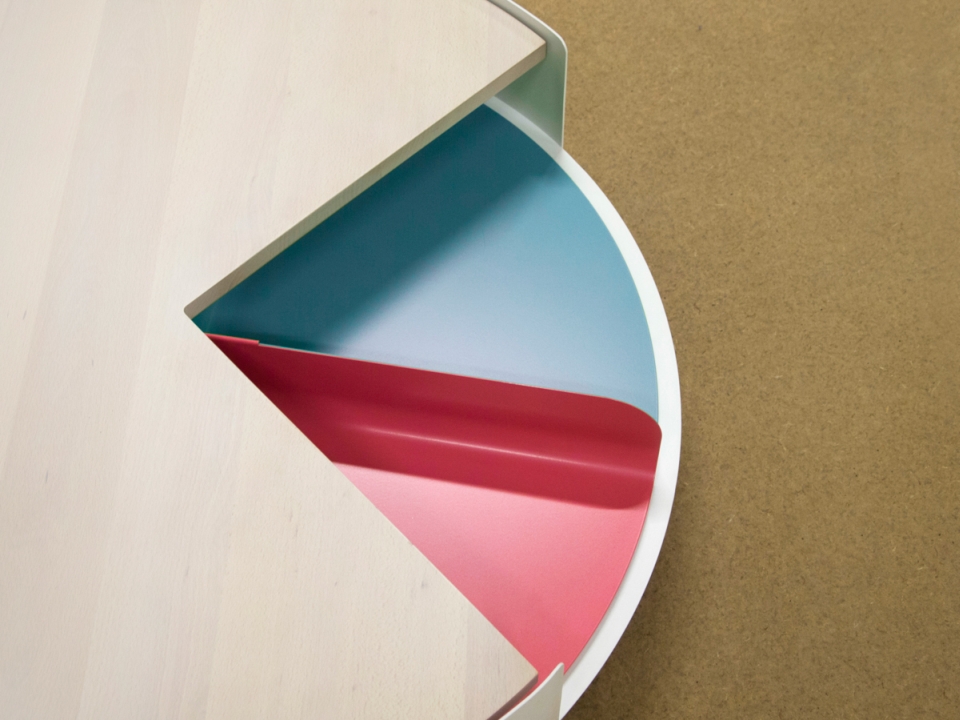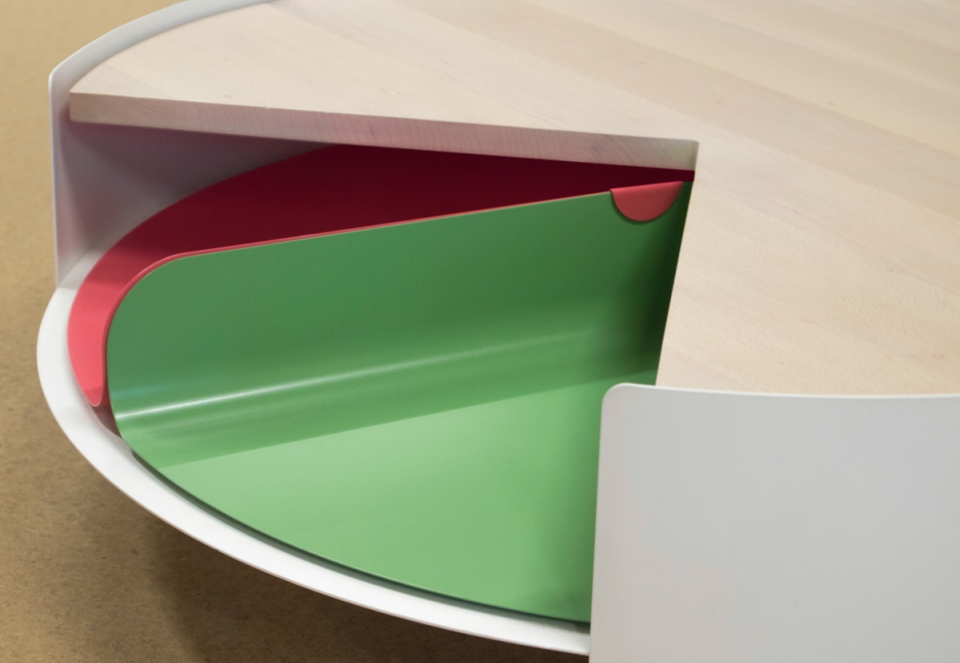 Via: DesignMilk