British furniture design company Timothy Oulton has stepped into another niche by creating arched-shaped Dome Home. The unique house is located in the middle of a lychee garden- away from busy city Gaoming, China to offer a getaway to people from their hectic work schedule. It is a completely self-reliant building structure that is made from reclaimed materials and requires minimal energy for lighting i.e. equivalent energy required to boil an electric kettle.
The shells of the building self-support each other firmly, without any need of columns or pillars. Its dome-shaped walls are made from FSC-certified timber, as per German Passive House standards. The building is fully insulated with triple glazed windows and doors for maintaining cozy environment within the house. The dramatic interior includes spacious living area, bedroom, high-end kitchen and luxury bathroom. Bedroom area can be accessed by gorgeous spiral staircase that lies right in middle of the living area.
Customized furniture can be seen all around the house such as shabby sofa to fit soft curves of the living space and dining chairs that sit around the tailor-made round marble table. The furniture's curvy lines are designed purposely to mimic design of the dome-shaped house. Check out the images given below to have closer glimpse of aesthetics of this stunning wooden house.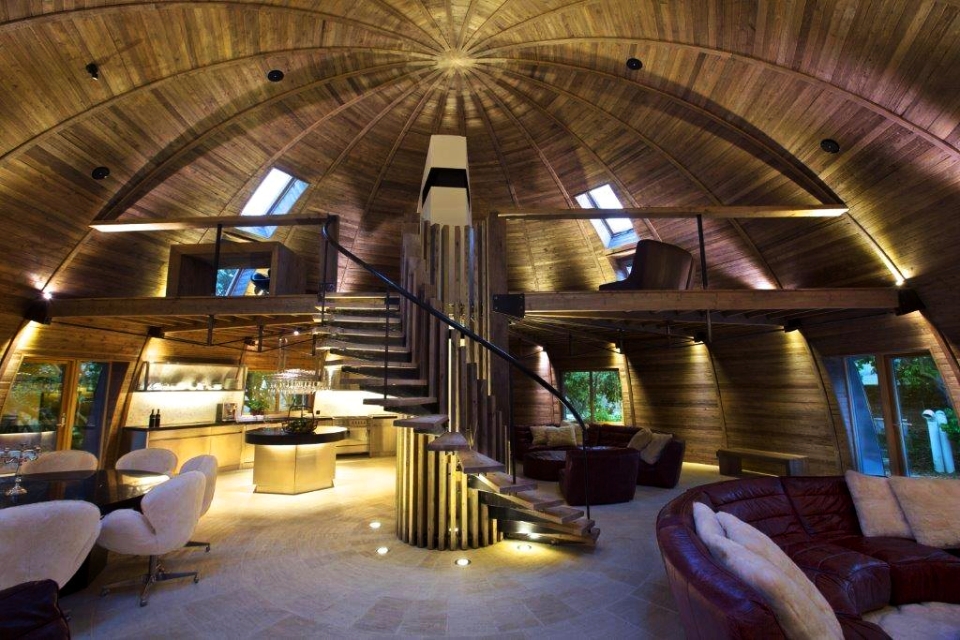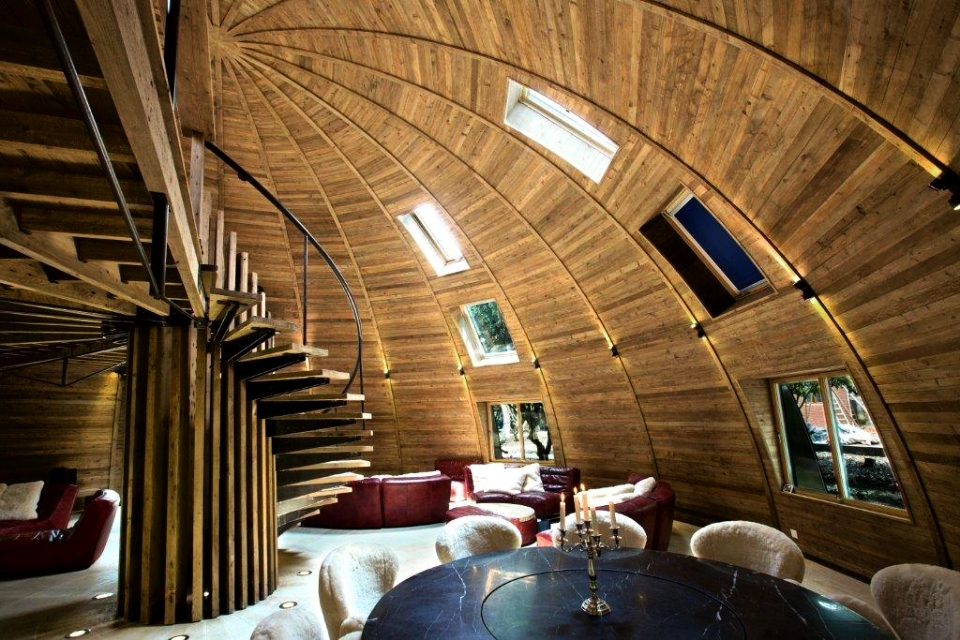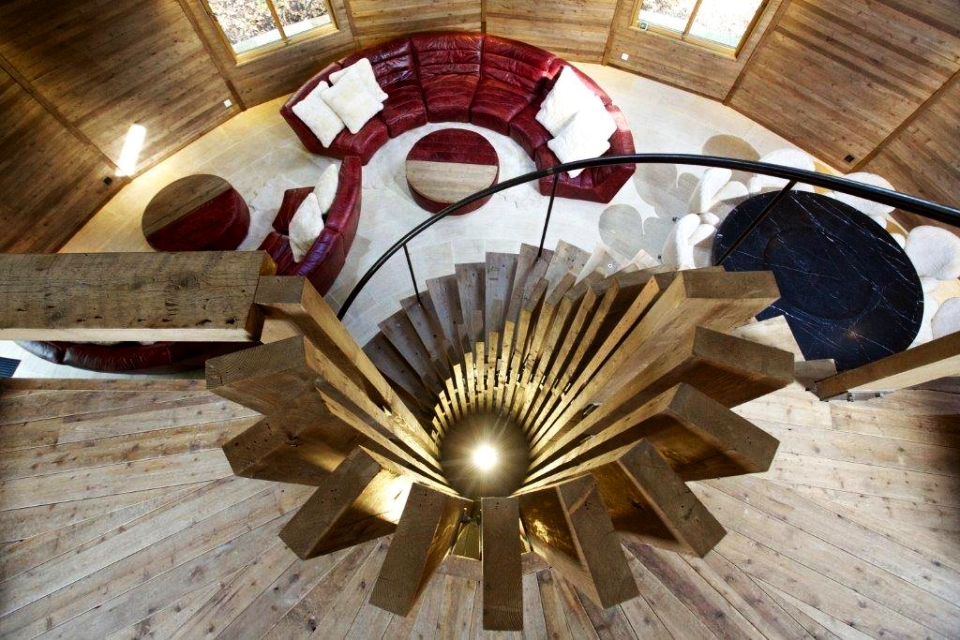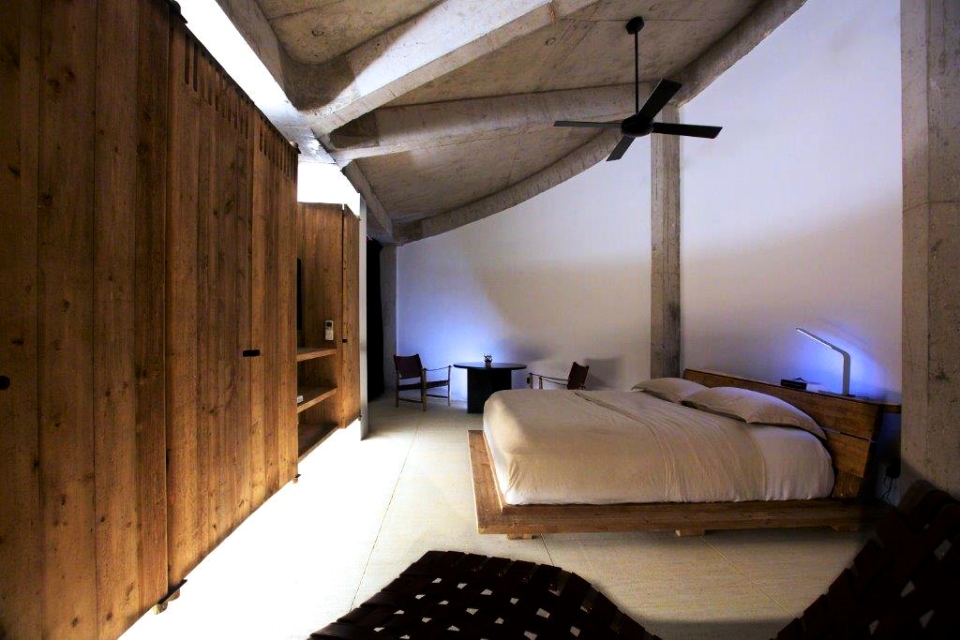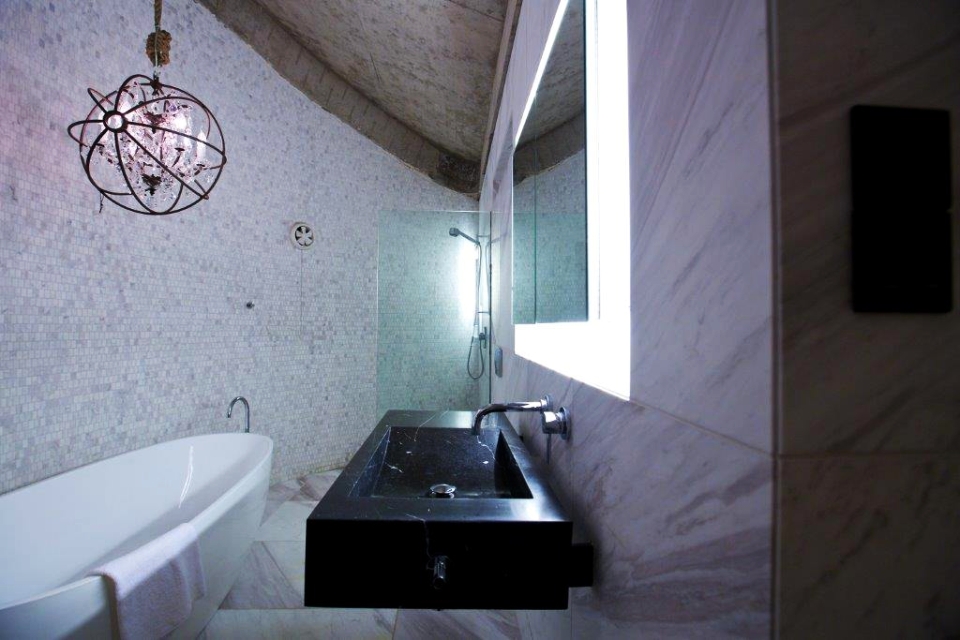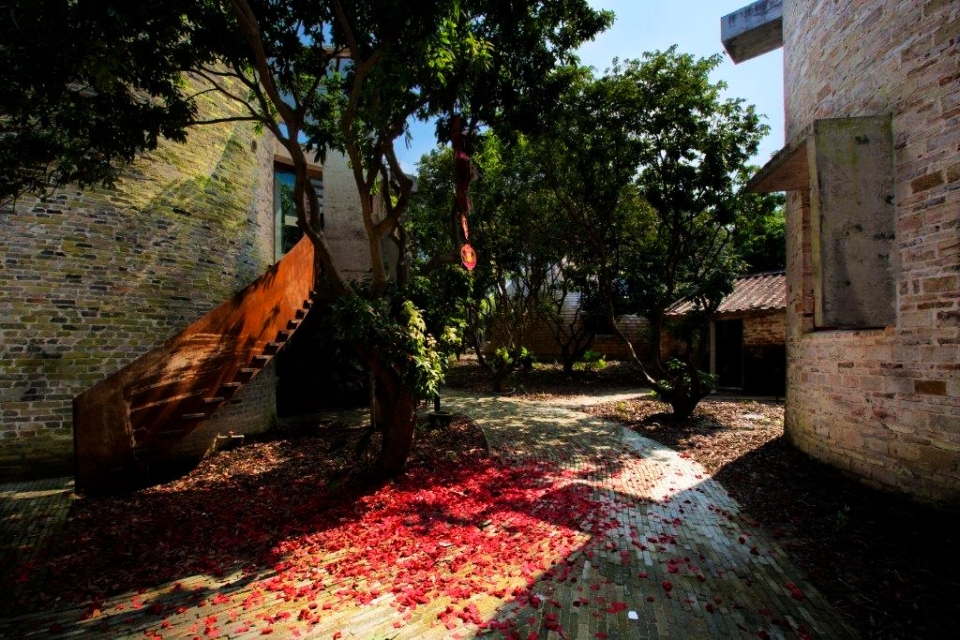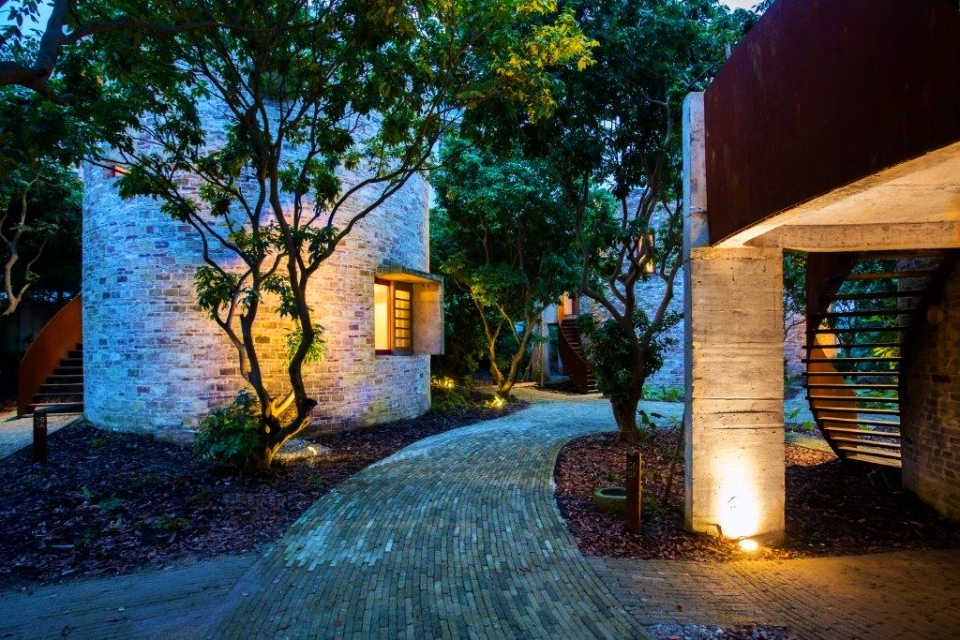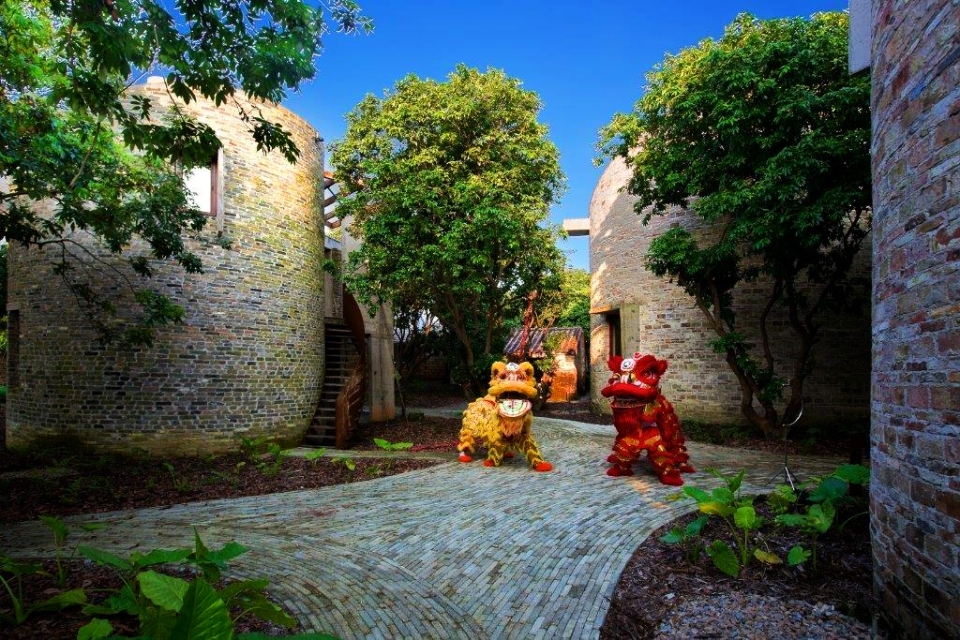 Via: BeautifulLife