Don't say that you've spoiled your pet until your furry friend lives in a fully-furnished room like this tiny chihuahua, named Poncho. Recently, Redditor Fatisbac posted pics of this lucky dog's luxury bedroom under the staircase. Fatisbac's aunt Betty McCall has managed to turn an empty space under her staircase into a lavish dog house for her adorable chihuahua.
The canine's bedroom is also filled with plenty of amenities such as a dog bed, a chest of drawers, and food and water bowls. Plus, there is also a picture of dogs playing poker, a lamp, a hat rack, and toys for the dog.
After the Reddit post, this pampered dog is getting a lot of attention on social media, and people are actually calling his pup a real-life Harry Potter. Although a cupboard under the stairs would be a bit cramped for Harry Potter, but it's absolutely perfect for this little pooch.
Commenters even joked that the chihuahua should have his name changed to "Harry Pupper," "Harry Pawter" or "Barky Pooch, Jr." While the dog has no ties to the wizardly world for now, but these new digs might be able to get this pup a Hogwarts letter soon enough.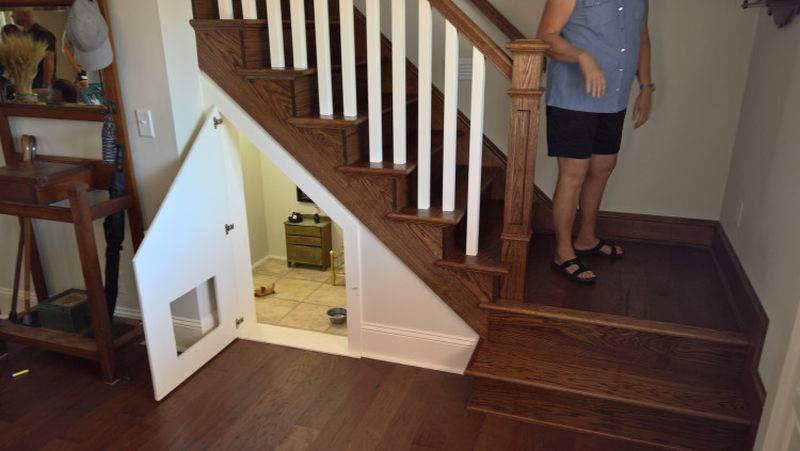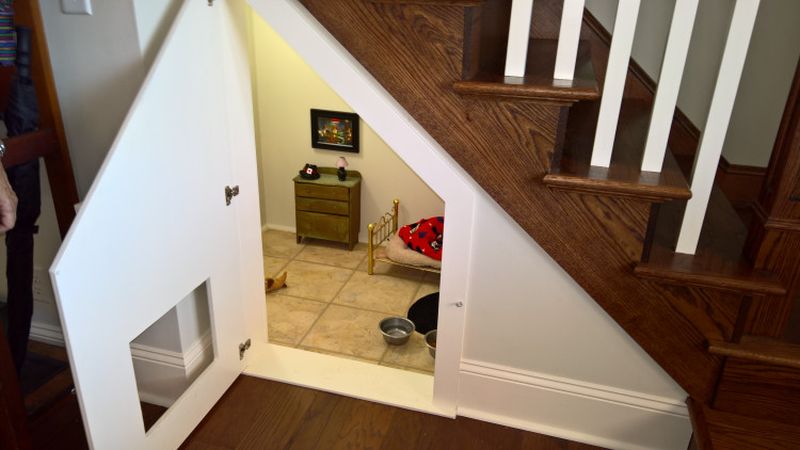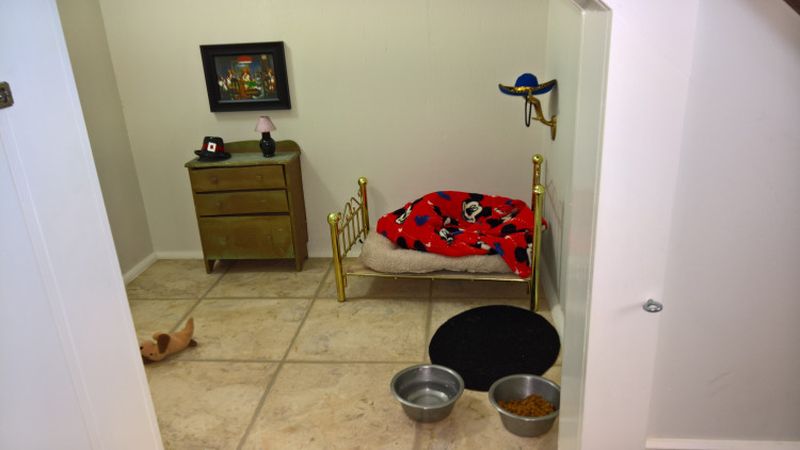 Via: Neatorama