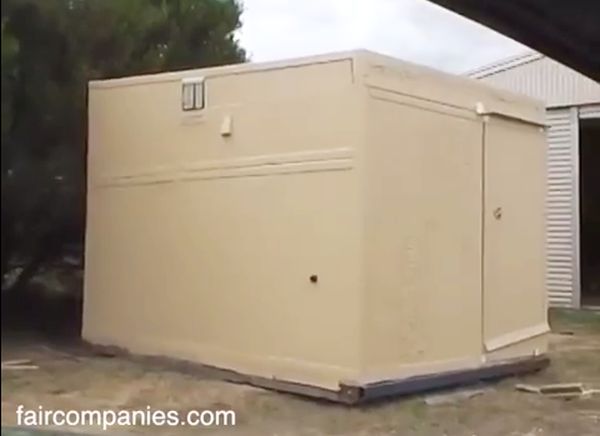 Self-thought Australian architect, Link Knight has designed really creative and portable cardboard house, which he says is a cheap housing solution for someone in need of a temporary house. Made completely from 20 sheets of 40 millimeter honeycomb cardboard, this tiny, portable cardboard house prototype is completely insulated from the inside, and has cautious waterproof coating on the outside. The House has solar-panels on the roof, which provide enough energy to power two LED lights and an exhaust fan used for cooling.
Self-sufficient home, which has everything from walls to ceiling to furniture made from cardboard, is completely livable. Knight has spent a lot of time living in his cardboard house that has lived out the test of time and extreme weather including rain and hail. Weighing as little as 5kgs, the cardboard house is stationed on a wheeled base and can be transported very easily. And, if you thought living in the cardboard house could be claustrophobic, Knight claims the house to be roomier than an ordinary caravan, take that!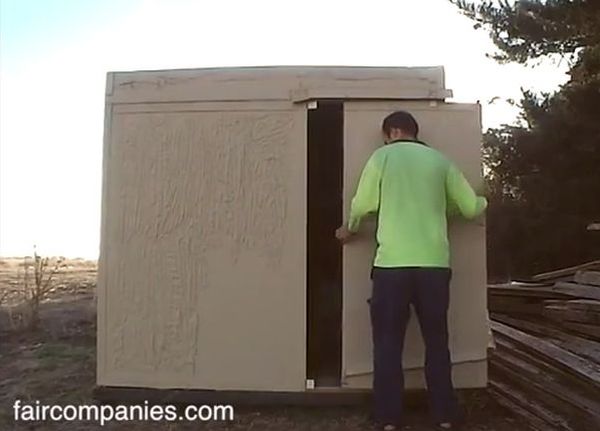 Unbelievable, this off-grid home has a functional sink made from cardboard. Additionally, the house comes complete with a countertop with marble surface, wall retractable table, a range hood with its vent, a window with fiber glass sheet, a sliding door and a bed all made entirely of cardboard. For heating needs an oil lamp has been suspended from the ceiling and there are a few shelves that take care of storage needs. The cardboard house is ideal choice for people who desire a vacation home. The house can be used for a couple of years and then send it to recycle. Check the video below to see how Knight has made this eco-friendly home.
Via: FiarCompanies