Melbourne-based lawyer Emily Boutard, fascinated by miniature architecture and tiny furniture quit her corporate job to pursue her passion. Currently studying architecture full-time, Emily loves to create small and miniature designs including furniture, rooms or buildings.
The young lady has got inspiration from 19th century manuals and pattern books to create variety of tiny models. Following her dream, she has also been commissioned for creating miniature architects. Her project includes architectural models, dollhouses for play, installation for business, etc. These miniature structures are created by using different methods and materials, depending on the project's requirement.
Regularly posting her work on Instagram, Emily's love for historical and architectural conservation can be easily seen.  One can also seek guidance from  Emily as she also have a blog running under the name of Little Architecture, where she has posted some small tutorials and updates regarding her work from the past, as well as the projects she is currently working on.
Here are some of the intriguing miniatures and tiny furniture created by Emily that no one will believe so small that it can fit in your palm.
Australian Miniature Furniture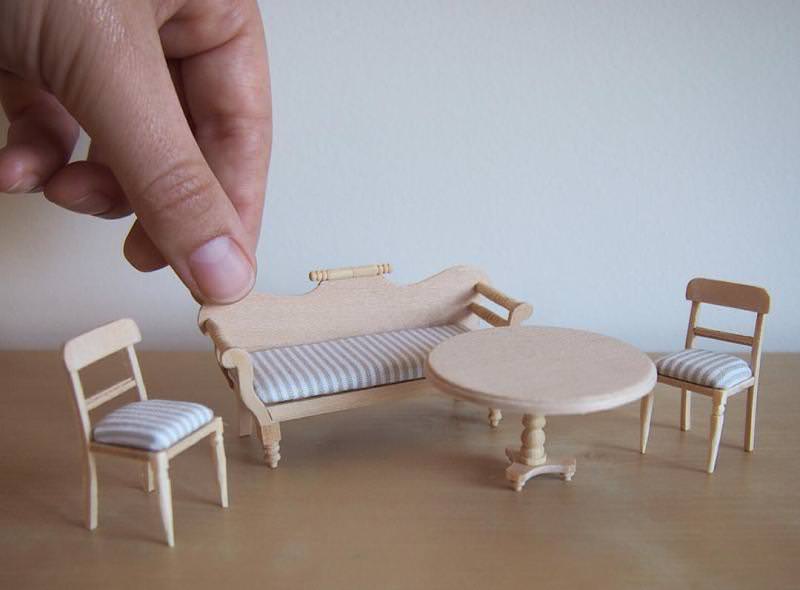 Melbourne-style Victorian Terrace House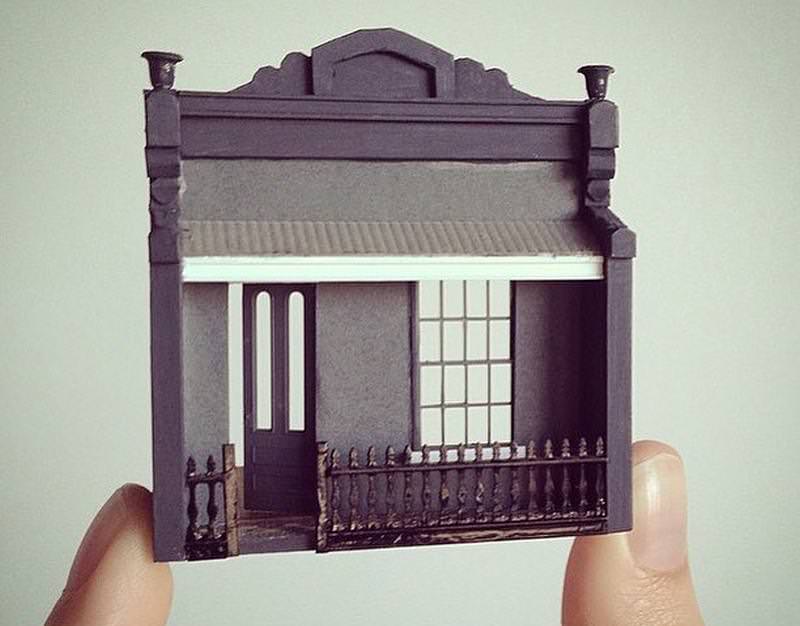 Iron bed with a rough wool blanket & old chest of draws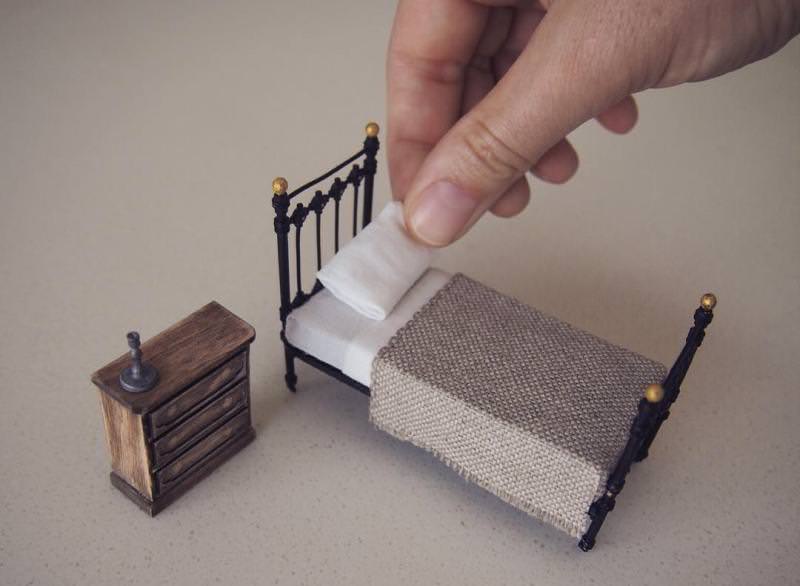 Victorian Christmas tree

Miniature Dollhouse

Dollhouse Furniture

Victorian ladies chair for Victorian parlor

Drafting Table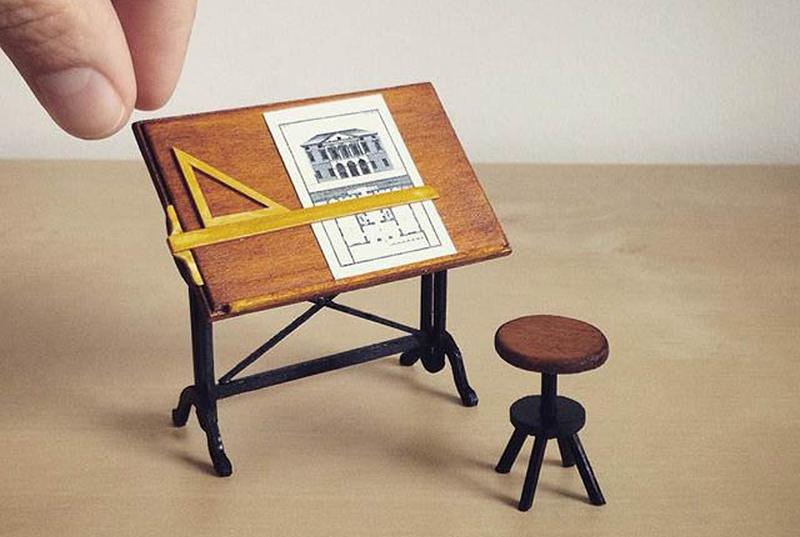 Tiny Washstand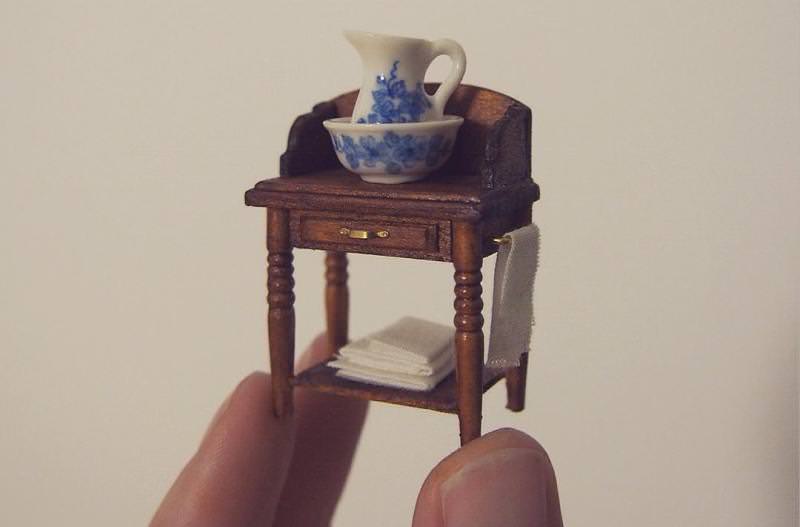 Tiny bed for Dollhouse