In the past five years, tiny house movement has gained a lot of traction in Europe. Taking the tiny home design to even tinier detail, Baluchon has designed the Tiny House La Mésange Verte that sets another benchmark. It is a mini French-House style nomadic living space with an advanced kitchen and simple layout that's perfect for two people to stay comfortably.
Measuring 19.6-feet long, this tiny house has been set up on a double-axle trailer. Considering the length of this house on wheels, you can figure out how small it is – a typical tiny house in North America is twice its length.
Boasting a beautiful green exterior in conventional tiny house design, this nomadic home features a small planter near the entrance area. Once you enter inside, there is a living room with a sofa, some shelves, and a small desk that also serves as a dining table. Next to the living room is a fully-equipped kitchen with a sink, a two-burner propane stove, a small fridge/freezer, and an oven.
The kitchen further attaches to the bathroom that features a toilet, shower, and a sink – everything that's rarely found in a French tiny house. So, you can say it is quite an upgraded version of a traditional French tiny home.
The Interior of this petite house is very simple with white walls and wooden ceiling and flooring. There are also two lofts, which can be accessed by a ladder. The smaller loft is right above the living room and can be used for storage. On the other hand, the second loft that serves as a bedroom is atop bathroom and kitchen areas.
Also Read: British Teenager Builds English-Styled Tiny House on His Own for $8K
The Tiny House La Mésange Verte is already delivered to its owner, who lives in it with her cat in the woodland area in Maine et Loire, central France. However, there's no word on its pricing or availability on the official website. But that wouldn't have stopped us from admiring the beauty of this gorgeous tiny house.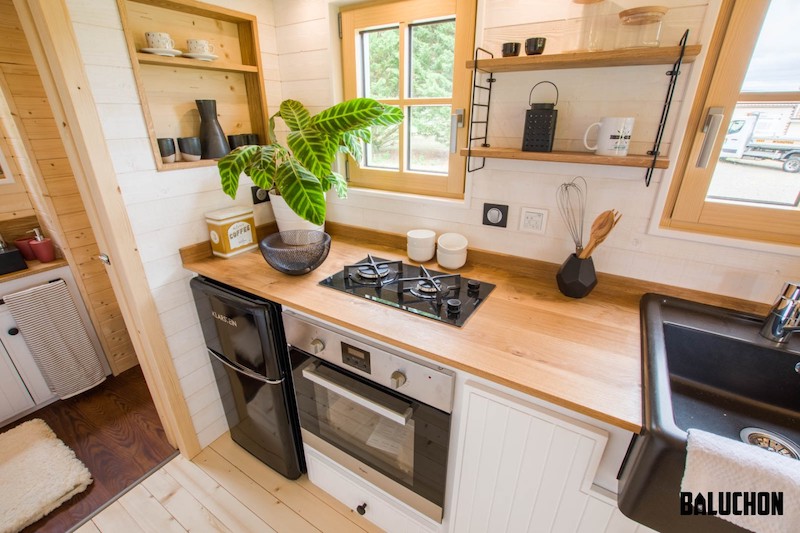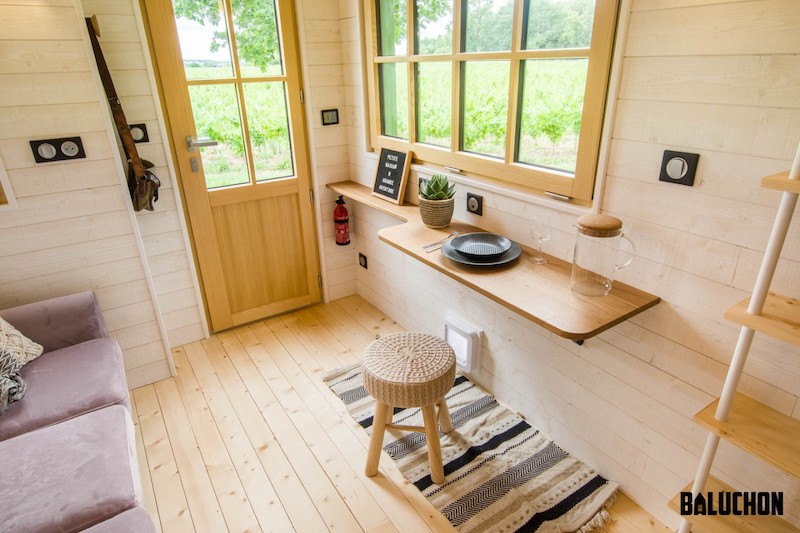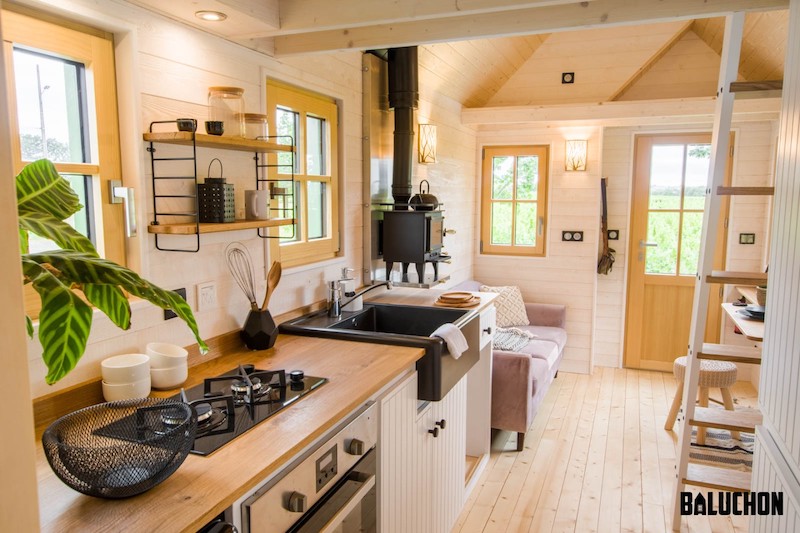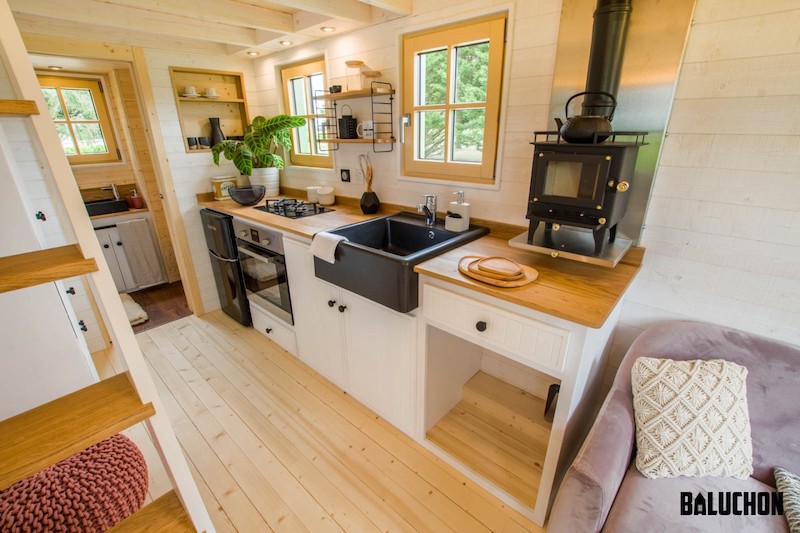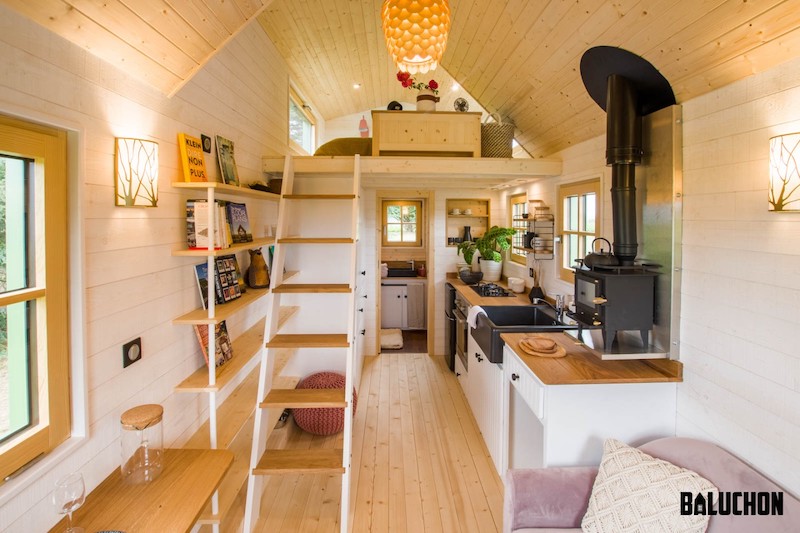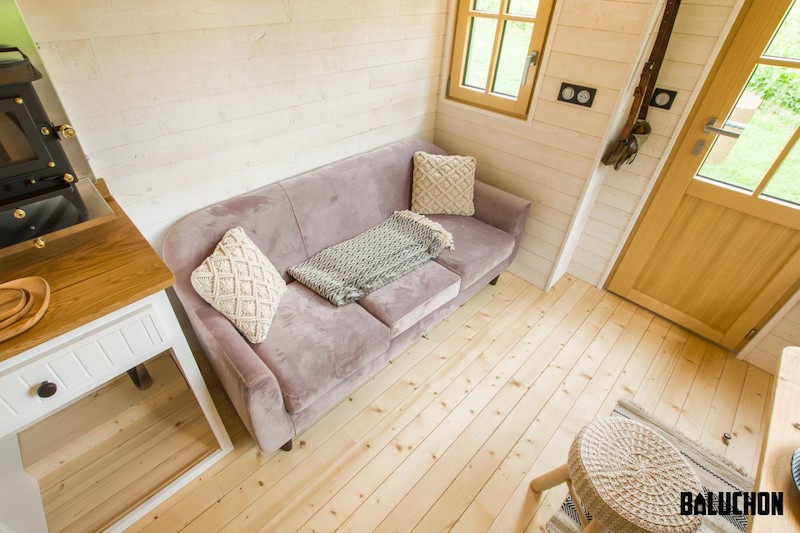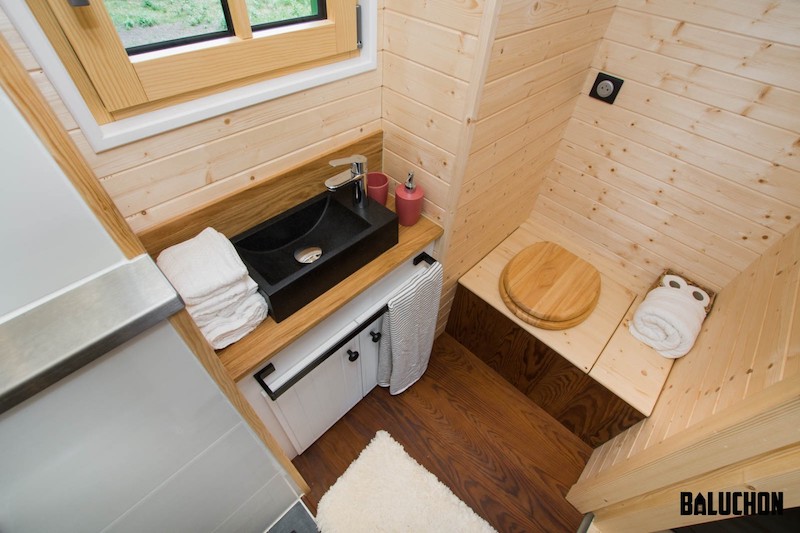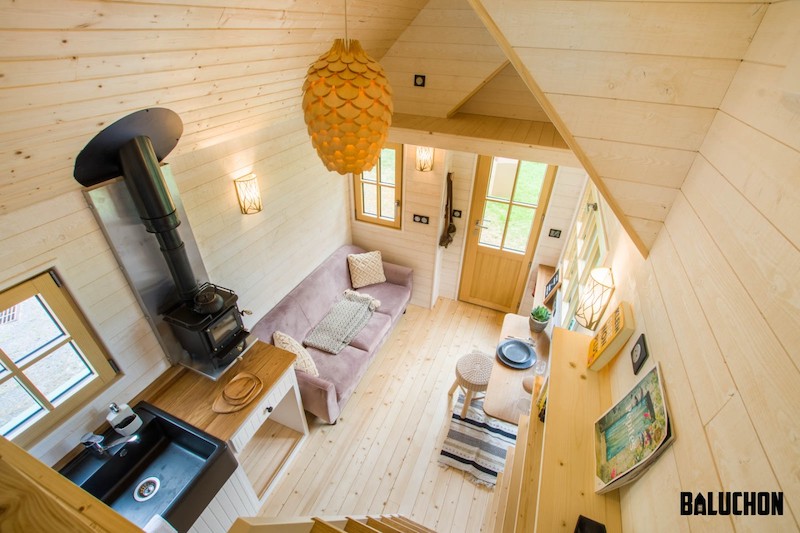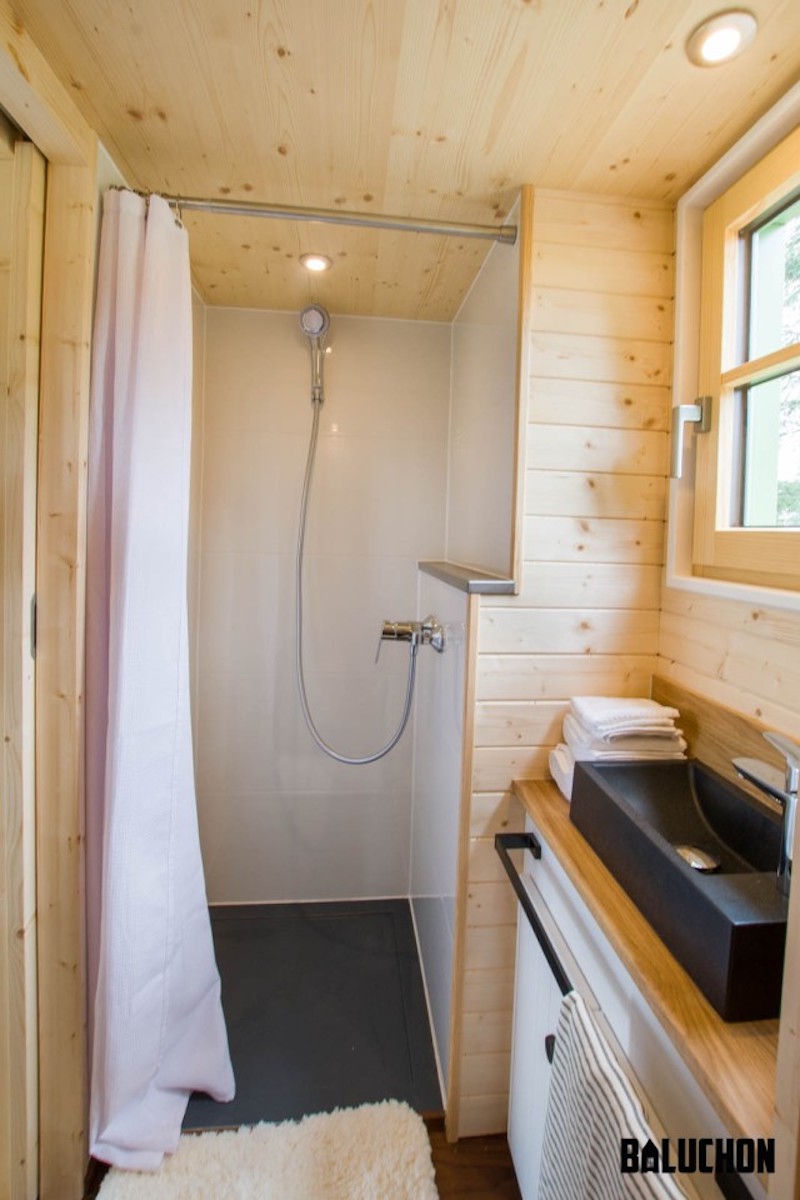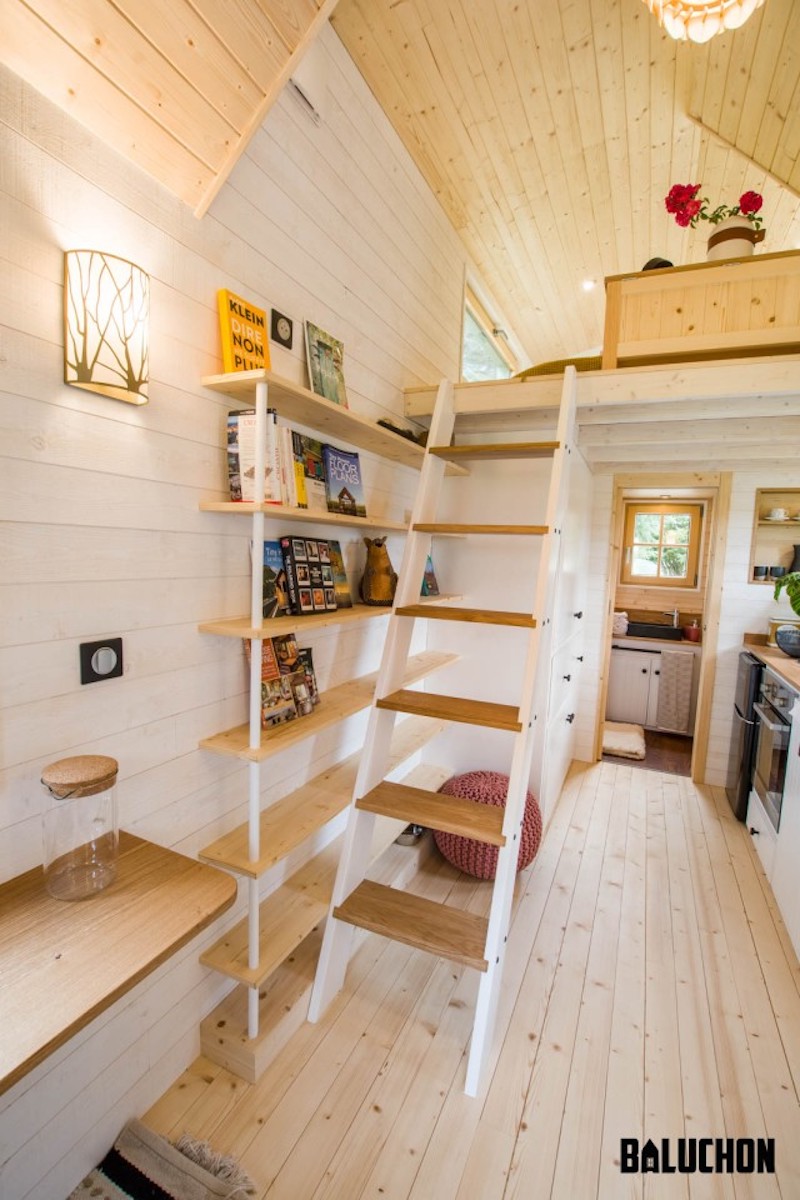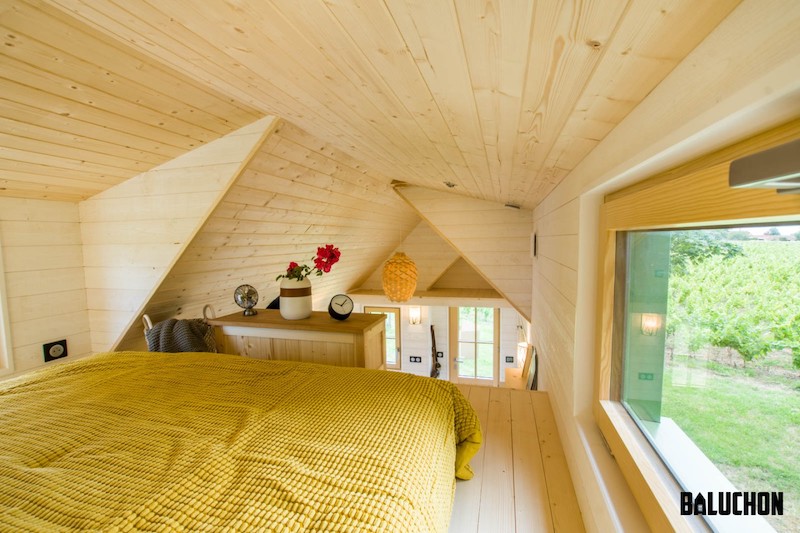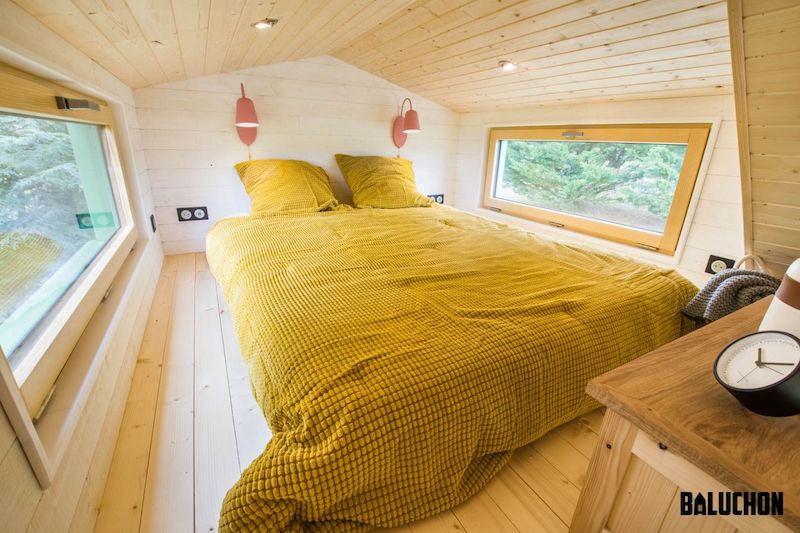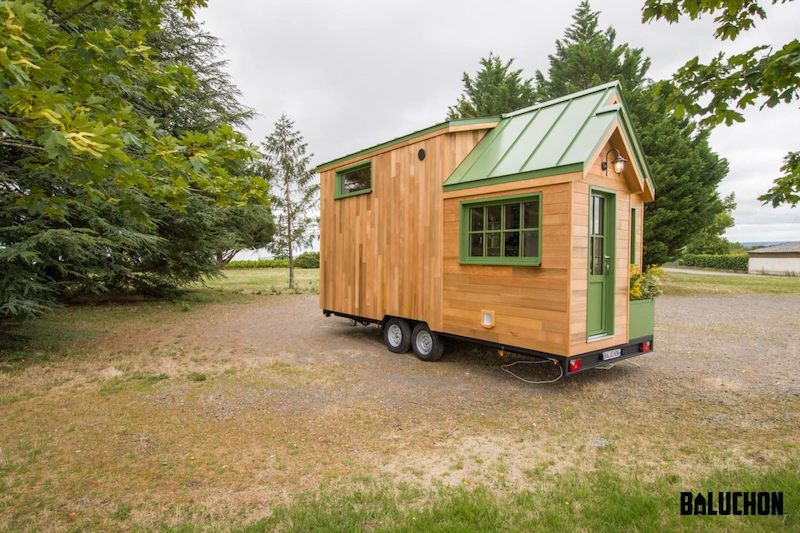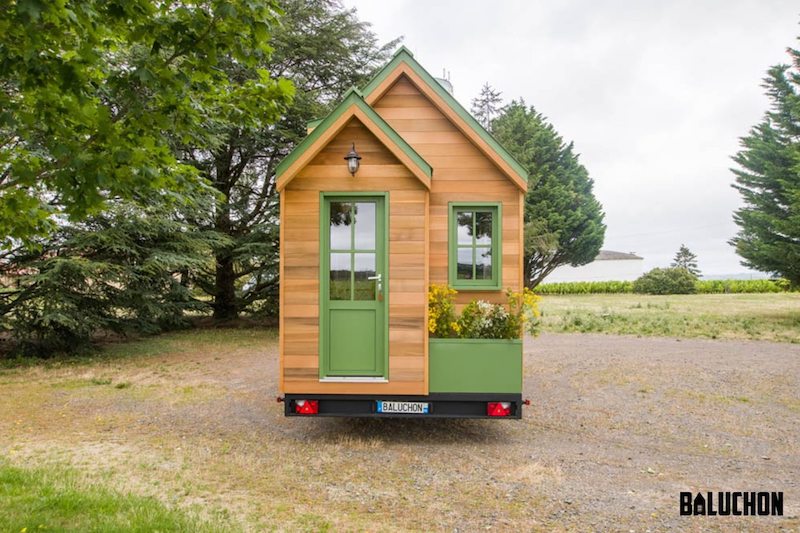 Source: Baluchon