Colorado-based tiny house builders, Native Design Build, have devised a space-saving sleeping solution for a tiny house on wheels. They have successfully included a fold-up queen-sized, Murphy bed in their tiny home to sleep on the main floor and make more space whenever needed.
Built on an 8'x24′ Trailermade Trailer, their tiny house has a 192-square-feet floor area on the main floor and 40-square-feet in the loft. Sliding glass door takes inside the tiny house complete with a living room, kitchen, bathroom, loft, and a Murphy bed to sleep up to four persons.
There's also a retractable deck right outside the sliding door perfect to enjoy the outdoors. In addition, the small home has an angled roof that facilitates rainwater harvesting.
This 24-foot tiny house is insulated with spray foam, liquid rubber membrane and there is an option to install solar panels as well. It is a minimalist tiny house that lets you live inexpensively with minimal possessions and have the freedom to move anywhere on the road.
Also Read: 40+ Most Inspiring Tiny Houses on Wheels
If you are looking for a tiny house on wheels with main floor bedroom, this one is a good option priced at $69,900.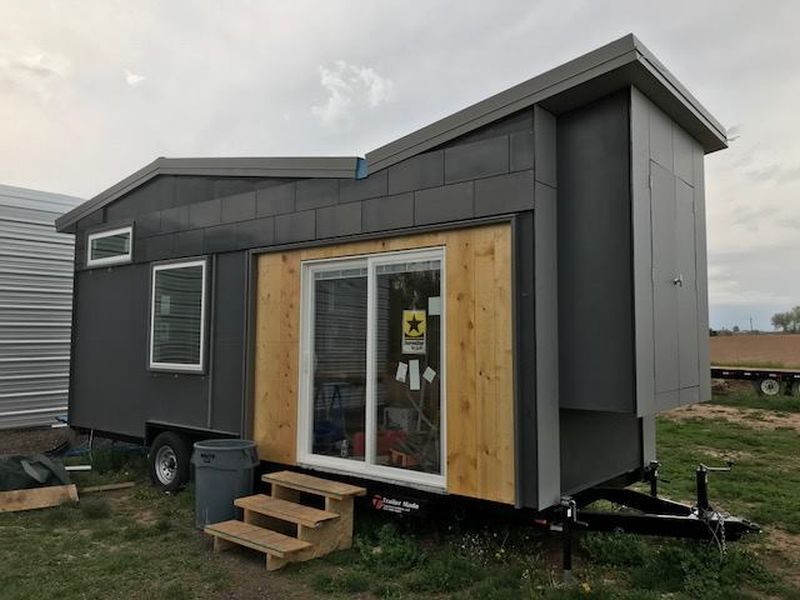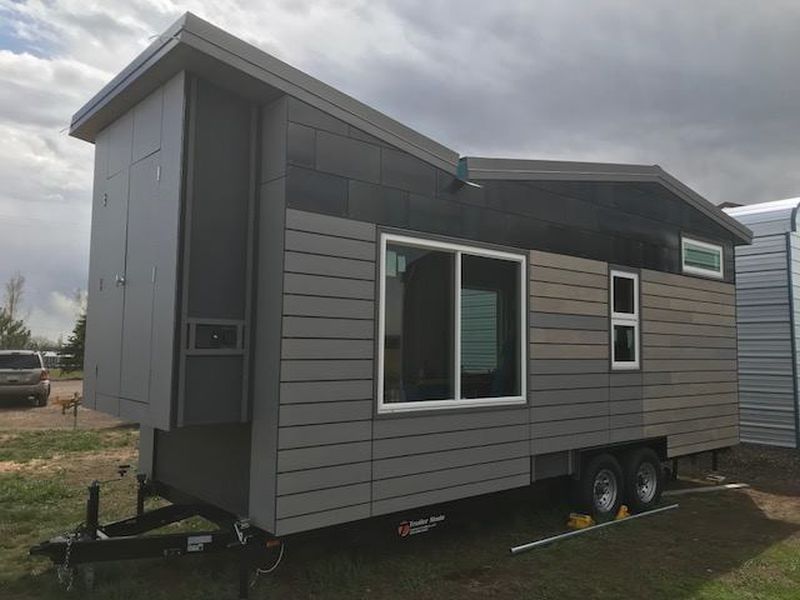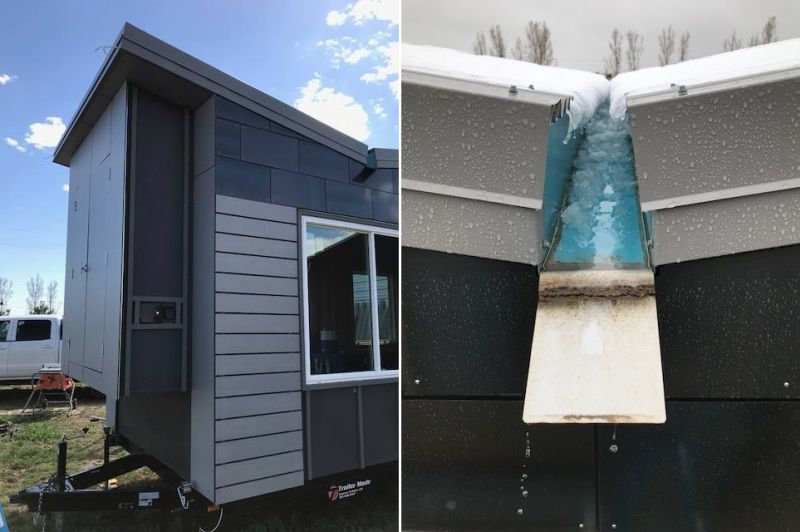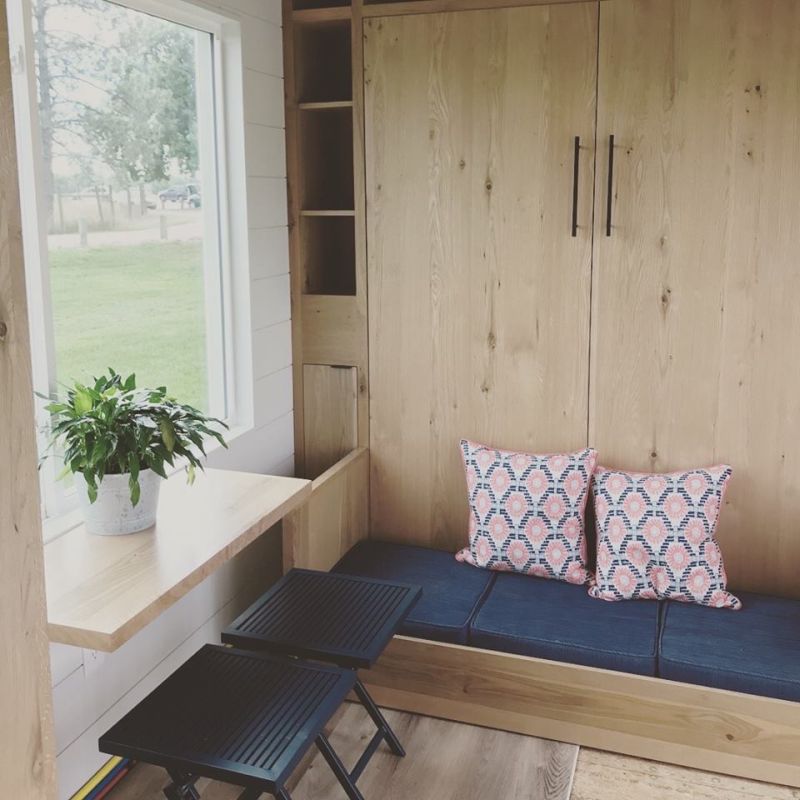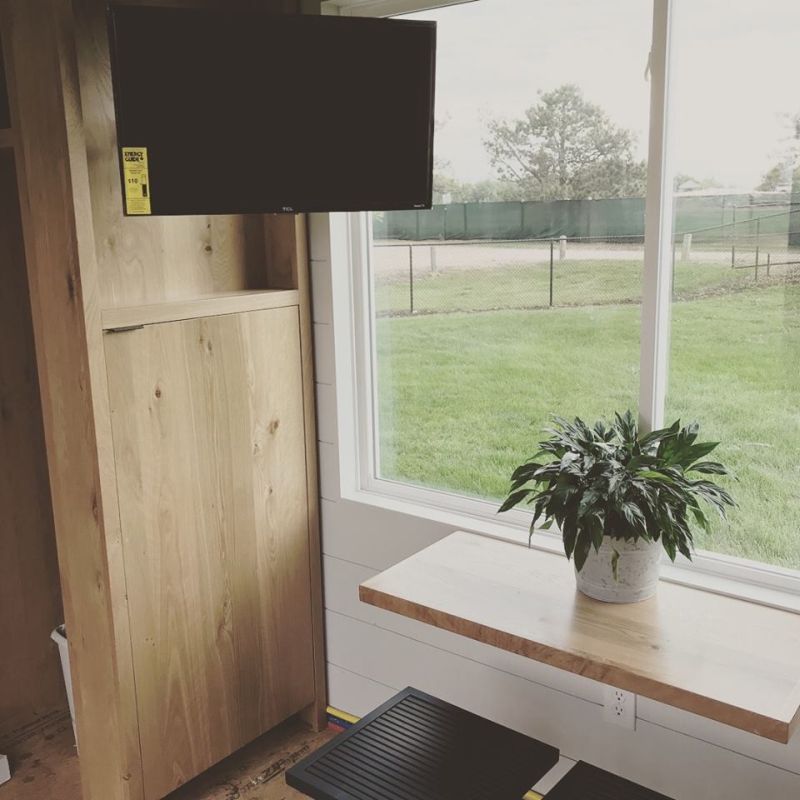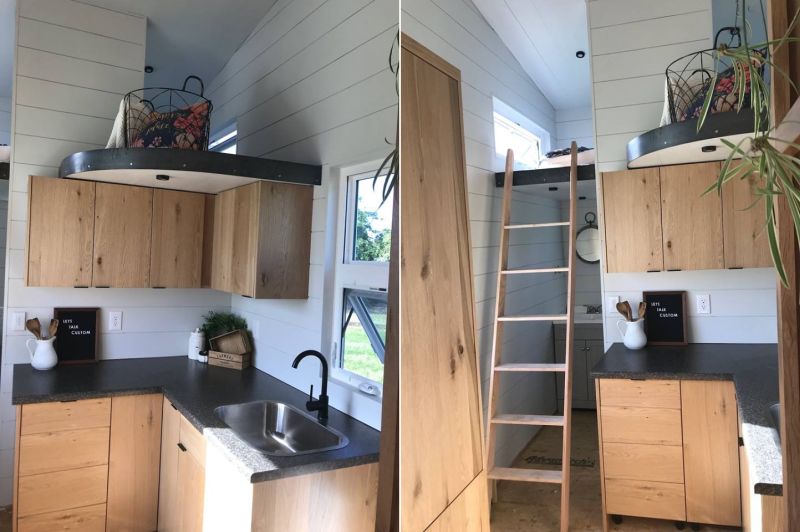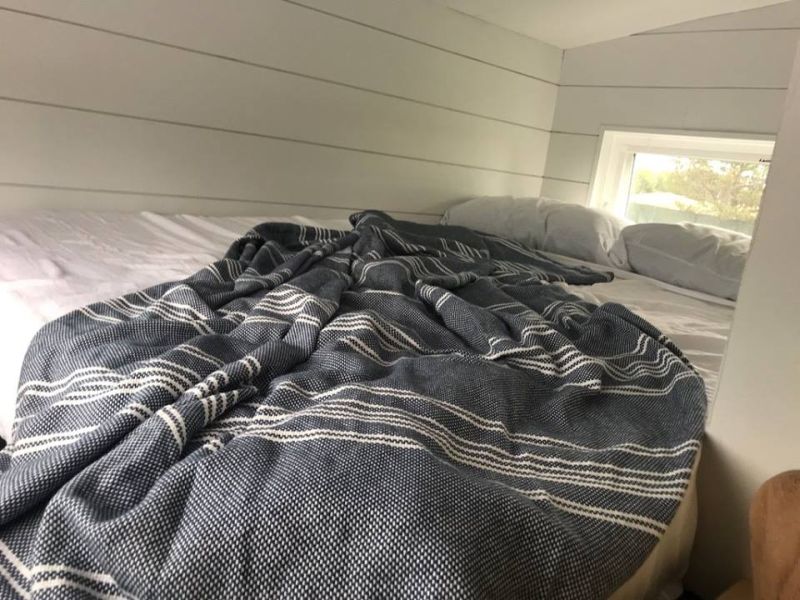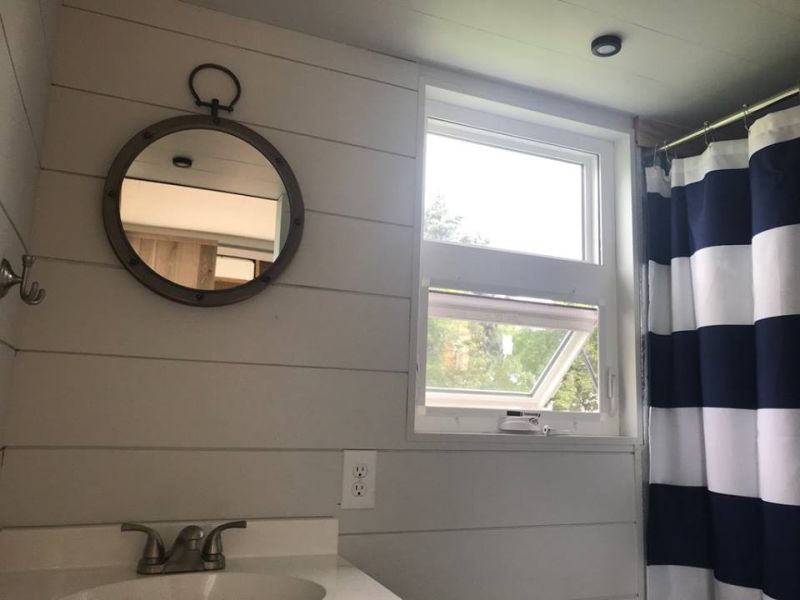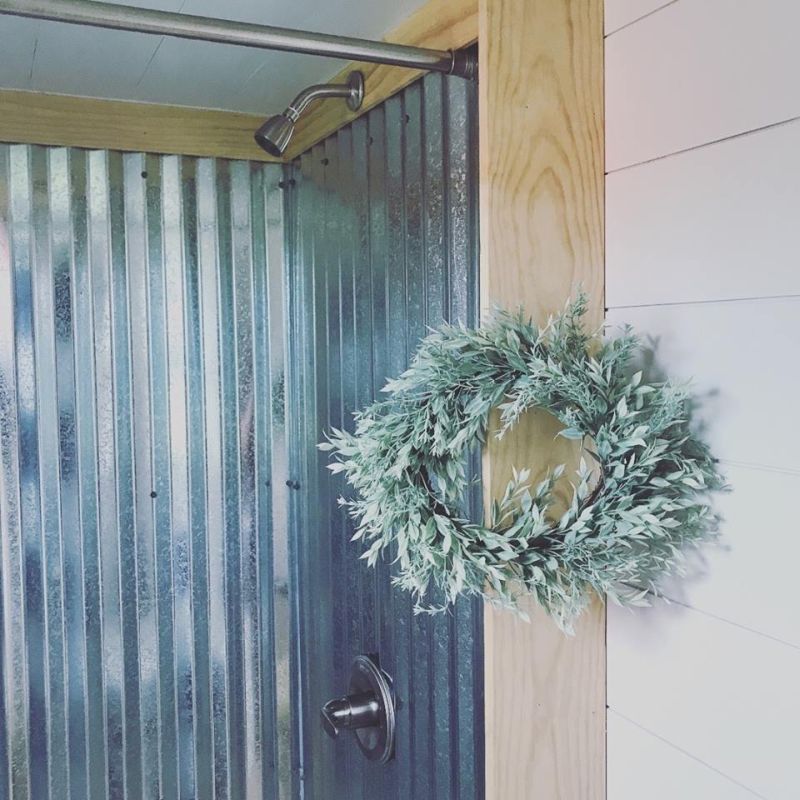 Via: TreeHugger/TinyHouseTalk