We've seen many tiny houses with modern designs and facilities. But this tiny house on wheels has been designed keeping traditional roots in mind. Recently featured on the YouTube channel Living Big in a Tiny House, created by Japanese master craftsman Haruhiko Tagami, this tiny house on wheels takes its cue from traditional Japanese rooms, along with clever practical details.
The creative craftsman has used locally grown cedar wood and all-natural materials for the construction of this mobile home. The structure of the tiny home is so light that it can even be pulled by a small-engine vehicle. But don't go on its tiny size, it includes some practical design details that are often found in conventional big houses.
The living area inside the tiny house can be set up for six people around a central table, or more space can be created by pushing table to one side. The multi-purpose space can also act as a dining room or a sleeping area – just by making a few furnishing adjustments. There is also a central shelf to let the inhabitants enjoy outside views, and a built-in fireplace to keep the interior warm on cold nights. Other interesting features in the house are: an adjustable roof and a concealed refrigerator.
According to Japan's popular public bathing culture, the home doesn't include a shower. So, the homeowners enjoy bathing in onsen hot springs during their travels or use public toilets. This small house on wheels offers a perfect nomadic life to the owners while keeping them in touch with their roots.
Check out the video below to take a tour of the traditional tiny home on wheels.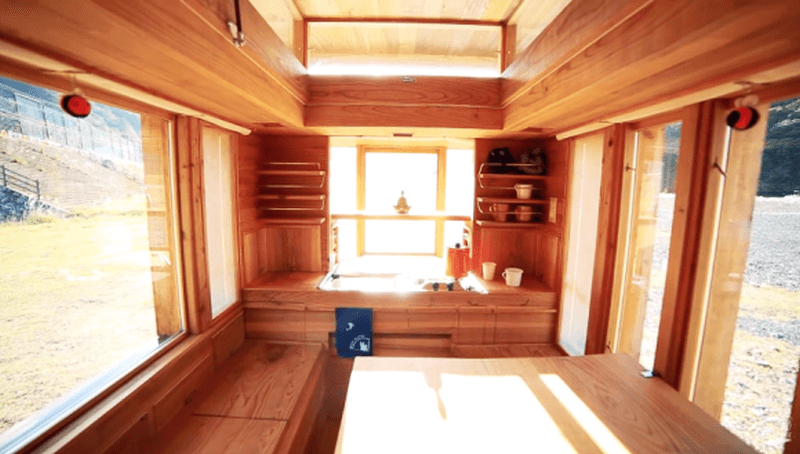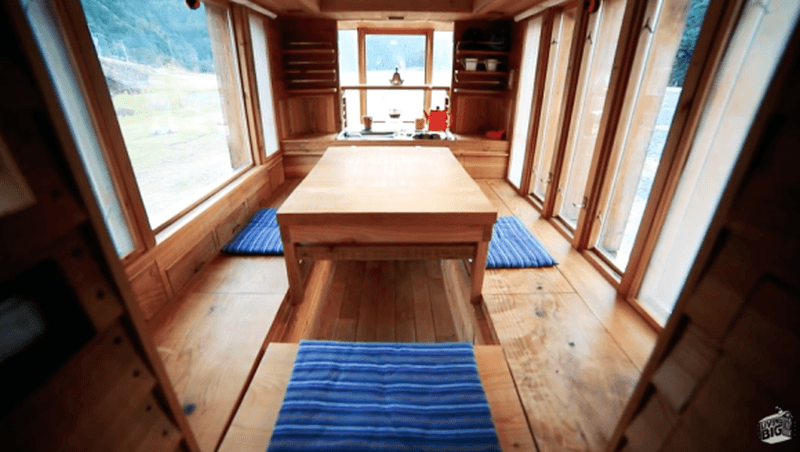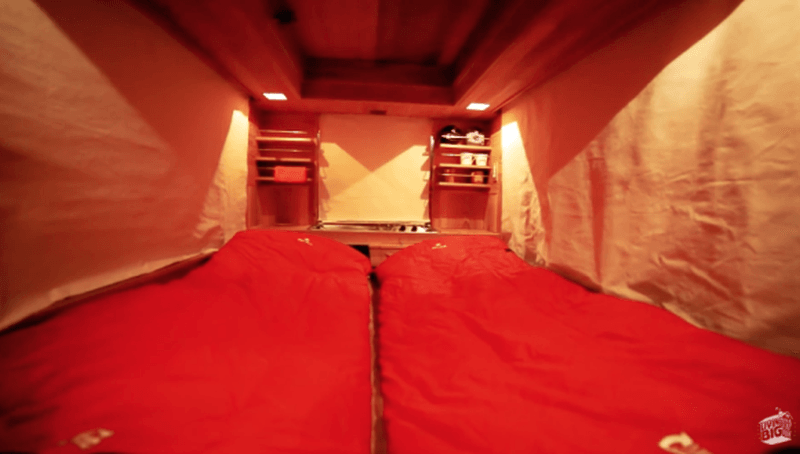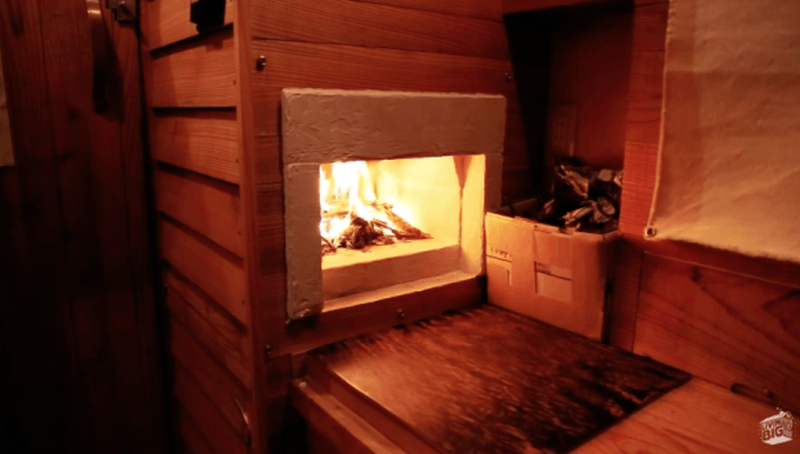 Via: RocketNews24