You must have seen people turning trash into something useful but the idea to create houses out of trash is absolutely brilliant. Gregory Kloehn, an artist based in Oakland, California, is behind this outstanding idea of helping homeless through his creativity. Instead of using his creativity to build something that costs way too much, he decided to start a Homeless Home Project to help the homeless population. Kloehn drives to the industrial areas for collecting dumped material, discarded household items and commercial waste. Through these waste materials, he builds small mobile houses for people living on streets.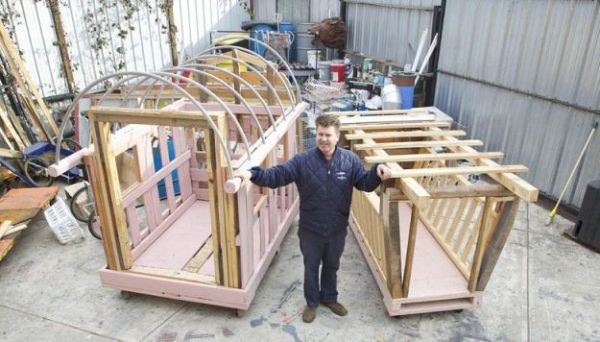 Most of the houses built have foundation of cargo pallets, doors of refrigerator doors and windows of laundry machine doors. Kloehn mentioned that he only spent money on nails, glue, screws and gas to drive the car for finding stuff on streets. After completion each house is painted beautifully to give a final touch.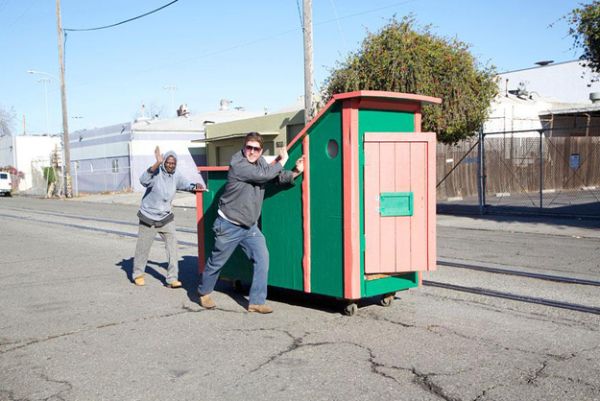 These sofa-sized mobile houses protect the homeless from rain and storm, and can be transported from one place to another with ease with the help of built-in wheels. People on streets keep wandering here and there seeking food or work, with the help of these wheels they can move their home along with them to places where they go.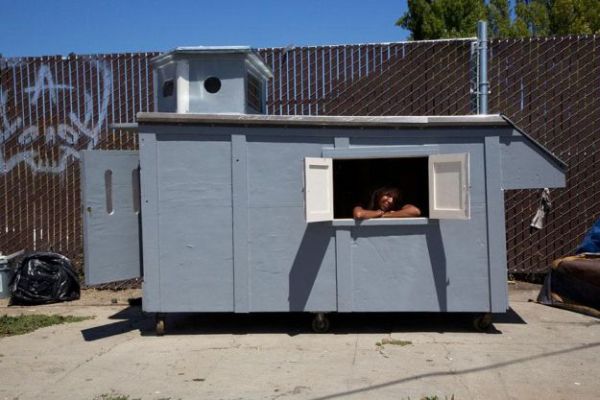 The initiative taken by him to provide a shelter to people without home is commendable. Other people with kind heart and goodwill have also joined the Homeless Home Project to help the needy and built about 10 houses so far. If they keep working like this, then soon a day will come when every homeless in California will have a home of his/her own.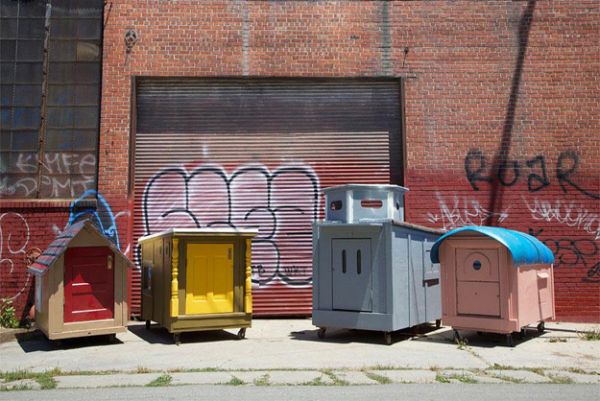 Via: Psfk