Designers William Boujon and Julien Benayoun of Bold Design Studio in France transformed an unused room into a feasible office space. The room was originally used as an engine space for building's elevator, but was not in use for years. So, they took permission from the Parisian entrepreneurs, with whom the designer duo shares the building of their office, for an extra space for their office.
This office is created in a tiny room of about 17-square meter, which seemed impossible initially but the duo managed to form ample space for their work as well as relaxation. The office doubles up as a space for leisure when they need a break from work.

The designers have cleverly utilized the floor space to create extra room for keeping their office stuff. Actually the wooden floor has few trap doors for storage underneath. One trap door near the wall contains a soft cushion inside it that becomes a couch or sleeping mat for relaxation when you feel tired after working for hours.
The wall above this sleeping mat has a white board and the very next wall has a wooden plank that becomes a desk for work and when not it use it can be folded down to become a wall. Other than that, enough space is left in the room to accommodate a table and chair. The overall, space in the room can easily adjust five persons at one time while working.
Due to low budget issue the designer duo took help from their friends to change this small room into something practical, which resulted in an amazing work space which houses an office and a small section for spending free hours.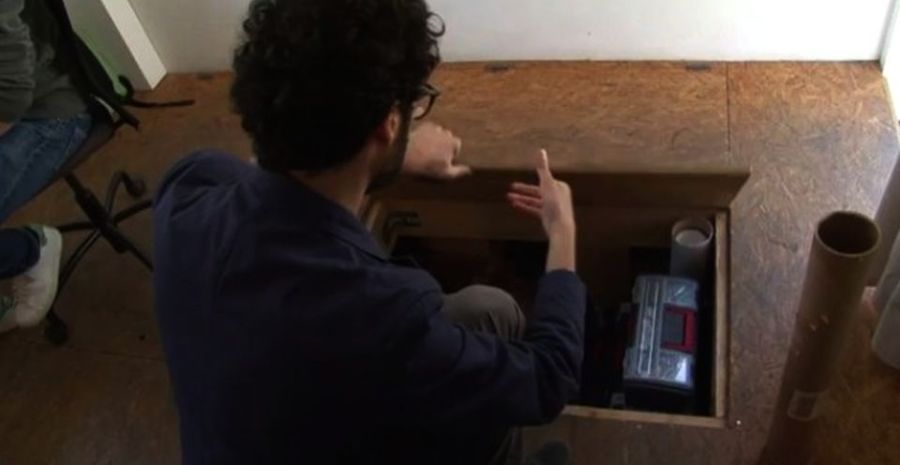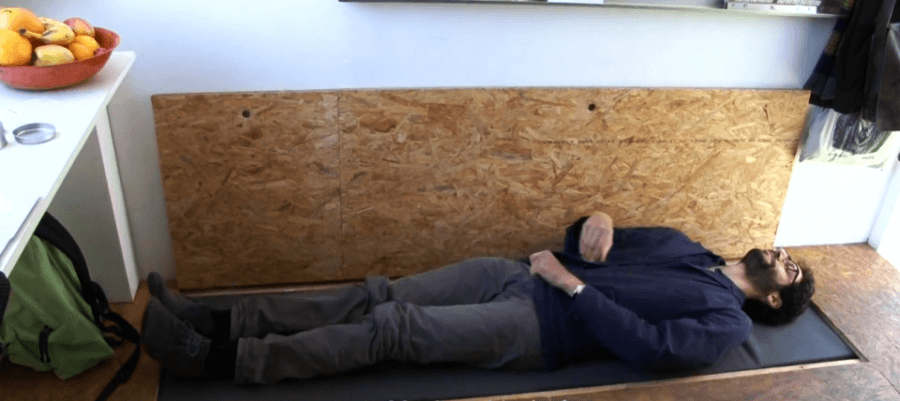 Credit: FairCompanies