The Tiny Ski Lodge is a tiny towable house built on a 30-foot-long triple axle trailer. It is designed and built by Maximus Extreme Living Solutions for Chris and Tamara – a ski enthusiast couple in Salt Lake City, Utah.
The $95,000 mobile ski lodge is made on a total space of 240-square-foot and walls are made of structural insulated panels that can endure extreme temperature ranging from -10 to -65°C. The outer surface of the tiny house is made of Pinewood and metal that are dotted with pothole-style windows along with standard windows to give it a captivating look.
The Tiny Ski Lodge is divided into two sections with an interesting interior layout. Upstairs, there is a sleeping attic on one side and a lounge section with a standard height ceiling.
Doors provide access to the small balcony where anyone can sit and enjoy nature with a gush of fresh air. This deck area is also accessible by a small flight of stairs on the exterior.
The area downstairs includes a bathroom with a composting toilet, sink, shower and a kitchen with propane-powered cooker and refrigerator. On the same floor lies a low-ceiling hobby room having ample space for storage and seating.
The tiny house gets electricity from a standard RV-style hookup, and heating comes from an electric heater. A wood-fired hot tub is a bonus luxury that offers the couple a chance to soak in hot water and relax after a tiring session on snowy slopes.
Some of the highlights of the tiny house are:
Two balconies
A portable wood-fired hot tub
A foldaway ski table
Double bedroom and a crafts room
Cozy interior that keeps the couple toasty at -65°C
Lots of windows for an uninterrupted view of snowy mountains
The couple chose tiny living to save money and explore the great ski locations around the US. Chris told FYI;
Being outside is one of the most important things in our lives. So, to be able to put our house somewhere where we can ski right out the front door – it's a dream come true.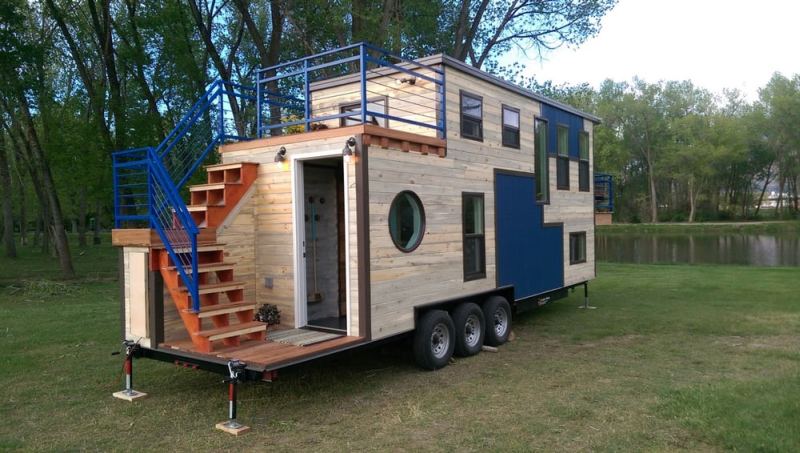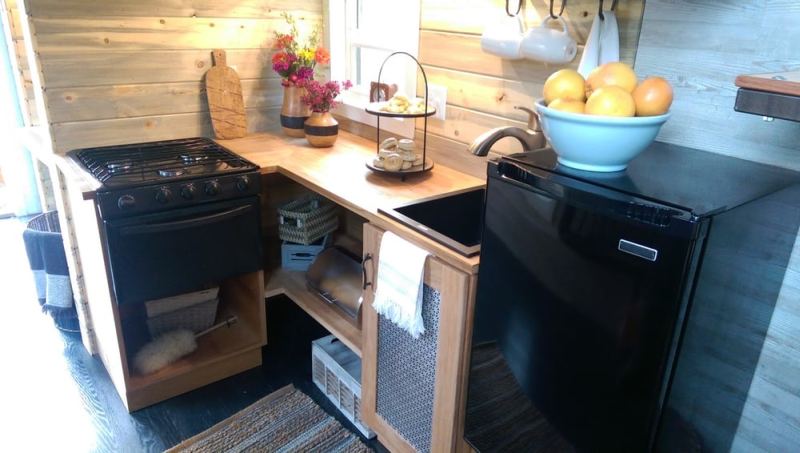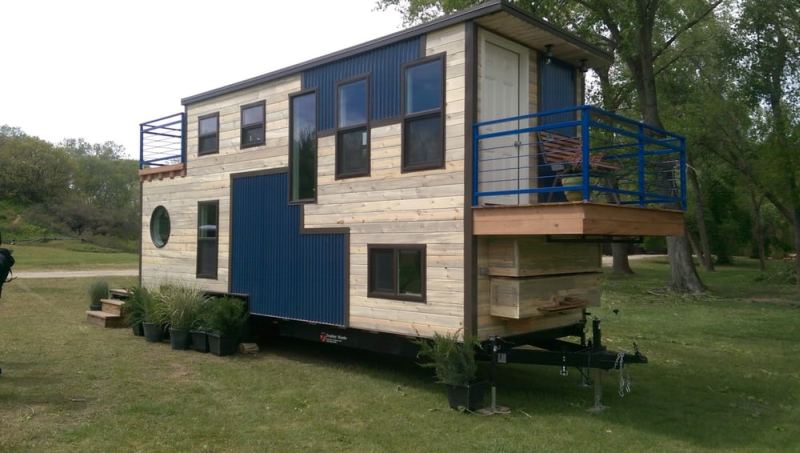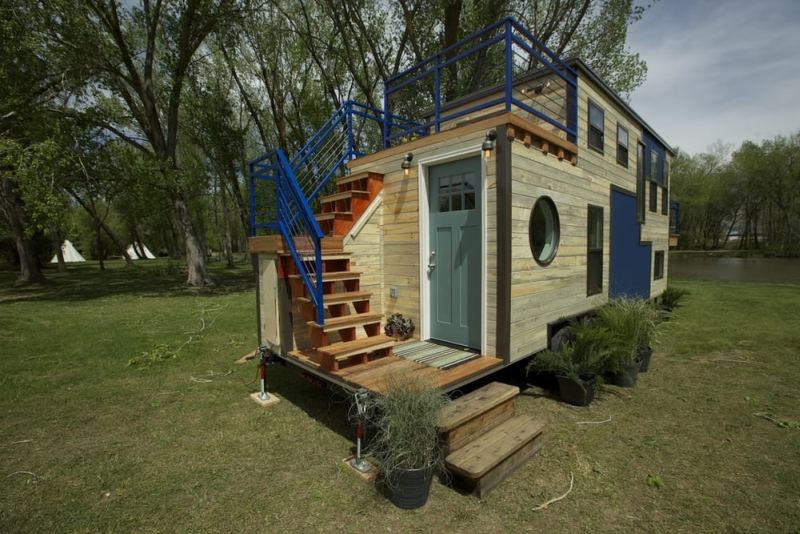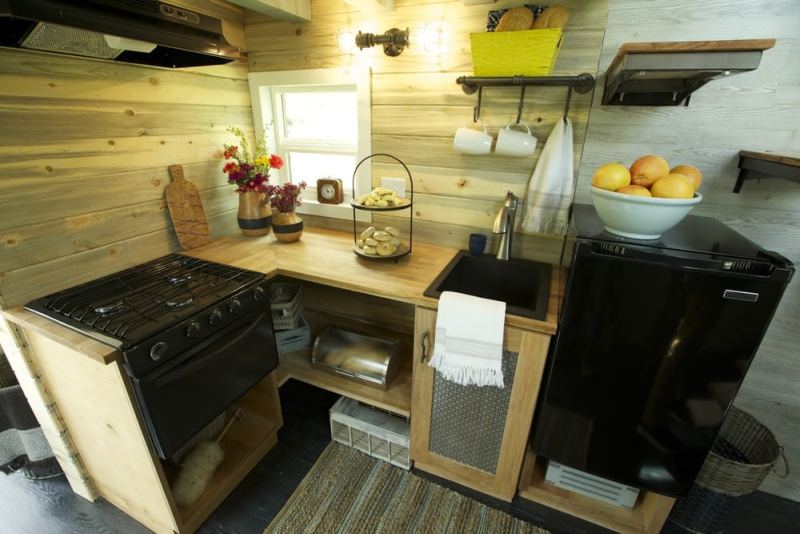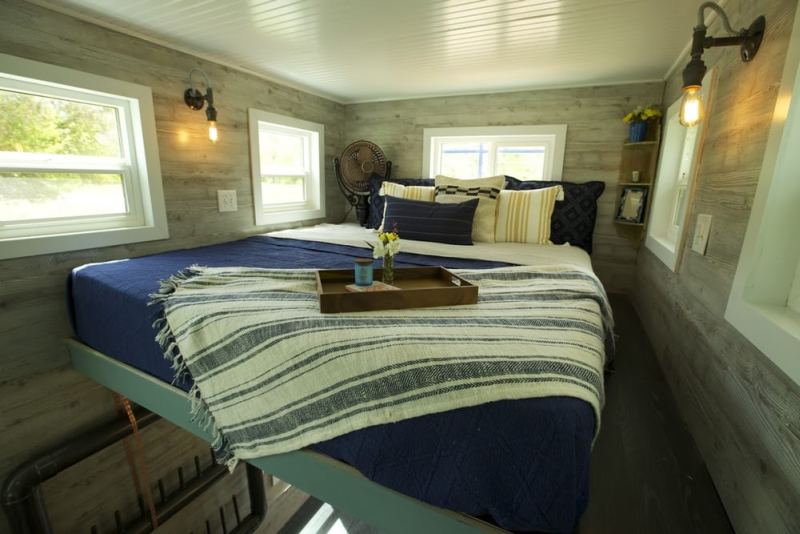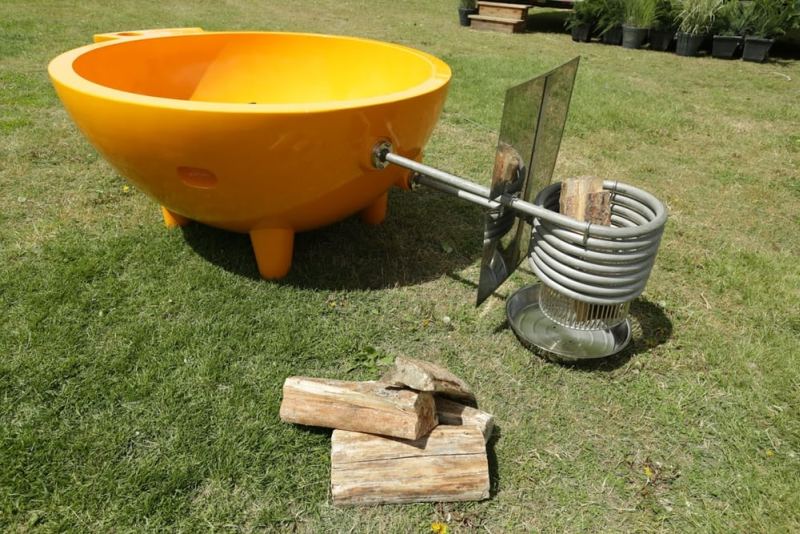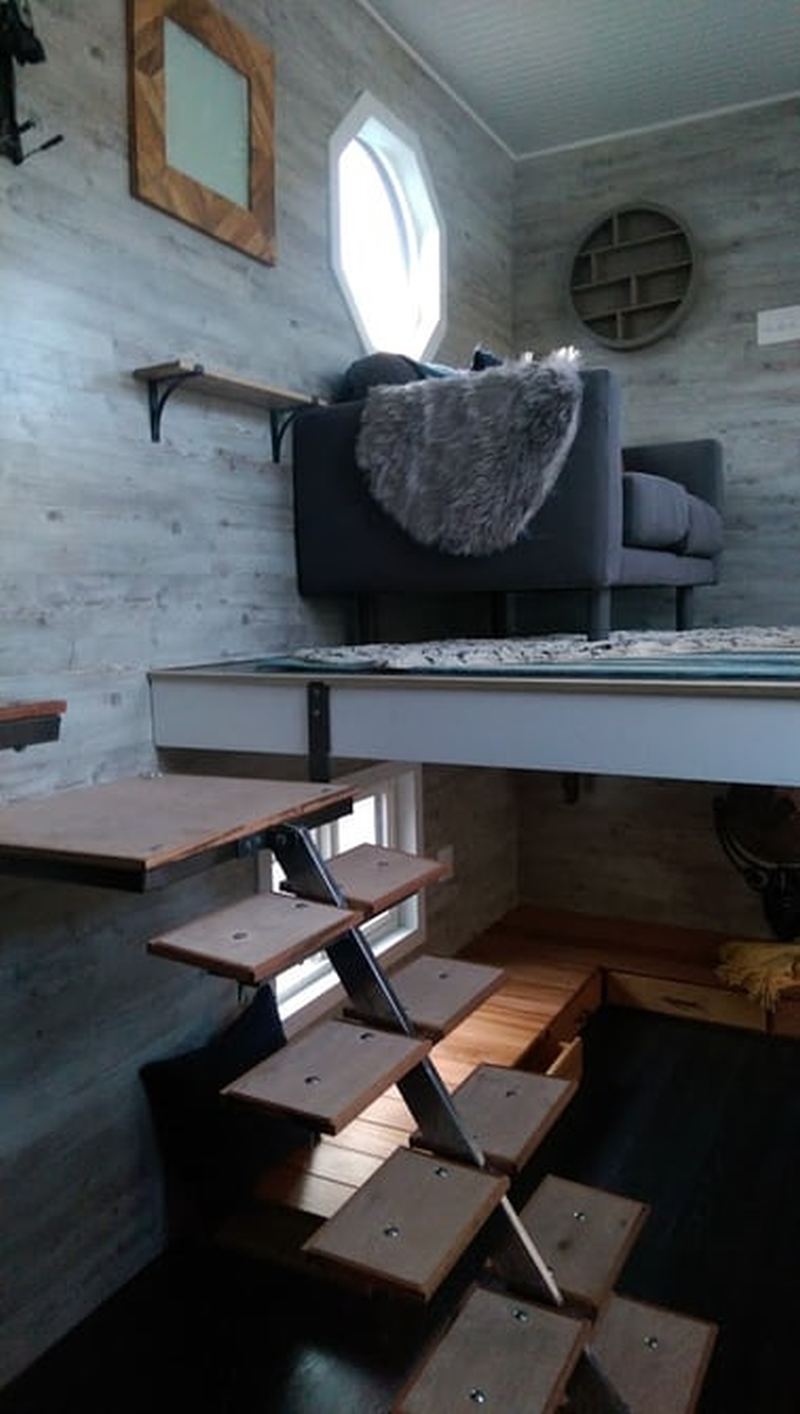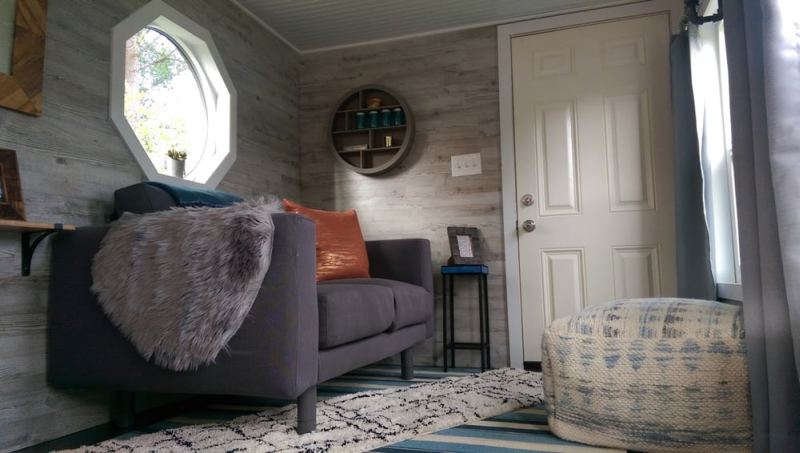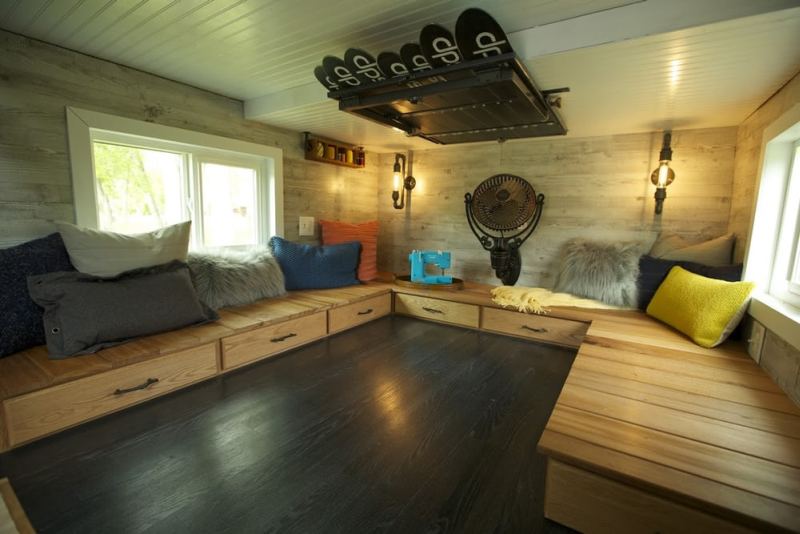 Images: Maximus Extreme