Lithuania-based startup TinyCamper has come up with MINI, a compact teardrop trailer that packs features needed for a comfortable camping experience. Actually, this camper is handcrafted to the particular needs of a client to ensure its usefulness and practicality. It can comfortably fit 3 people – 2 adults and 1 child, the official website states.
Per TinyCamper, the MINI measures 4200 mm (165 in) long, 2000 mm (78.7 in) wide, and 1820 mm (71.6 inch) high, which makes enough space to accommodate a queen mattress that can sleep two adults. There is also a bunk bed for one child. Much like the classic teardrop trailers, it has a kitchen with storage on the rear and additional storage space on the front.
The trailer has a roof vent with a fan and thermostat, panoramic blinds, porthole windows, and doors on both sides to maintain a comfy environment that is connected to the greater outdoors. There is also a water shower inlet and outlet, a gas inlet for cooking, and a spare wheel carrier on the exterior. Other interesting features are a 50Ah lithium-ion battery and intelligent meter, as well as a number of USB, 12V, and 220V sockets to facilitate the journey of a digital nomad.
Also Read: Travel Lite RV's Rove Lite Trailers are Towable by Mid-Sized Vehicle
The company offers three models of the MINI that can be customized with a range of additional options. There is even an option to customize the exterior and interior walls using unique prints. The Exclusive model is priced at €15,295 (about $18,000) on TinyCamper official website while the other two options are priced slightly cheaper.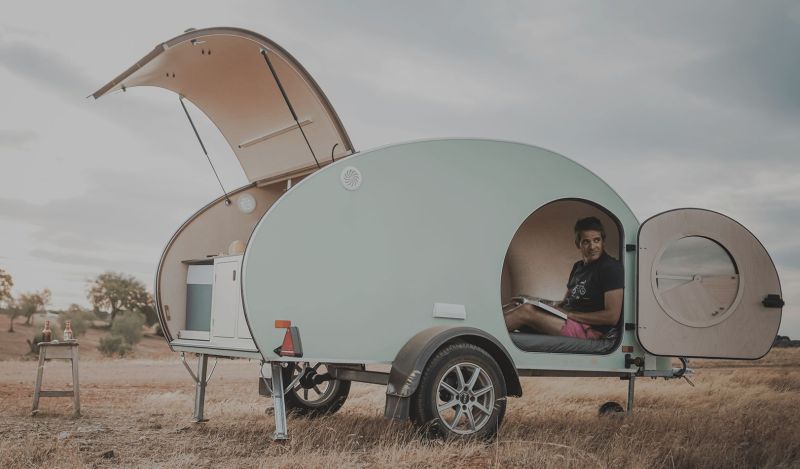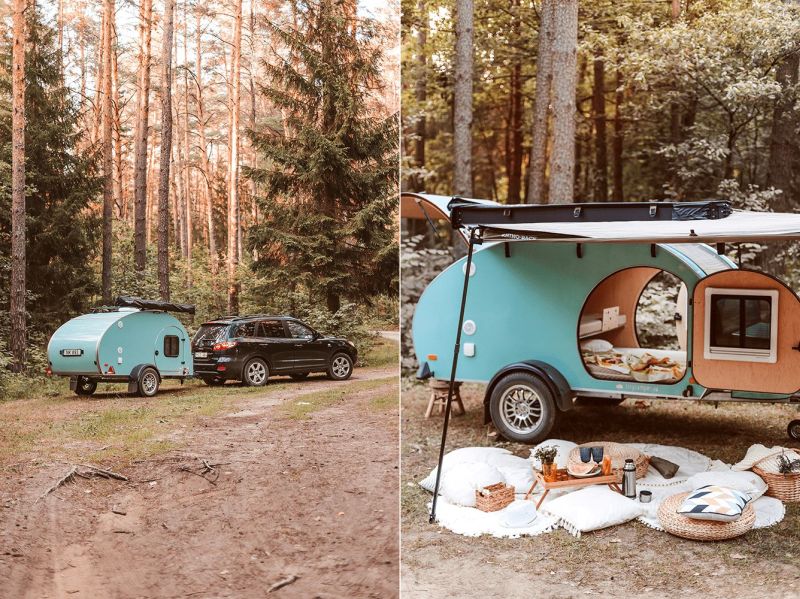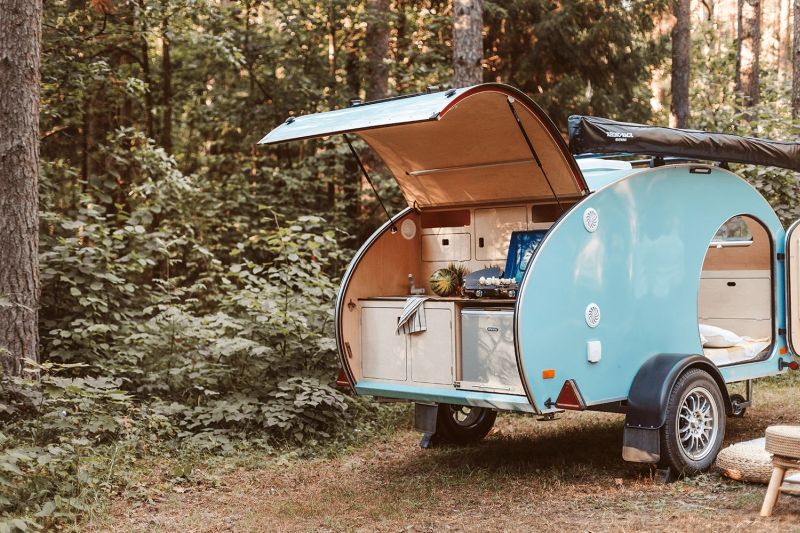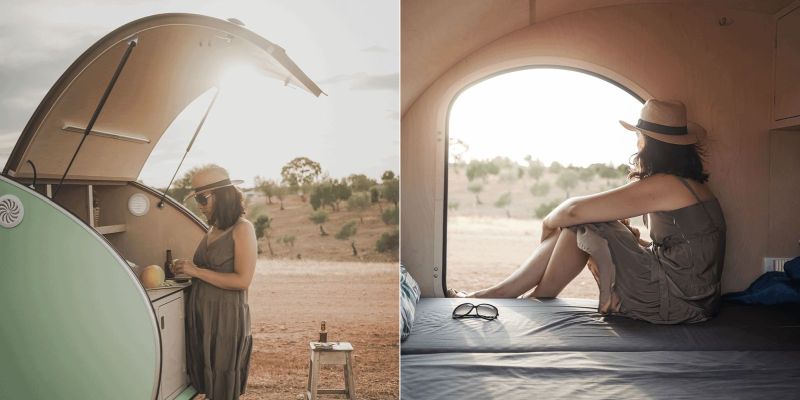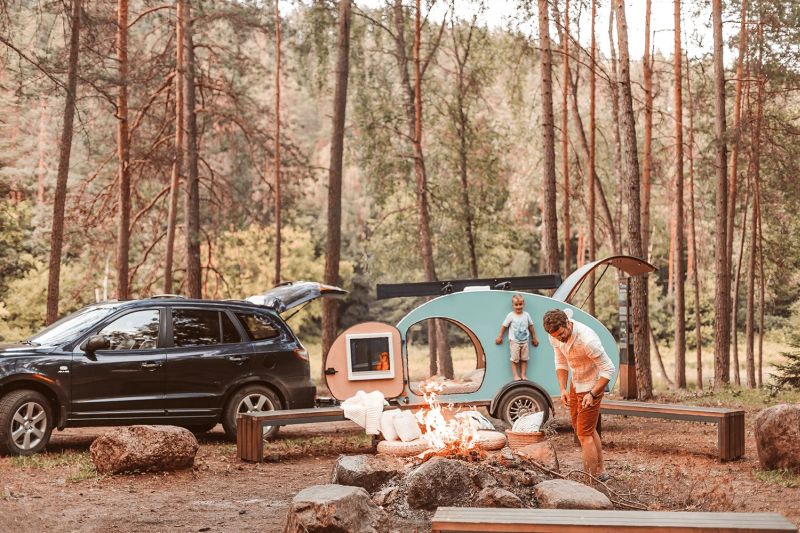 Via: autoevolution