Milan Design Week is a time when famous designer and design houses want to exhibit their best of creations. Aiming to attract more audience, each design house showcases products that have some unique features intact. Amidst beautiful designs with beautiful patterns and merging lines, these three kitchen tables have succeeded in winning visitors' heart with innovative designs and unique features.
Tipic's Tulèr Kitchen for Offmat
Tulèr kitchen for Offmat is a reactive kitchen by Tipic and Marmo Arredo that features a quartz counter. Embedded with motion sensors, the kitchen table boasts a built-in sink which appears and disappears with a hand gesture. A full-depth sink starts revealing itself as soon as motion sensors embedded next to the tap detect hand movement. The table with four heating elements and a built-in wireless charging ushers you into the future kitchen in the most impressive way.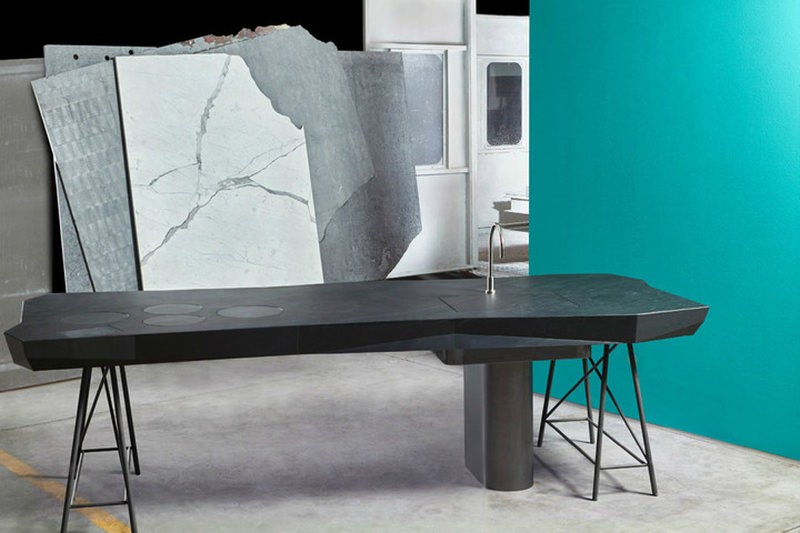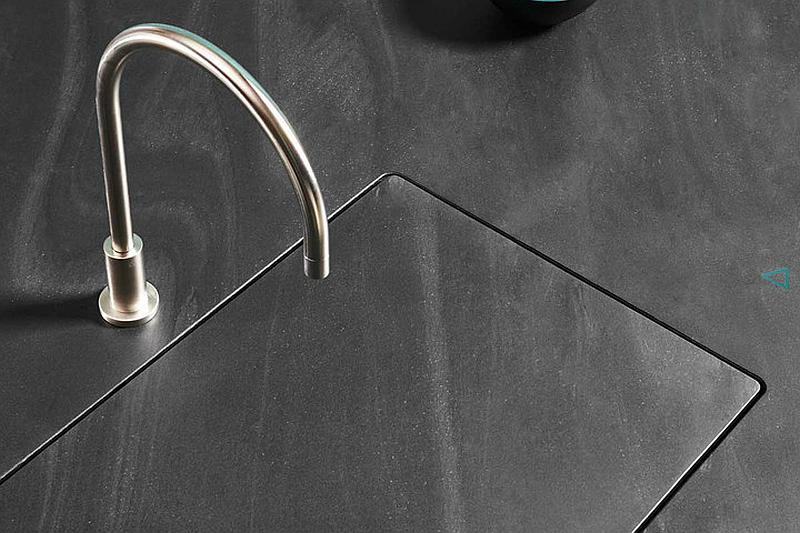 SmartSlab Table by Kram/Weisshaar
Ideal for party lovers, the SmartSlab Table is an ordinary looking table with razor thin tabletop that comes with multiple functionalities. Imagined with a perfect balance and heating and cooling elements, the hob lets you cook while making sure that the plate hits the ideal temperature. The cooling element helps the table store beverages under zero degrees.
Developed by Kram/Weisshaar for the Iris Ceramica Group, the discrete digital device surely means to revolutionize contemporary kitchens.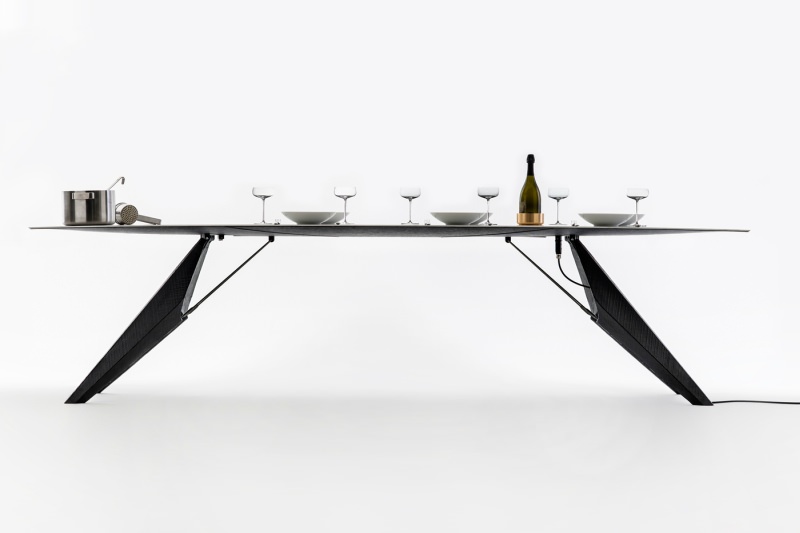 Mocaki Modular Cat Kitchen from Mobitaly
If you are a cat lover and design your interior according to your furry friend's requirement, then Mocaki Modular Cat Kitchen is perfect for you. Designed in keeping cats and their behaviour in mind, the ordinary looking kitchen is built around cat-friendly furniture. Provided with some open shelves and circular cutouts, it aims to keep your cat busy exploring every nook and corner of the table while you cook.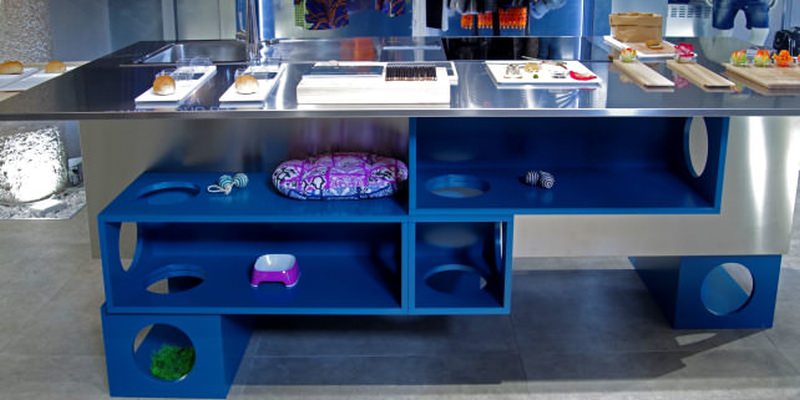 Via: DigitalTrends