Having adequate yard drainage is crucial for better home maintenance. It not only helps prevent standing water that can damage your lawn but also reduces the risk of flooding during heavy rains. In simple words, the more you can redirect water away from your home, the better. Here are simple and effective ways to achieve better yard drainage and prevent any damage happening to your house.
A Quick Look at How to Improve Yard Drainage
Plan your yard to take water away
Create a Yard Drain
Add a water feature, it manages the water and enhances the curb appeal
Use downspouts from your gutters to drain water away
Install a channel drain to redirect water
Build a rain garden with water-loving plants
Add an underground drainage pipe
Design French drain to disperse water through a buried perforated pipe
Grade Your Land
Grading your land away from the house can prevent water accumulation in flat parts of the yard, especially on those days when it's raining heavily and water doesn't have time to be absorbed into the ground. Start by taking a stroll around your yard and marking the high points and low points. High points are the areas that are raised, where the water starts moving away from. The low points are areas where water settles. By marking these, you'll be able to see how water moves around your property so that you can plan to redirect it.
Grading your land can be a significant task. Creating height close to the house can help deter water from working its way into your basement before you take on the task of grading the entire yard.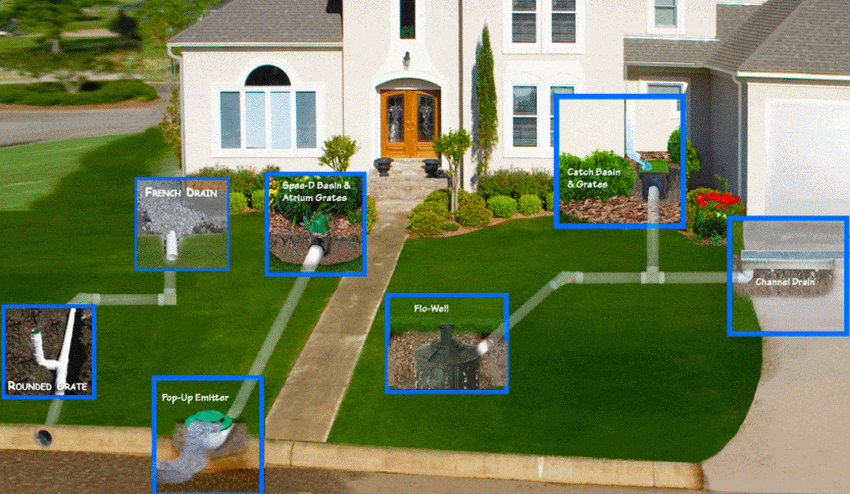 Also Read: 14 Backyard Remodeling Ideas You Wish You Knew Earlier
Create a Yard Drain
Create a Water Feature
Brooks and creeks are natural water features that are created by nature to drain water from one place to another. By creating one in your yard, you can redirect water as you see fit while adding a nice landscape feature. Dig a shallow ditch and make a creek bed following the natural path of the water. Add rocks for additional drainage. If it's not possible to drain water away from a flat spot, consider adding a shallow pond in that spot. Installing a pump to keep water circulating can prevent stagnancy. Adding a water feature can add value to your property by being both functional and effective in increasing the curb appeal.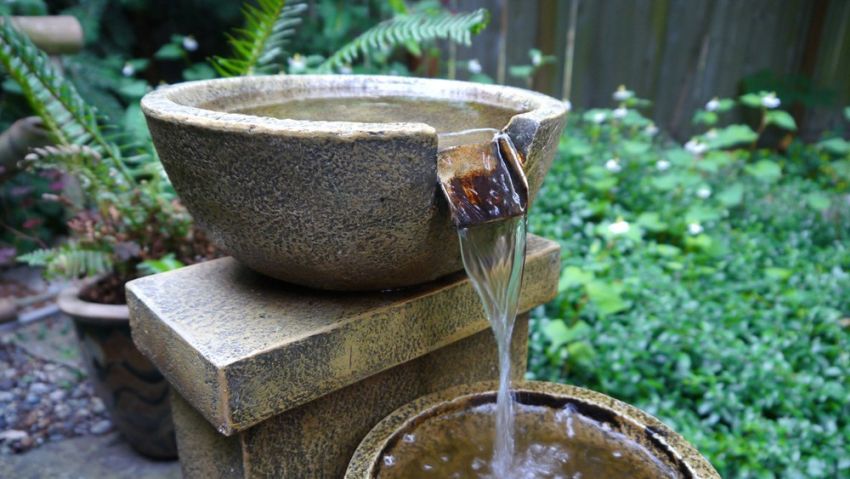 Use Downspouts
Using downspouts from your gutters (which should be kept clean and well-maintained at all times), you can easily redirect water away from your home. This simple step can go a long way to avoid water from seeping into your basement so that you don't have to worry about mold damage and hiring cleaning experts. Consider adding subterranean downspouts for extending their reach and move water toward ditches or unused areas away from the house. Alternatively, putting rain barrels in place can help improve drainage and create a sustainable way to water gardens during dryer months.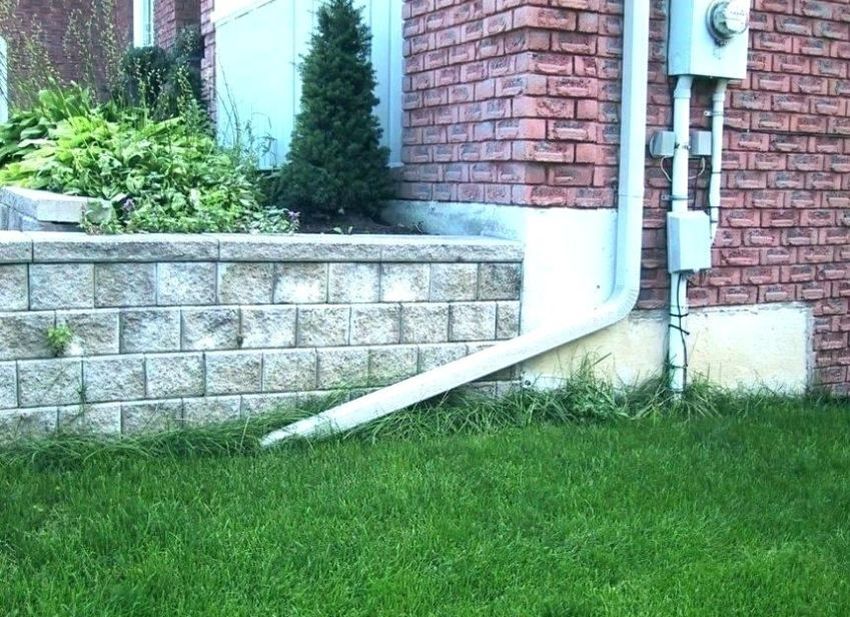 Install Channel Drain
If you have a house at the bottom of a hill, installing a channel drain is a great way to redirect water away and protect your property from flooding. This can be an arduous task but it has numerous benefits. Start by digging a shallow ditch in the raised area to create a spot that will hold the water and allow it to enter the drain. Using a solid PVC pipe create a path for the water to move to another location and use a perforated pipe to help water diffuse into the ground. Depending on your approach and the land, you may need to add gravel to the point of entry to assist in absorption.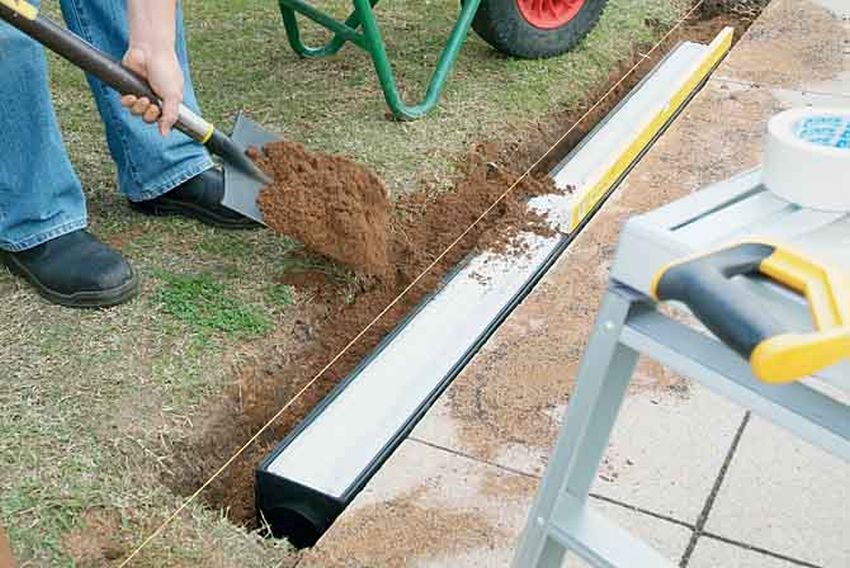 Build a Rain Garden
If there is any low spot in your yard that collects and retains water, you can consider building a rain garden at that spot. A rain garden is an area in your yard that's created to hold water and is often filled with water-loving plants. While it doesn't solve your soggy yard issue, it's better than a big muddy hole in your yard. Moreover, rain gardens are good for the environment as they help in reducing runoff and lawn chemicals. One thing to note here is that your rain garden doesn't require to hold water like a pond. You can use your rain garden as drainage to hold excess water until there isn't a chance to drain the water away. The major part of a rain garden is its plants, which must be chosen as per the soil condition. Usually, native plants with fibrous, deep roots are perfect for rain gardens.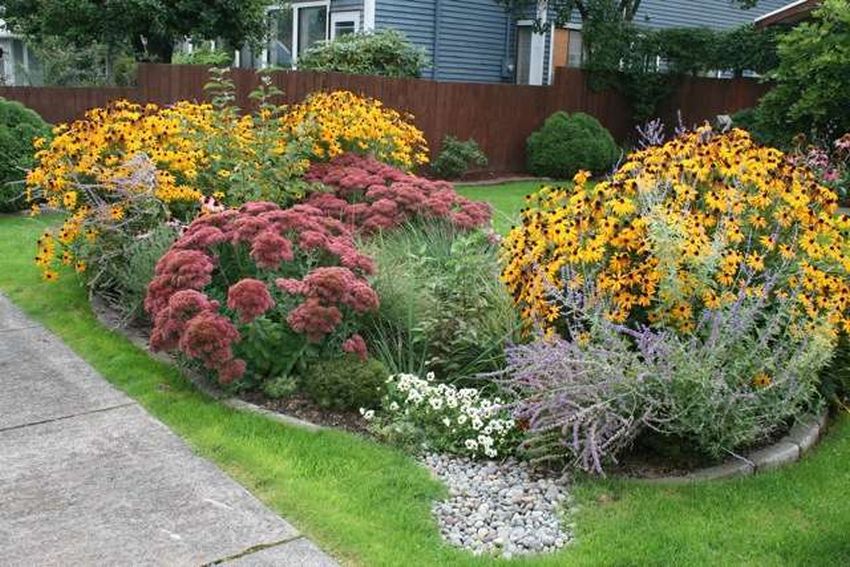 Add an Underground Drainage Pipe
Another good way to get rid of excess water from a low spot in your yard is to drain the water away via an underground drainage pipe. For this, you require an area for discharging water lower than its inlet. Consider adding underground drainage pipe downhill to a perfect sloping drain. You have to dig a sloping trench from the source to outlet. After that, bury a plastic catch basin at the source to connect it to the discharge along with PVC drainpipe. Since, this pipe is solid, not perforated, it doesn't need you to add gravel along its length. Plus, a smooth wall pipe is able to drain water quickly. In case, it gets clogged, you can use a drain snake to clean it effectively.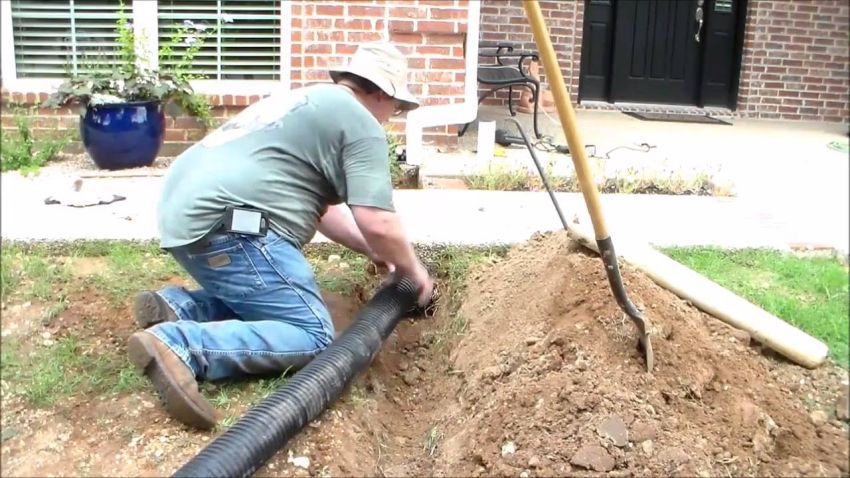 Install French Drain
A French drain is basically a versatile system designed for dealing with all sorts of drainage issues. It is able to disperse water to a large area through a buried perforated pipe. However, the pipe must be surrounded by gravel to enable water to flow through the drain. In modern days, this system is also surrounded by polystyrene aggregate in lightweight and convenient packaging. You can create a French drain system alone or combine it with a dry well. A perfectly designed French drain doesn't need an extra outlet. This system enables water to soak into the soil while flowing through the perforated pipe. A French drain, in fact, doesn't need an inlet on just one end either. You can install the drain for accepting the water along its length while it's dispersed underground simultaneously.