Wireless speakers are one of the best accessories for listening your favorite tunes anywhere. There are a number of wireless audio system brands such as Sony, Bang & Olufsen, Sonos, etc to choose from. Tivoli Audio is a new name entry in the niche market, catching attention for minimalist design for speakers.
The company is recently launched its Art line comprising of two wireless speakers and a Wi-Fi dongle. Have a look at them in detail below:
Cube by Tivoli Audio
The Cube wireless speaker combines quality sound with minimal design. Made of wood veneers and Gabriel fabrics, this cubical speaker will look appealing in any type of interiors. Stream your favorite songs over Bluetooth/Wi-Fi or add additional speakers in different rooms for multi room, stereo or Hi-Fi output.
Simply connect it the companion app over Bluetooth/Wi-Fi and enjoy your favorite collection of beats, including online streaming services like Spotify, Deezer, Tidal, and QQ. There is a hidden touch capacitive logo on its top that serves as quick play/pause button. Volume, source and other configuration slots are placed at the back.
A rechargeable battery can also be purchased for playing this musical cube on your outdoor adventure trips. Cube is available in three colors walnut/grey, white/grey and blach ash/black, starting for about $200 at Amazon.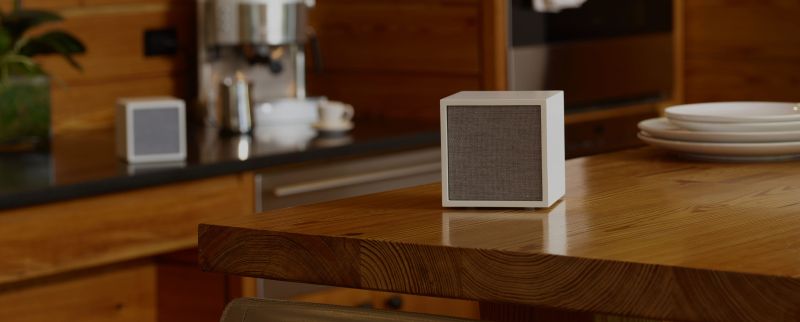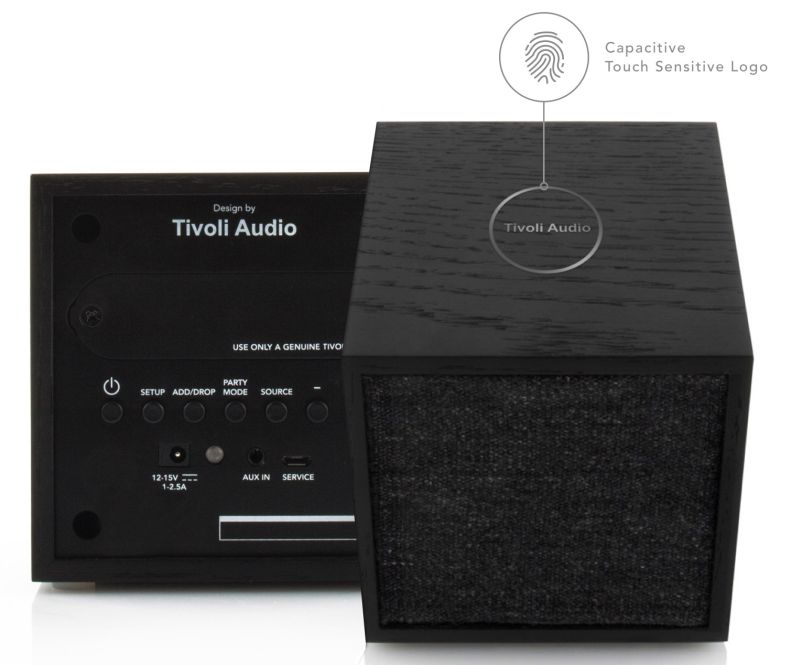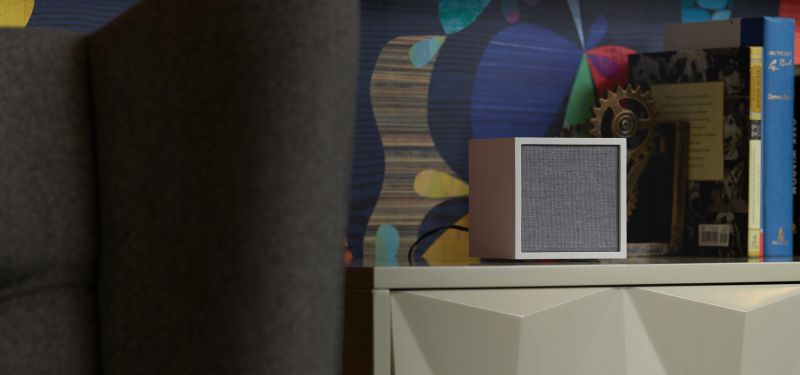 Orb by Tivoli Audio
Round wood frame with Gabriel fabric comes out as a stylish wireless speaker. It looks like an object of art, whether you place it on table or hang it on a wall. From touch logo to connectivity features, it is all like the Cube speaker – just the shape is different. This good-looking round speaker can be bought for $249.99 at Tivoli Audio.
Free Tivoli Audio Wireless App to control speaker(s) over wireless network
Stream CD quality music from Spotify, Deezer, Tidal, QQ, or your own personal library
Simultaneously play multiple songs to various speakers
Send your Bluetooth wireless stream to other speakers via wireless network
Capacitive touch for Play/Pause control
Join/Drop button to cycle your speaker through the music playing elsewhere in home
Quick connect Party Mode button quickly spread music in all speakers at your home
Volume controls, source and other connections built smartly in round frame
3 inch long throw full-range driver
Easily connect each speaker to your home network using SAC technology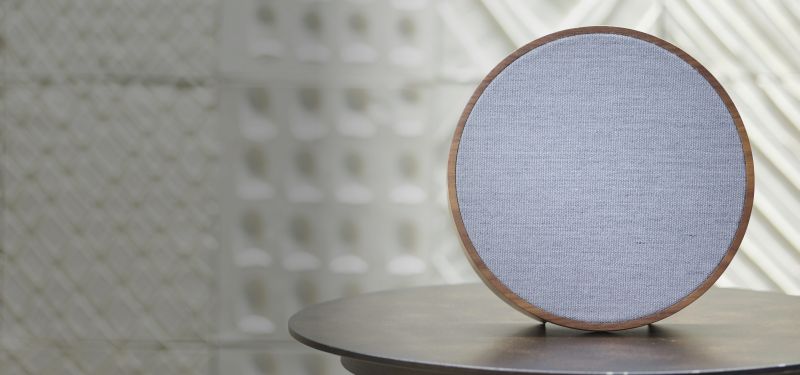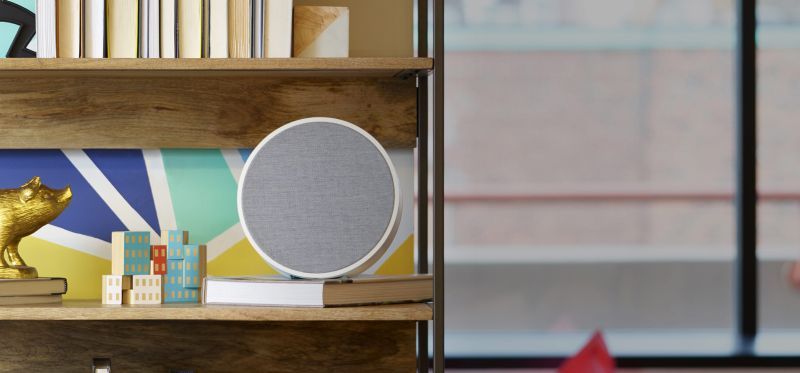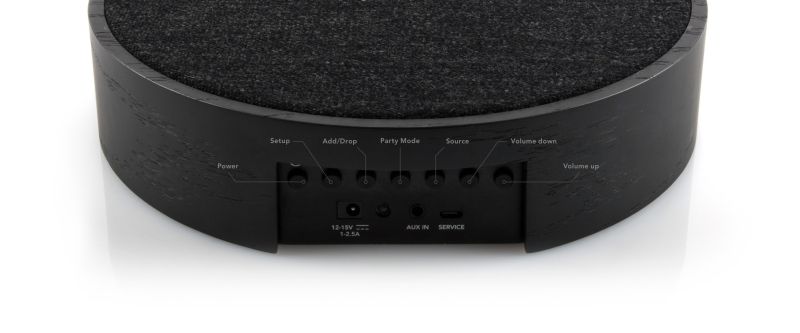 ConX by Tivoli Audio
It is another offering from the Art collection. It works like a Wi-Fi module that can wirelessly stream songs on old speakers using Art audio speakers. In addition, you can connect your old ART speakers using 3.5mm audio cable to work as its part.
There are buttons at its front for power, connections and other configurations. It is a cool device to turn alive your dumped speakers again, as it can make old speakers discoverable on Tivoli Audio's mobile app. It is available for about $60 at Amazon.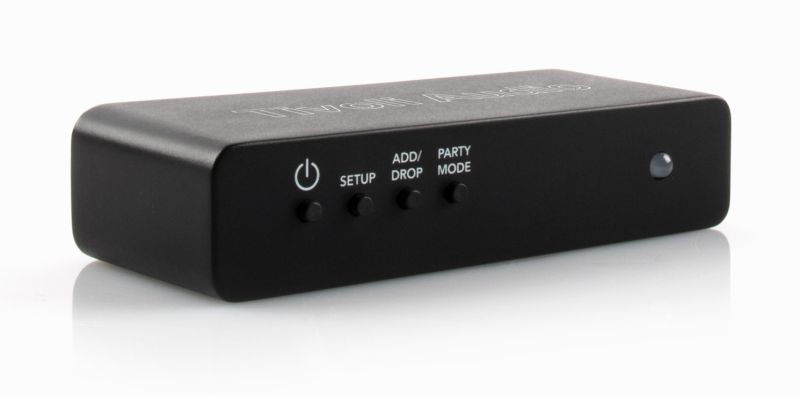 The art collection of Tivoli Audio including the ConX is great to bring fashionable wireless speakers home this Christmas. As per the design of both speakers, they are great for playing songs wirelessly at homes. For your bedroom Cube can be a compelling centerpiece whilst a high quality speaker for listening relaxing music at night. On the other hand, Orb looks great in all type of interiors with its homely design.