Toaster is an integral part of our breakfast routine, there is nothing easier than toasting bread and going through a quick breakfast. But did you know, there are many problems associated with a regular toaster? That's the reason behind Toastit – a state-of-the-art toaster designed by Francois Dransart for James Dyson Awards.
A regular toaster employs vertical electric resistance from both sides of the bread with warm air escaping through the vertical vents, thus wasting a lot of energy and time. A toaster also needs to be placed on the kitchen countertop because of the wire constraint and the toasted bread from the toaster doesn't remain hot and crisp for long.
To overcome the shortcomings of a toaster, we have been ignorant about all this while, Toastit has been made with a less energy consuming vertical resistance and two layer horizontal drawers that using rising heat to toast bread. The toasted bread in the toastit is ejected horizontally, while the unconsumed toast can be preserved in the toastit's removable bell wherein it can remain crisp and hot.
The toastit toaster has 5 LED buttons to indicate 5 toasting levels, and is accompanied with a rechargeable base which makes the toaster mobile and usable right on the breakfast table.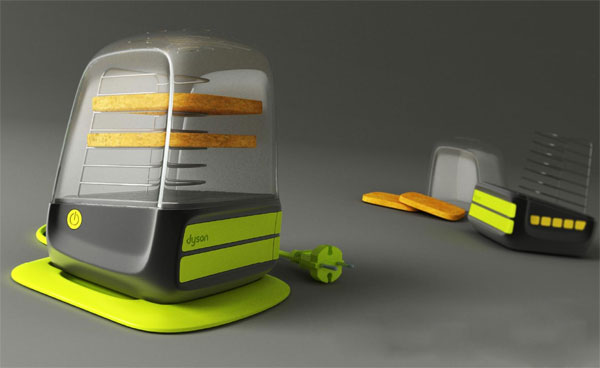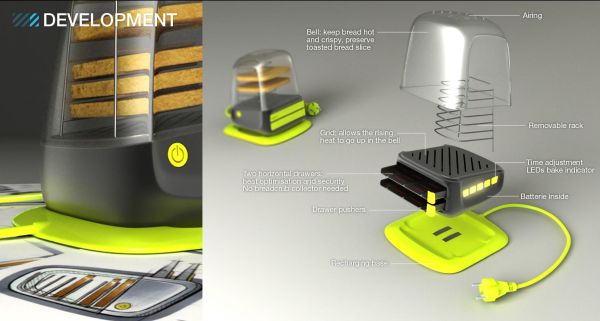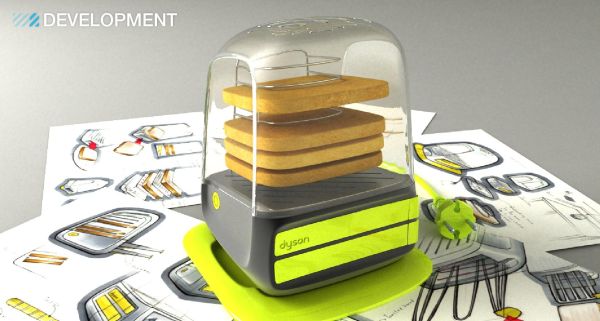 Via: Coroflot