Do you remember the intriguing Wave City Coffee Table by Stelios Mousarris that featured a bending landscape of buildings in its base? Now here's another amazing creation from the artist. He has come up with a Tokyo Sky dining table. Just like most of his other creations, this one also boasts a sculptural design marked by its unique legs.
The Tokyo Sky dining table is made in collaboration with the Circle Studio. The makers have combined the craft of model making with furniture design to create an architectural-themed dining table. The table features four highly detailed 1:50 scale towers, each having nine floors complete with SLA-printed stairs, furniture, and plants.
From offices in the first six floors to penthouses on the top, each floor is carefully designed to ensure a balance of form, function, and appearance. The scaled-down skyscrapers are built around four steel structures for stability and there is an outer transparent plastic casing that acts as a protective cover while allowing one to view the miniature world within. The glass top completes the table and makes up space for up to six persons to easily dine on.
Also Read: Duffy London's Serenity Console Table Appears to Defy Gravity
Made from glass, steel, plastic, and wood, the Tokyo Sky dining table is the outcome of Mousarris' idea of paying tribute to architectural models. It is an artistic and functional furniture piece, ideal for an art and architecture lover.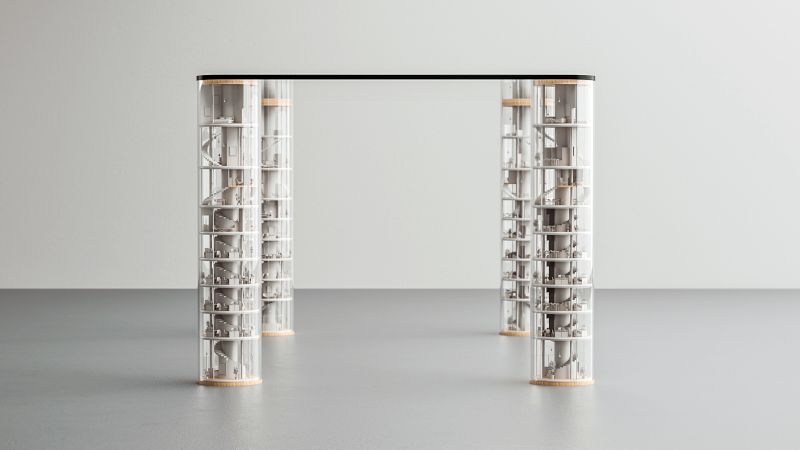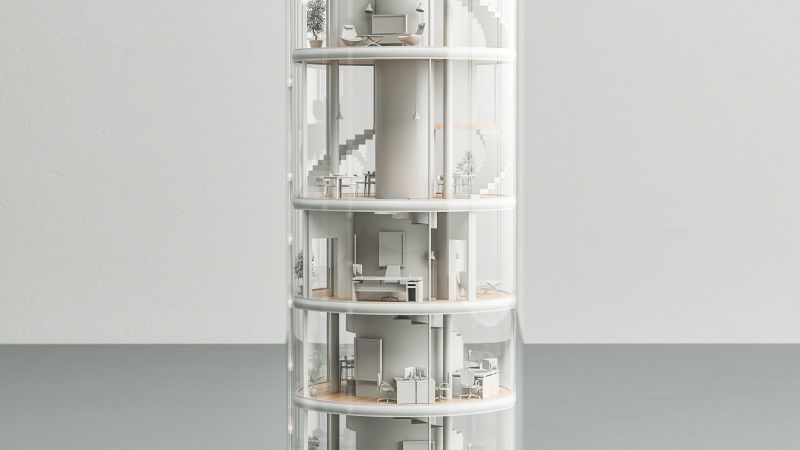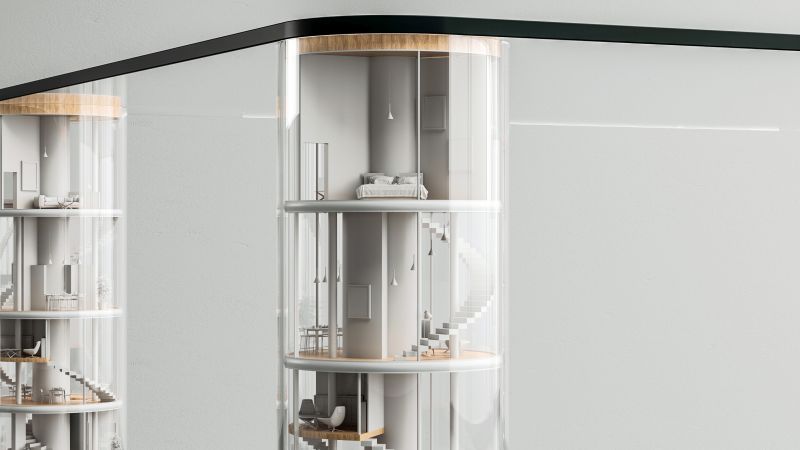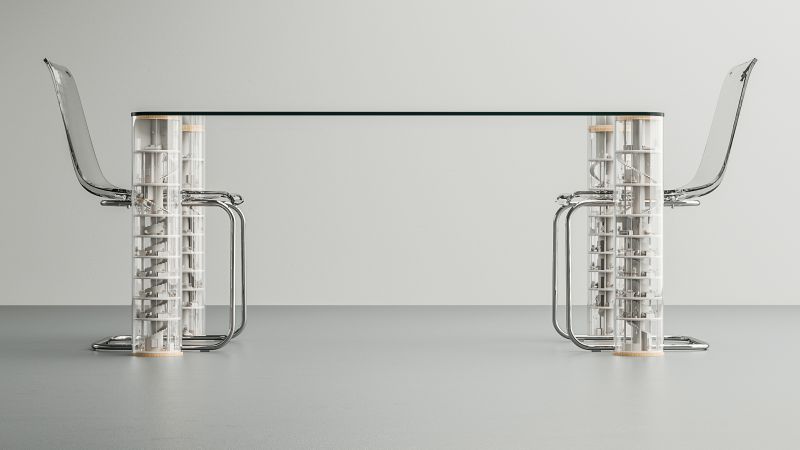 Special thanks to Stelios Mousarris for sharing his work with us!