The fourth edition of LOCAL MILAN will be unveiled at this year's Milan Design Week. It will present works of 44 Australia and New Zealand designers. Sydney based objects-maker Studio Kyss will also be showcasing their new furniture range made in collaboration with the award-winning furniture designer Tom Fereday.
This handcrafted furniture collection made from folded solid brass and FSC rated solid timber includes sculptural tables and seating. The table features a distinctive design, with a Decagonal brass vase-like structure forming the base. The round top is removable and has a hole in the center to fit seamlessly over the brass structure.
Also Read: Sculptural Furniture for Design-Minded Homes
Combination of shiny brass and rustic wood, these round tables are capable of adding hot urban charm to any space. Featuring metallic details, they seem to be perfect for making a big statement in living room or kitchen.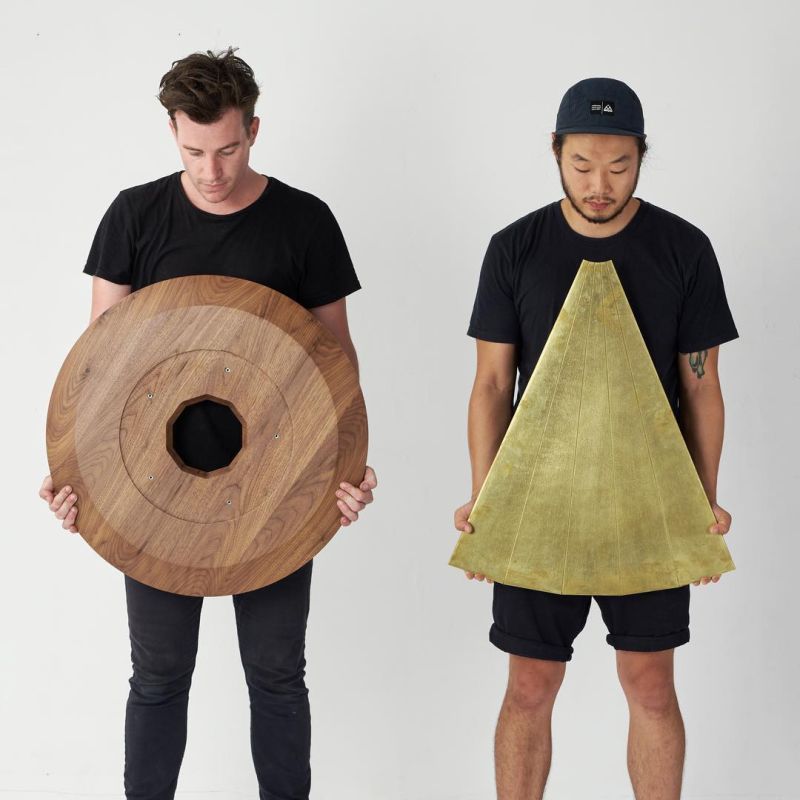 Via: ArchiProducts