+Tongtong, a Canadian designer studio recently completed restoration of a Victorian house in Toronto named Zn house. The traditional house was transformed into an open and modern home by adding some elegant structural elements. While talking of its exteriors, a number of big glass doors and windows soak-in enough natural light and maintain a modern architectural look. Moreover, grey and black zinc panels integrated all over the structure, including its interior blends beautifully with the former traditional aspects to give it an industrial look.
A paved path leads to the wooden patio outside and just next to it is the floor-to-ceiling glass door that lets you enter inside. On entering you'll find a yellow sofa which beautifully matches with multi-colored zinc interiors. A vertical shaft is built to fill all three storeys with natural light coming from the large skylights above. Moreover, the natural light animates a zinc wall and ceiling above the kitchen with visual effect.
The kitchen has several modern appliances that matches beautifully with the dining table and chairs in light grey color. There are cabinets incorporated under the elegant countertop to keep all necessary things within arms' reach. A stylish staircase by the side of a glass wall and railing leads to the upper floors and adds industrial charm to the space.
Industrial styled furniture in all areas is comforting while giving it an urban chic look. A spacious bedroom features a triangle-shaped window at its back offers views of the neighborhood. The bathroom has been styled with eye catchy detailing in yellow accent in the front wall over the big sink.
Truly the renovation team converted the old house into a contemporary home that includes a number of features for children as well as elderly. Its dark-colored exterior goes well with the glazed windows that are meant to keep the space brighter and see outside views. The designer team has added industrial detailing in Zn House to create a dashing livable space while remaining true to the vernacular of the neighborhood.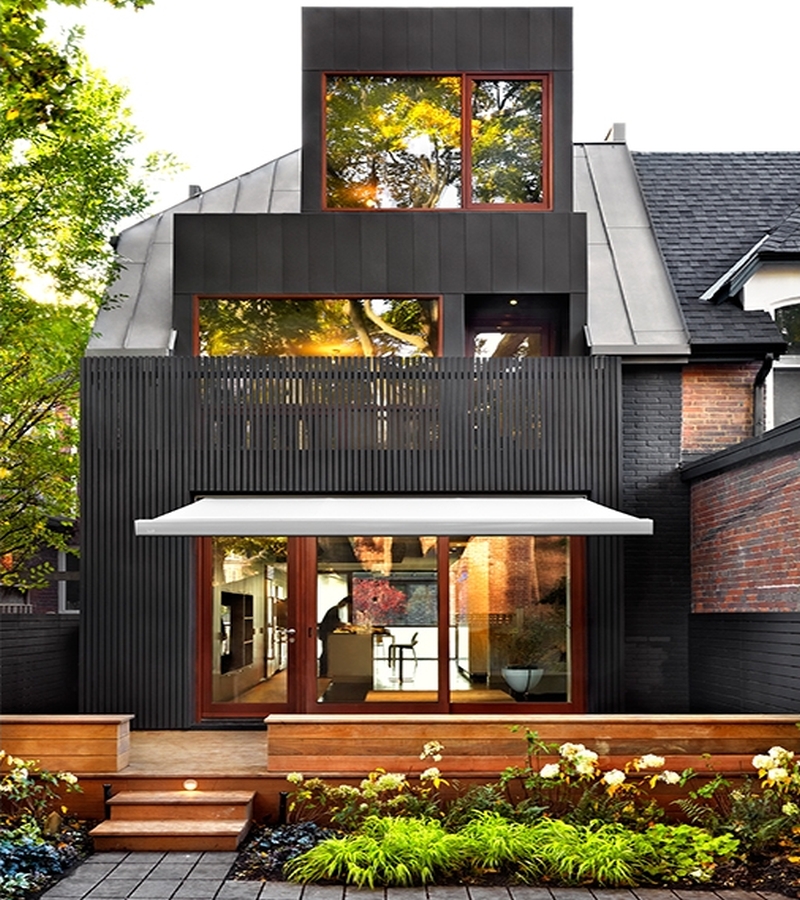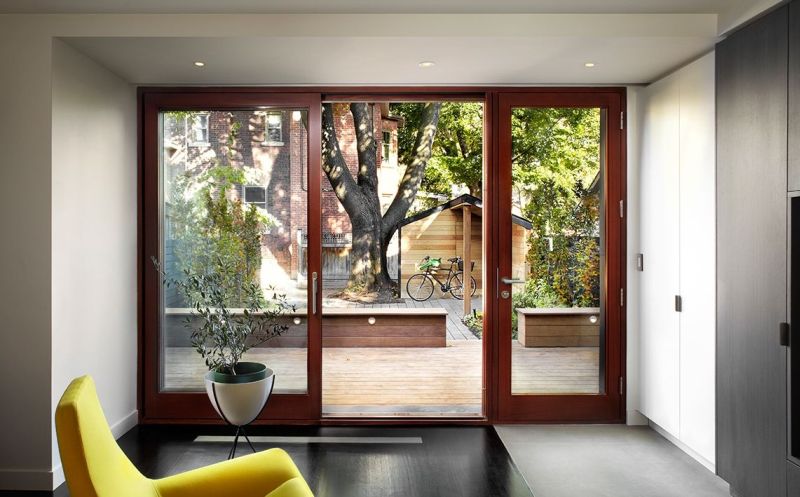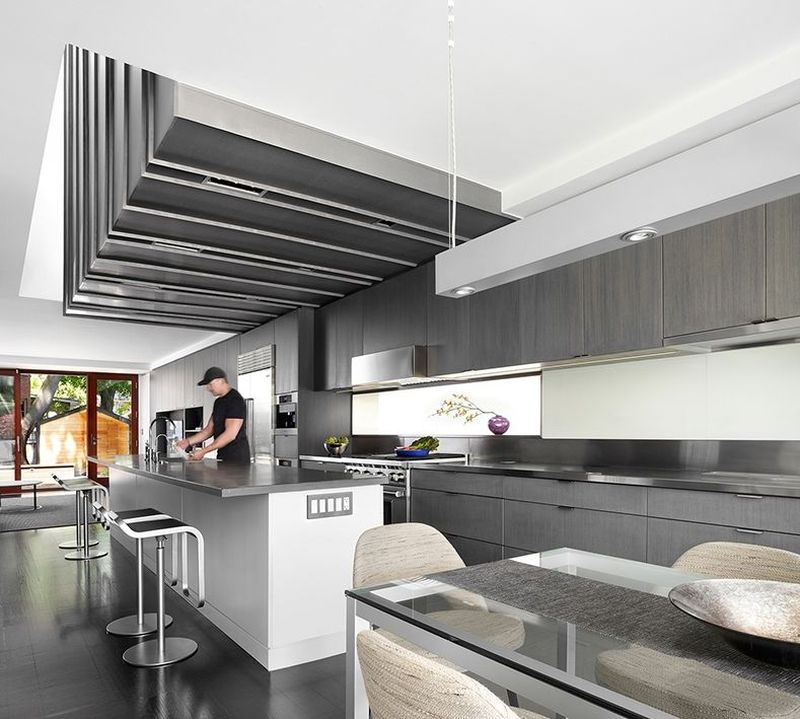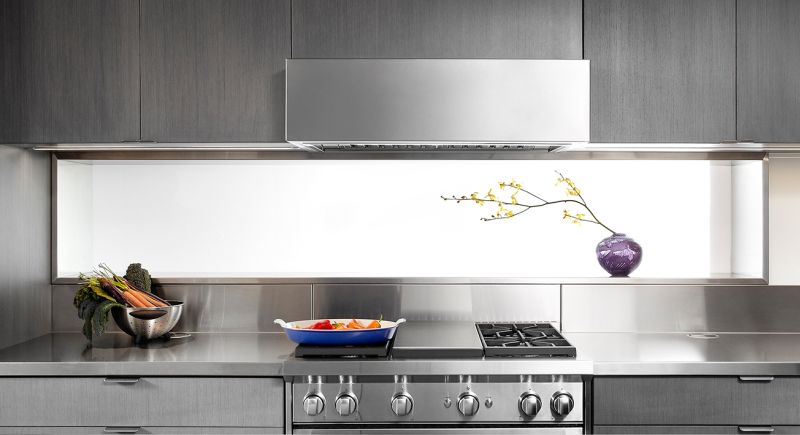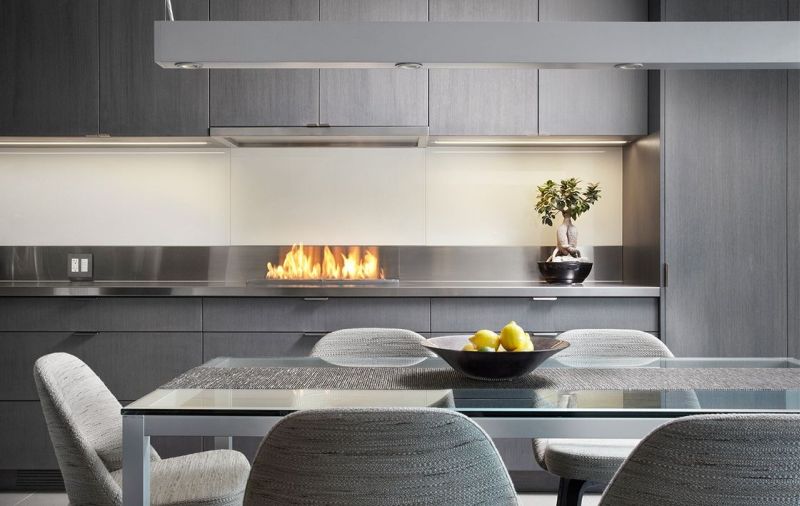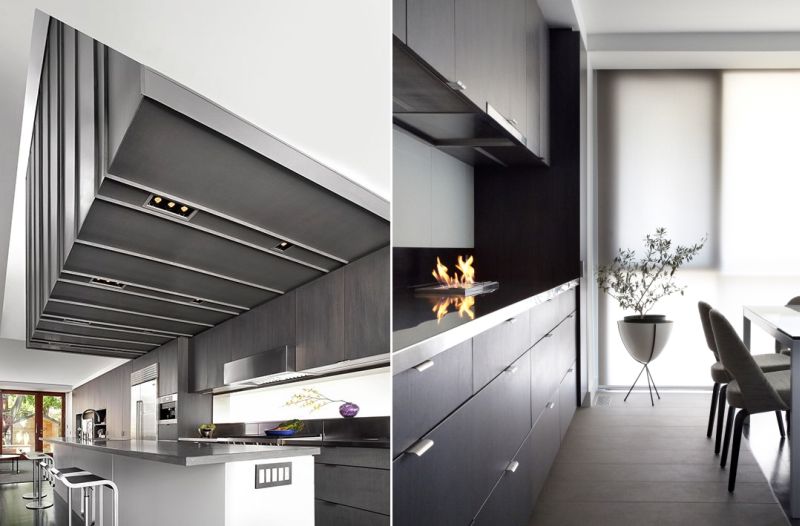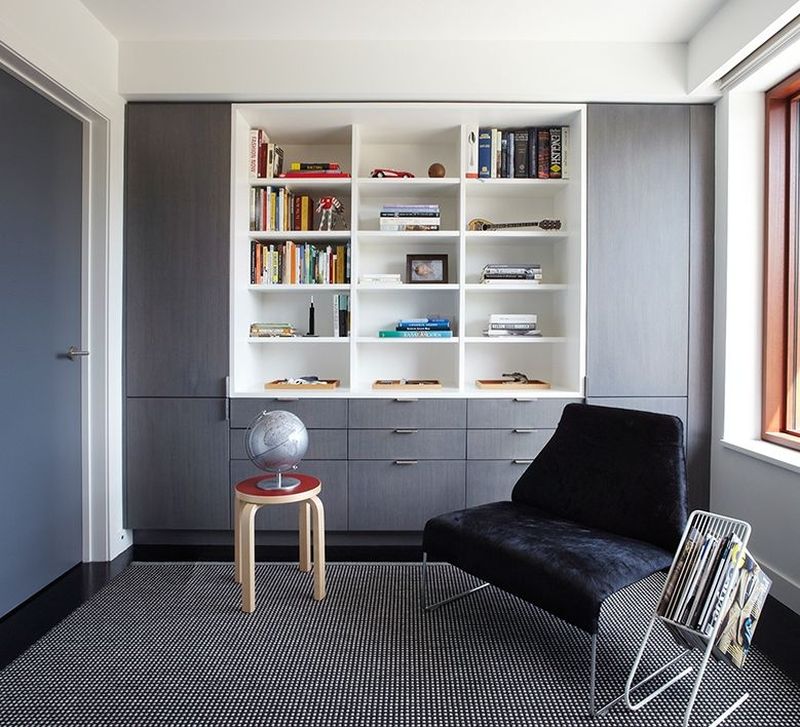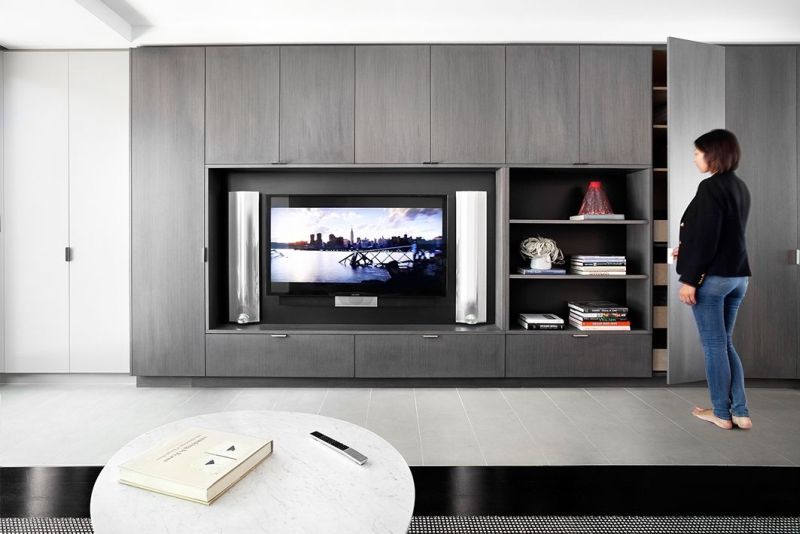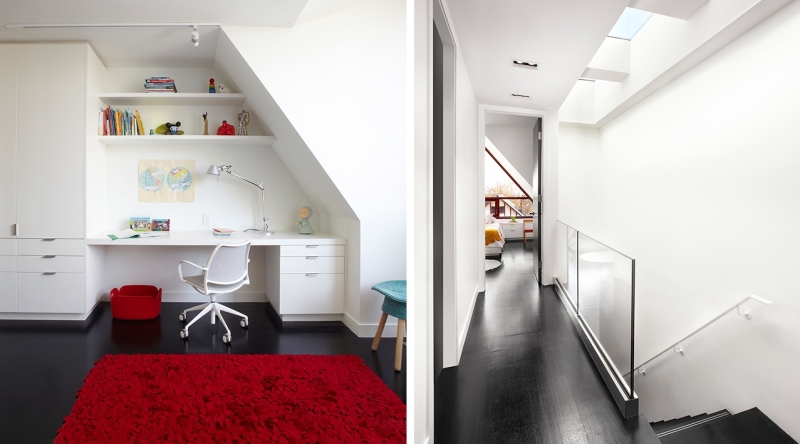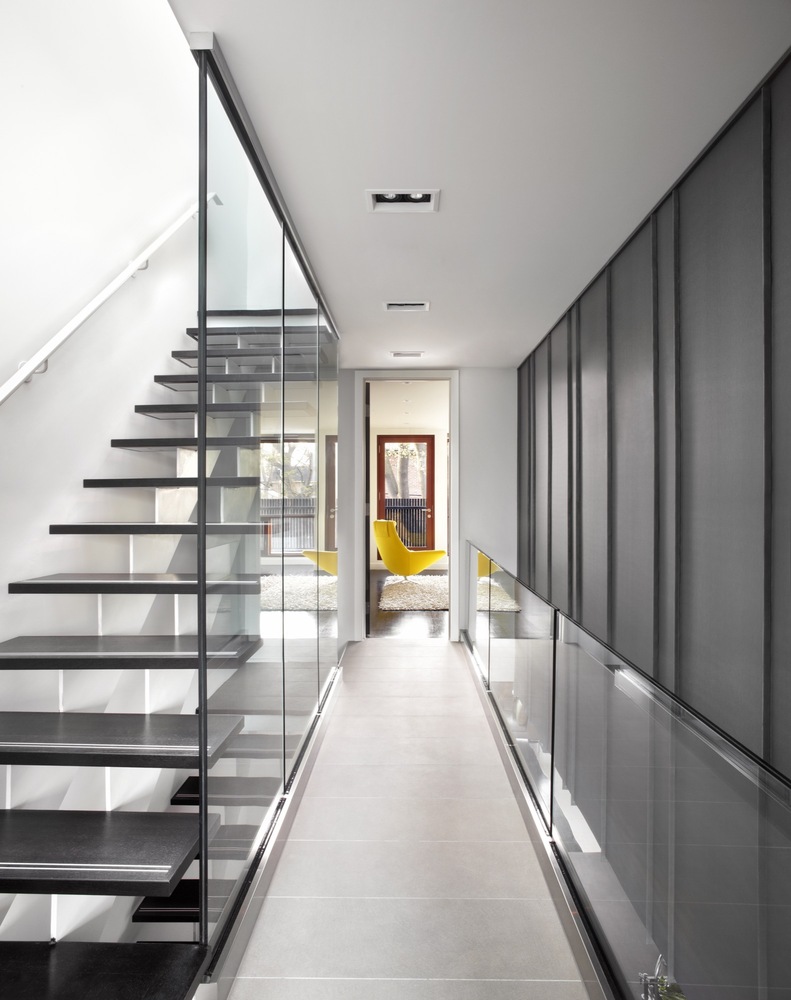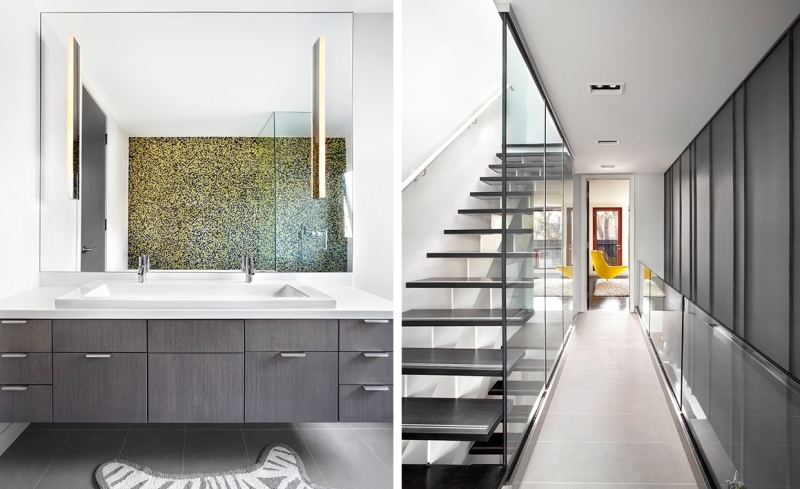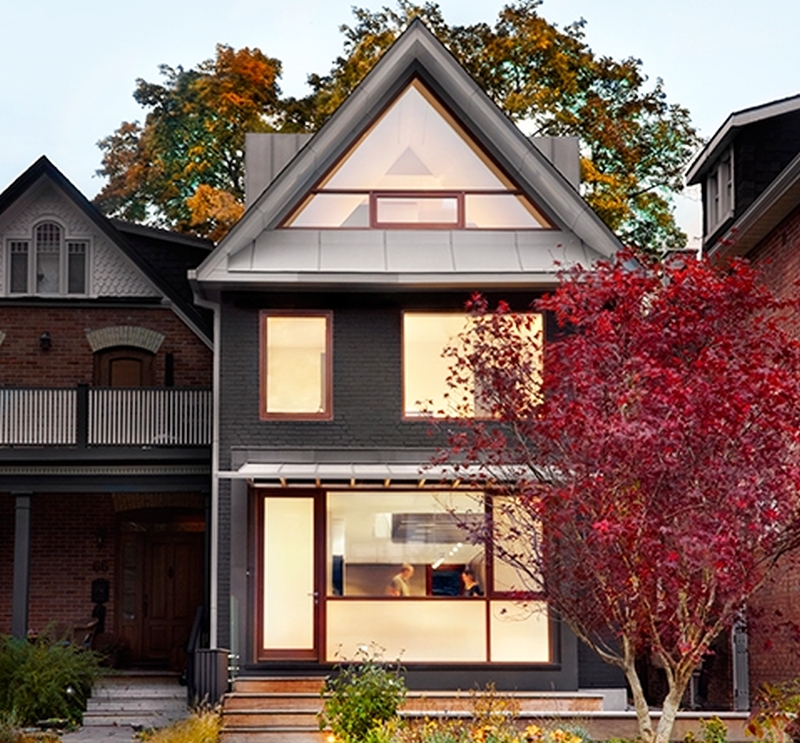 Via: Dezeen