Camper vans are advantageous for frequent travelers, as they are fully packed with everything needed during the travel. There are so many people who wish to own camper vans or converted van homes, so that they can explore distant locations of the world comfortably. In most van homes, accommodations and other basic facilities are within the camper, but if you wish to place your accommodation aside from your vehicle, then detachable truck camper by Tonke is the viable option for you.
It features an integrated hydraulic system to lift-off and place the living section anywhere on the ground. This custom-built mobile home is available in five different versions, and each of them has seven feet of headroom, a full kitchen, bathroom complete with shower and toilet, solar panel arrays, and a 68-gallon fresh water tank to meet all needs of users during travel.
Tonke living unit is designed according to the chassis size of the Mercedes Sprinter truck or Fiat Ducato. It fits in a sea container together with the truck, so can be transported to remote locations around the globe easily. The entire structure of Tonke Woodline truck camper is insulated with XPS foam for energy efficiency. Interiors walls are decked with WBP glued mahogany plywood panels while exteriors uses aluminum panels for a unique look and strength.
On the inside, there is enough space to sit and sleep or enjoy the surrounding nature through big glass windows. In the kitchen, there is a fridge and other appliances to cook food on-the-go. This off-grid van home is equipped with solar panels and battery banks to provide energy to power lighting and other electronic items.
Furthermore, built-in Victron Energy Color Control GX can be used to monitor solar power, battery consumption, water tank levels, temperature and much more. On the whole, it is a fully-equipped camper van that lets users set up a separate cabin anywhere.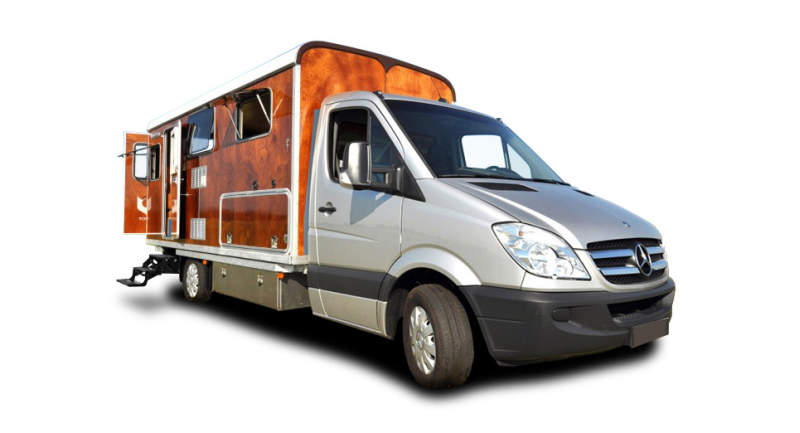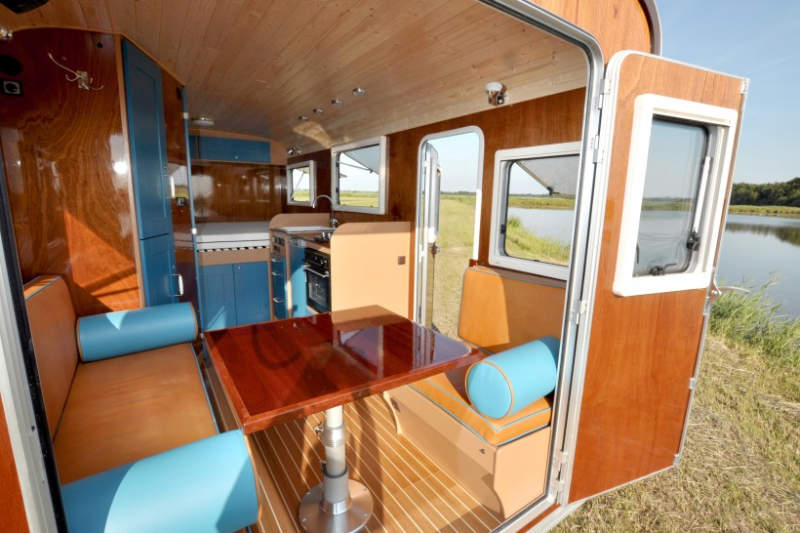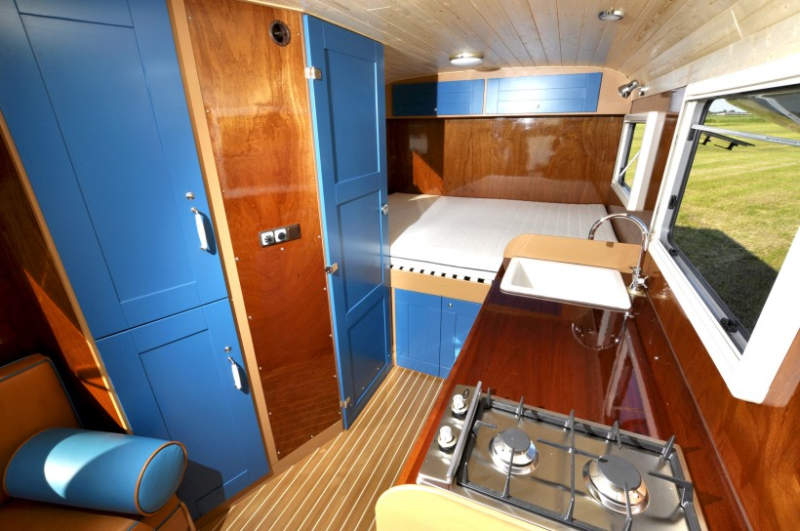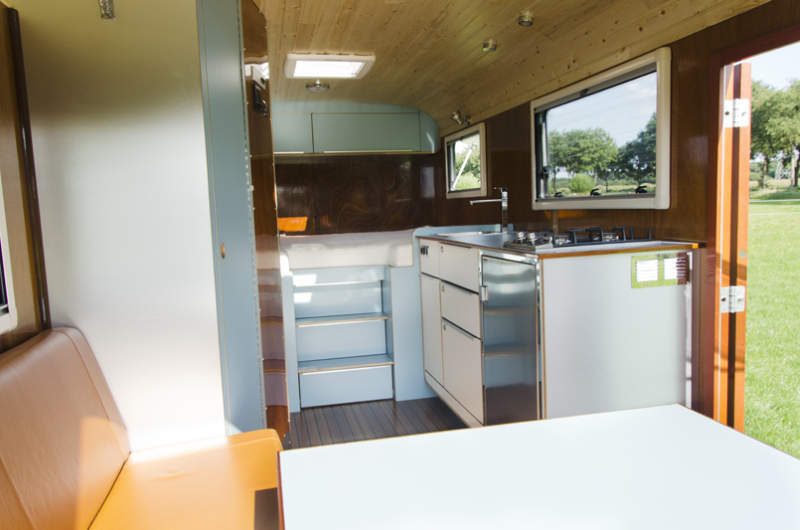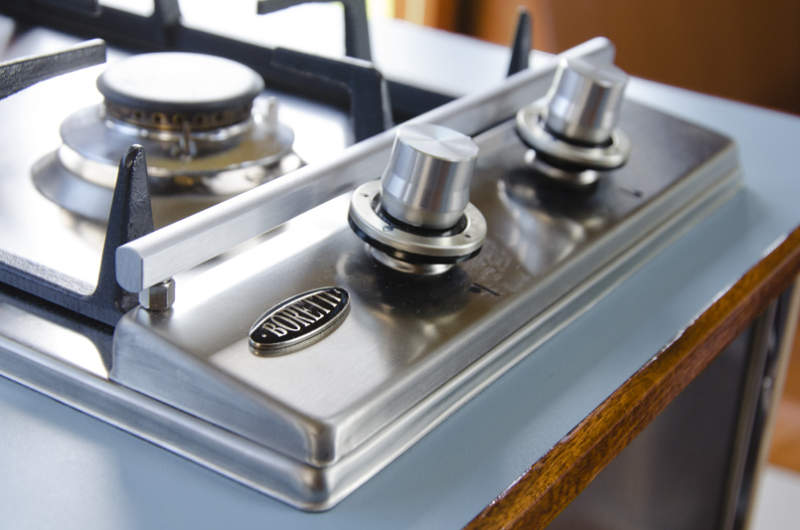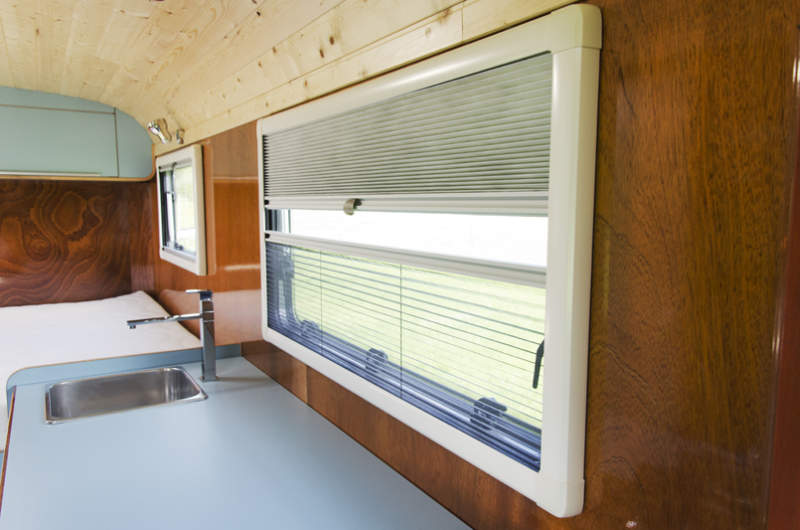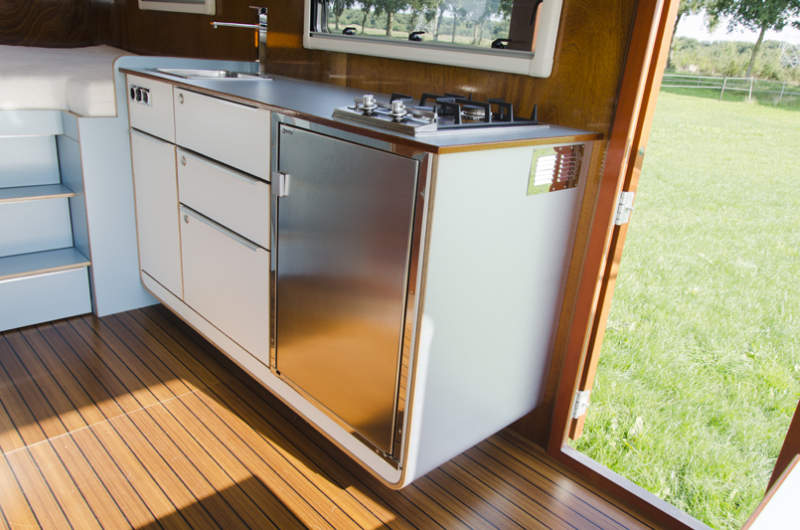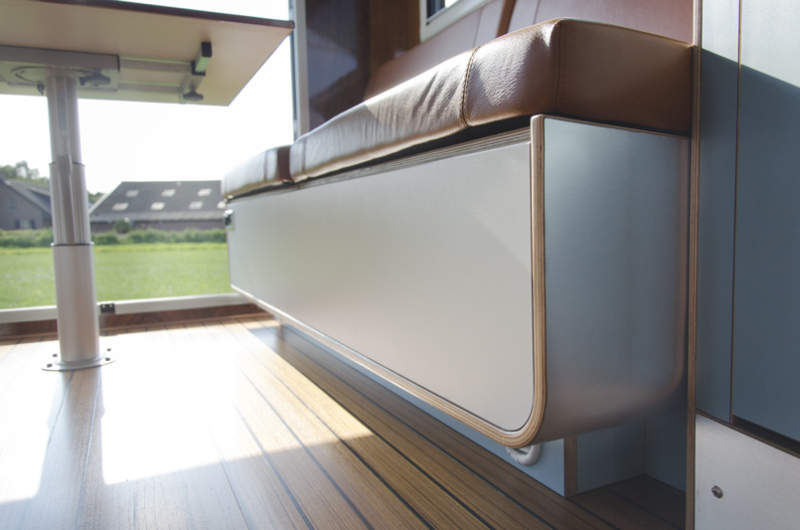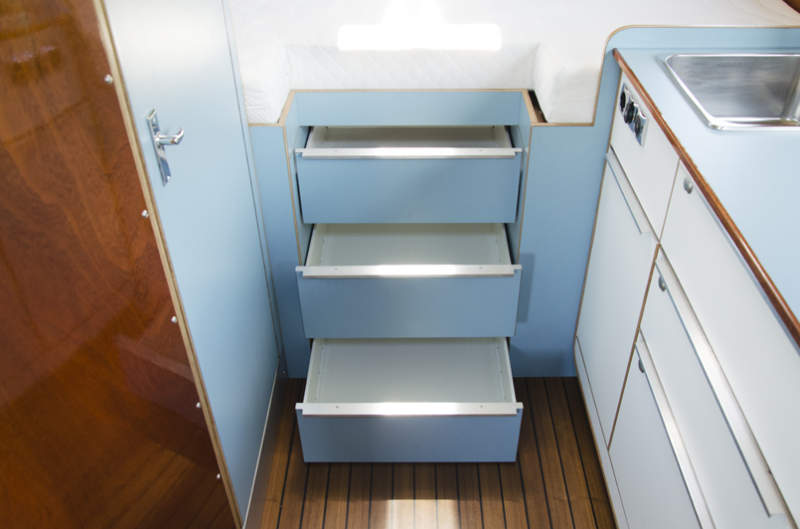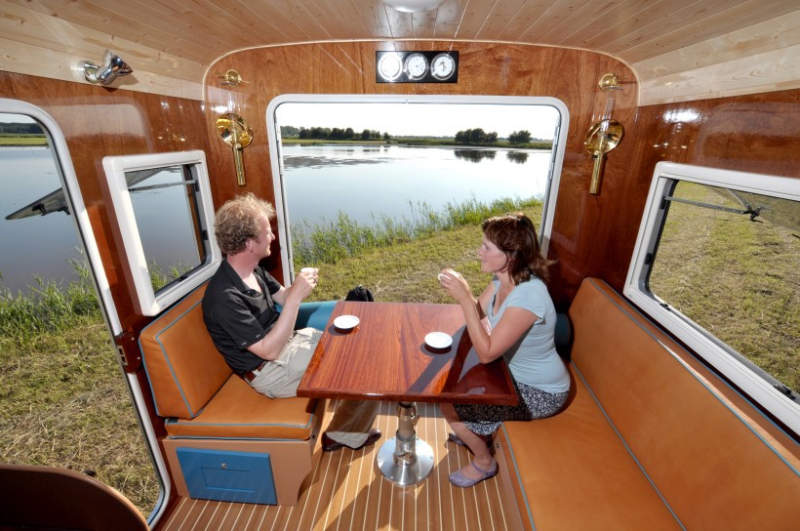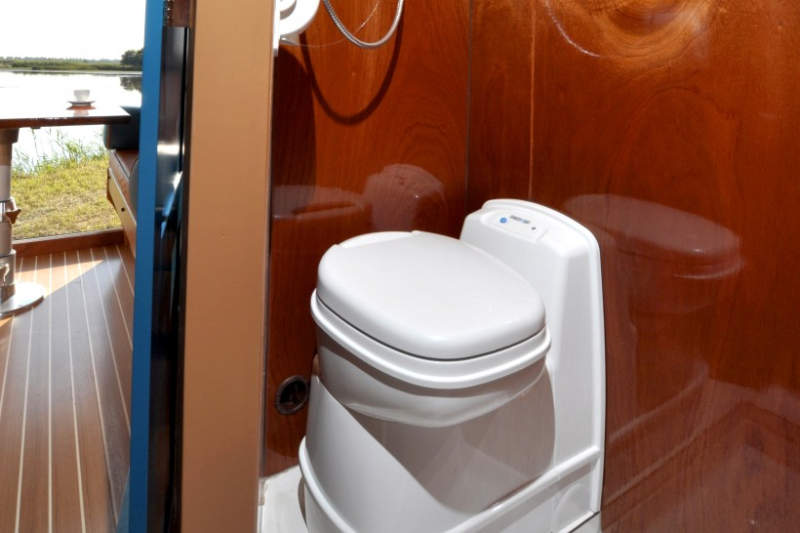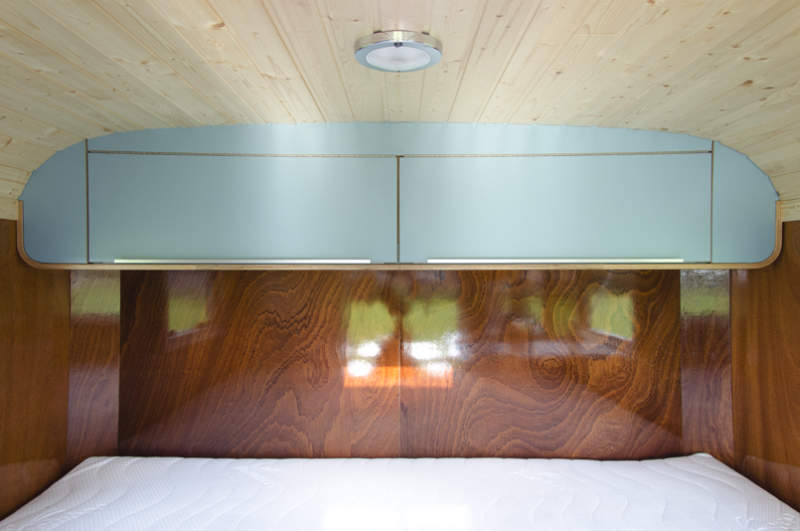 Via: InsideHook