Everything is rapidly changing around us, be it any household item or some office related accessory. But one thing that has always been neglected all these years is the poor toilet paper roll. Toilet paper is a necessary day-to-day item; still no one ever tried to experiment with it until now.
Designer Kazuaki Kawahara from Japanese design studio Latona Marketing Inc. wanted to change the age-old design of toilet paper wraps. So, he has given fruitilicious makeover to its packaging. Entitled as Fruit Toilet Paper rolls, the new bathroom tissues are now wrapped around in fruity prints that resemble juicy, delicious fruits.
These tooty-fruity loo rolls are available in four fun printed wraps, including watermelon, kiwi, strawberry and orange. We never thought that simple toilet paper rolls could ever look so visually appealing and mouth-watering. Moreover, their fruit-like appearance would make you assume that these are pleasant smelling, whether they're scented or not.
Due to this extraordinary toiletry concept, the firm has even won platinum Pentaward 2015. The Pentawards have five levels from diamond, platinum, gold, silver and bronze. These awards are presented every year to recognize creative packaging worldwide, and we must say that the Fruit Toilet Paper truly deserved this prestigious award for their uniquely delicious designs.
Besides being a fun addition to your bathroom, these fruity toilet rolls are also great things to gift this holiday season. A pack of four toilet papers comes in a farm-inspired wooden crate, making it more presentable novelty gift as it seems like a box full of freshly picked fruits.
The set of four including a gift bag will set you back 1,500 yen (approx. US $20.36) from the company's online store. You can also order a 48-pack of your favorite design for 13,800 yen ($112.36). So, stop wondering and start ordering now; it's a perfect Christmas gift for any special butt in your life.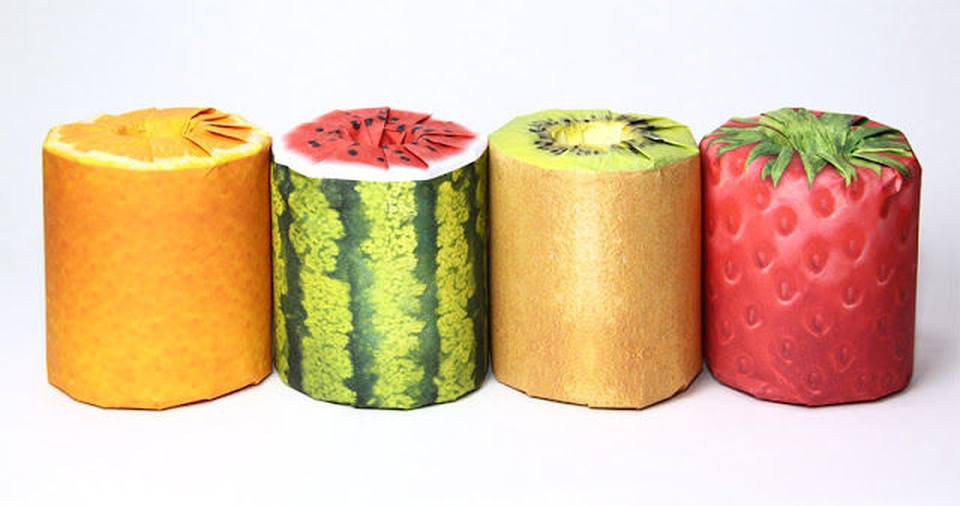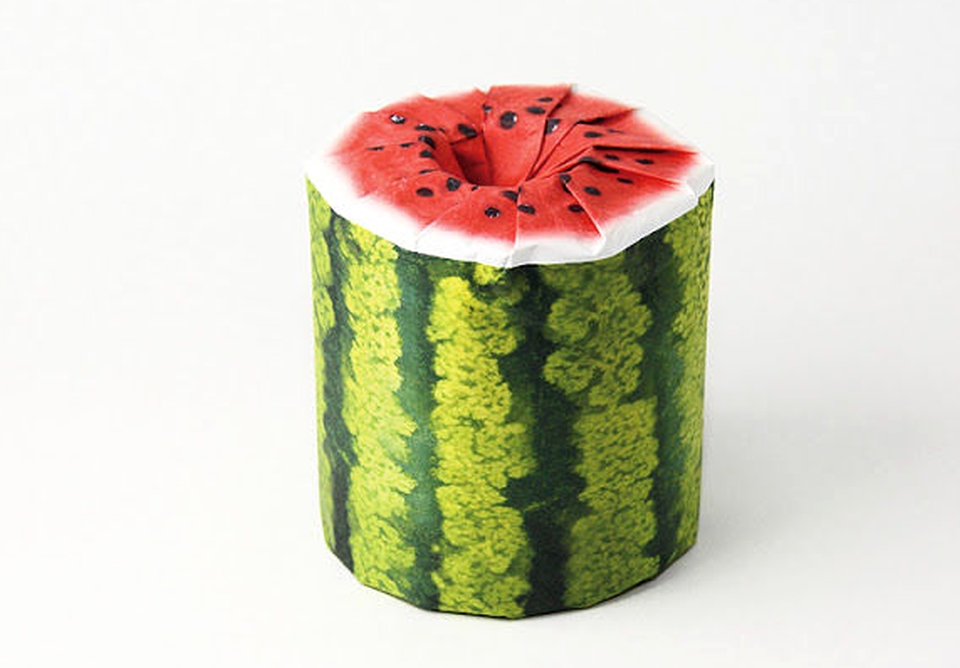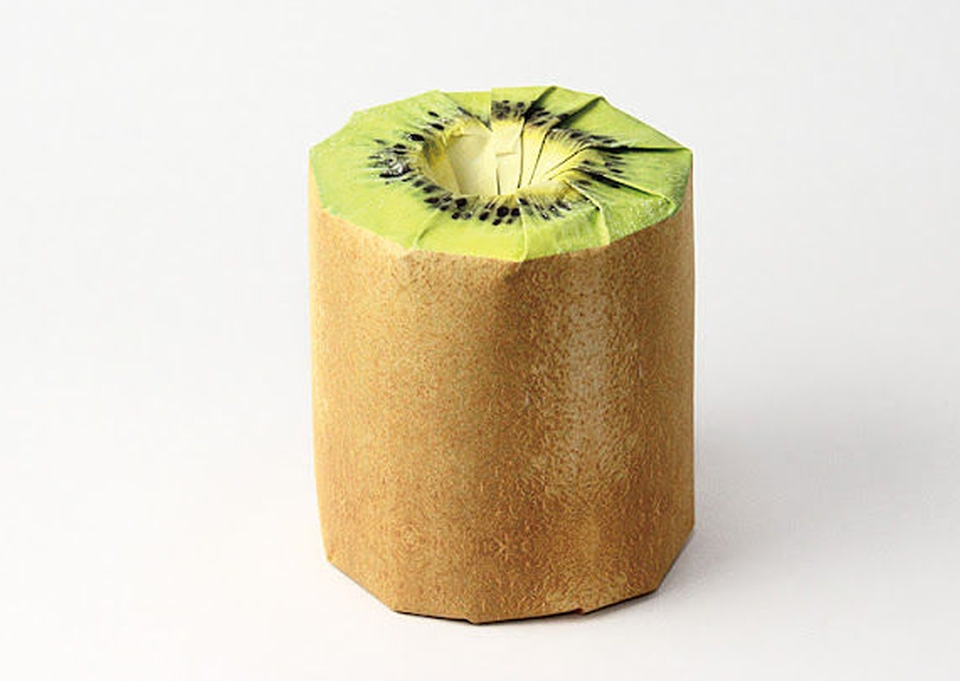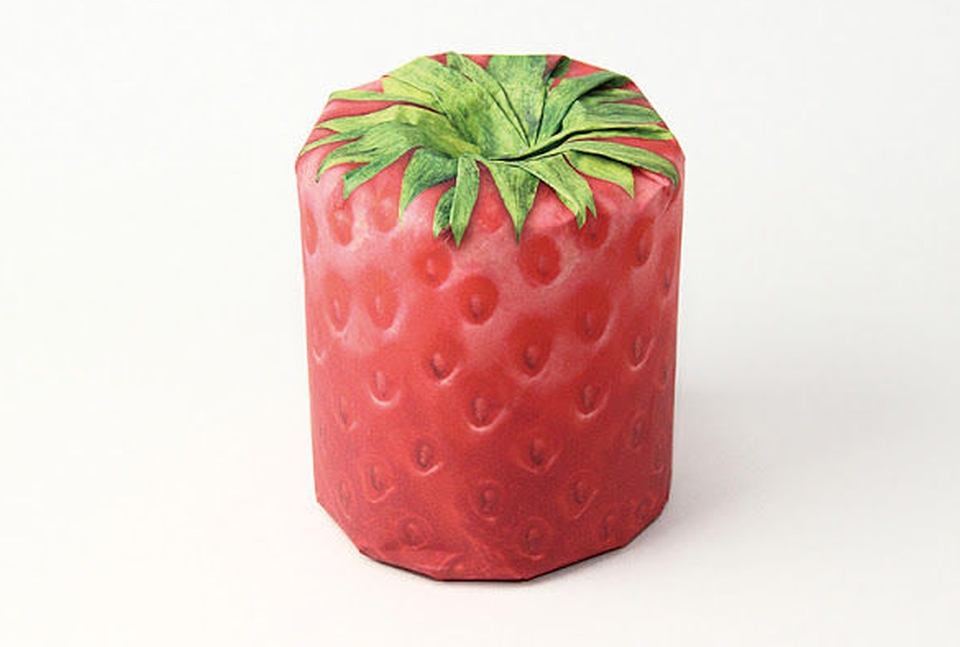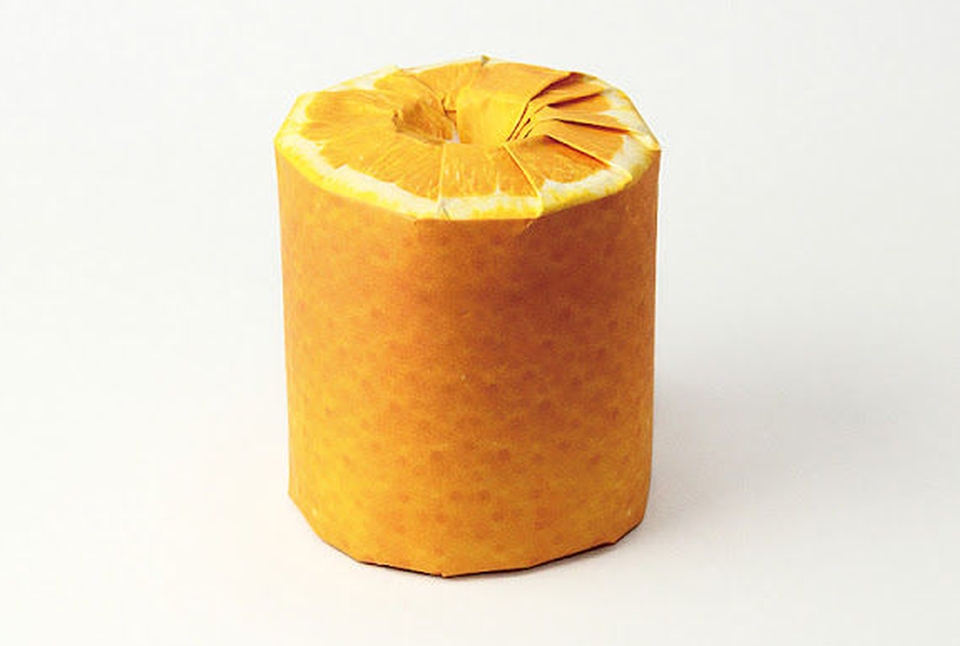 Via: RocketNews24