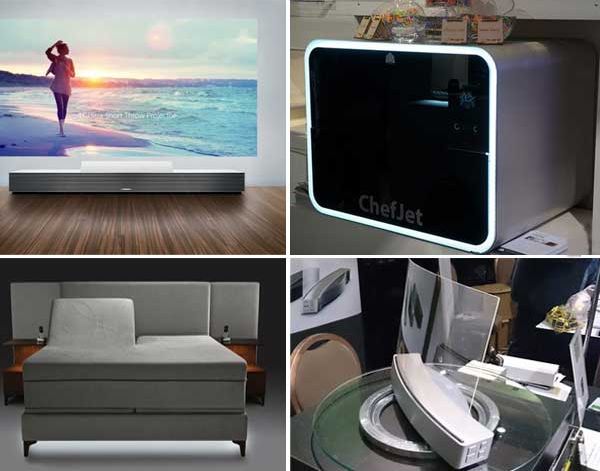 Like always, the Consumer Electronics Show this year saw plethora of consumer gadgets and technologies. But unlike the previous years, this year companies also rolled out a host of connected devices for home. Most of the home tech products revealed at the CES center around one primary goal of making life simpler. In addition to the smartphone connected home appliances there are some home tech innovations which have been created to make life more fun at home. So, let's take a look at top 5 home tech innovations designed to make life at home easier and enjoyable in the time to come.
# Sony's 4K Ultra Short Throw Projector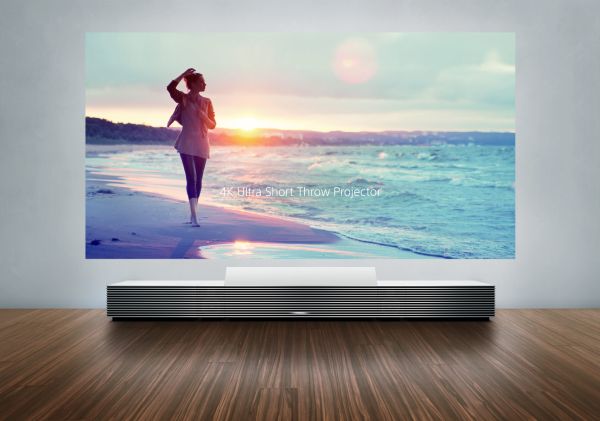 Sony unveiled the 4K Ultra Short Throw Projector at CES. 4K Ultra Short Throw Projector has an elegant, furniture inspired design and as the name itself suggests, it is capable of casting 4K Ultra High-Definition image measuring a maximum of 147-inches. The easy to install projector offers visually immersive experience with images of up to 4096 x 2160 x3 pixels. Featuring a 1.6x power zoom lens which allows a user to resize projection, the 4K Ultra Short Throw Projector is crafted from aluminum and provided with a refined finish to add luxury to your living room.
Price and availability: approximately $30,000 to $40,000. Summary 2104.
# Sleep Number's anti snoring bed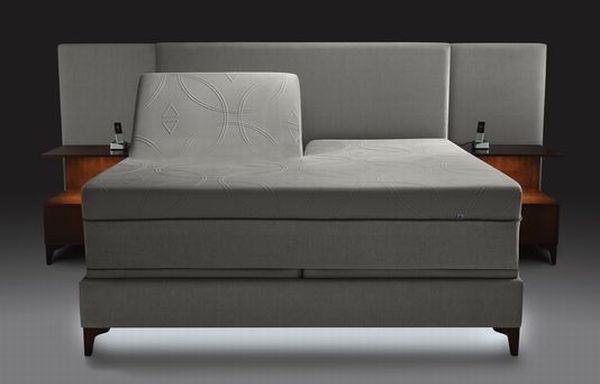 Sleep Number displayed x12 smart bed at CES that can monitor and track a person's sleep patterns. In addition, the x12 allow one partner to adjust, one half of the bed, to stop the other partner from snoring. The smart bed, designed to bring tech into your bedroom, has a dual-mattress make. The bed responds to simple voice commands to let the user turn built-in massage function, anti-snore function or under-bed lighting on/off. x12 smart bed in addition to keeping track of your sleep pattern also monitors your heart rate and breathing rate.
Price and Availability: $7,999. To be available soon.
# ClearView Audio's Clio wireless invisible speaker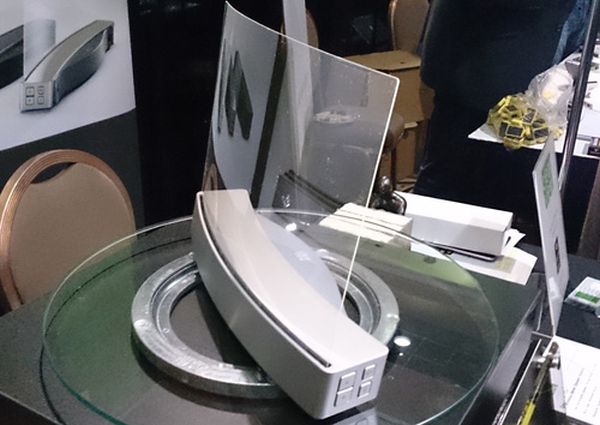 Boston-based company ClearView Audio at CES announced a uniquely designed wireless invisible speaker dubbed Clio. Clio features an ultra-thin, vaguely curved acrylic glass transducer. The unique design allows the speaker to disperse sound in all directions and the nearly invisible 1mm thin acrylic glass sheet merges with the surroundings easily. The Clio Bluetooth invisible speaker comes with patented Edge Motion audio systems, so the speaker doesn't push sound like the traditional cone speaker from behind instead a thin membrane along the side is triggered which results in rich and clear sound.
Price and availability: $350. Available at Clearview Audio's website.
# Samsung 105-inch curved Ultra HD TV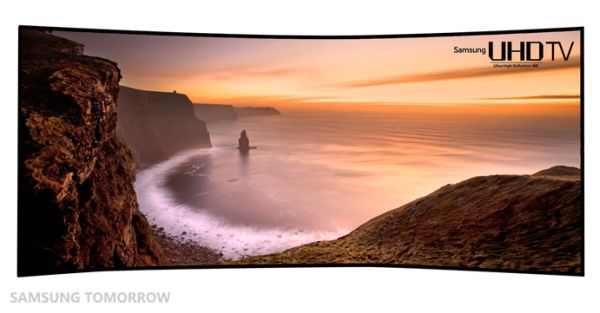 Though, it may seem like a look what we can do project from Samsung, the U9500 105-inch curved ultra HD TV is by far the best thing that you can take home to complete your home entertainment needs. Touting a 21×9 aspect ratio, the TV has a screen resolution of 5120×2160 pixels. Samsung's 105-inch curved UHD TV with an all new proprietary picture quality algorithm promises cinemascopic picture on the curved mega screen. The picture quality algorithm deliver optimized colors and never seen before depth in picture quality. The TV also features 'Quadmatic Picture Engine' which guarantees content in UHD-picture quality.
Price and Availability: Price hasn't been announced. Samsung confirms availability for second half of 2014.
# ChefJet 3D printer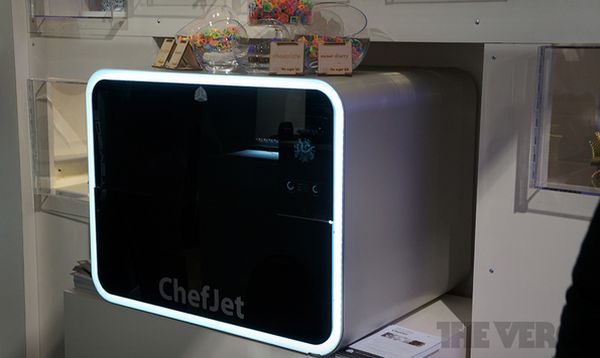 ChefJet 3D printer debuted by 3DSystems and designed by architect and designer Liz Von Hasseln is a 3D printer that can print sugar to make cake toppings, candies and drink accessories etc. ChefJet 3D printer was unveiled in tandem with the ChefJet Pro 3D printer, which is a slightly larger version of the ChefJet. ChefJet and ChefJet Pro 3D printers have been created to print single colored edible objects of sizes 8-x 8-x 6-inches and 10-x 14-x 8-inches respectively. The edible sugary delicacies printed with the ChefJet family comes in full detail and color.
Price and Availability: Actual price and availability not announced yet. Expected cost – ChefJet under $5,000, ChefJetPro under $10,000.