Pizza delivery/carryout chains always serve you sliced pizza. However, those who like to bake their own pizza obviously needs a pizza cutter. But why settle for a dull looking pizza cutter when you could get your hands on Top Spin pizza cutter that resembles a vinyl record turntable.
Created by Rocket Design, this cool turntable-shaped pizza cutter will be a fun addition to your kitchen. It surely cannot be used to play records, but its super fine steel blade in high-gloss finish can help you cut perfect slices of pizza. Moreover, the easy grip design offers better handling without creating any mess on a kitchen countertop.
For someone who finds slicing a pizza even better than eating, this is a perfect device. Well, we are not sure how many people actually feel that way, but we have seen many creatively designed pizza cutters probably made with the same kinds of thoughts.
Available in red and black colors, the turntable pizza cutter can be purchased for €17.49 (approx. US $24.99) from Rocket Design shop and Amazon.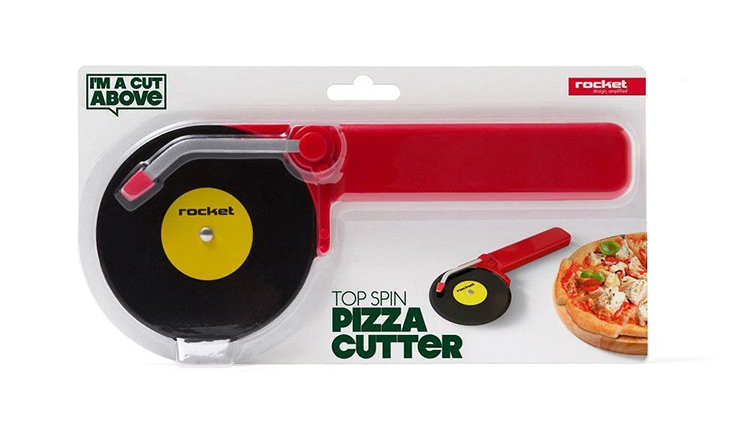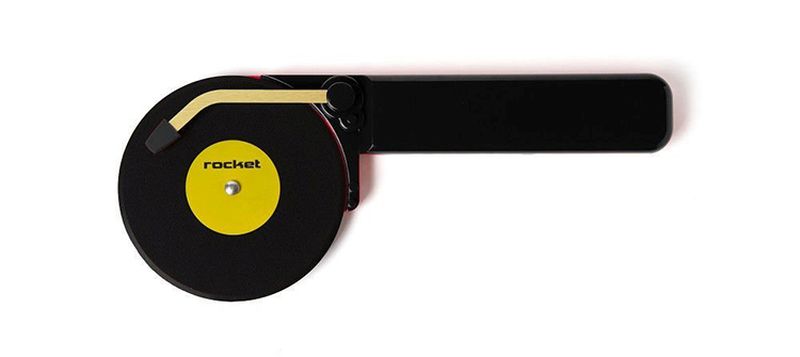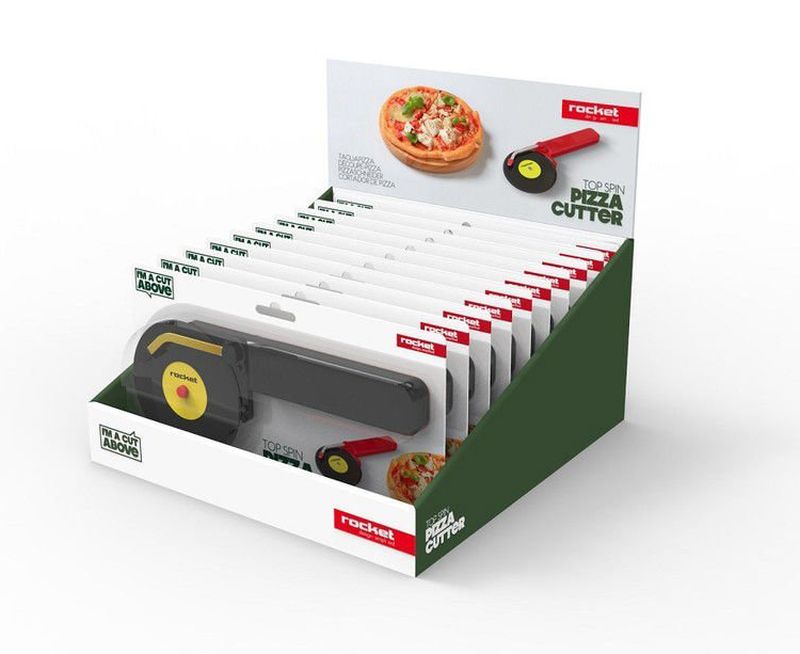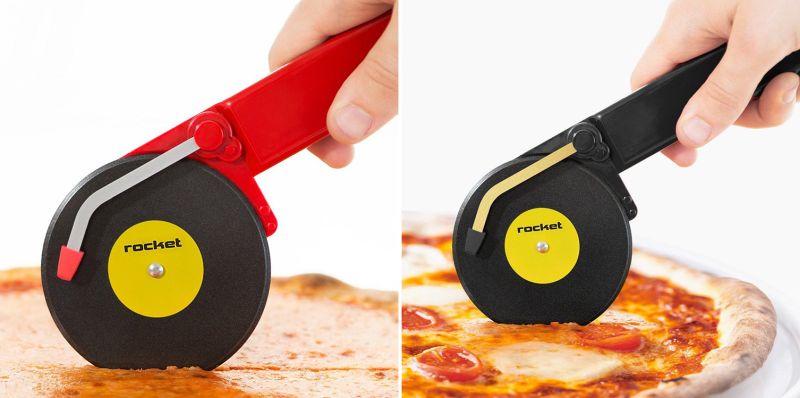 Via: LaughingSquid