Mirrors are not only useful for checking how your hairstyle is doing, but their decorative flair can brighten up your living room, bedroom, hallway or entryway. So if you are looking for one, I am sure Toro will end your hunt right away. Toro is a little round curved wall mirror that can be rotated and released off from its fastening system. With its unique design it can complement any modern or traditional décor.
This round high quality mirror is attached on a metallic surface that has a semi spherical mound on its backside. And the part that is fixed on the wall is round wooden torus with a high intensity magnet installed inside.
Magnet attracts metallic backside of the mirror and the semi spherical mounding seamlessly fits inside the doughnut-shaped wooden ring. Magnetic effect between both elements enable you to rotate Toro in any direction, offering you the ease to have a better glance at yourself.
Significant feature of Toro that makes it a versatile object is that, it can be pulled out from its wooden torus, and used as a hand mirror or carried away to any place in your home.
Designed by Gravina, an object design studio based in Barcelona, Toro with its significant features will be an impeccable functional décor to your home. With its decorative design, it will look amazing in every spot you place it in, and will leave an impression on your guests.
Toro is available in green, yellow and white color with iron and ash wood finishing. However there is no mention of the pricing or availability as of now.
Since Christmas is almost here, Toro will be a perfect gift that you can give to your loved ones.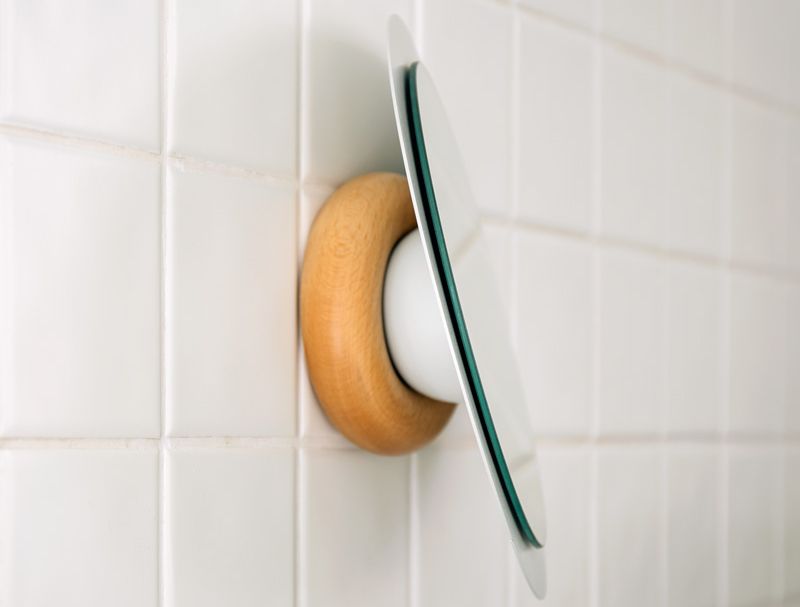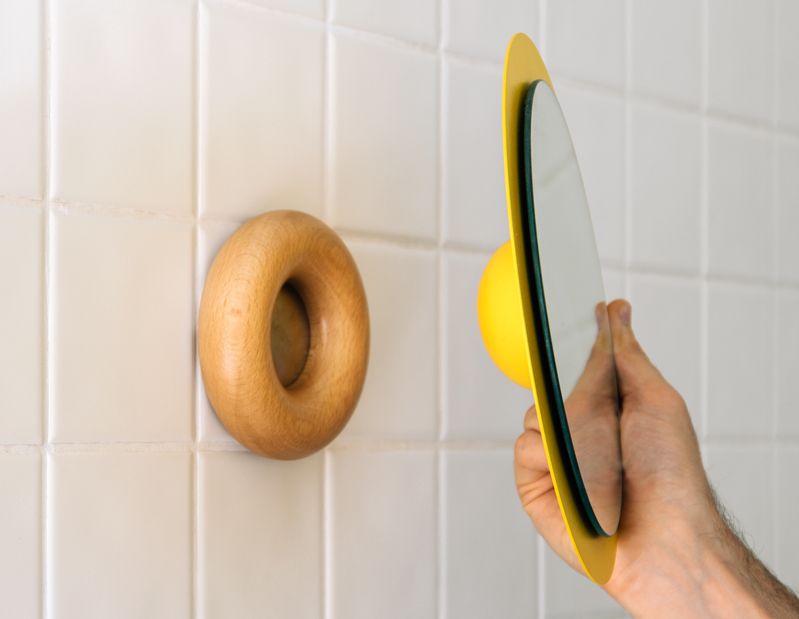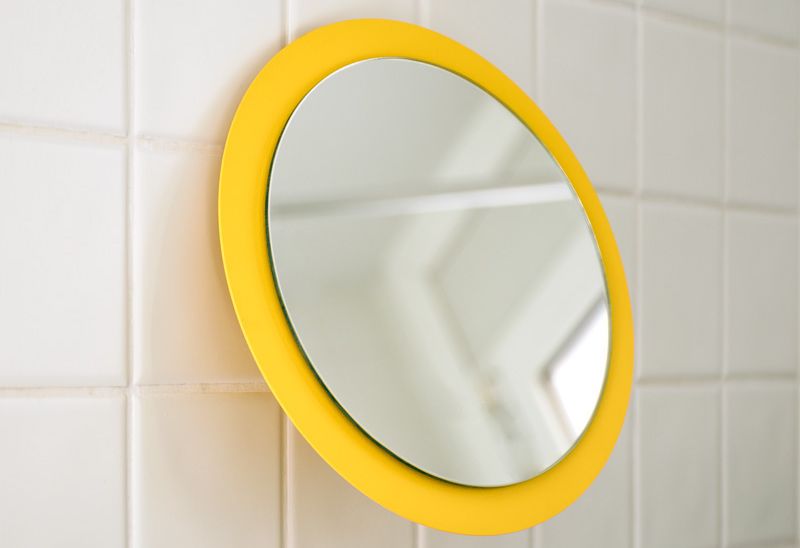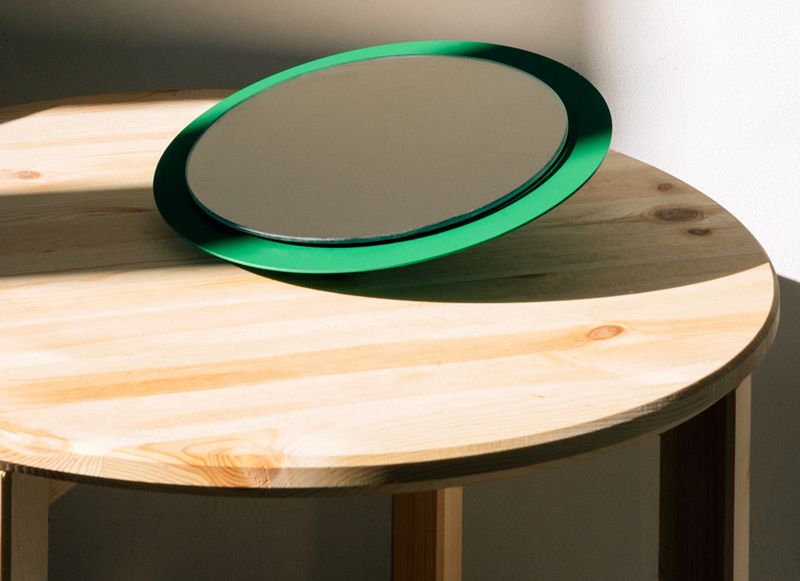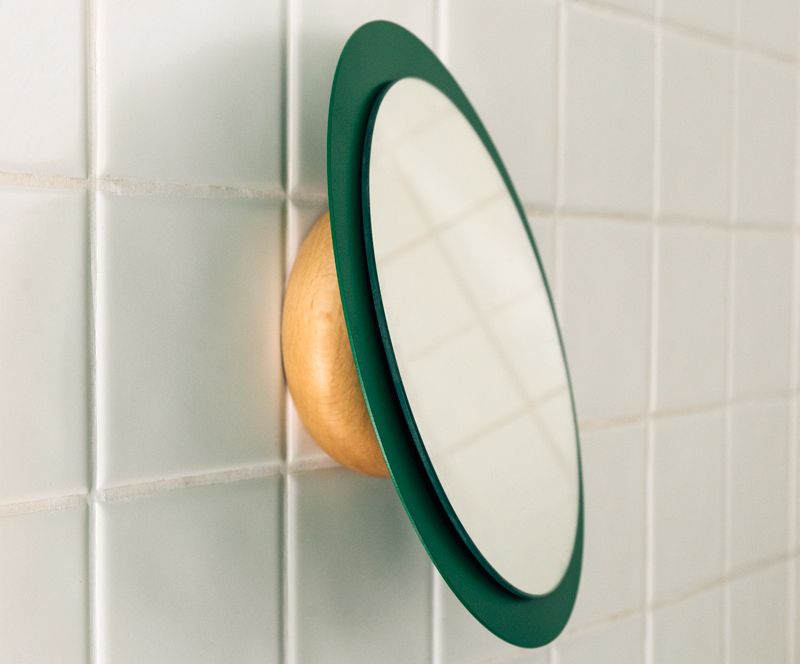 Via: Behance