Totaldac, French manufacturer of DACs, has created its own d150 loudspeakers as the result of 20 years of experimentation for delivering natural sound. These high-resolution, high-efficiency loudspeakers are based on a paper cone full range driver with low-mid frequencies, which are loaded with a large round horn made of 100mm thick wood.
The paper cones are used without whizzers for producing the most natural and realistic sound. The system's base also has high-efficiency paper cone driver. Both bass cabinet and horn are driven by your external amplifier. The major specifications of the loudspeaker include 40Hz-20KHz frequency bandwidth, 15-inch bass driver, 150Hz crossover frequency and 860mm diameter wooden horn made of 100mm thick wood.
The system also comes with an optional subwoofer to reinforce the sub bass from 25Hz to 50Hz. The floor-standing subwoofer uses an AESPEAKER TD18H+ driver with Apollo upgrade. Configurations of these systems are available as: one single subwoofer in mono configuration or two subwoofers in mono or stereo configuration. d150 system will be on show at the HiFi Deluxe Show, which runs alongside High-End Munich in May 2017.
Price:
d150 loudspeaker, a pair, excluding shipping charges, is priced at €38000 (including VAT) in Europe, and €34900 excluding VAT outside Europe. On the other hand, the subwoofer for d150 speaker, excluding shipping costs €6000 (including VAT) in Europe and €5500 (excluding VAT) outside Europe. Find more information on their official website.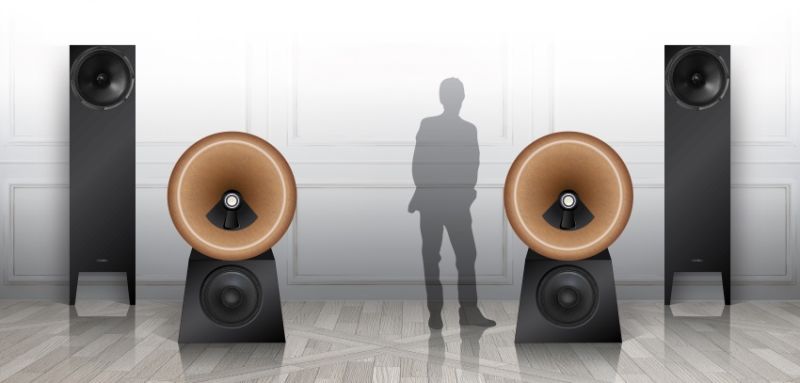 Via: 6Moons