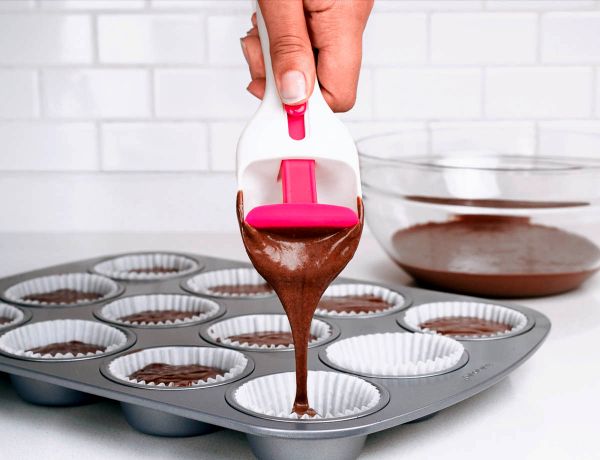 Are you tired of your messy cupcake pans and cleaning a spilled batter all over your kitchen shelf? To solve your problem, Tovolo Cupcake Scoop is launched. It is just like an ice-cream scoop but with a modified plunger attached to it. The scoop perfectly measures the amount of batter required to bake a standard cup of muffin or cupcake. It collects a specific amount of batter and dispenses it into muffin cups without spilling a drop.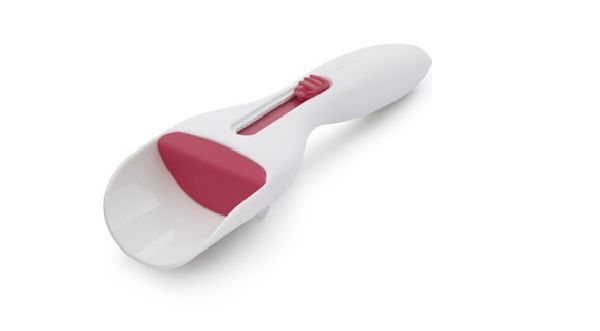 The cupcake scoop is made of BPA free plastic and silicone and measures about 5.25 x 1.25 x 8.5-inches. The plastic scoop is very easy to use, all you have to do is dip the scoop into batter. The scoop itself collects a measured amount of batter and its plunger pushes batter directly into muffin cups or pan with a slight touch of your thumb. Cleaning of this scoop is also quite easy, you can clean it like regular dishes in a dishwasher or hand wash using a scrubber.
You can prepare as many muffins as you want for your family or guests without messing your kitchen. This incredible scoop is here to help you avoid all mess that you used to create while making muffins. You can easily purchase Tolvolo cupcake scoop online for US $8.95.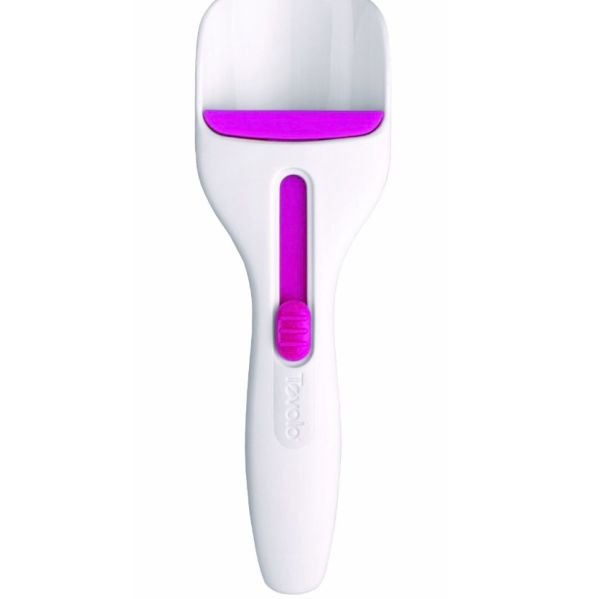 Via: HolyCool