Gone are the days when children grew up playing in rocking horses. But, the new generation can now enjoy with the Star Wars-themed wooden X-wing rocker by New Zealand-based toy maker Steve Coupe from Steves Wooden Toys. Coupe has been making toys for 25 years and now he decided to make a special tribute to Star Wars, meanwhile helping to raise money for local children's hospital.
The X-wing rocker is made out of solid wood and comes with a removable R2-D2 at the back, as co-pilot. This cool rocker would make your kid grow up virtually killing Death Stars, just like in the famous sci-fi flick. It is a perfect toy for the little 'Luke' and 'Leia' in your life. The wooden rocker would definitely make even adults to wish for reliving their childhood once again.
This amazing toy has been gaining immense popularity over the internet, but sadly there is no indication from the maker that he'd make more of these rockers to sell or not, so the only option you've got is to Do-It-Yourself for your kids. For those who are willing to make their own DIY X-wing rocker, Coupe suggests;
The X-wing became very large — and very heavy, so plan to make parts that can be dismantled for better storage and transportation," Coupe said. "With my version — the wings bolt on and so do the rockers.
Have a look at the images given below to know more about its design.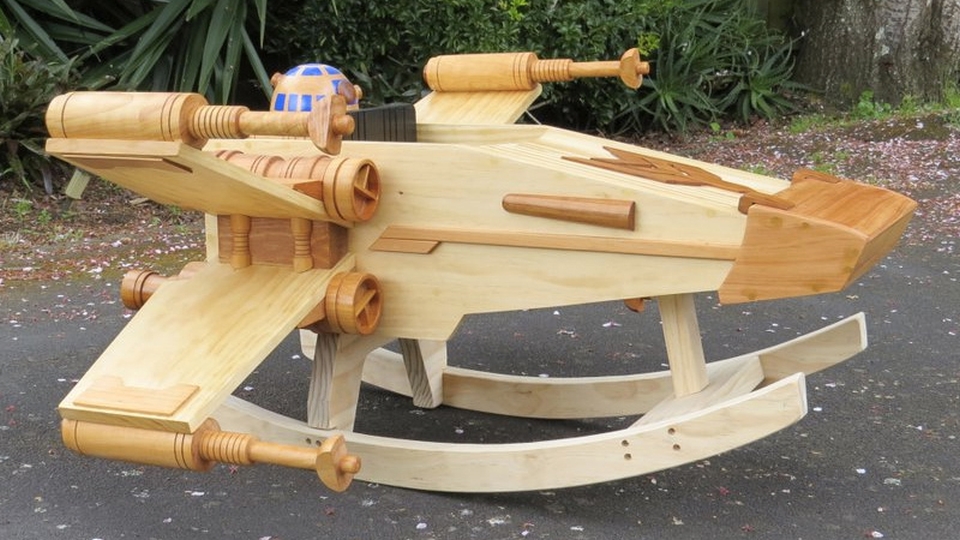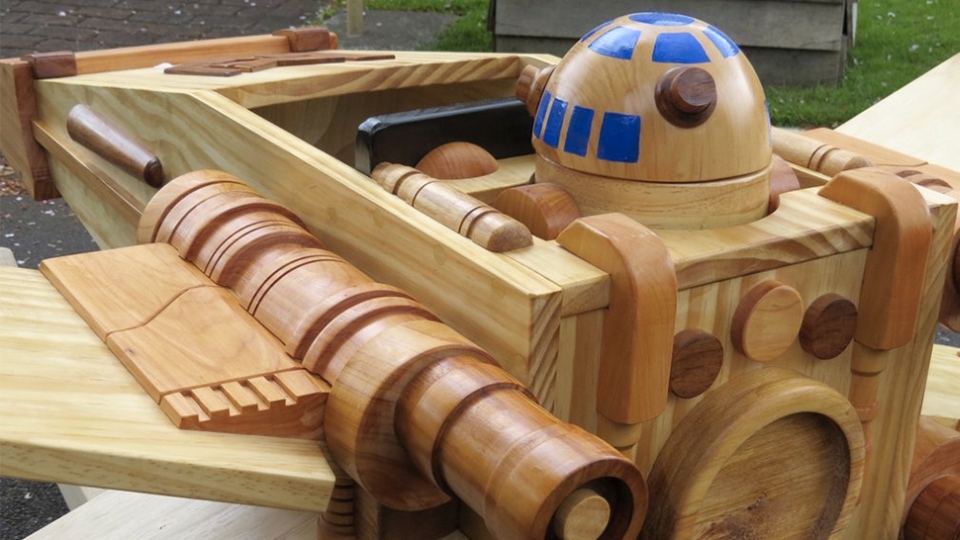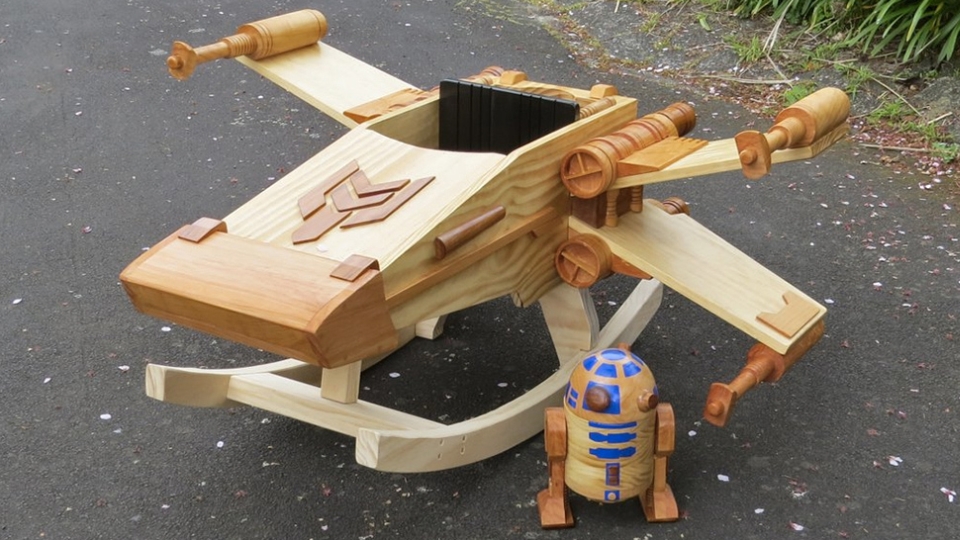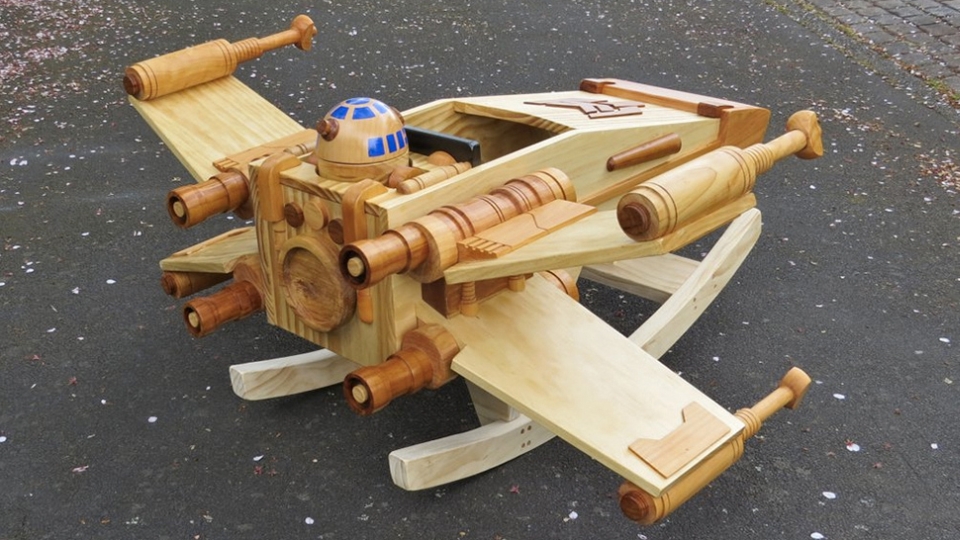 Via: LaughingSquid