As Tokyo is prepares for its 5th International Tokyo Toy Show 2016 at Tokyo Big Sight, Japanese automotive manufacturer Toyoto Motor Corporation is also ready to woo kids by exhibiting its "Camatte Capsule" trailer.
Giving youngsters a chance to create an ideal space on wheels, the Camatte Capsule trailer is envisioned with the aim to gives kids and their parents a chance to interact about cars and trailers. Toyota has been exhibiting different types of Camatte at the Tokyo Toy Show since 2012, and until last years their main focus was on the exterior of the trailers.
But in comparison to last year's vision, this year the company is focusing on customization of interior spaces of the trailer, where kids will get the chance to customize the interiors of trailer as per their personal preference. Equipped with a system that allows children to freely visualize what they want inside, the Camatte Capsule trailer comes with three screens positioned inside the vehicle that will allow kids to imagine the trailer in real.
Blending reality with an interactive mobile application, the app lets kids decorate the interiors of the trailer by choosing color from six color patterns and 24 different pieces of future, appliances and accessories. Measuring 12.5 x 4.9 x 5.96 ft, customization is a latest trend that will last for long. But bringing kids in the customization process will give many companies an upper hand in designing trailers that are apt and ideal for both parents and kids.
Open to buyers from June 9 to June 12, this is the latest concept by Toyota for kids that will let their imaginations run wild and will also bring them on same page with their parents in relation to cars and trailers.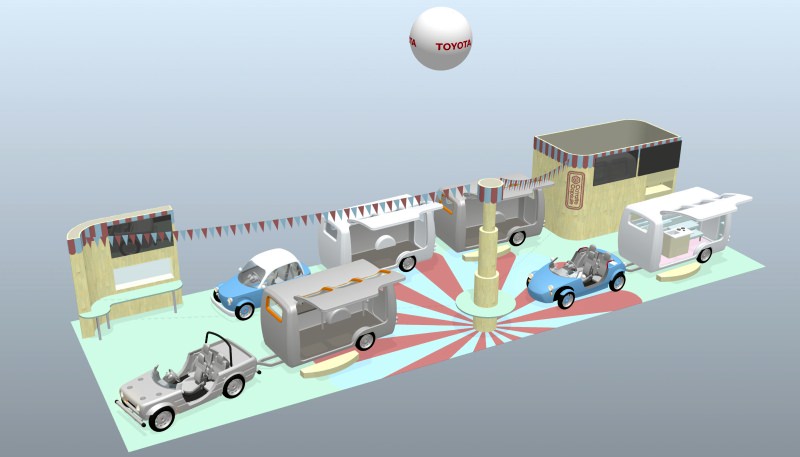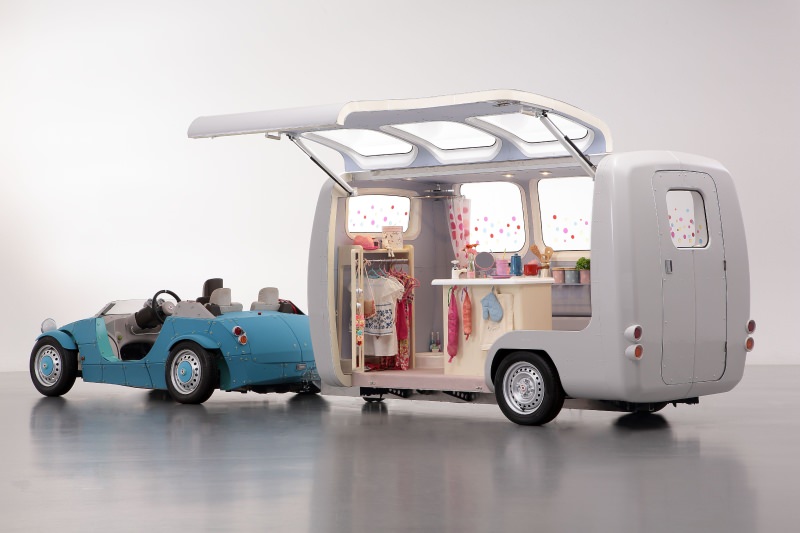 Via: Gizmag