Every year when winter season kicks-off, some creative and loving parents start building unique ice sculptures for their kids. The massive ice castle made by a Alberta dad with the help of his kids and the beautiful ice slide made by Utah dad are awe-inspiring examples for parents wanting to make unique winter playground for their kids. If not, then take a look at the colorful ice slide trail built by a Tracadie dad for his kids and the entire neighborhood children. Just after the Christmas Eve when there was enough snow in their front yard, Dino Albert, his wife and their three children started the construction. They worked for around 60 hours to complete the homemade ice sled trail.
This snaking ice slide is colored red and blue for an inviting look. To keep the hues fresh for the entire winters, they mixed blue or red bingo dabber with hot water and then sprayed over the luge run. After it freezes down, they repeat the method for two or three times, and finally, the ice slide is ready for use. All the ice sculpting work complete with banked turns has been done with hands, although a snow blower and leaf blower are used as well.
The bi-colored ice stairs make way to the top of luge run. At the start, it feels scary, but after realizing the pleasure in sliding over the snow, the neighborhood children enjoyed it well. This ultimate ice slide is visible from the road, so every passerby stares it fascinatingly. Unfortunately, the ice sled was damaged by an ice storm, and now it is covered with two-inch of snow, but we could expect that Albert will repair it again.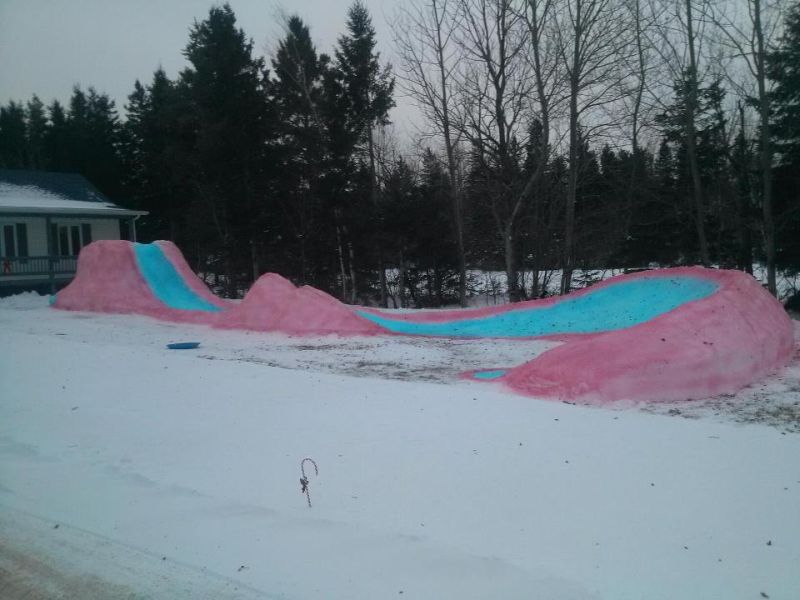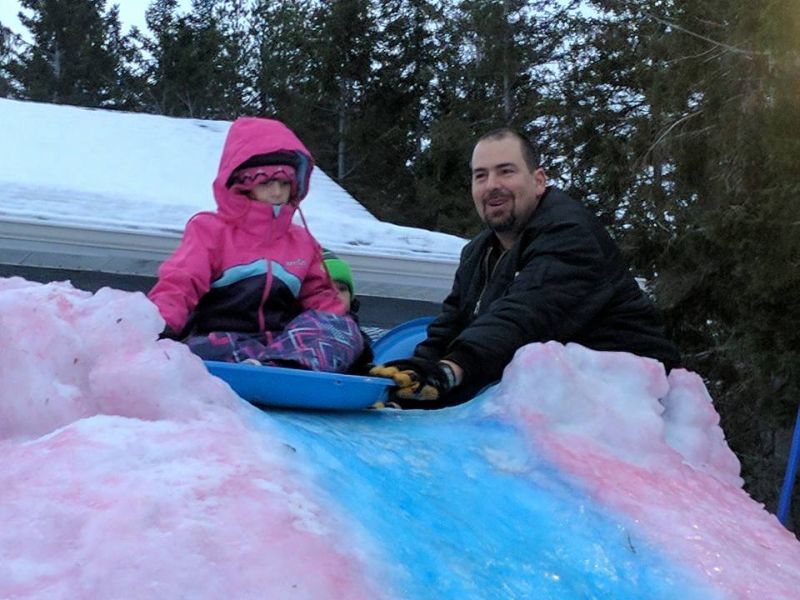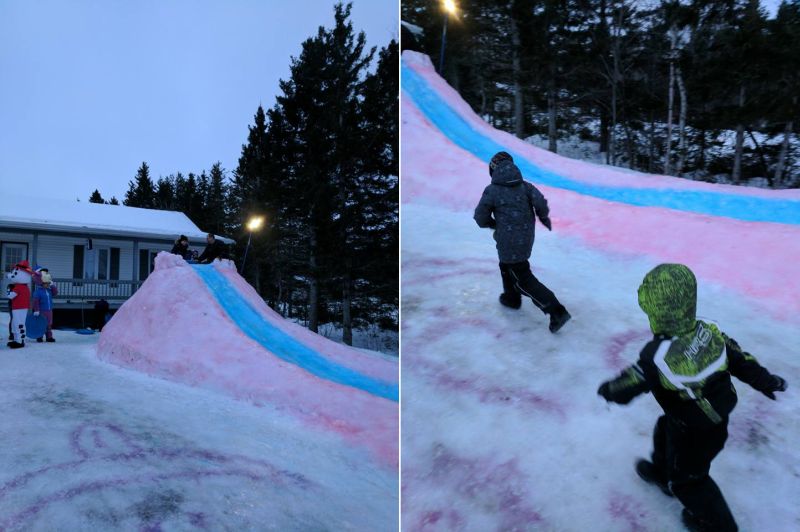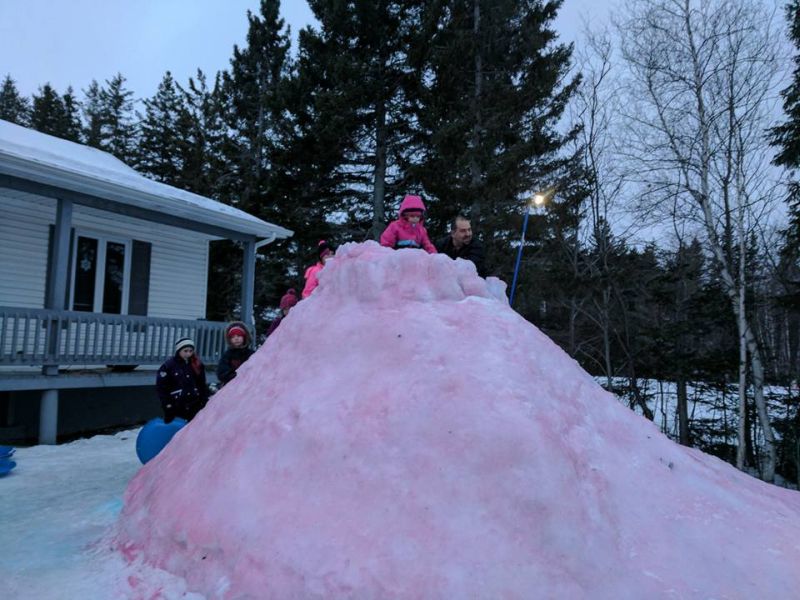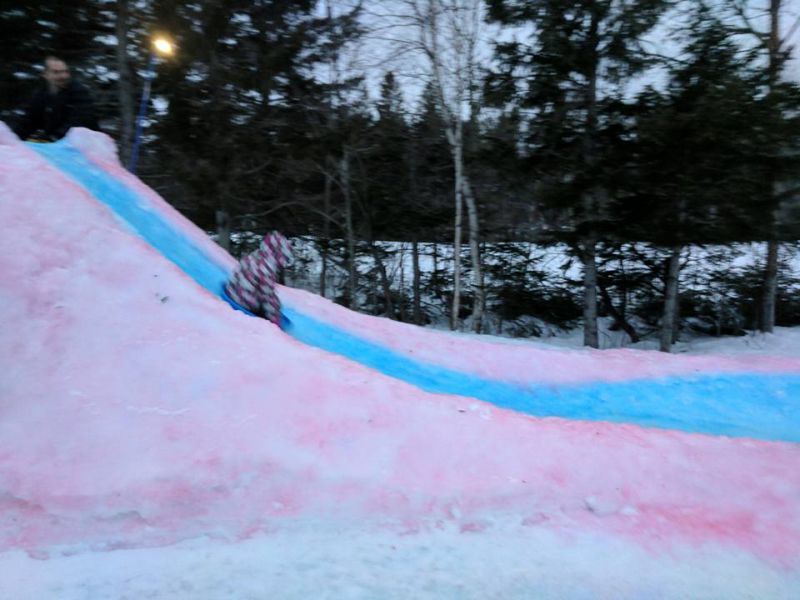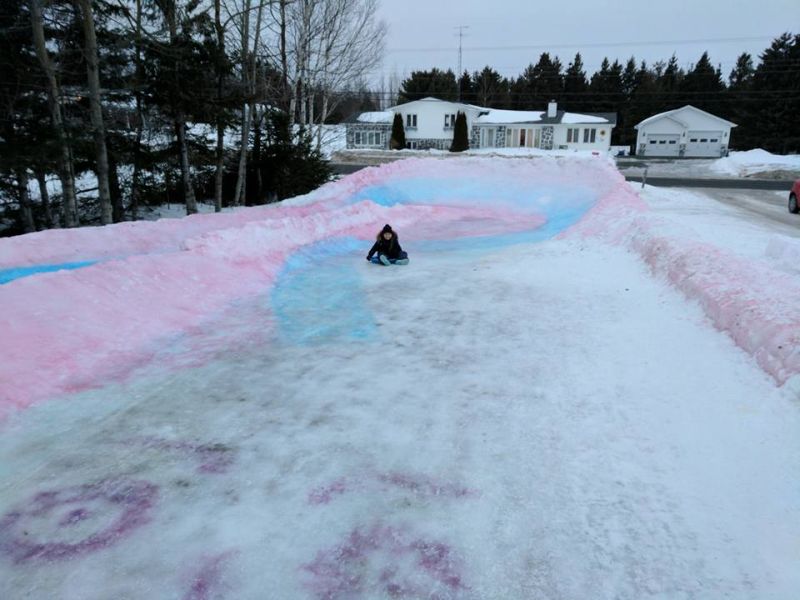 Via: CottageLife