Designed by DC Building, this beautiful custom barn with living quarters is situated in Newnan, Georgia. Sustaining the feel and appearance of traditional barn, the appealing building structure boasts rustic finishes with wooden layout. The breathtaking architecture design is nestled in a forest to reinforce the cozy barn feel of the rustic residence.
This beautiful barn home is finished with cedar board and batten siding on the upper half, and 2 x 6-inches groove on the bottom half. It consists of a full loft living quarters with two 60-feet shed dormers: one with two Nantucket walk-out shed dormers and the other one has three walk-out shed dormers. Main level of the house consists of two stalls, a garage, a wash bay and a tack room.
In addition to all the aforementioned amenities, a custom stainless steel processing room is also included, along with a commercial kitchen to support the inhabitant's hunting hobby. Furthermore, two full-length shed roofs; one being fully enclosed for additional living space to form a spacious and comforting living space.
To maintain a conventional barn house appearance, a huge stone chimney is built into the house for serving as a fireplace in the living quarters. It also doubles as an outdoor fireplace on the main level, creating an outdoor living area, which even includes an outdoor kitchen for enjoying BBQ parties.
Loft living quarters consist of a master suite, additional bedroom, bathroom, and laundry room. All the rooms are fully-finished with custom timber framed ceiling. Another highlight, of the wooden house is its powder-coated door frames that are traditional looking and durable at the same time. The stunning barn home is perfect to be a family home or just a relaxing vacation home.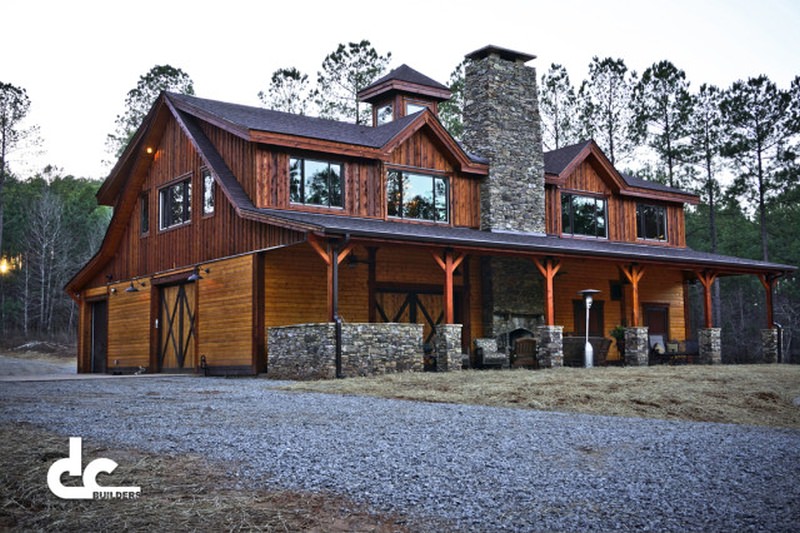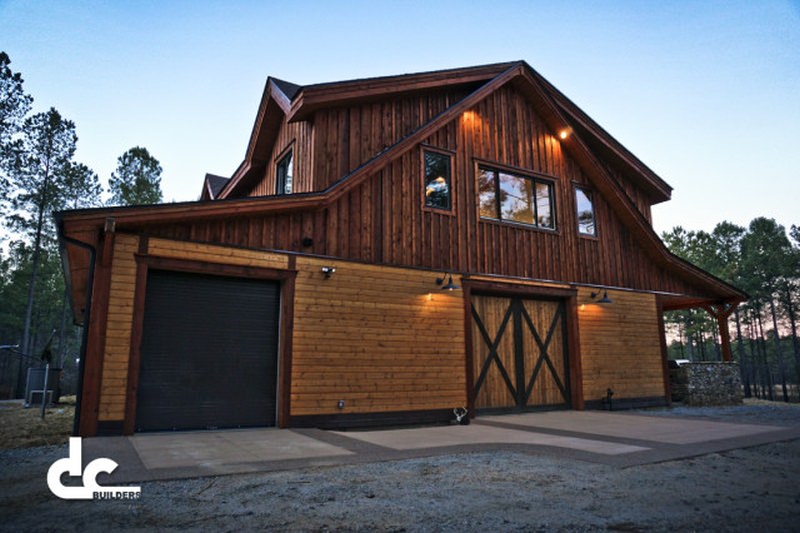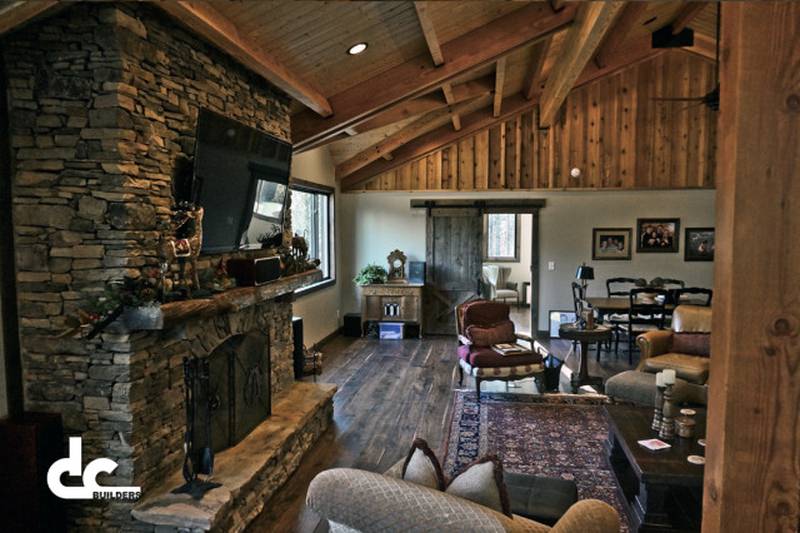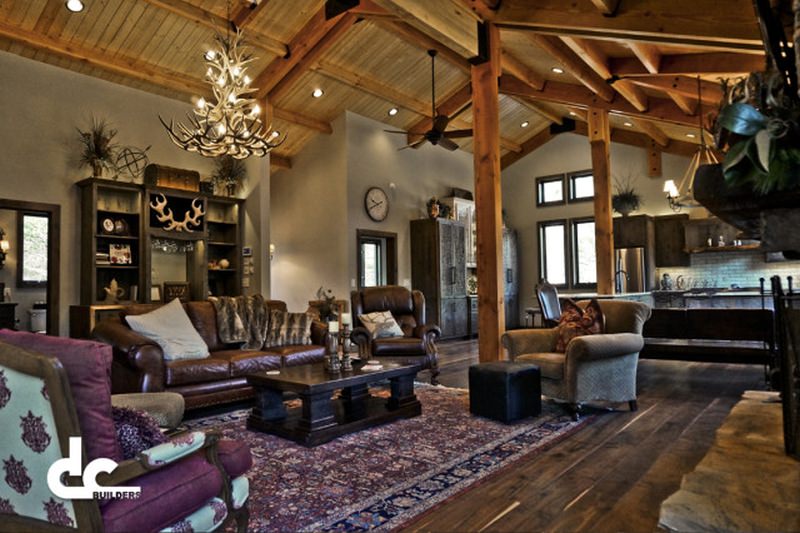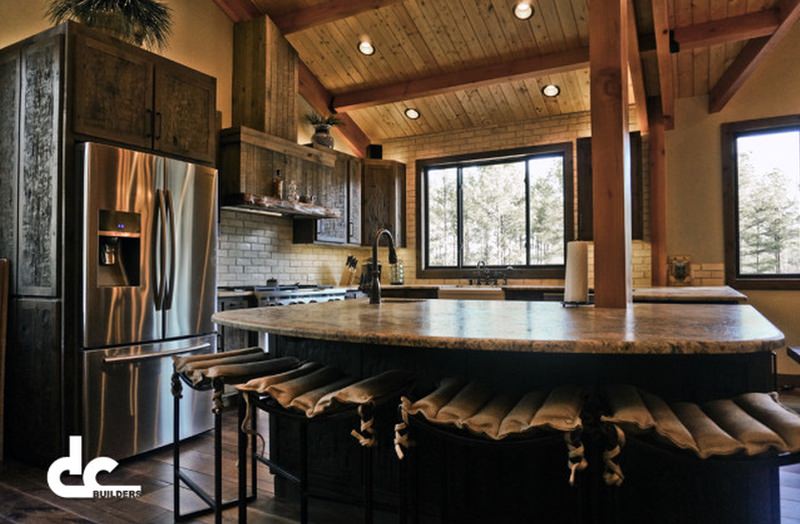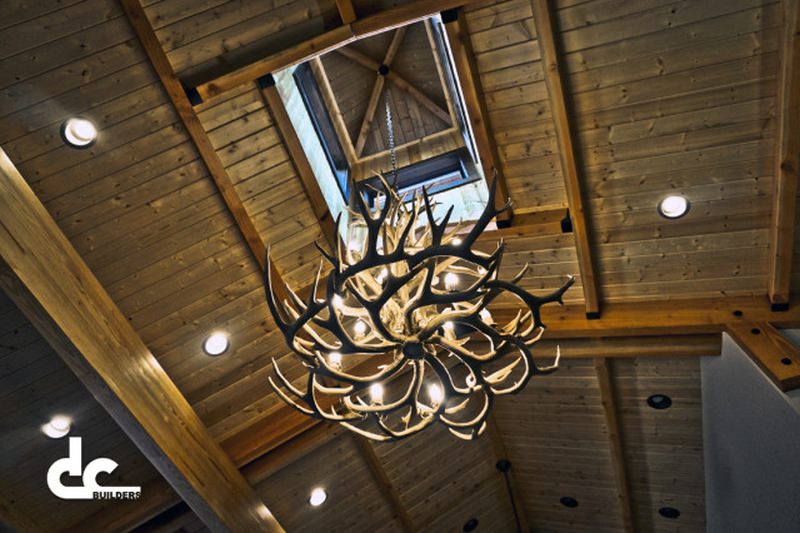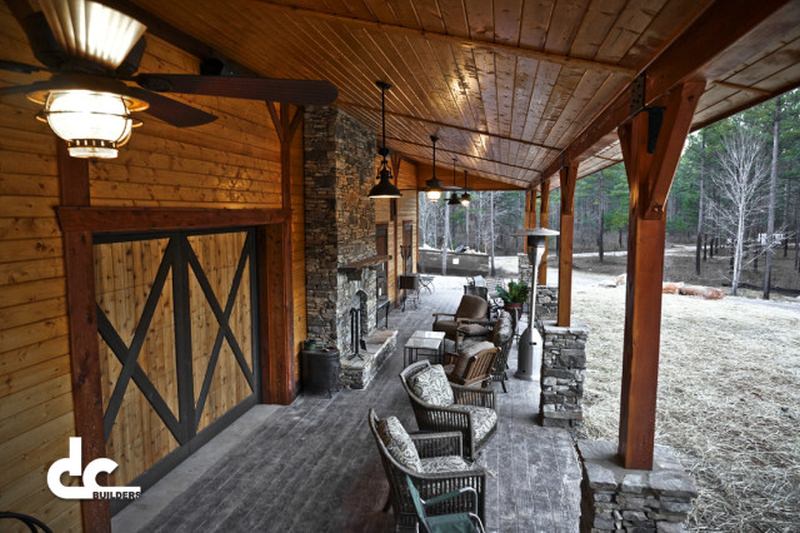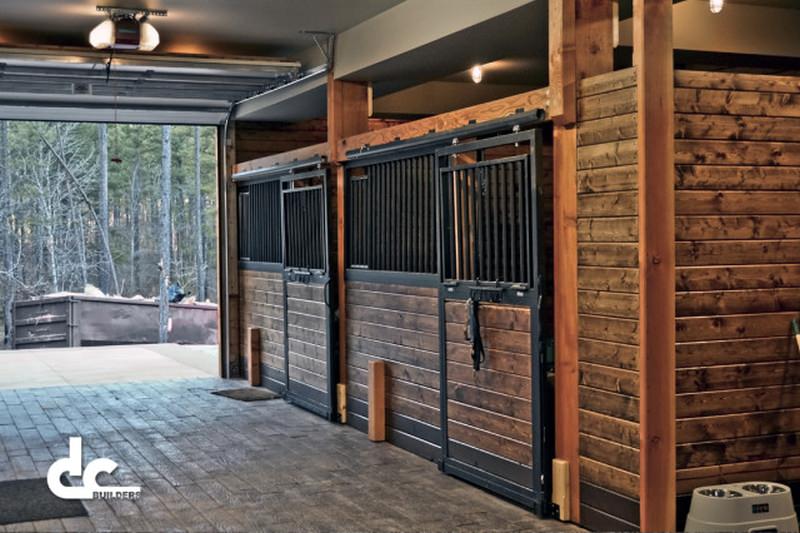 Source: DCBuilding