Living in a small space is not a hardship only if you know how to make the available space count. In order to maximize a tiny living space in the historical heart of Bordeaux, France, architect Elodie Gaschard of Atelier Miel teamed up with Michaël Martins Alfonso. Together brilliant architects have customized this tiny 484-square-feet apartment with clever transformer-style storage solutions that are arranged systematically into walls of the house.
The apartment is laid out over two stories with the living room and kitchen on the first floor. On entering inside, one comes across a wall with customized shelving units that integrate storage drawers on the bottom. Even a dining and a work table lay hidden within the wall cabinets and can be pulled out whenever needed.
A puzzle-like staircase made up of cabinets and open shelving units is built into one corner. This staircase leads up to the bedroom while hiding a closet, and a shoe storage underneath. Moreover, the open niches offer ample space to display decorative objects.
There is another shelving unit that visually overlaps a reading nook, which doubles as a dedicated desk in one corner of the space. This work desk can be customized with black foam cushions, or completely removed to reveal the work surface. What a clever way to use an otherwise awkward space!
Upstairs, the bedroom space also has a full-height cabinetry, and the bathroom has similar floating storage volumes under the modern sink. This micro-apartment shows how small spaces can be made to feel more spacious and livable that one cannot imagine at first sight.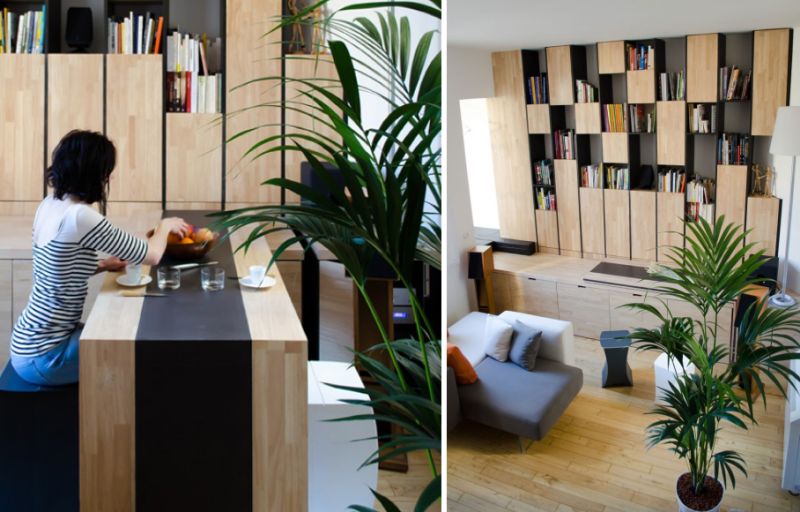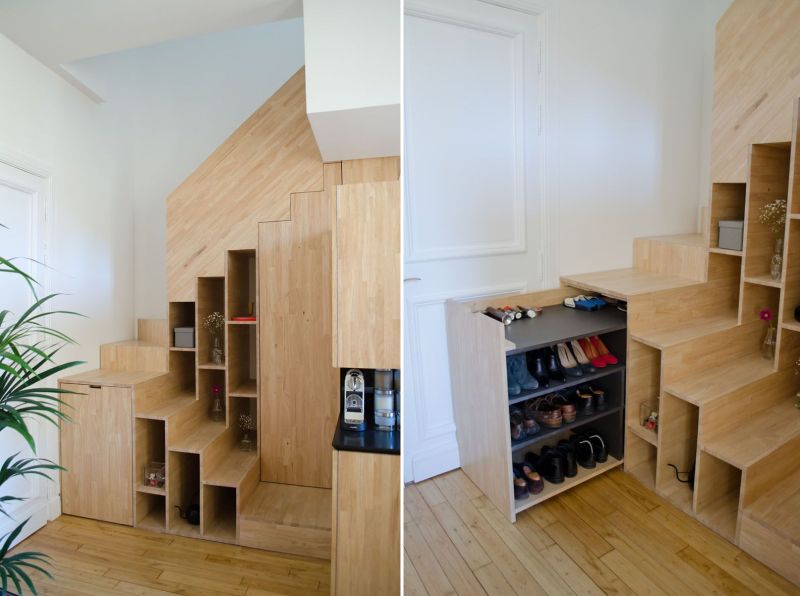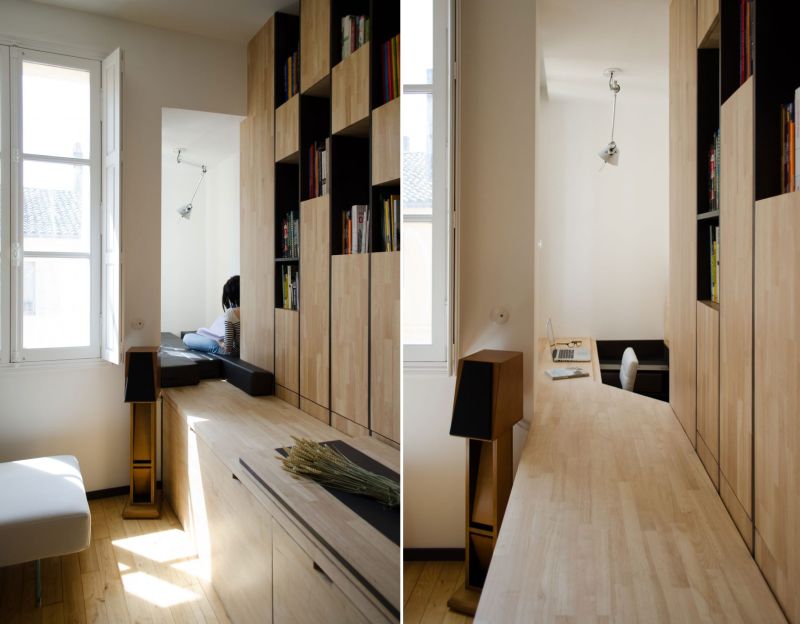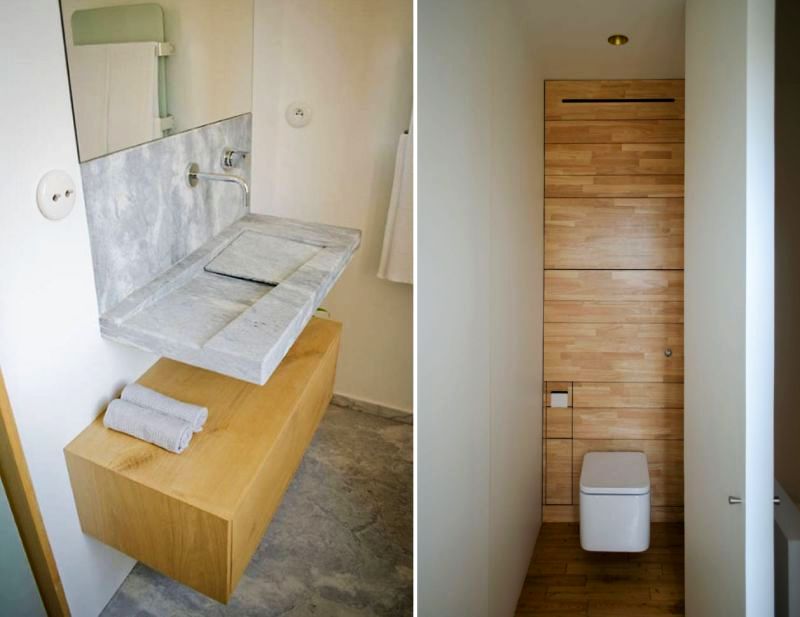 Via: Dornob