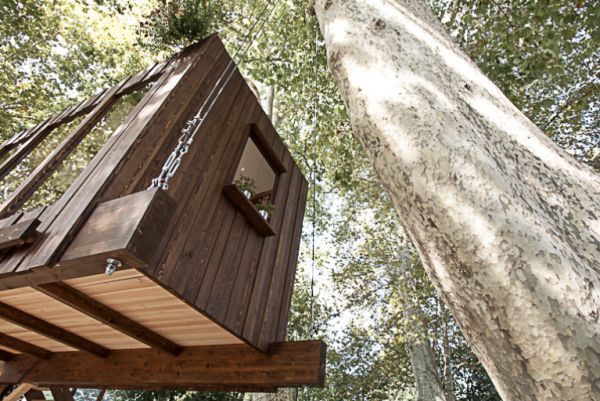 Greenness and naturalism go hand in hand, as aptly proven by Italian architectural company Sullalbero in their conception of the 'Tree House'. Exhibiting a 14 sq m modular space, the enclosed area is constructed from a variety of natural wood varieties. This encompasses the laminated walls made from fir planks, while the floor is crafted from larch.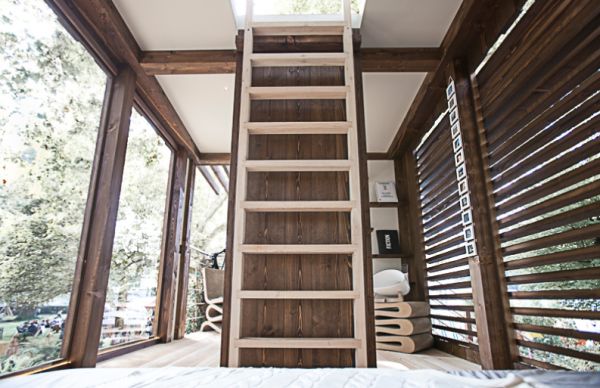 The green quotient is also expanded on other arenas of the conception with application of various features. This include the FSC certified paints used on the external facades, along with the incorporation of a specialized outer wall solar shading (that comes with plants and creepers).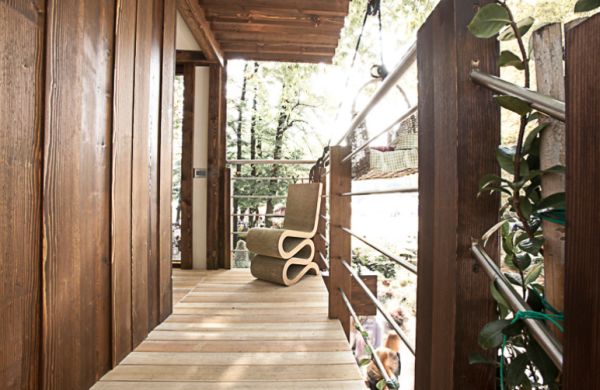 Now, this whole scope of eco architecture is not just cosmetic, but also serve some practical purposes. For example, the hollow wooden framework of the Tree House integrates a second skin that improves upon the degree of thermal insulation. The energy efficiency criteria is further complemented by the electronic applications in the interior space. These entail low power consuming yet high output LED systems. The lighting mechanism along with its color rendering is in turn remotely controllable via a home automation technology. And if you thought all of these are high-tech attributes, the Tree house finally features a passive amplifier for various devices like iPhone.