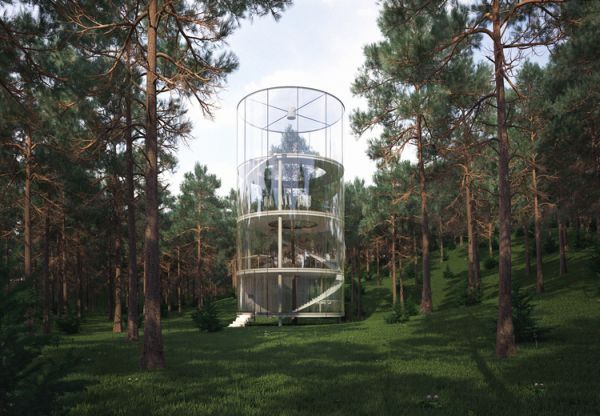 Transparent facades seem to the trademark of A.Masow Studio. Previously, we encountered their glass sheltered ImagineHouse; and now, we have come across another gorgeously contrived diaphanous structure. Exhibiting a uniquely cylindrical form, the design is envisaged as a spiritual retreat inside the forested setting of the nearby mountains from Almaty, Kazakhstan. The project named as the 'Tree in the House' reminds us of those glorious Tolkein-esque scenes emerging from the Lord of the Rings. In fact, the design focus of the four story structure revolves around a tree, with a winding staircase providing various access points at different levels. This interesting pattern of verticality allows the 'touch' with nature from both inside and outside of the sheltered retreat.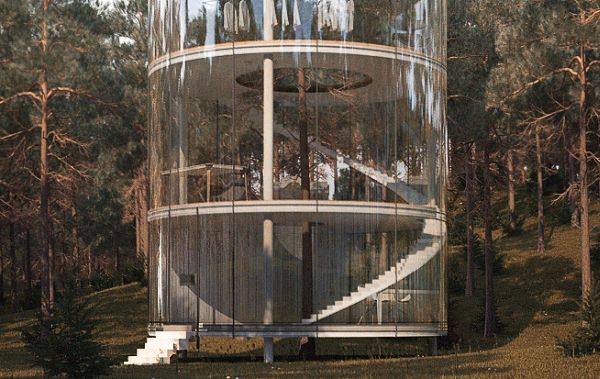 According to the architects, their main design aim of the Tree in the House was to showcase the possibility of an industrial structure nestled in the midst of imposing fir trees. So, in essence, the contemporary structure doesn't infringe upon the bucolic setting of the forest, but still manages to retain its modernistic identity. In this regard, the design eschews various spatial as well as structure modifications to uphold its unobtrusive credentials. And, thus the end result is an unconventional shelter that gives you a healthy alternative to living in some pollution prone city.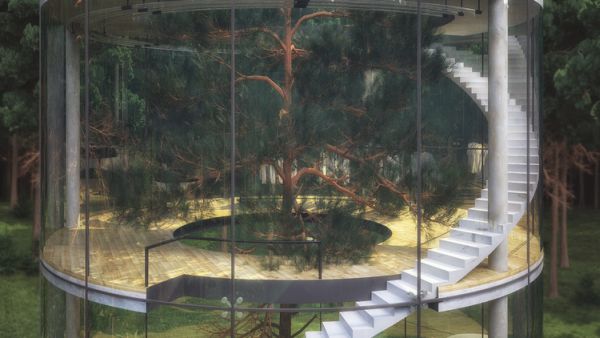 Of course,  Tree in the House is still in its conceptual stage, with various factors of practicality in their development stage. However, the notion of a building that acts as a shelter and yet doesn't demarcate upon the visual boundaries is surely novel in itself.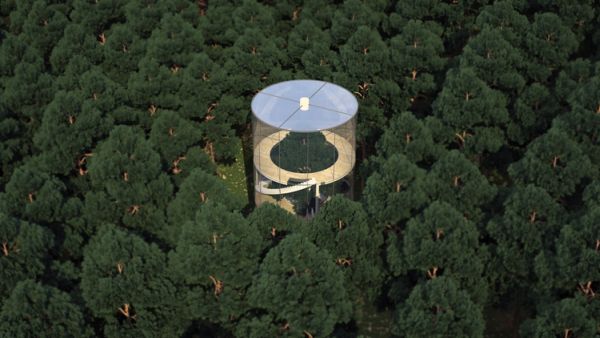 Via: A.Masow