Treehouses are tiny fairytale lookalike dwellings that are usually built in the branches of a tree, but there are also some cool residences standing on stilts that look like a treehouse. These treehouse-styled house designs are efficient in terms of design and space. You can roll over to the Dursley treehouse by Millar + Howard Workshop to see their space-saving functionality. To be doubly sure, take a look at Brisbane based architecture and design studio Phorm's Taringa treehouse which is actually a backyard extension built on 25-square-meters wooded area alongside a 90s cottage in Brisbane, Australia. This metal and wooden garden room features triangular design to make most out of the available space without disturbing the surrounding environment.
It sits at the same elevation of the original house and designers have used a variety of materials and details in different levels and sides. The western side is clad in metal to manage the radiant afternoon sun, the southern face has a large glass window to view the neighboring forest and the Hypotenuse cut at the entrance makes space for a covered deck and brings in the shadow play of a large deciduous tree. To the start of the backyard extension, there is a living room with an indoor climbing wall which makes interiors more interesting for owners. Once inside, the entire space is clad in wood.
Taringa treehouse is intended to be both integrated and independent to the main house. It looks more like a towering A-frame cottage with high ceilings and lots of glass windows. No matter what's the size of your yard, if you're looking for innovative backyard living space ideas, then take some inspiration from the design to increase value and looks of your home.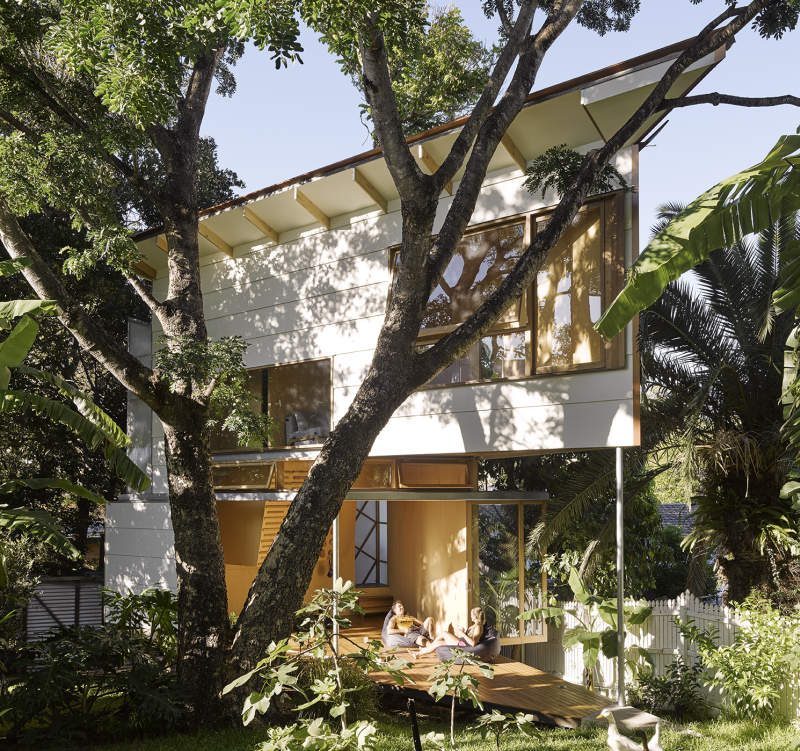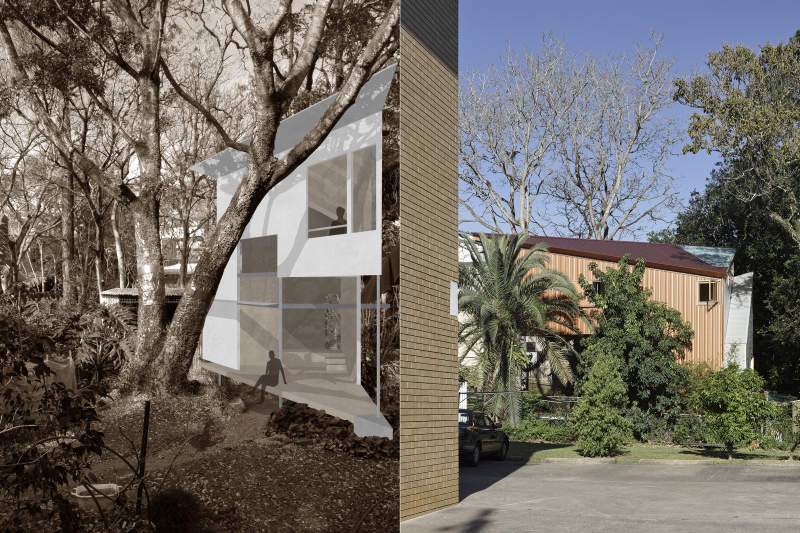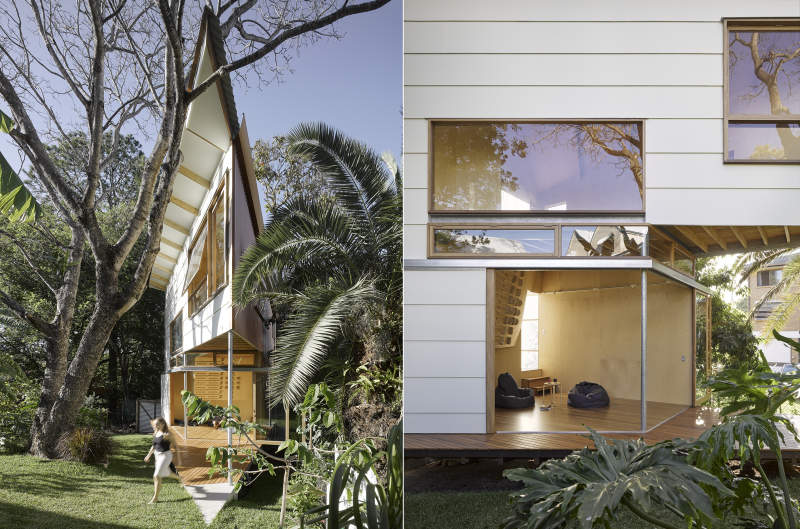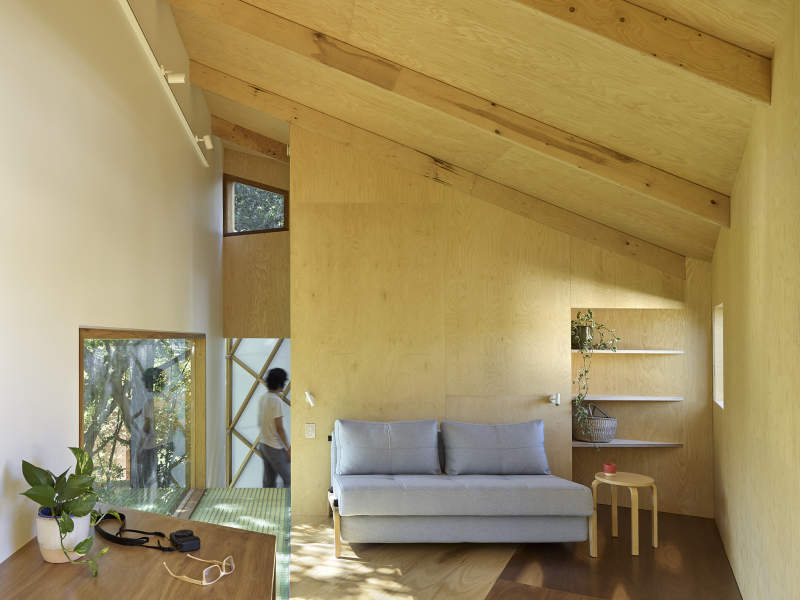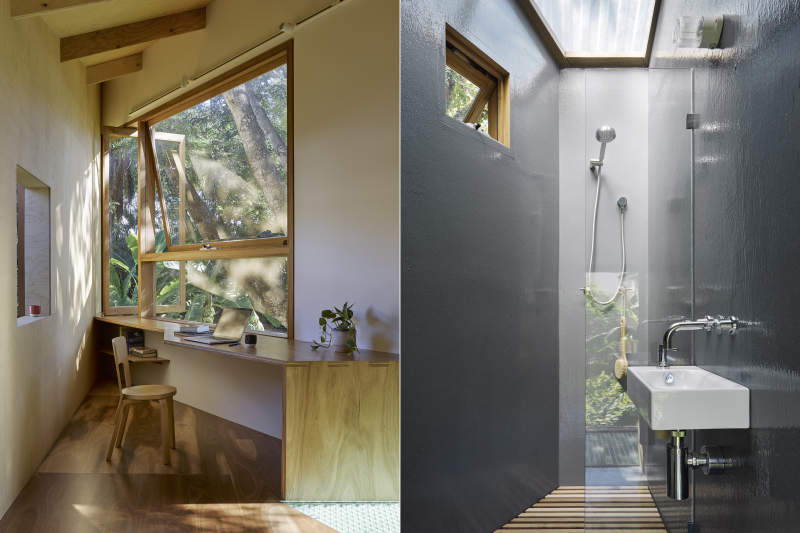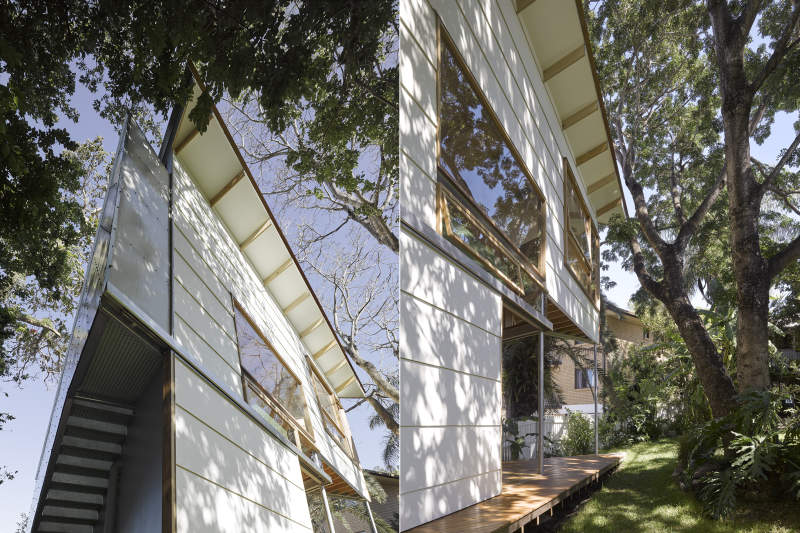 Via: Dezeen