Nothing is more exciting than living in a luxury treehouse constructed in a dense mountain forest with your soulmate. If you are a couple, who want to spend some alone time in an extraordinary treehouse surrounded by wilderness, then check-into the Treehouse M built on the QiYunshan Mountain, China. Honestly, the memories as a couple you'll treasure staying in this treehouse will be unforgettable.
This stunning treehouse is designed by LanD Studio, to provide couples an intimate and cozy space. While designing the structure, designers – Yang Yue, Fang Fei, and Wang Shuguang paid special attention to provide guests with a certain level of privacy. This is why they decided to build their property away from the city, in a peaceful environment.
The structure of treehouse is carefully constructed high amid the treetops, on a slope of Mount Qiyun. The constructive elements they used to build the structure are only made of timber wood and steel. For building the exteriors of the treehouse, they used beautiful traditional Chinese designs with a contemporary interpretation. The inverted roof structure forming a gentle M looks stunning when you see the treehouse from a fair distance.
Starting from the ground, the structure is placed on thick timber pedestals. While entering the house, you will see wooden walkways that will lead you to the entrance. On the one side of the house, you will find an attractive, 30 square meters balcony featuring a bathtub concealed by a wooden structure. The treehouse's 40 square meters interior features a luxury living room, bedroom, bathroom and a small dining corner, which is enough space for couples to enjoy.
Anyone who check-in the treehouse is instantly transported to the serene and splendid scenery of Qiyum Mountain. The lure of picturesque views and musical sounds of the forest create a romantic environment for the benefit of couples.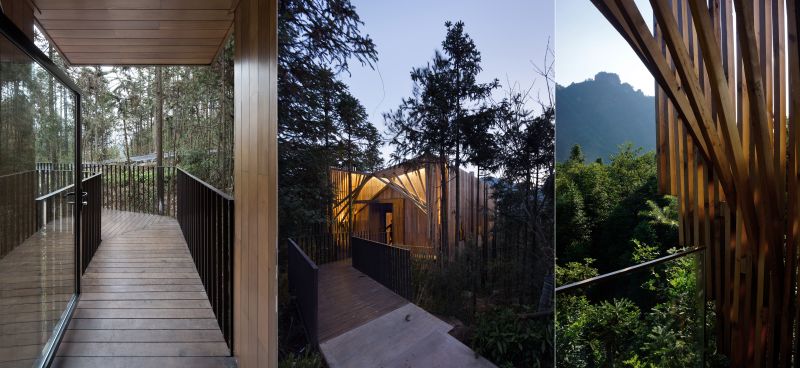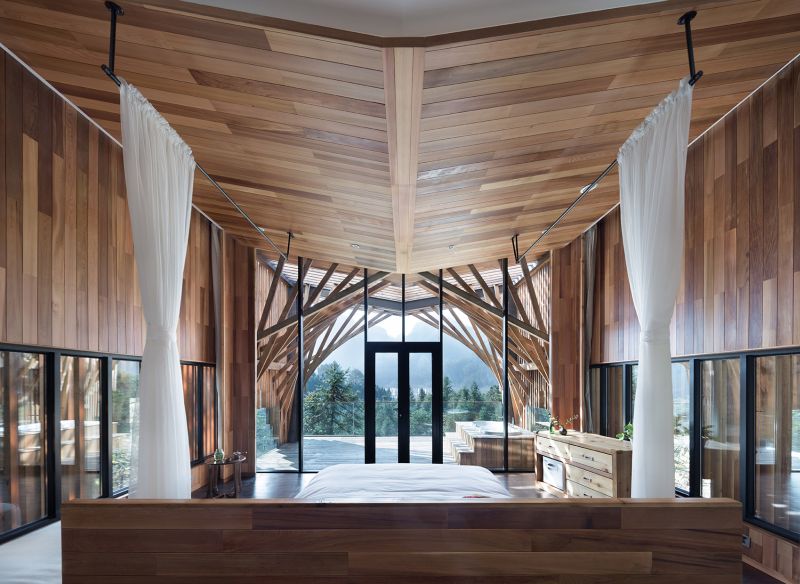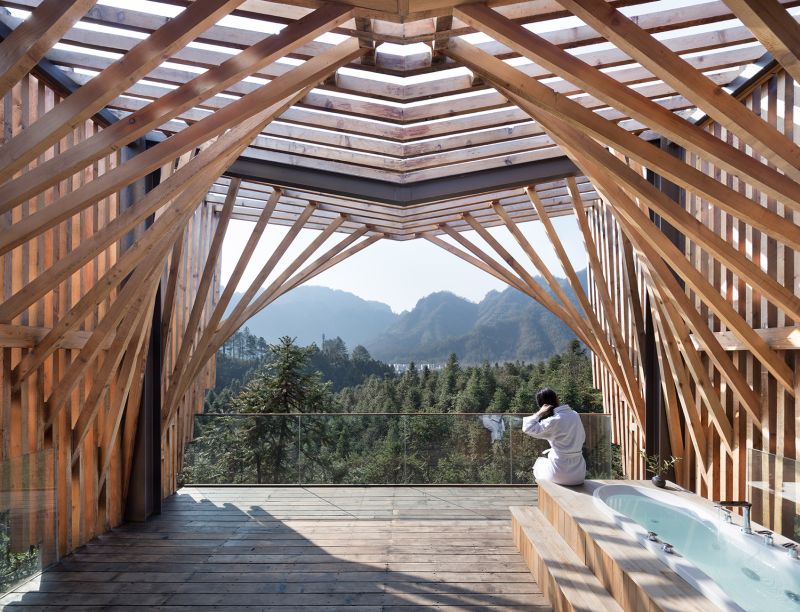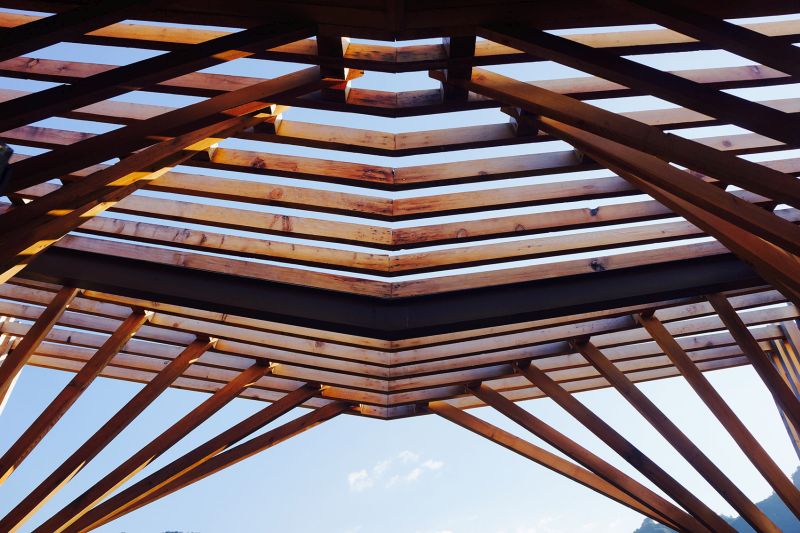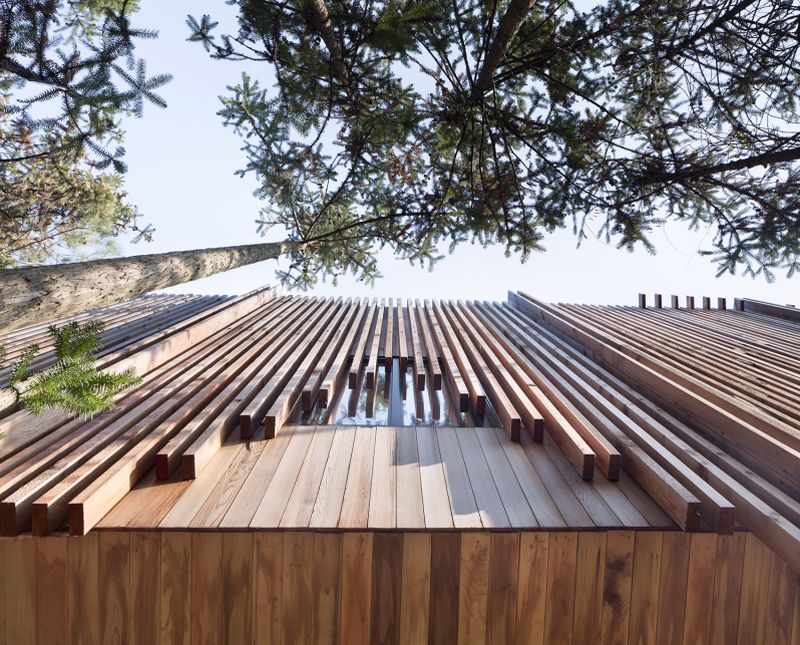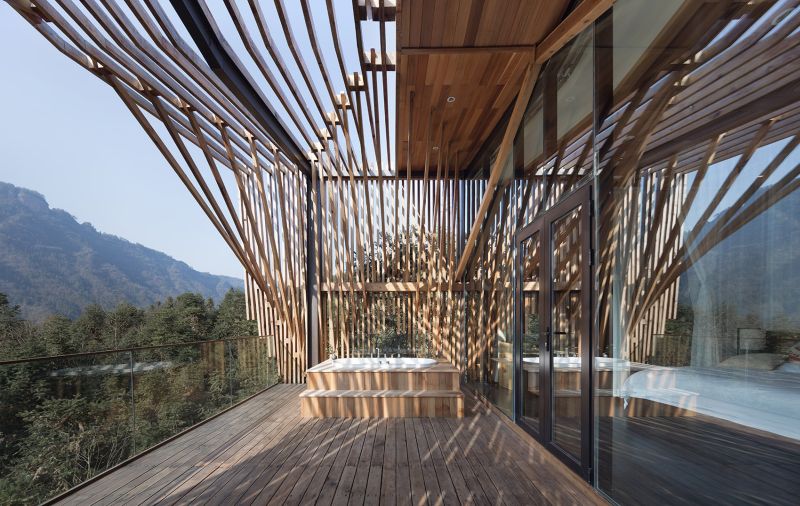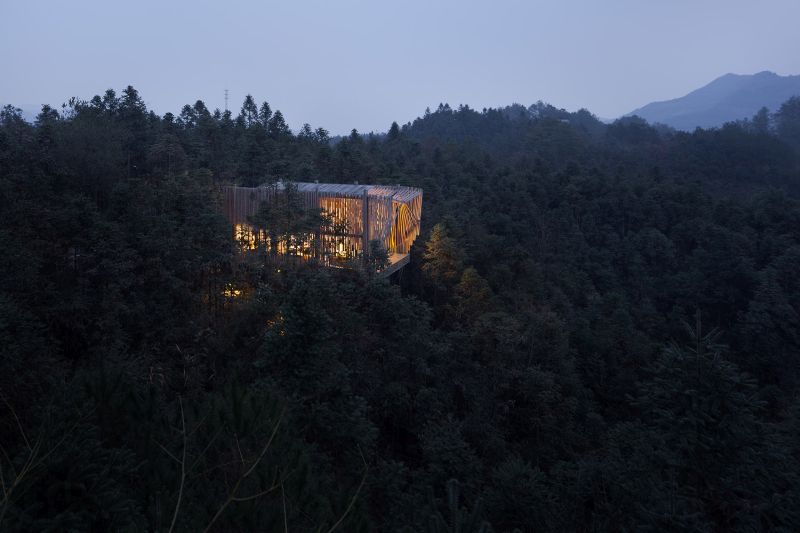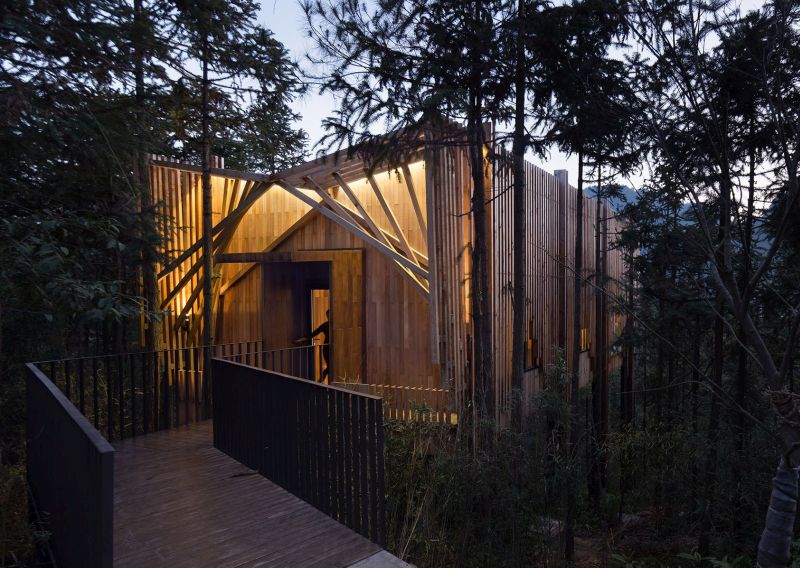 Credit: Gooood