The American treehouse builder Pete Nelson has partnered up with chef and owner of the renowned Laurel Tree Restaurant to create a romantic vacation retreat named in Treehouse Utopia in Texas Hill Country region of the US. They will be creating four rental treehouses for visitors to spend some peaceful time among giant cypress trees at the restaurant.
For the time being, they have built Chapelle treehouse inspired by the vintage-inspired French countryside chapels across a spring-fed river, enhancing the overall experience of guests. This treehouse retreat has two church-like windows in east and west to offer glittering views of sunrise and sunset to couples. One another special thing is the unique constriction around two live trees, which in turn creates two spacious decks for guests to explore.
According to Nelson Treehouse blog;
Laurel hopes that Treehouse Utopia will encourage couples to create and delight in their own special moments, freed from the distractions and frenzied pace of daily life.
The exterior siding of the Chapelle treehouse is crafted from reclaimed barn wood with shiplap- milled profile, while standing seam metal roofing provides a traditional look. Accessed through a wooden staircase, it is suspended 7-feet above the ground using over ten treehouse attachment bolts and knee braces.
The railing posts are made from branches of local Ashe Juniper. Inside, there is a living room, bedroom and a private bathroom, making it ideal place for two persons looking to connect with nature. The interior space looks open and bright with a number of big windows and a high-vaulted ceiling. You may probably see Laurel's personal collection of antiques, which she acquired during the travels throughout France.
Also Read: 20 Best Treehouse Hotels You Wish You Could Live In
This riverside treehouse hotel sports rustic interiors and decks that offer magnificent views. Everything is outfitted to match couples looking for a serene, secluded and natural environment. It is surely a great romantic treehouse retreat, but would be better if its owners maintain the health of the trees in the future.
Rent the Chapelle treehouse for about $475 per night at Treehouse Utopia.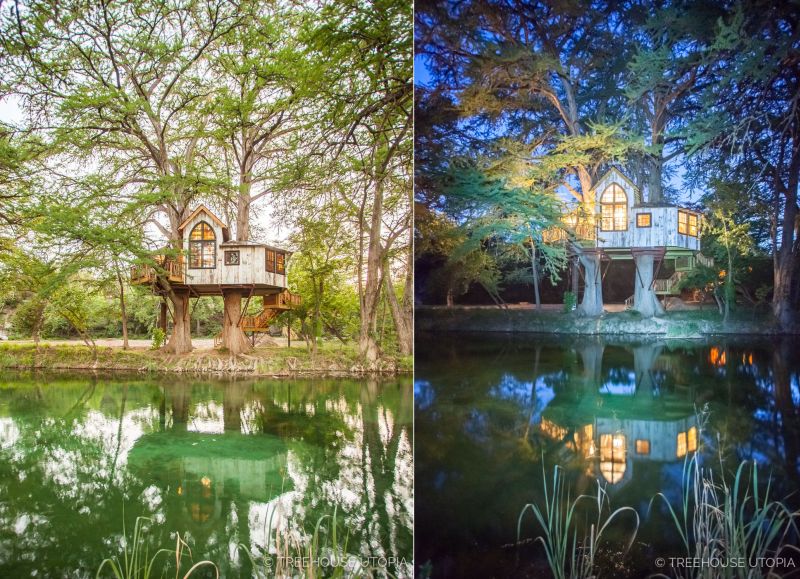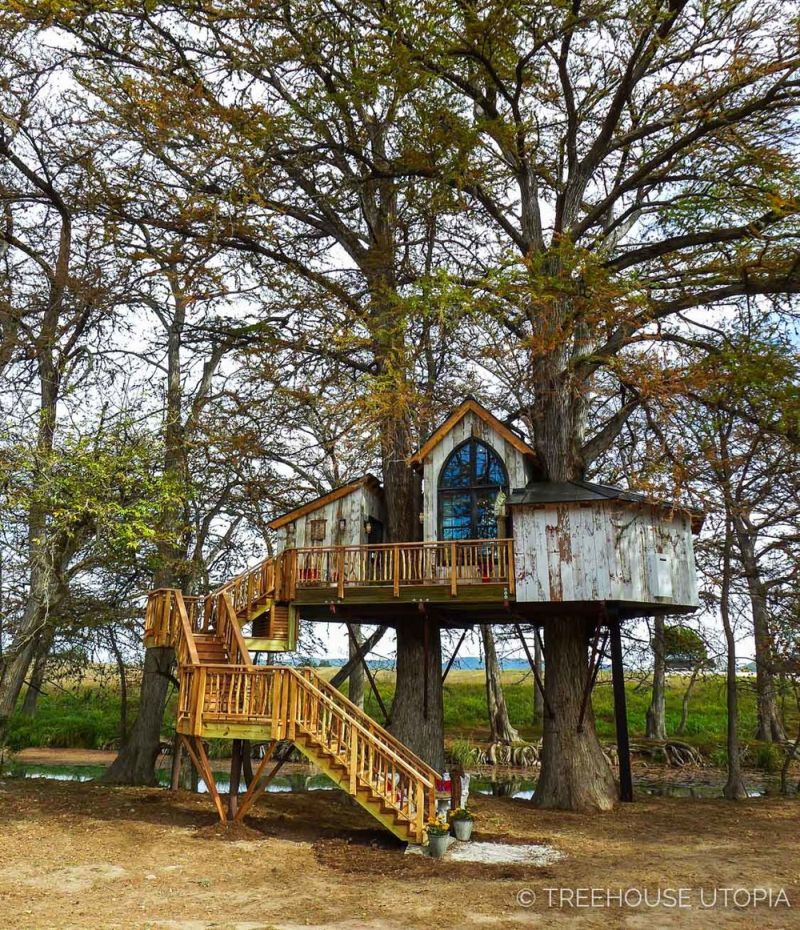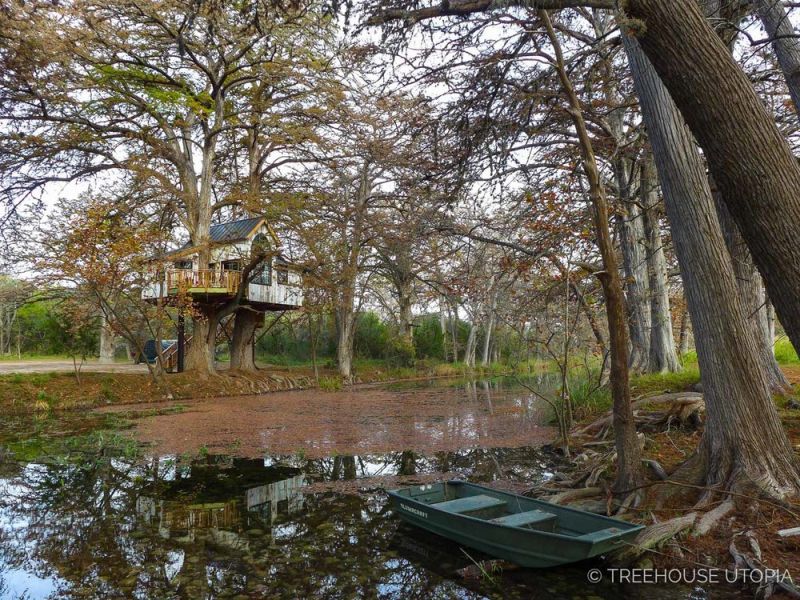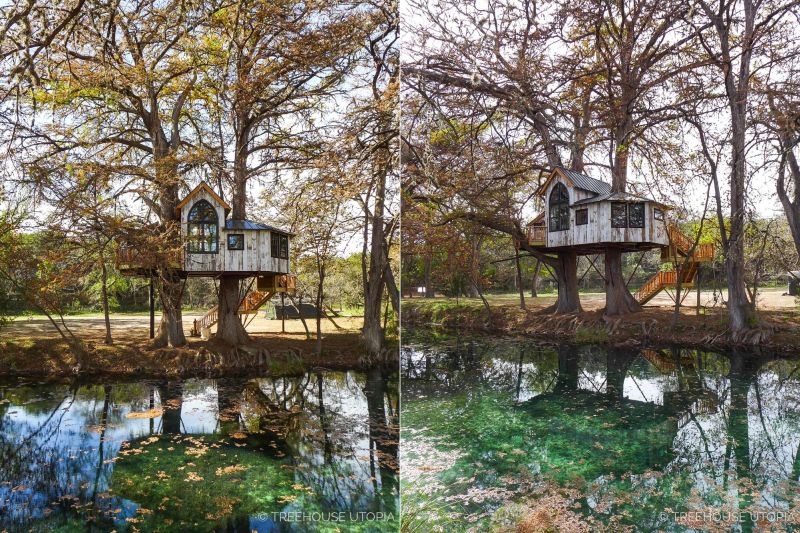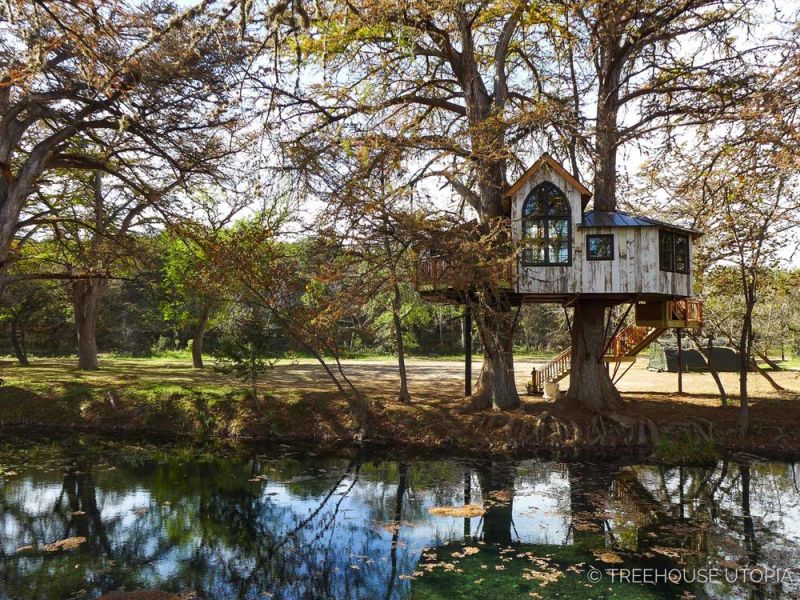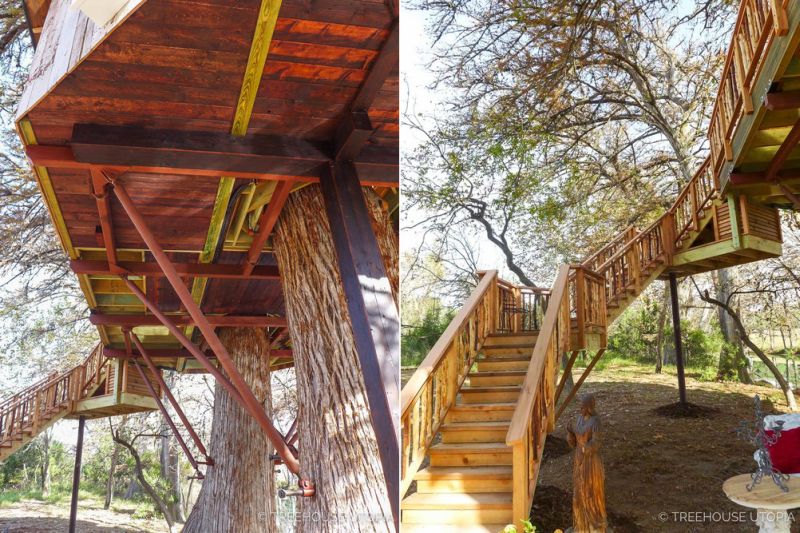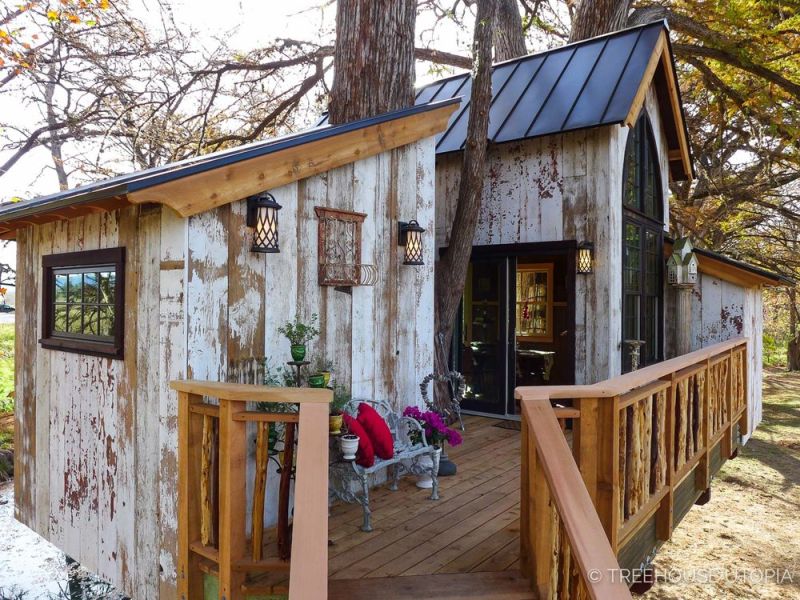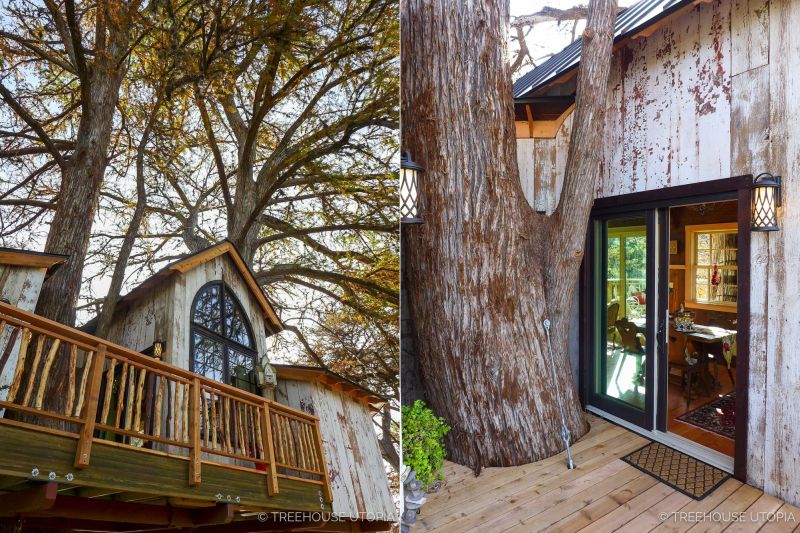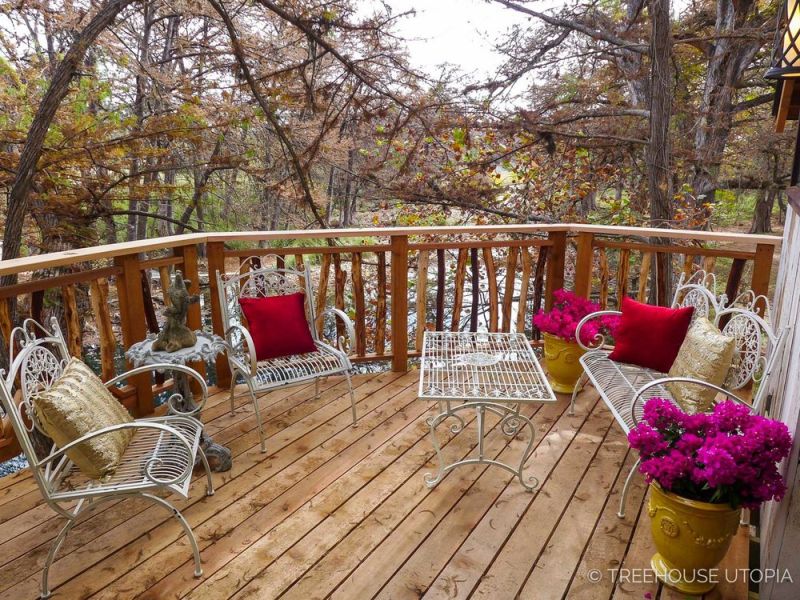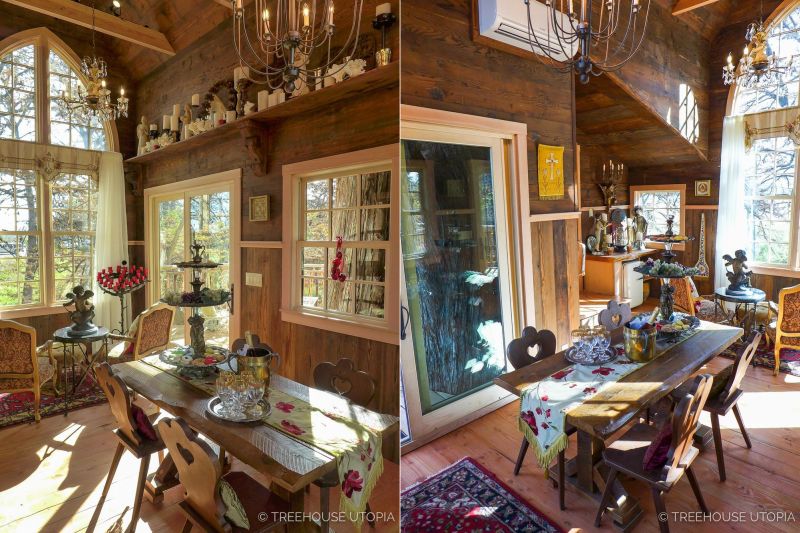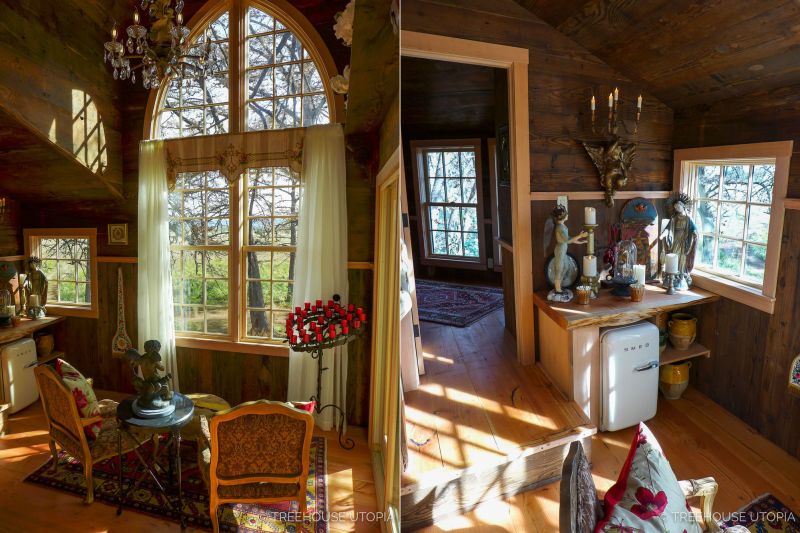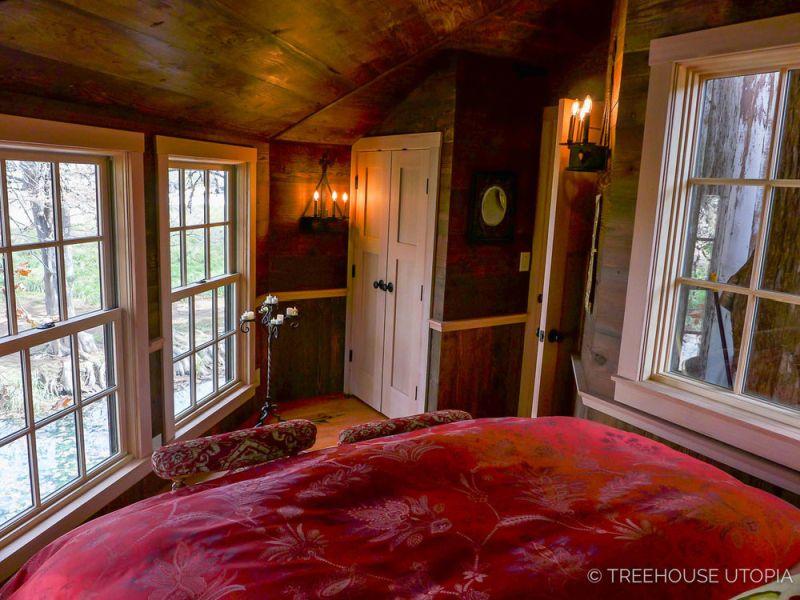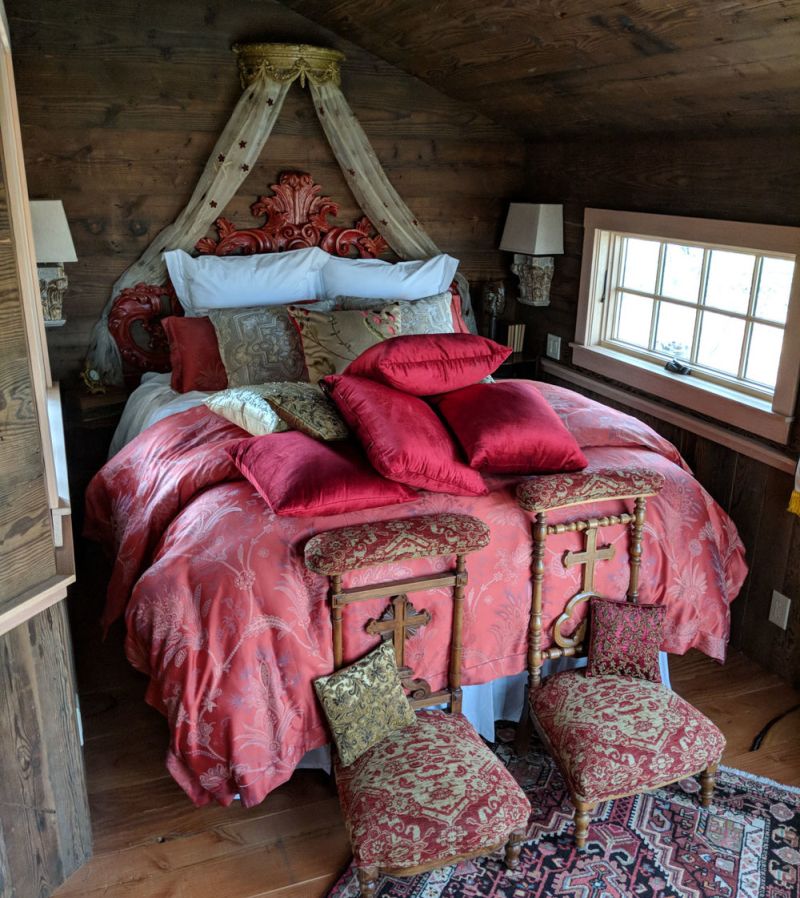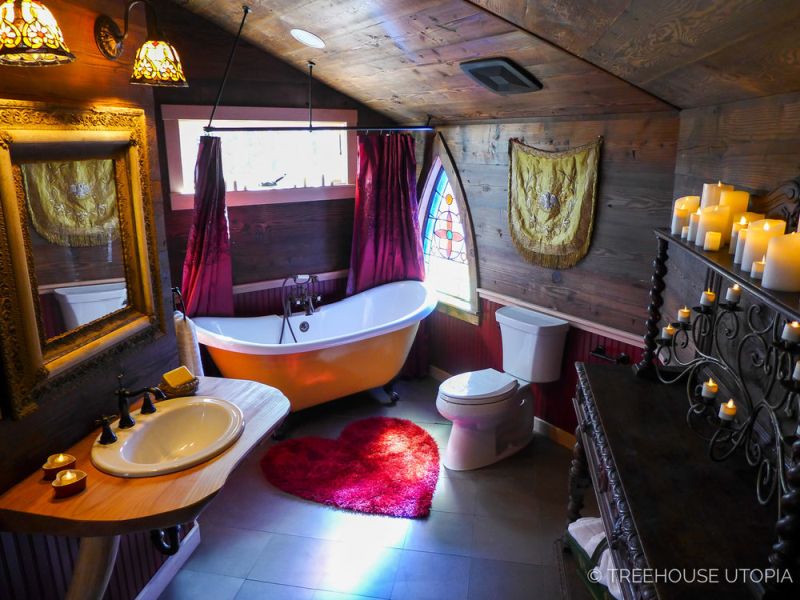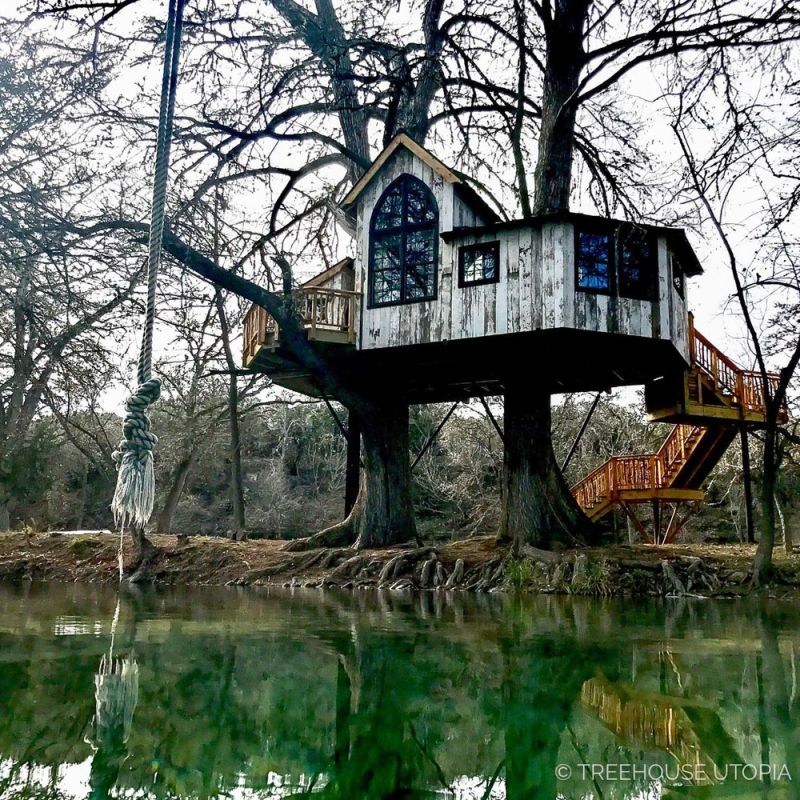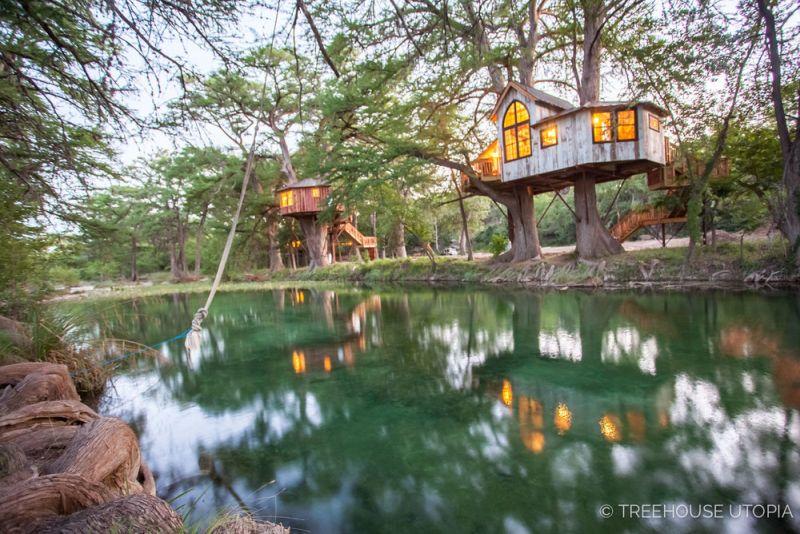 Source: NelsonTreehouse