There are many things to add to your checklist while going on a camping trip. Keeping all camping essentials in one place is tough, but advantageous. Essentially it eases campers in finding required things easily. And most probably, cooking accessories are one of the most important camping gear one needs to keep organized. An outdoor gear brand Treeline Outdoors from Canada has built Tree Hugger gear + Supply Cache, an innovative storage concept for camping, fishing and other travel adventures. One can tie it to a tree trunk and use it for hanging camping or fishing equipment such as utensils, knives, water bottles, lamps, axe, etc. All these items are secured using carabineers and Polypropylene webbing straps.
It is a small pouch that folds out to reveal a life-size storage accessory for outdoor enthusiasts. Tree Hugger gear + Supply Cache has a 2-inch heavy-duty buckle for packing the pouch tightly. This tidy camping organizer is made of 100-percent PVC polyester with waterproof Tarpaulin backing to keep it durable. It can be attached to any tree having 1-2 feet diameter.
It works like a handy utility belt that is worthy to carry during a camping adventure, as one can simply wrap it around a tree and hang up important things safely in one place. One can also use it for as an anchor for securing a tarp or tent shelter. The storage strap has a small pocket and it costs $52 with two carabineers at Treeline Outdoors.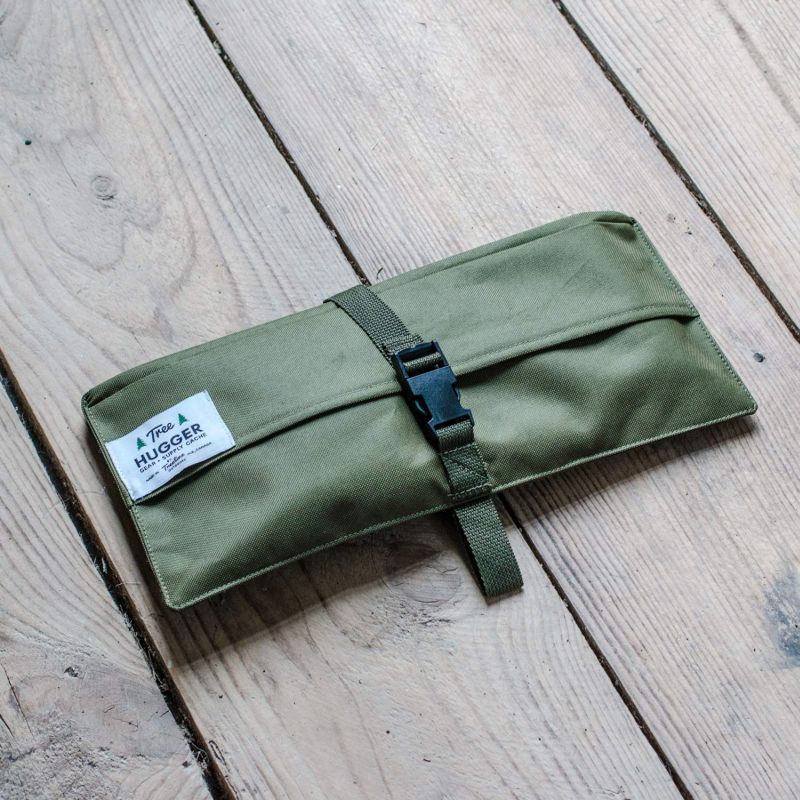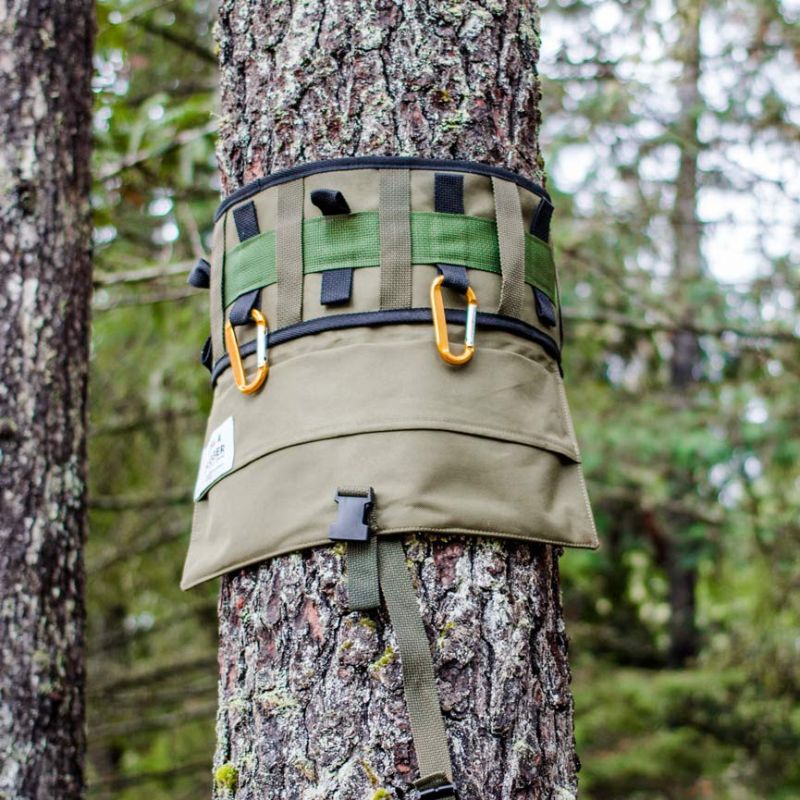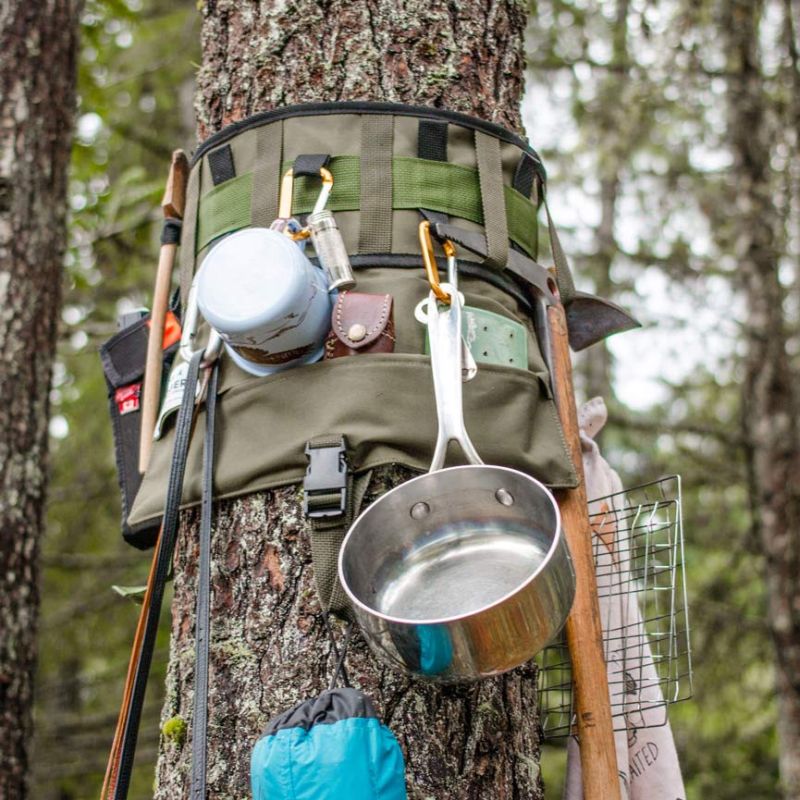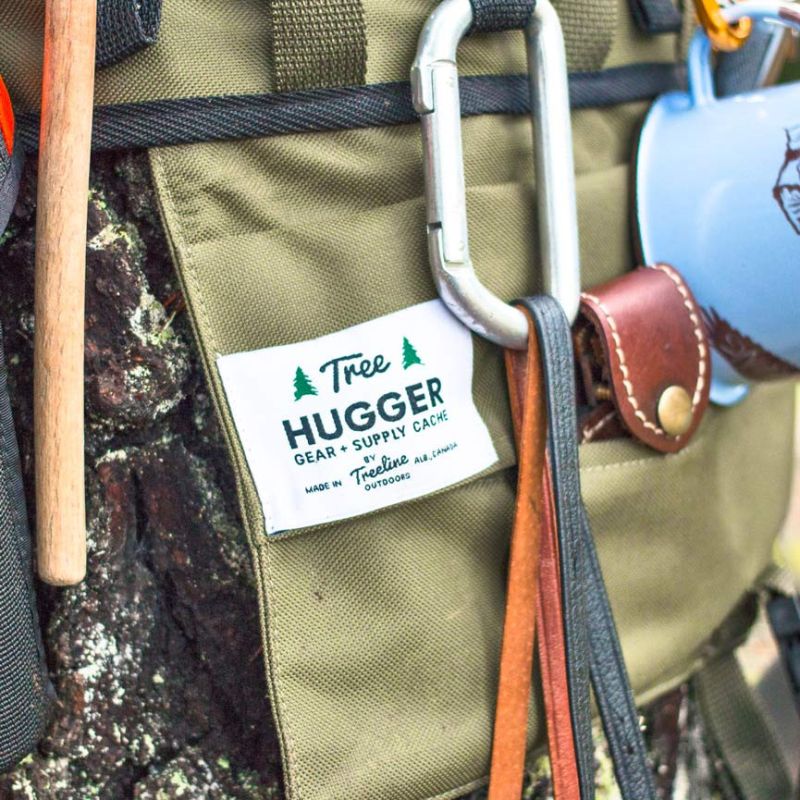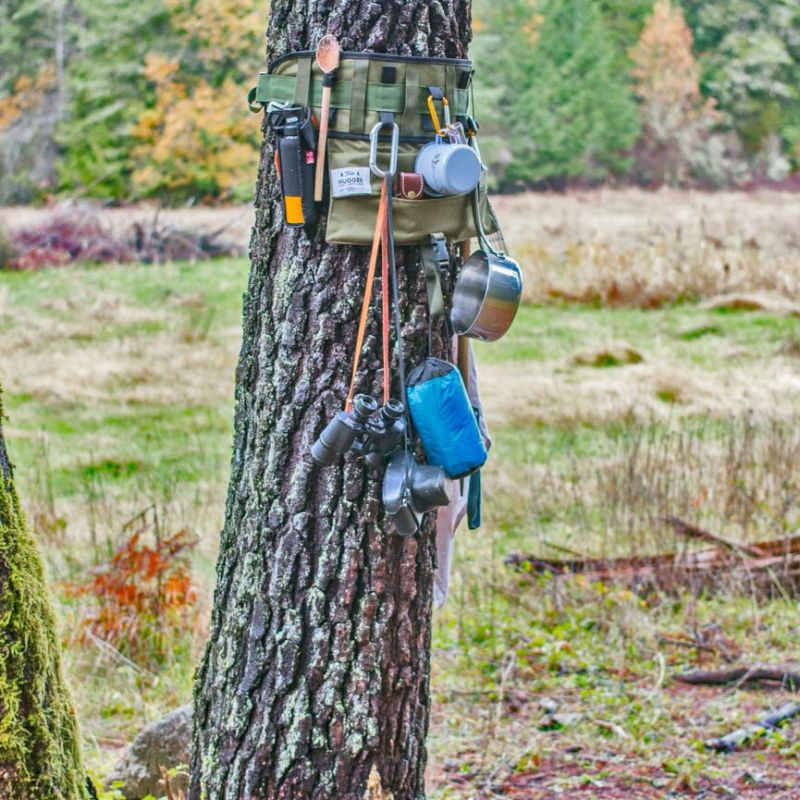 Via: BlessThisStuff