One of the fastest growing trends in the furniture industry is live edge wood. These days, people take it as a modern statement, perfect to bring an element of nature into the living space. Initially made by legendary mid-century-modern furniture maker George Nakashima, objects made from live edge wood are now drawing attention of the entire design world, and as a result, a variety of choices for material, shapes, sizes, and designs are available to match with different interior styles.
What is a live edge
Live edge is a style of furniture in which a woodworker displays natural edges along with curves, knots, holes, and deformities of the wood as the main attraction. Live edge slab has natural lines of the outer edges of the tree trunk on one, two, or all sides. This is why live edge furniture keeps the original lines of the trunk along its edges to show the wood in its very natural and raw state.
Types of live edge wood
Different species including walnut, cherry, maple, camphor, elm, sycamore, and aromatic cedar show wonderful live edges. Other than these, some hardwoods are also used to create unique live edge household objects. Mainly, there are three types of live edge wood, briefly described below.
Burl round (anomalies): Burl is the rarest part of a tree that is very difficult to get in large slices. It is cut from outgrowths in tree trunks. These slices have more striking patterns than the tree rounds.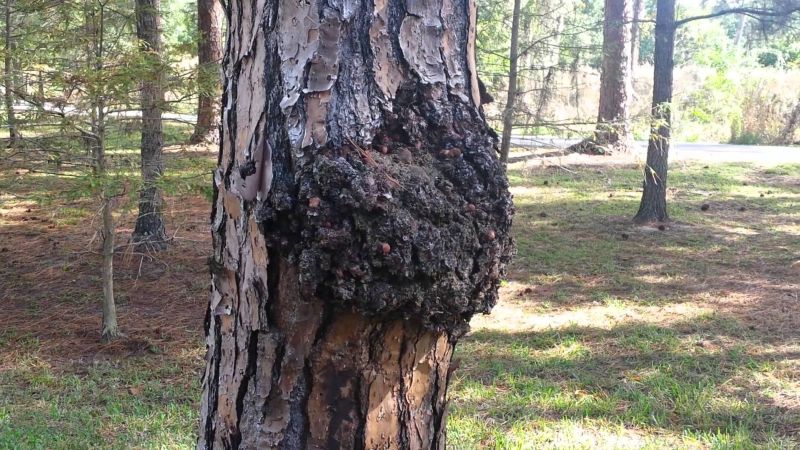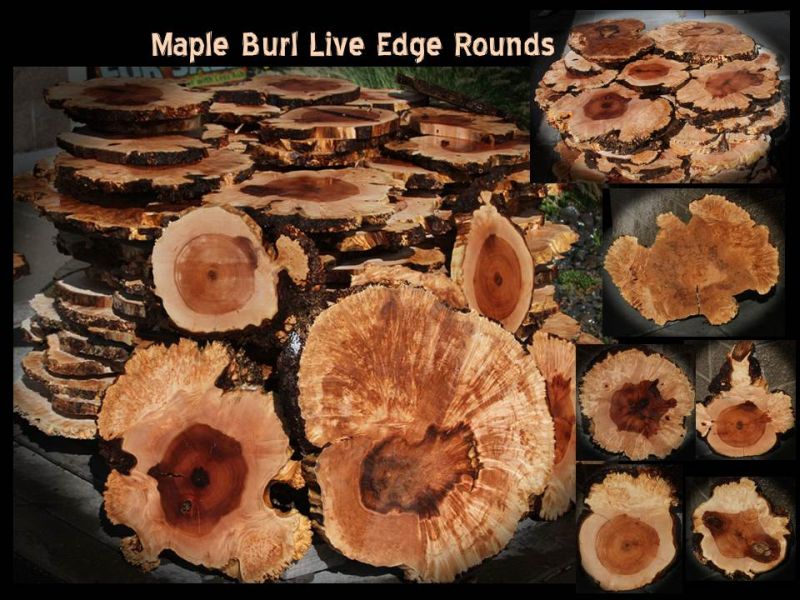 Tree round: A tree round is just a horizontally-sawn slice of a tree trunk, displaying the inner rings of the tree and all-round cover of bark. The shape of a tree round changes according to the type of tree species. In simple words, if a horizontal piece is cut from a tree stump, it will be called a tree round. Live edge tree trunk tables are one of the easiest wood slice crafts that bring one-of-a-kind woodsy décor to your home.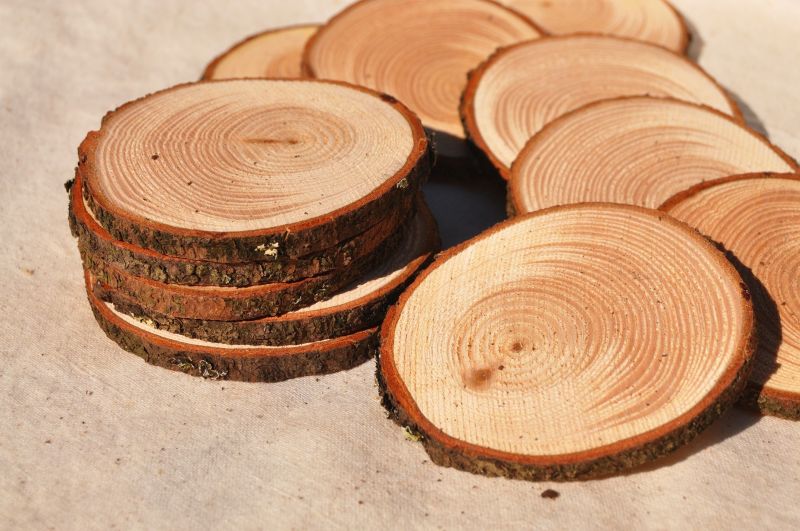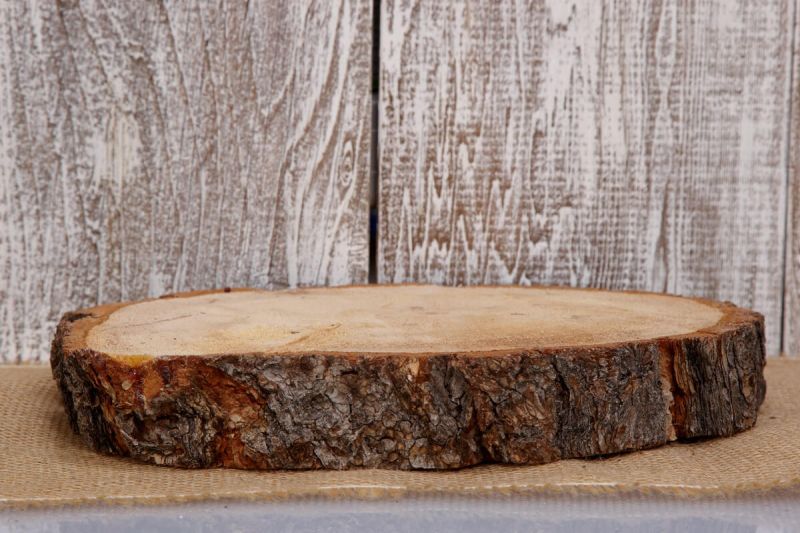 Wood slab: As the name suggests, it's a long slice of a wood log sporting raw edges of the tree. It is cut along the length of a tree rather than across its width. Wood slab table is one of the finest and most common choices, chosen to bring that unique furniture home that exposes the natural grain very intricately.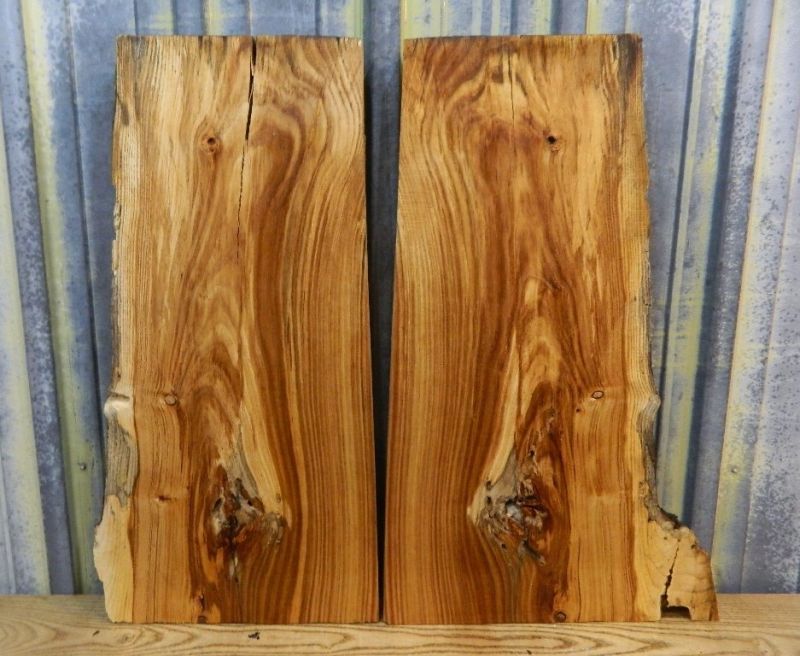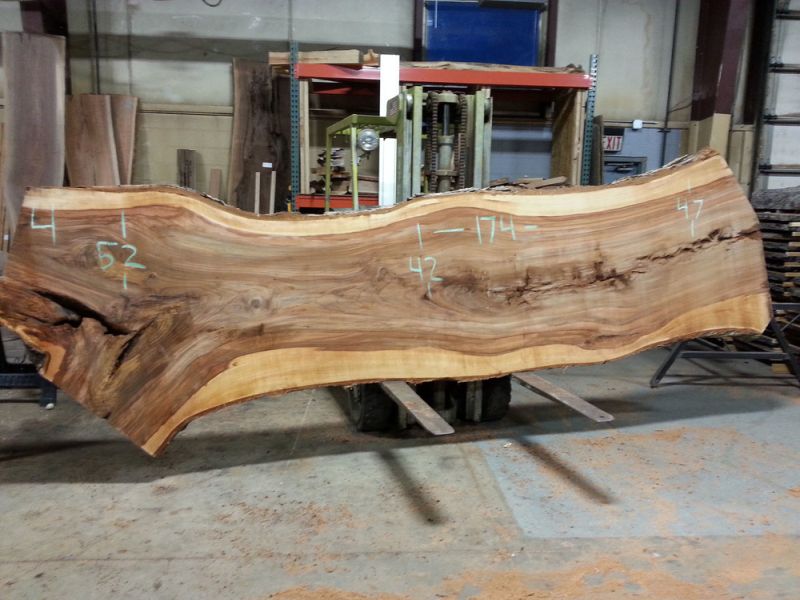 Also Read: 15 most unique river tables that bring natural element to your home
Creative live edge wood decorating ideas
There are a variety of ways to incorporate a raw and live edge element into your home decor. From a coffee table to shelves to a fireplace mantel, people have a wide variety of choices to bring natural curves of live edge wood into their living spaces. Live-edge countertops, backsplashes, wine rack, and shiny wood slab dining table are some of the most beautiful additions to a kitchen, while live edge vanities, mirror frames, and sink consoles are just perfect to add unique and rustic appeal to a bathroom. For the bedroom, you can go for a live edge cabinet, bedside table, or bed with a live edge headboard to bring the essence of real nature to the sleeping area. The list of live edge decorating ideas is endless.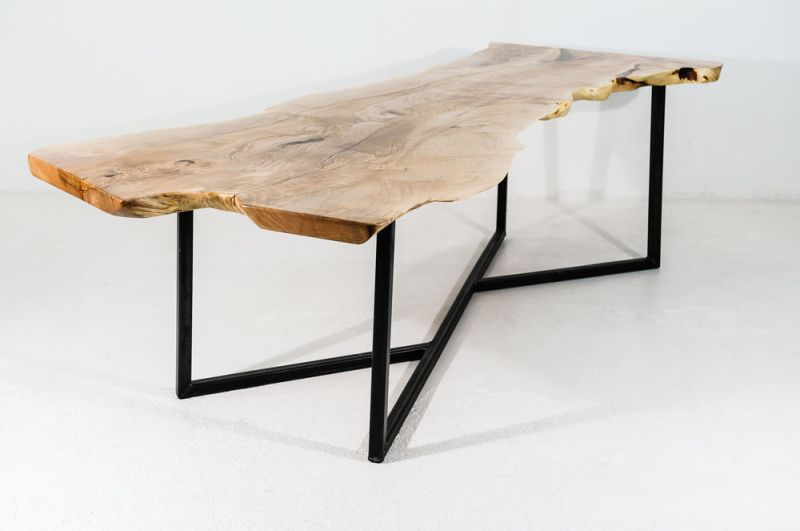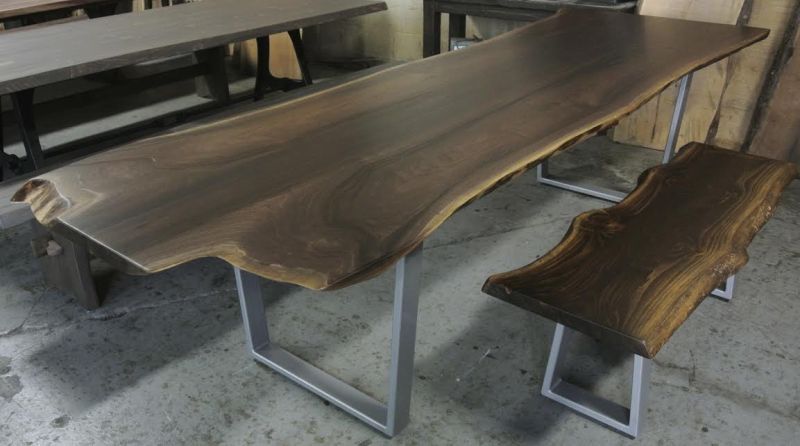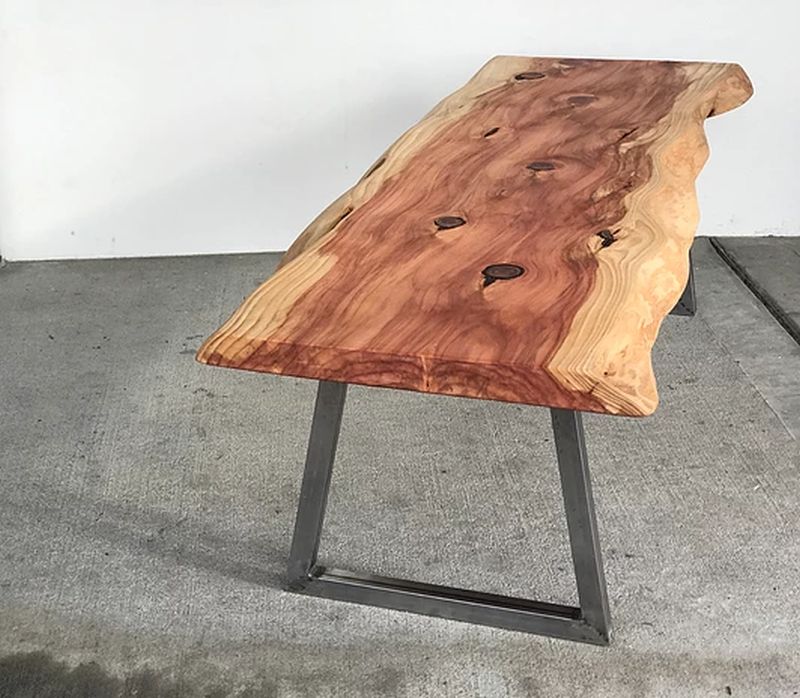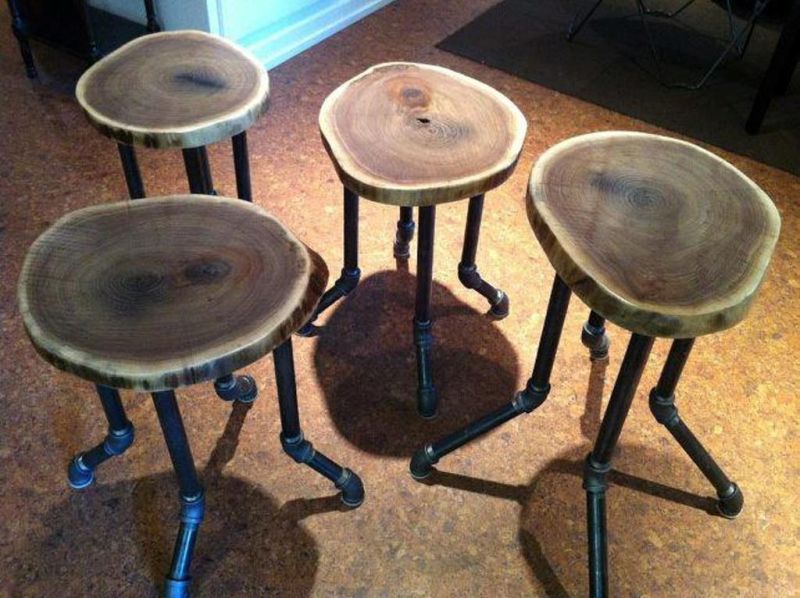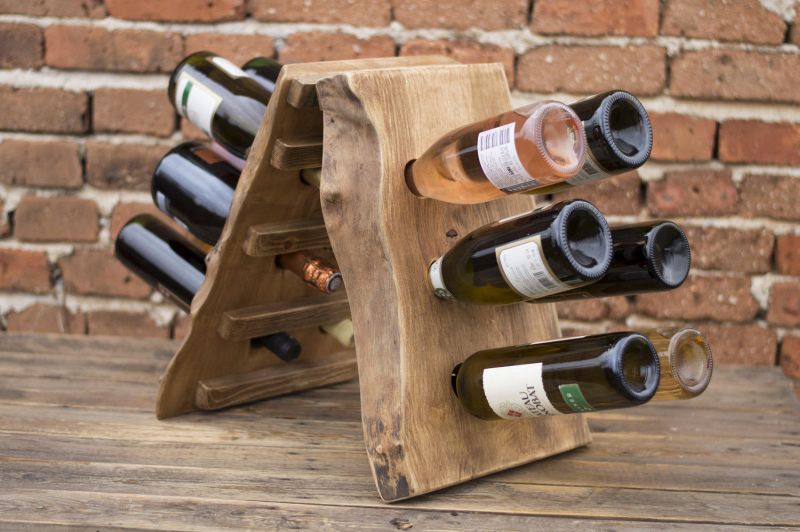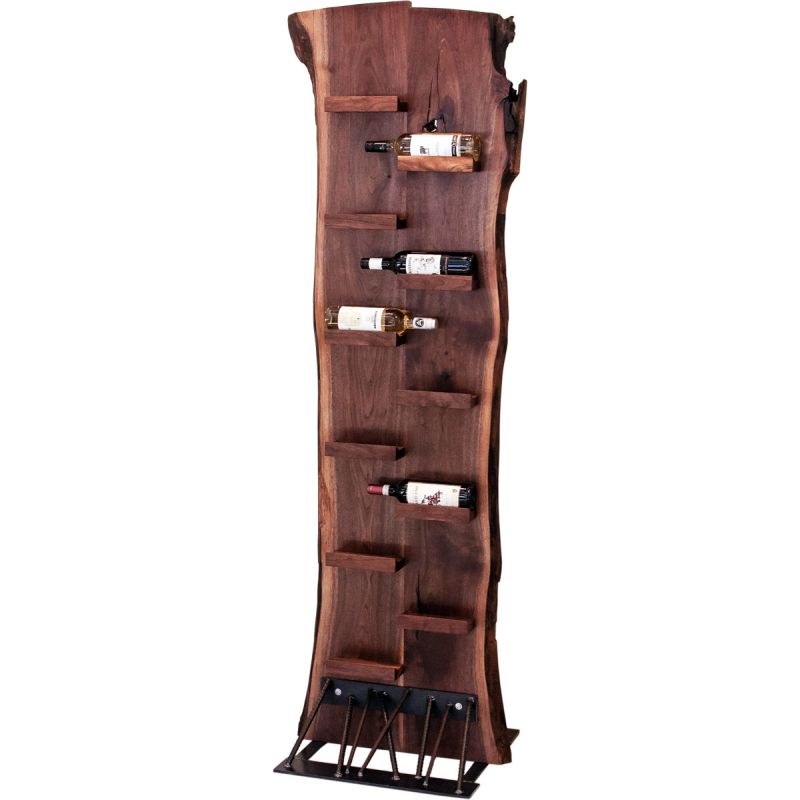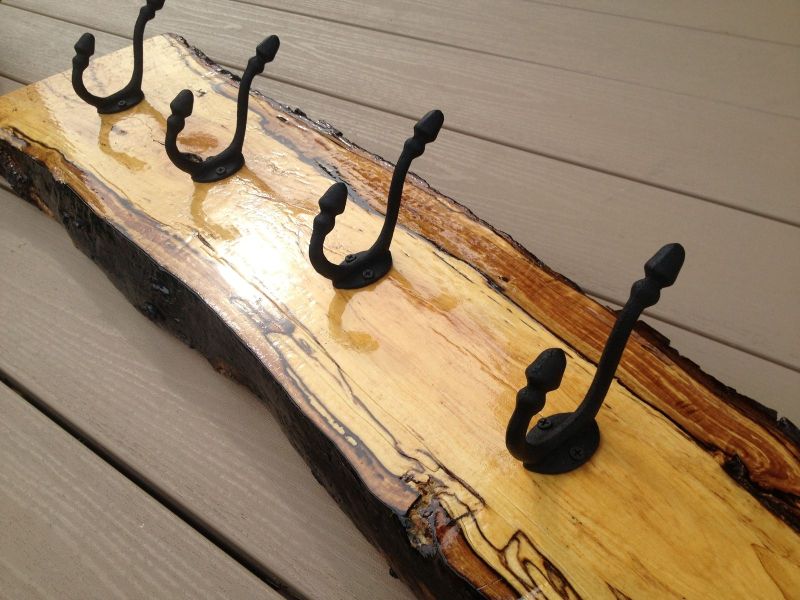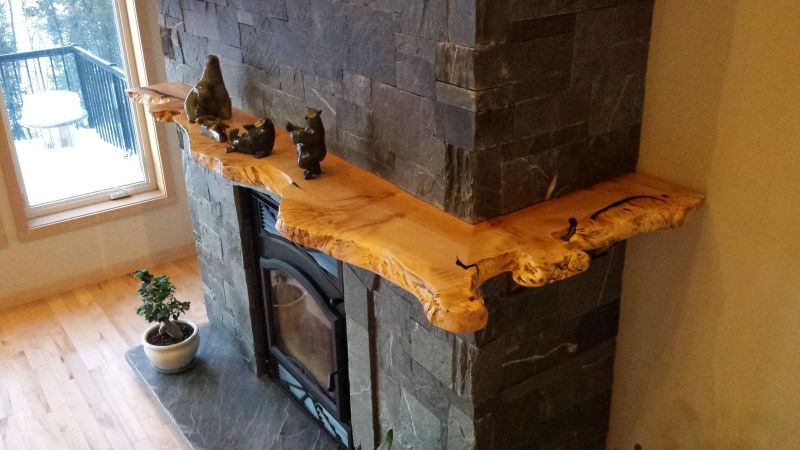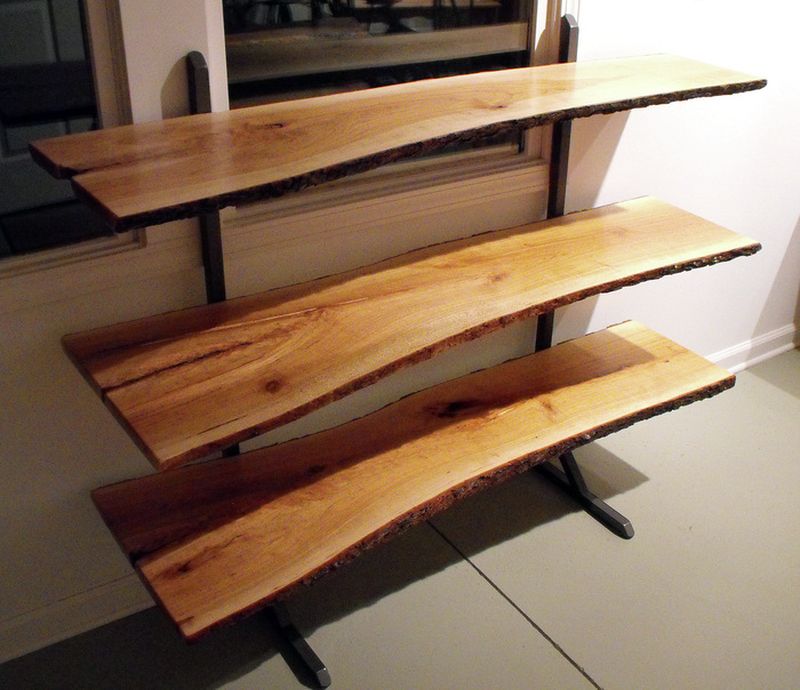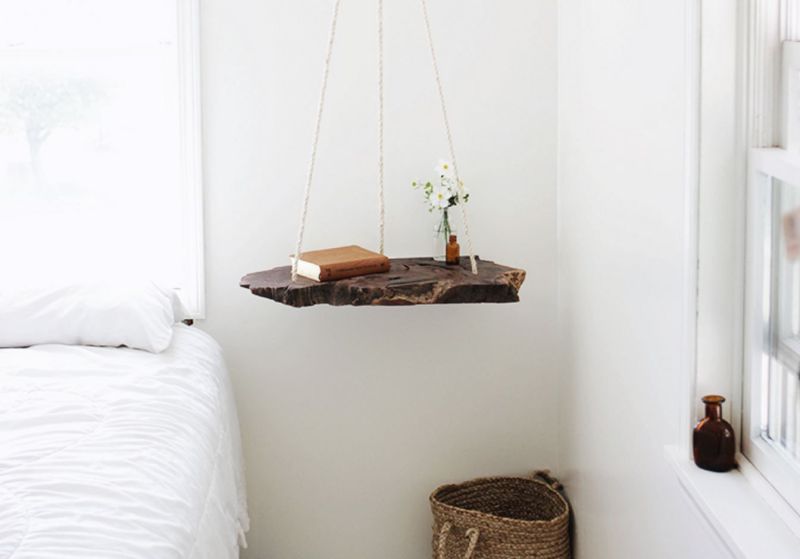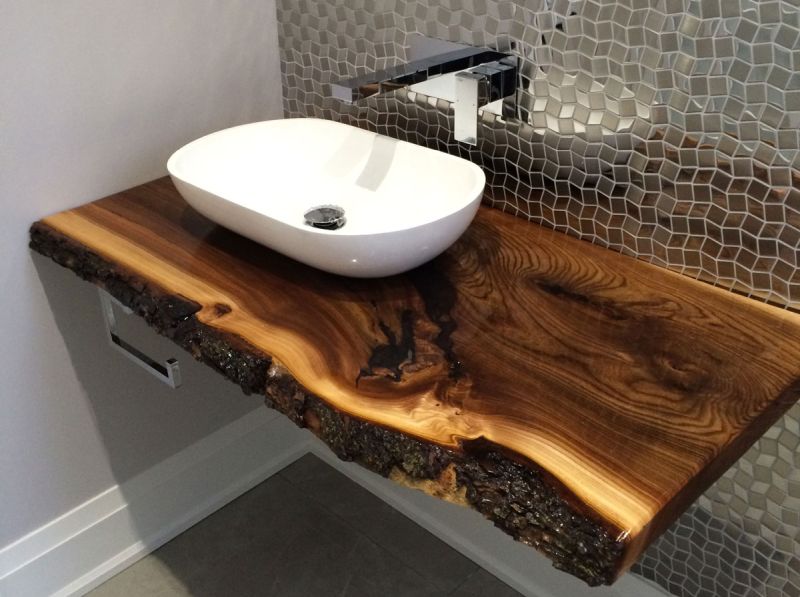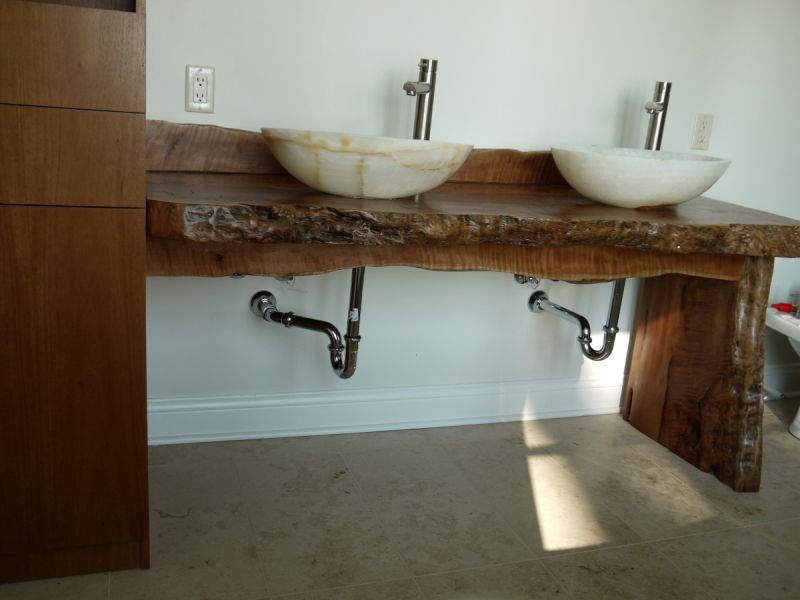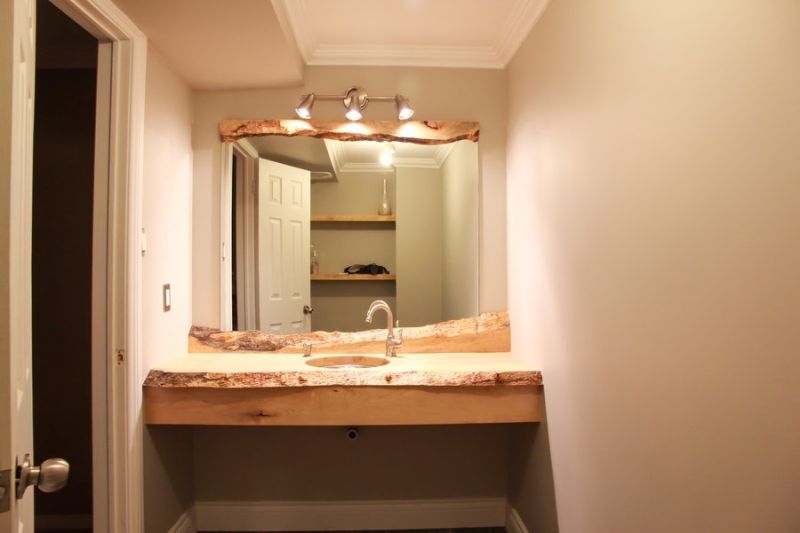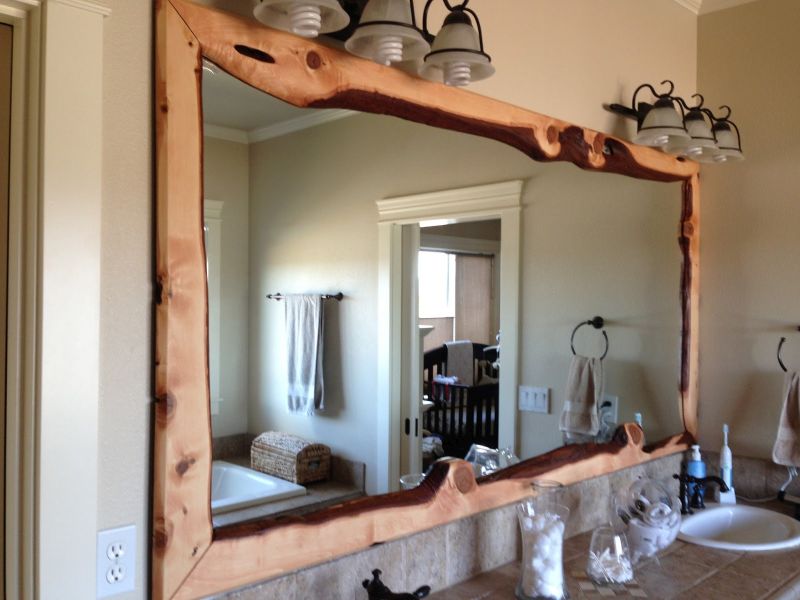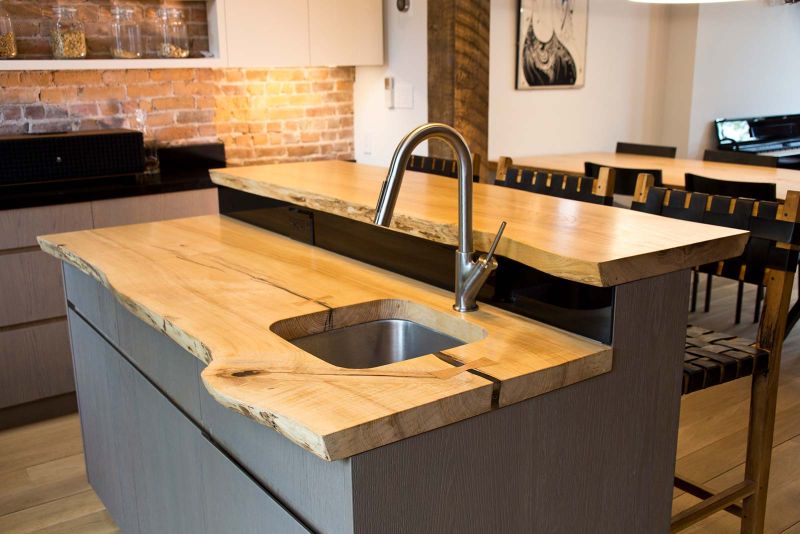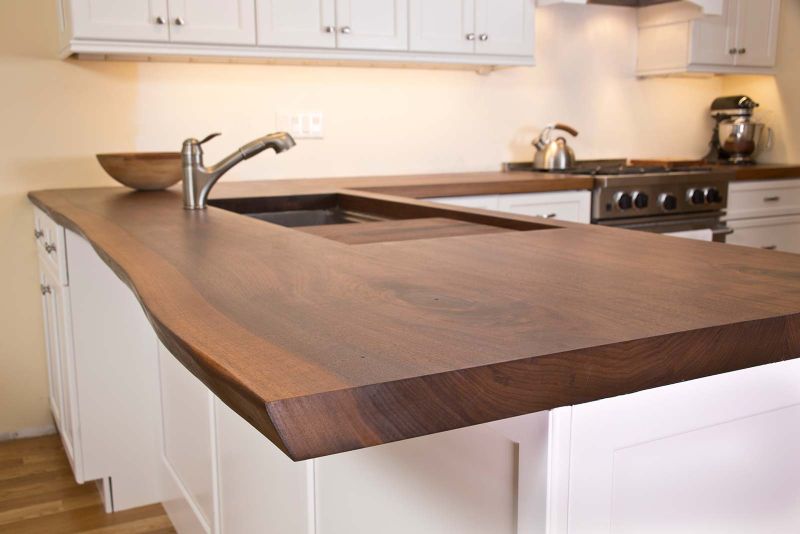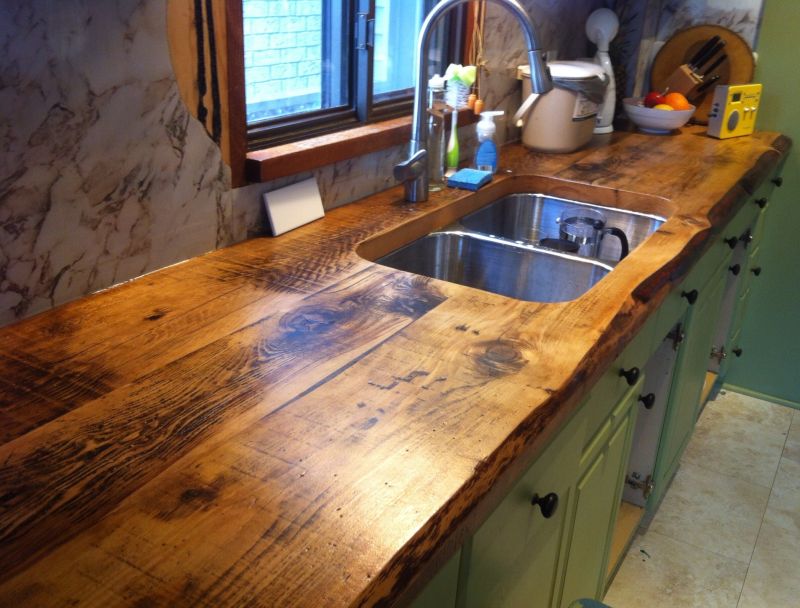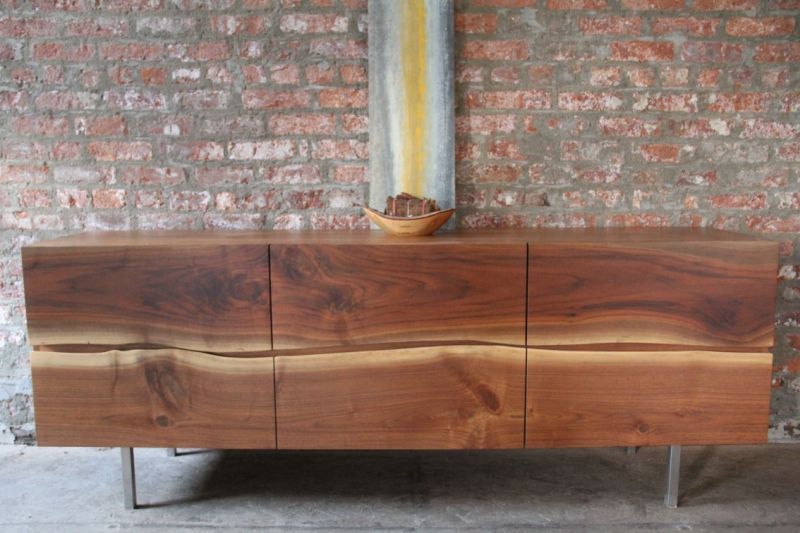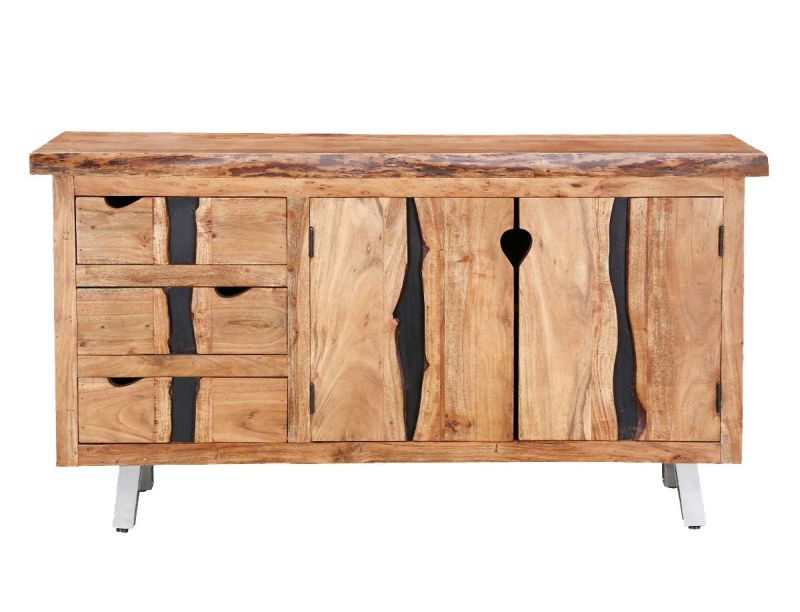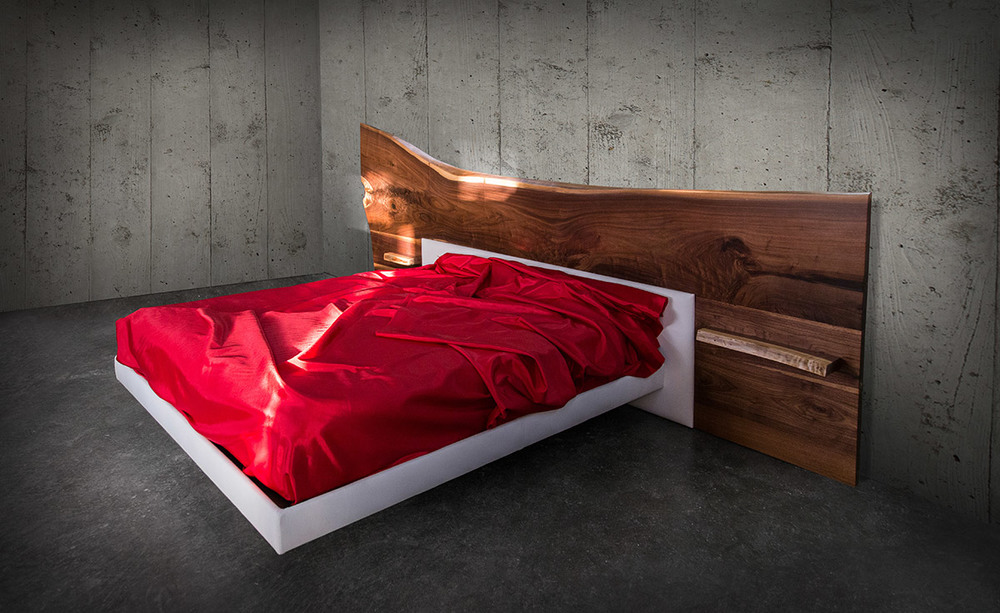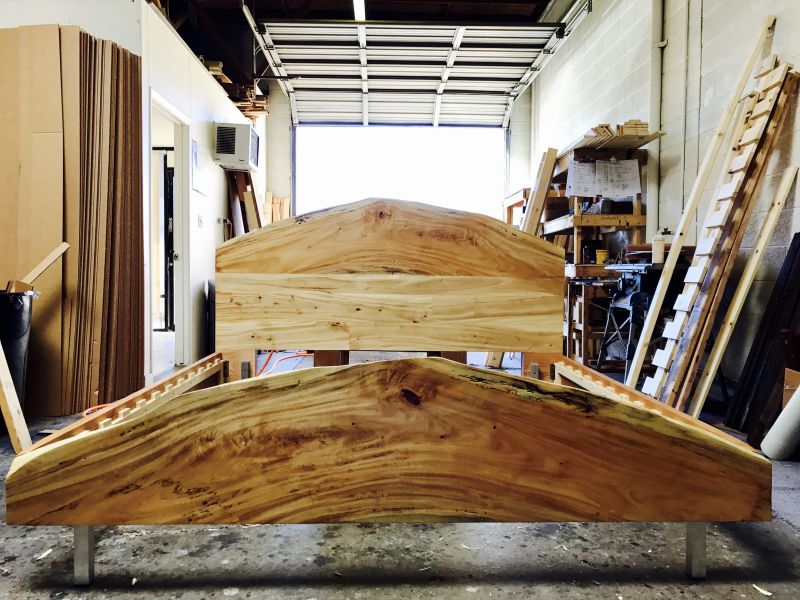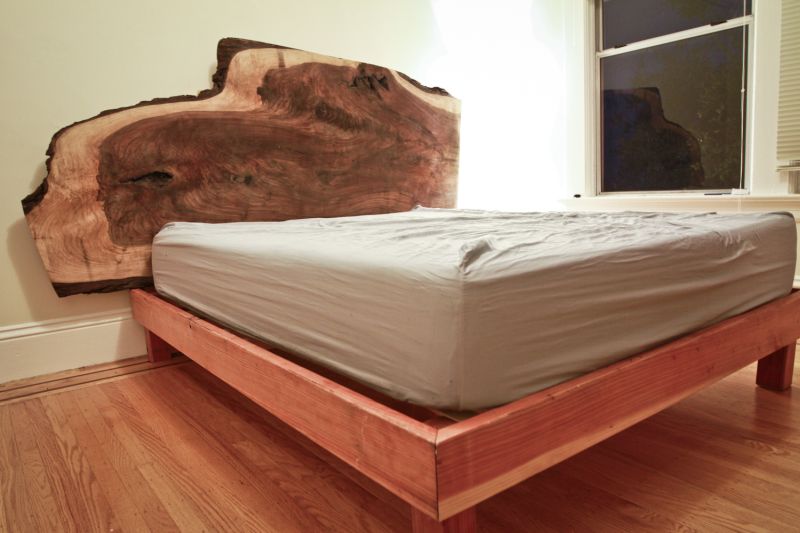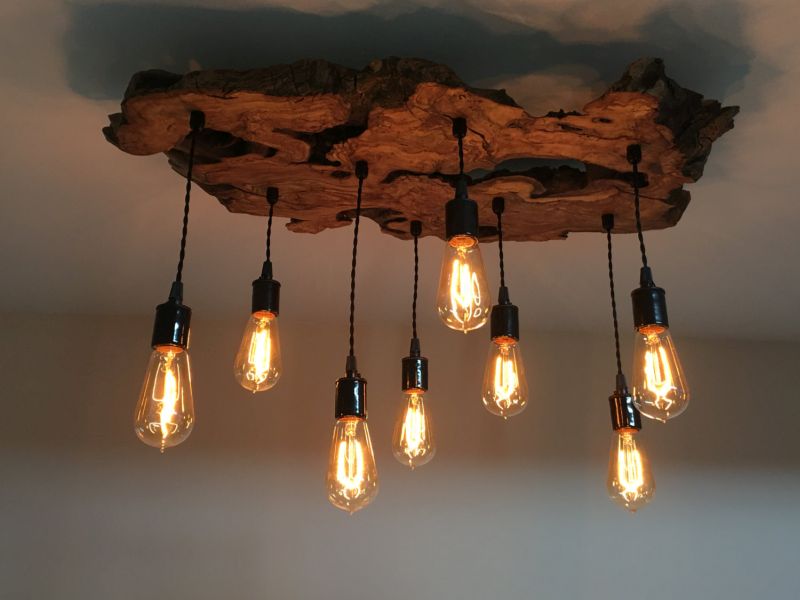 Buying live edge furniture can be an expensive affair. If you are looking for a cost-effective alternative, DIY could be the answer.
How to make a live edge coffee table yourself
You can find various DIY live edge wood projects, but making a roundish live edge table is comparatively easier than other DIY live edge crafts. Johnny Brooke – the man behind the Crafted Workshop YouTube channel, has shared an easy and simple video tutorial to make a live edge table from a round tree slice.
All you need is a round tree slice that needs to be flattened without damaging the cracks – probably the most crucial task in the entire project. For this, you need to make a custom jig that works like a sled for the router to ride above the live edge tree round. The sled runs on two rails, one on each side of the slab.
Once finished with flattening, remove the bark on the edges and thereafter sand it thoroughly to remove unwanted particles and marks of the router. After this, you can apply the desired finish to prepare the tabletop and assemble the legs. You can either make wooden legs like Johnny did or consider buying hairpin legs from the store. And, your live edge coffee table is ready to rock your living room.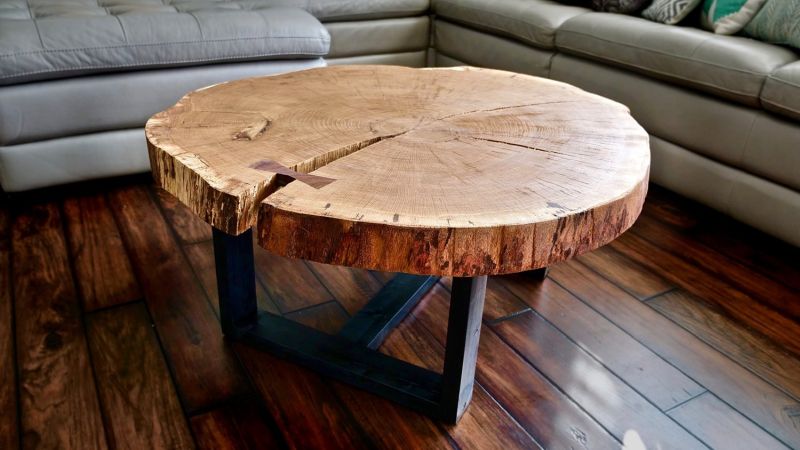 Bonus tip  
The safety of live edges while flattening the wood slab or tree round is a must. Yes, it is difficult unless you have professional tools and moderate woodworking skills.