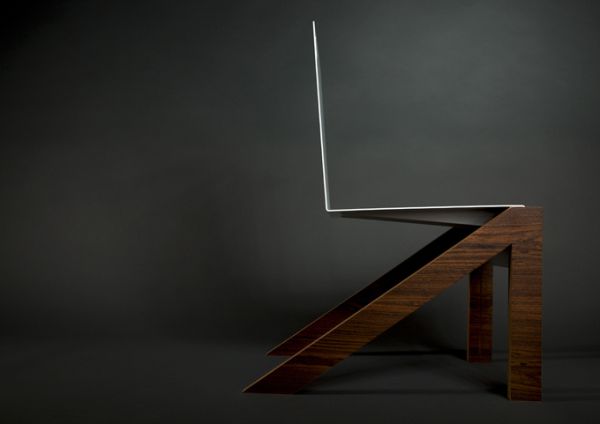 The very first thing that strikes us about the Triagonal chair is its angular linearity in design. Comprising of strict sharp lines with a nigh modern Cubist essence, the conception manages to marry the high points of style and practicality. This style element can be derived from its combination of triangular and square geometric forms, while the practicality is comprehended from the minimal yet ingenious use of materials to achieve such a result.
Created by designer Markus Franke, harmonious contrast forms the basis of the design language of Triagonal chair. How so? Well, we did mentioned that it was the resourceful utilization of materials that contributed to its style. In this regard, the contrast is showcased by the relative visual lightness of white metal squares (that form the seating area and the backrest) and the visual weight of wood (that forms the support).
So, ultimately the design alludes to the exhibition of sober styling that is partly controlled through the innovative use of contrasting materials. This is further complemented by the geometrical form factor, thus cementing its position as a noteworthy addition to any contemporary home decor.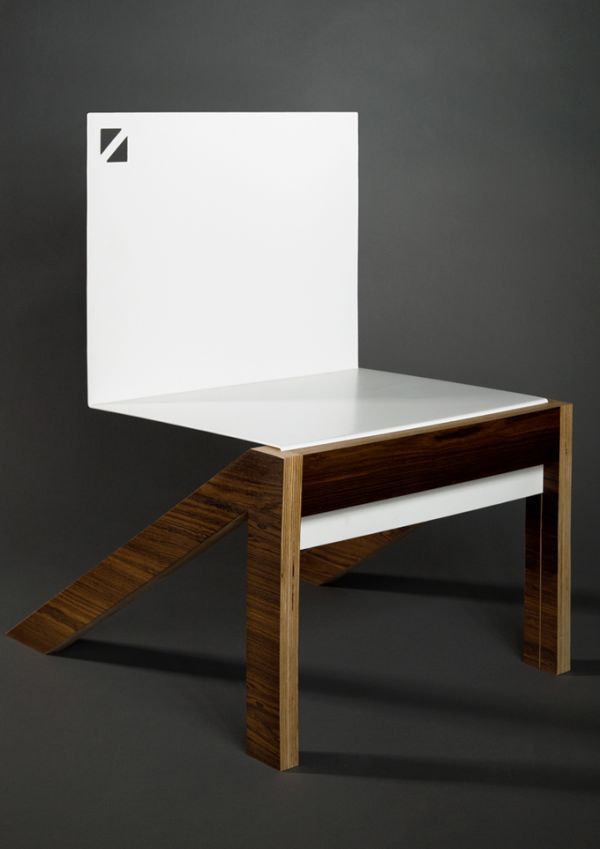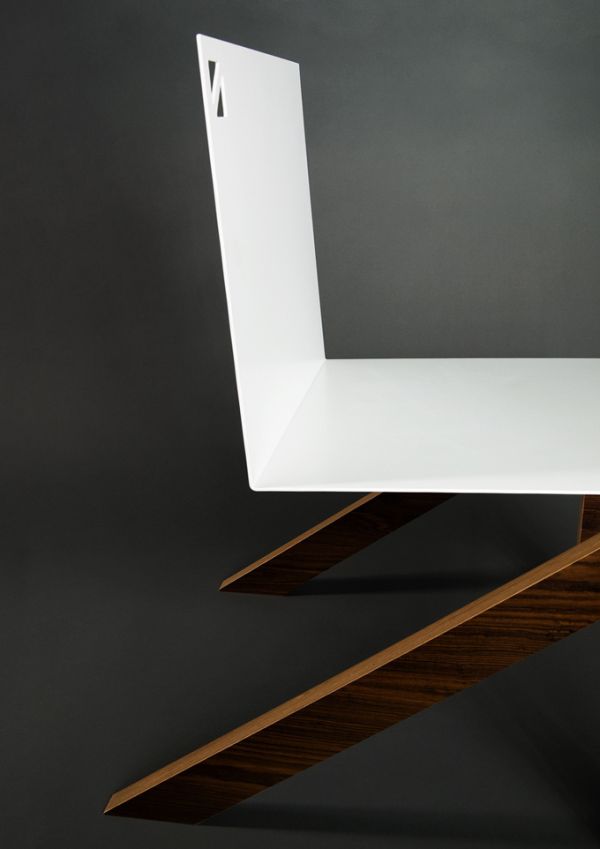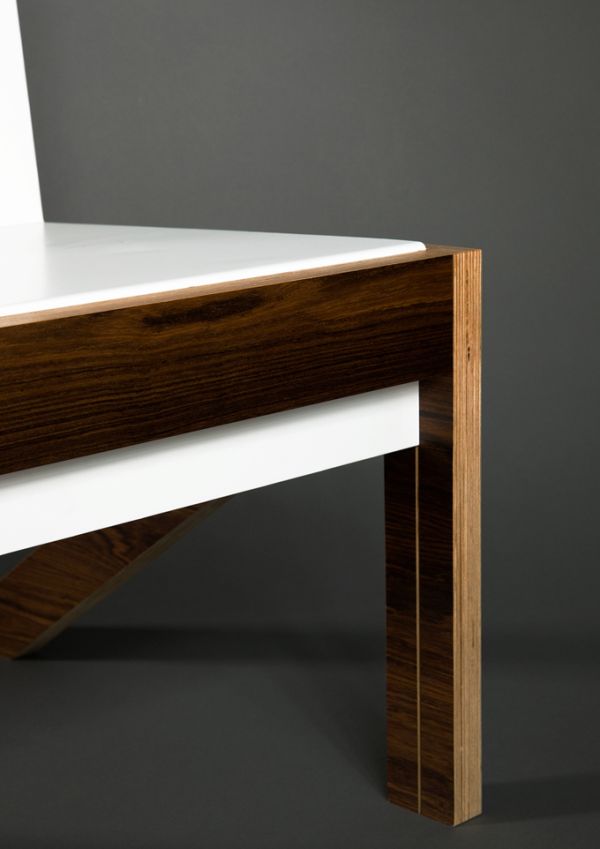 Via: Markus-Franke