Usually step ladders look more like a tool for industrial site rather than a product meant for your house. This is obviously because of their unattractive layout. However, Rhode Island School of Design graduate Jeeyoung Yang wants to bring style to this mere utilitarian tool with all-new Triangle Step Ladder. Unlike conventional ladders, this one is designed for design-savvy homeowners who are looking for practical but aesthetic ladders for indoor use.
This innovative ladder will offer you a 'step up,' whenever you need a little extra height to grab a book, a kitchen tool, or anything else from a highest. It is inspired by wire models in 2D forms that can further be transformed into 3D structures with a rotational point. Featuring a simple mechanism, it can easily turn from a flat decor piece to a functional ladder in seconds.
Made out of 1/2-inch steel tubing and walnut, the ladder consists of two wooden treads that are supported by firm steel structure. These two steps can give you 7-inch or 12-inch lift off the ground. While serving its primary function as a step ladder, Triangle Step Ladder's back leg forms a stable pyramid-like layout to firmly hold weight of any individual- whether a child or an adult.
When not in use, these treads can be folded up to form a chic wall-mounted decor piece. It can be hung up on any wall for storage, while adding industrial aesthetic to your home decor. The best thing about this practical unit is that it carries rawness of traditional stepladders for practical use and stylish appeal at the same time.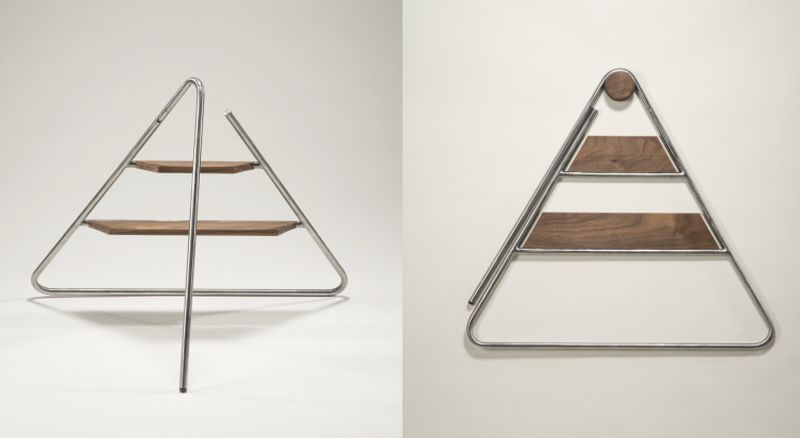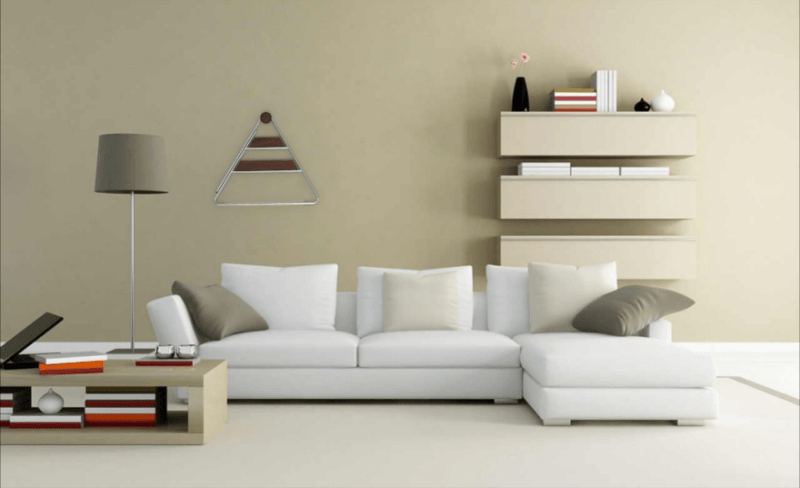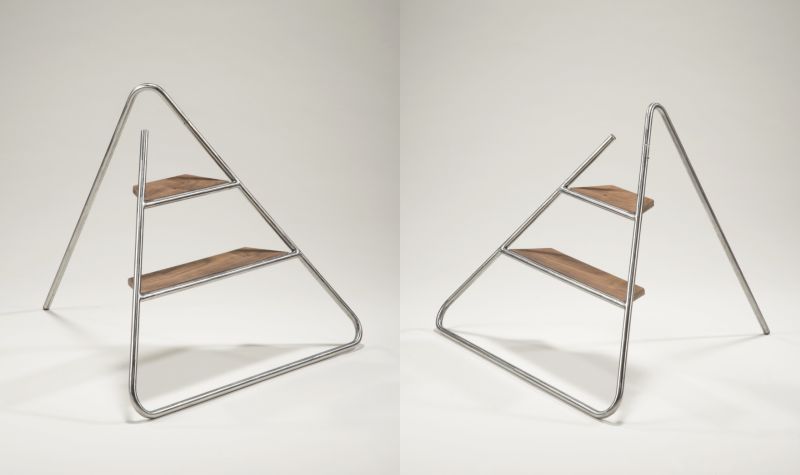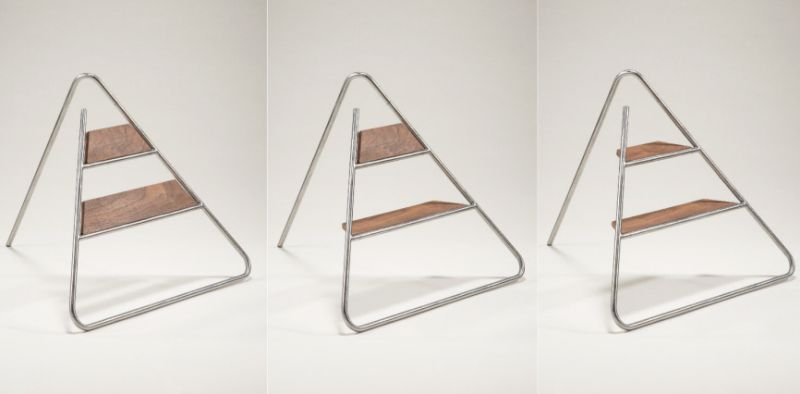 Via: Core77