Trigg is a tabletop vessel that's aesthetically designed to match flawlessly with a modern home interior. Designed by Moe Takemura for Toronto-based company Umbra – a worldwide leader in manufacturing affordable contemporary homeware.
Born and brought up in Japan Moe studied architecture in Tokyo and went to the school of Industrial designs at Sweden University. She joined the Umbra design team in 2012 after finishing her masters.
Design and Usage
Inspired by the geometric shape, Trigg vase is gorgeous and well-designed for creating a cool arrangement on any tabletop. The set of two vases is made of white ceramic and brass wire holder, which can be flipped and used in two ways. It can either be used to store office items and other knick-knacks or to grow small indoor plants bringing a green element indoors.
Price
Trigg is available in a set of two: a large vessel measuring 15.5 x 14 x 20.3 cm and small one measuring 11 x 9.8 x 14.3 cm, with a price tag of $40. Moreover, it also comes in a wall-mounted version. Trigg is a brilliant gift item for family and friends.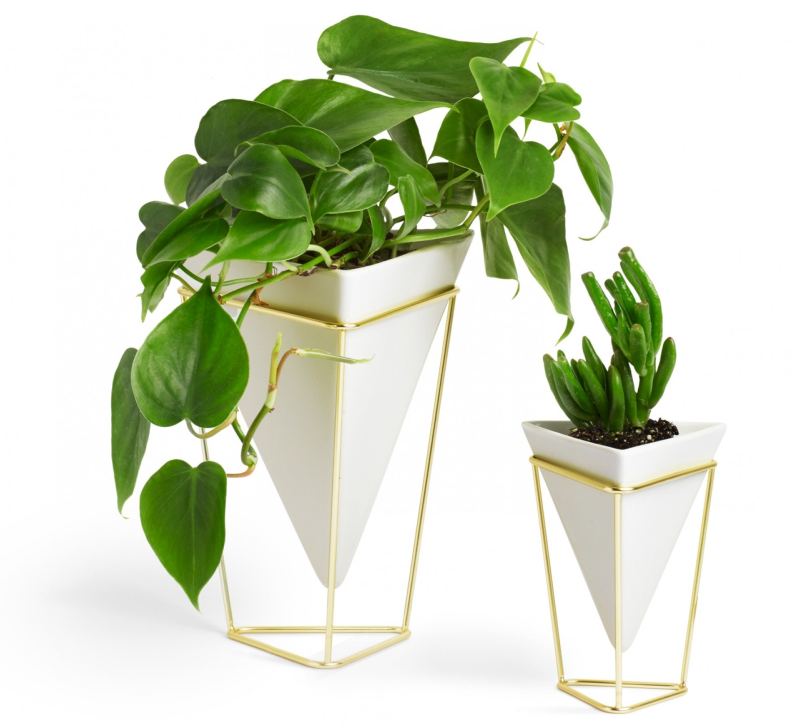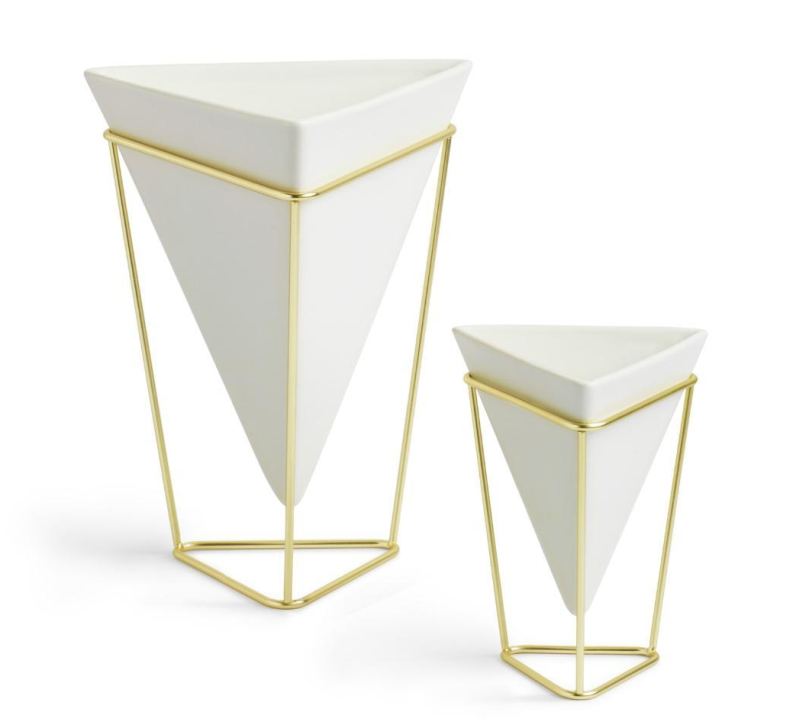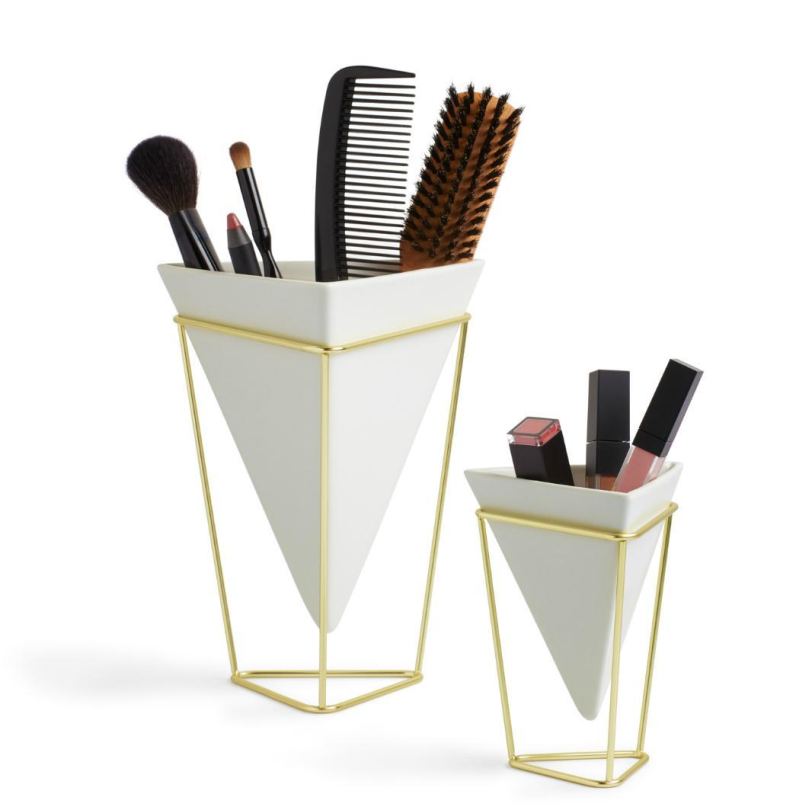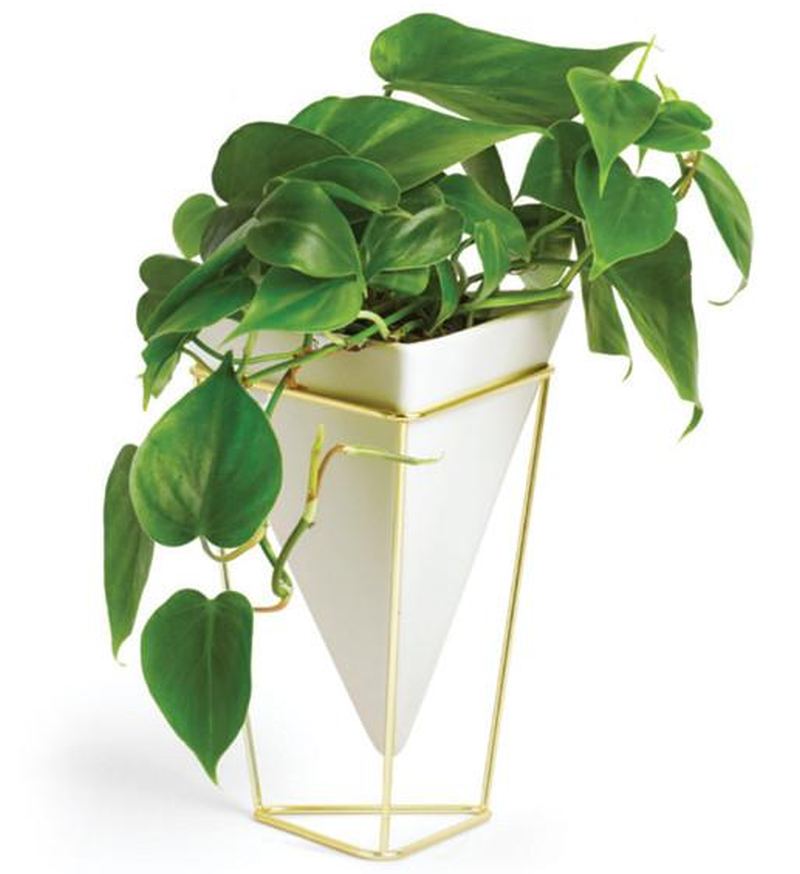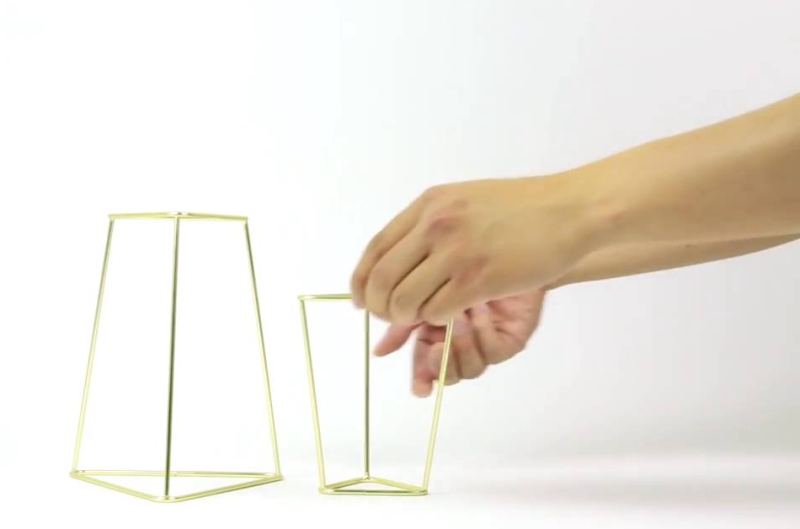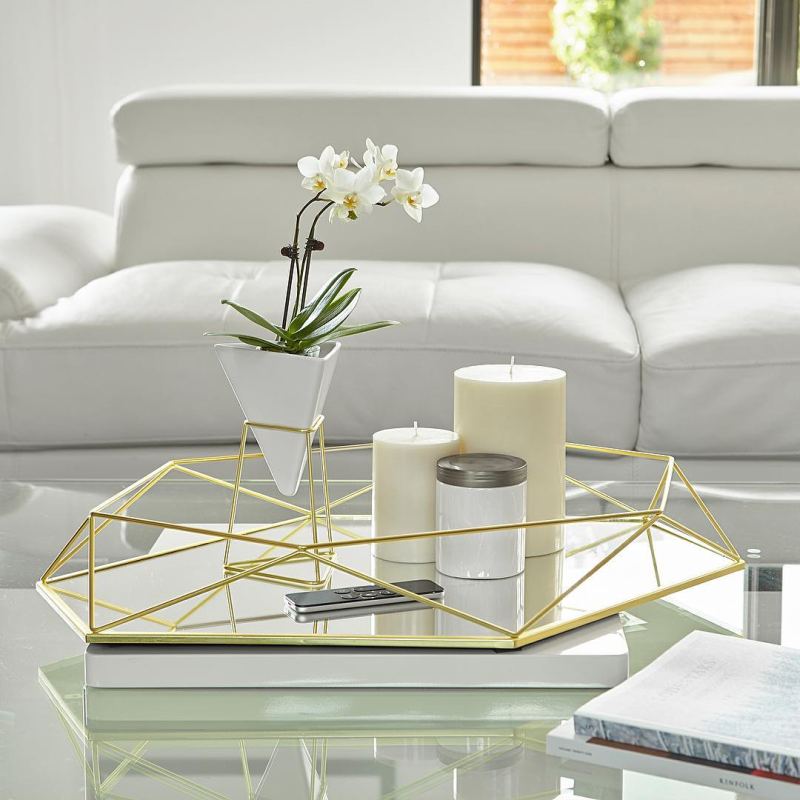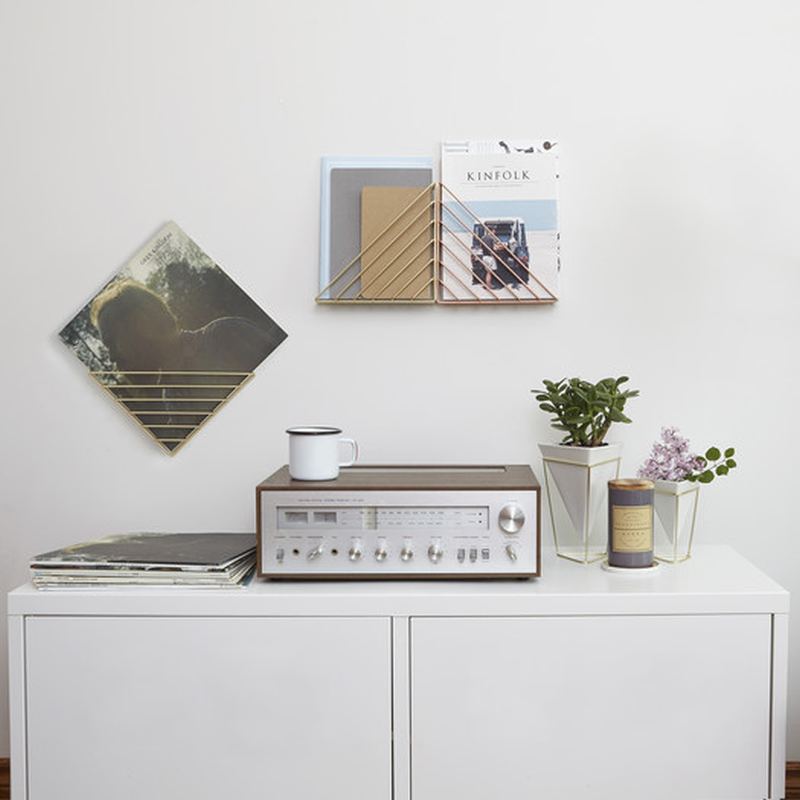 Via: Umbra