Every week, Animal Planet's television show Treehouse Masters takes viewers across the country to watch amazing treehouse constructions. Unlike typical treehouse designs, these deluxe treehouses are handcrafted by professionals, who often take into account every detail. Last week, the show's host and treehouse master Pete Nelson channeled famed architect Frank Lloyd Wright to build triple-decker treehouse on the shores of Lake Barkley in Kentucky.
The 1,200-square-feet treehouse features a long wooden ramp that leads you to the woodsy home. Entryway takes you to the main living area, where natural light floods in through huge crystal-clear windows running across the walls. To sustain natural vibes, the interior is clad in wood and features subtle earthy tones.
The fully-equipped kitchen has light wood cabinets and stainless steel appliances to make cooking easier. Besides all that, the first floor also includes a spa-like bathroom along with flat stone sink, tiled shower and warm lighting fixtures. A wooden ladder leads you to the second floor where you'll find a relaxing bedroom space.
On the other hand, third floor is completely dedicated to form close interaction with nature. So, it has ample of open space overlooking its natural surroundings. Each level has its own deck that offers stunning landscape views to the residents. In addition, rooftop deck has a cozy outdoor lounge area for relaxation.
Sitting on a six-acre piece of land, this gorgeous treehouse is an amazing weekend getaway that not only offers comfort of a luxury home but also embraces childhood nostalgia.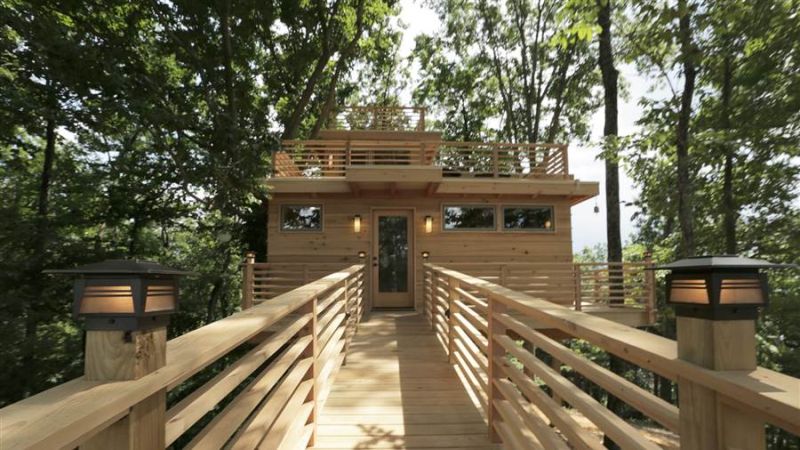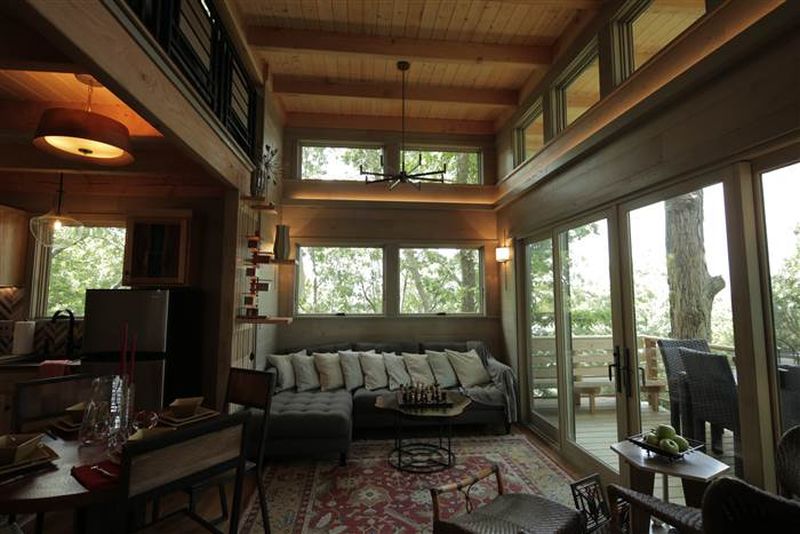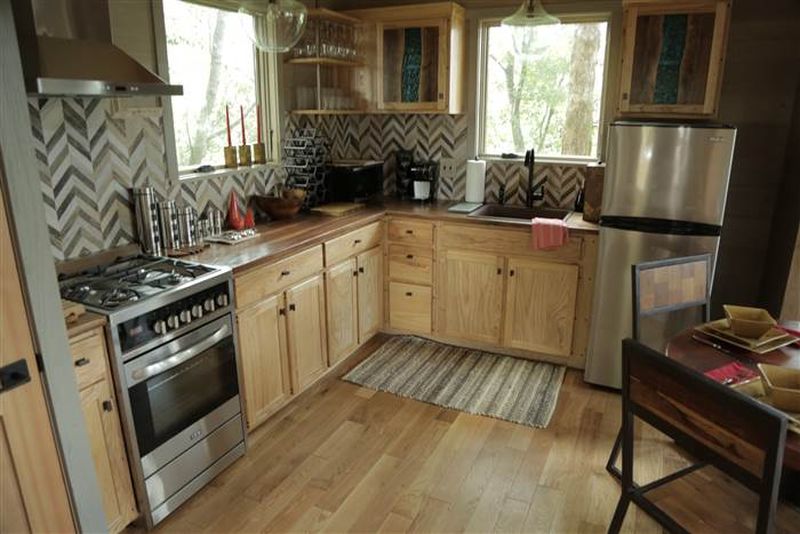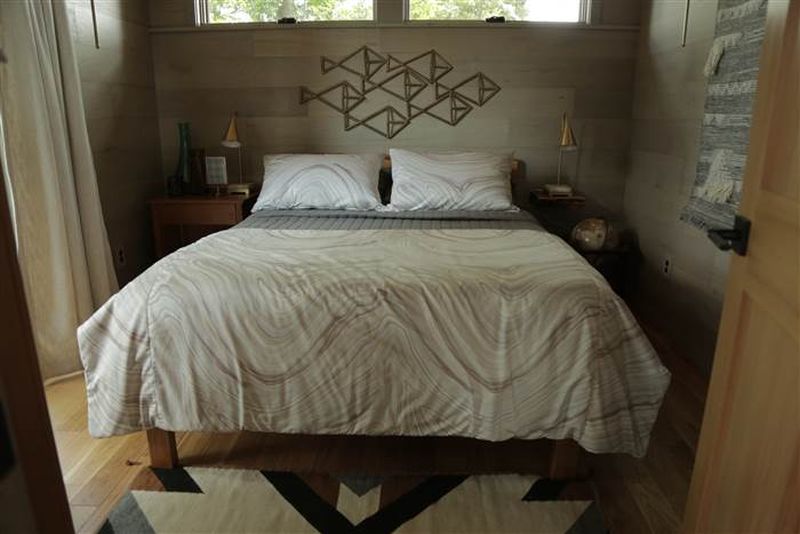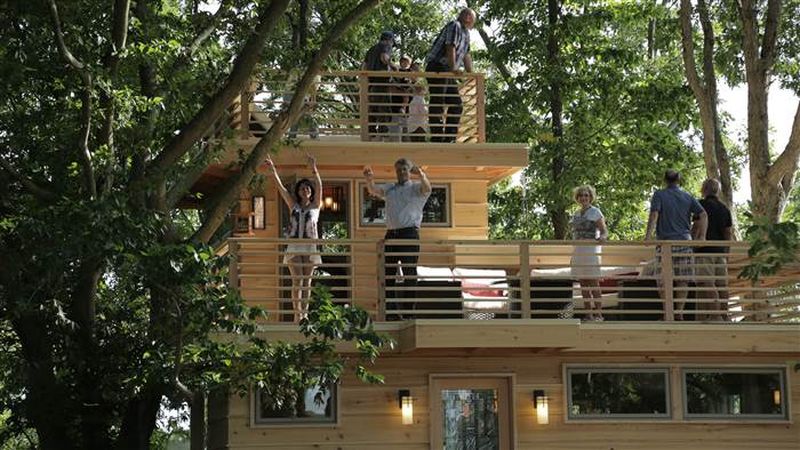 Via: Today