Dog beds are usually round or rectangular units with a comfy cushion. But the problem with most of the pet furniture available on the market is that they are not designed to match with your home interior. But LCGA Design has created a triple-duty dog bed for their client which also function as a room divider and a side table, keeping the interior tidy and organized.
Designed to match the interior, this three-in-one pet furniture unit has four levels. The bottom one functions as a comfortable dog bed – as it contains a soft cushion for a pooch to relax and doze off to sleep. The roof of the dog bed doubles as a side table attached to the end of the sofa. An elegant lampshade or decorative piece can be kept on this side table for practical usage/embellishment respectively.
Furthermore, the other three levels serve as an elegant room divider with shelves for a book collection or to display home decor pieces. Within the client's apartment, this room divider is used to separate the living room from the dining area, without breaking the color scheme of the interior.
It's such an amazing way to combine different furniture pieces as one for multiple purposes while keeping a room clutter-free.
Check out the triple-duty furniture at different angles in the images given below.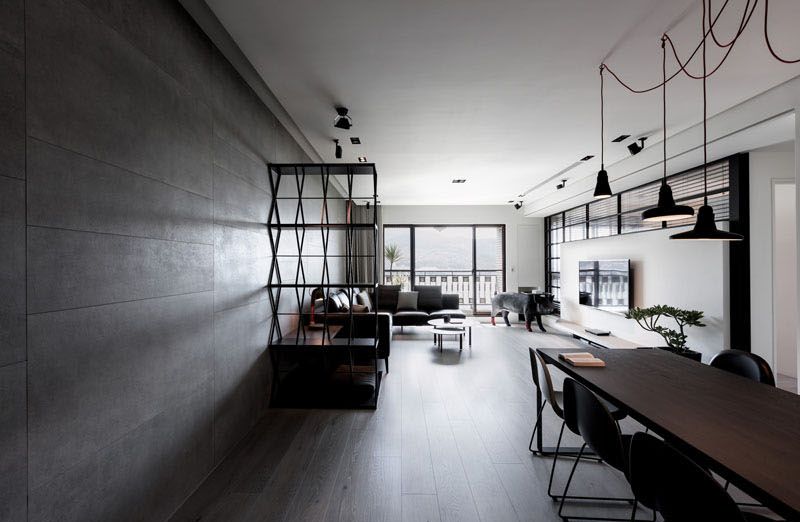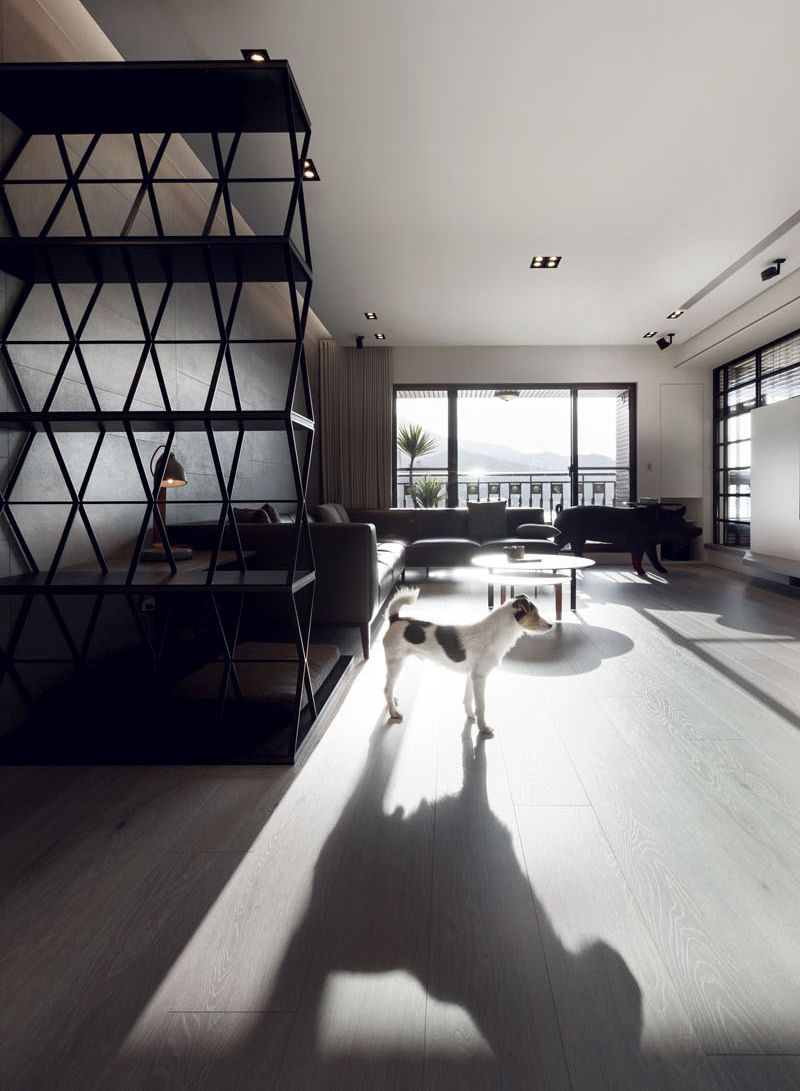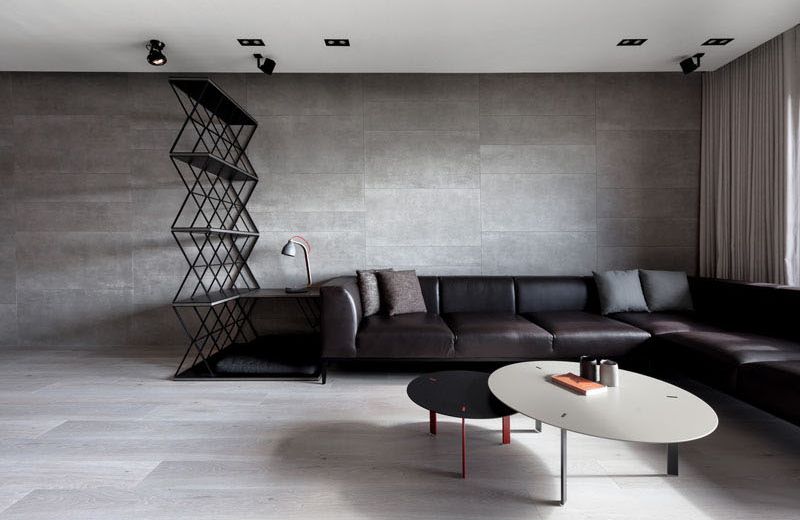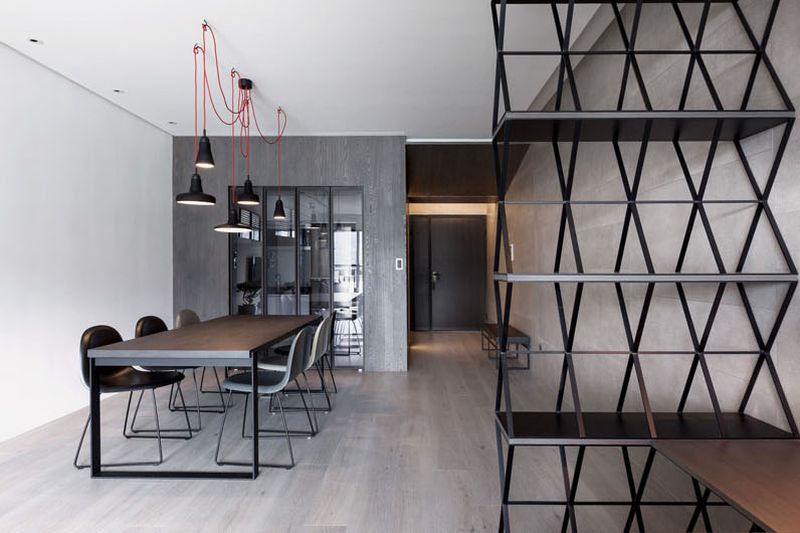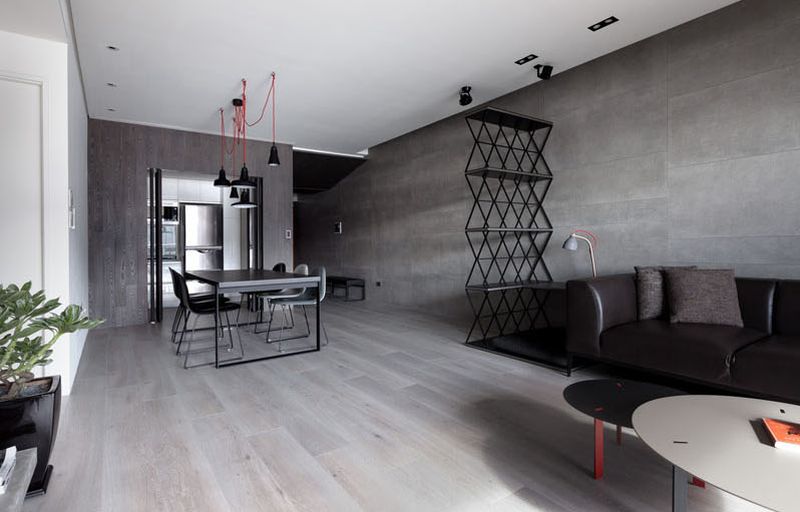 Via: Contemporist