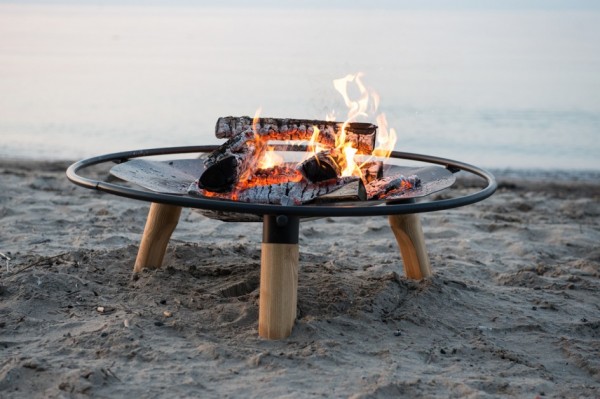 Enjoying around a bonfire on a chilling night is a common outdoor trend during social gatherings worldwide. Rochester, NY-based product designer Brian Keyes has invented the Brændt Firepit with similar bonfire-like concept in mind. It is an attractive centerpiece for domestic use during family gatherings. After igniting fire on the pit, it can be used outdoors to roast marsh mellows or simply sit around while chit-chatting with your family and friends on a cold night. The design of the fire pit is inspired by traditional Danish style of using a circular pit for fire.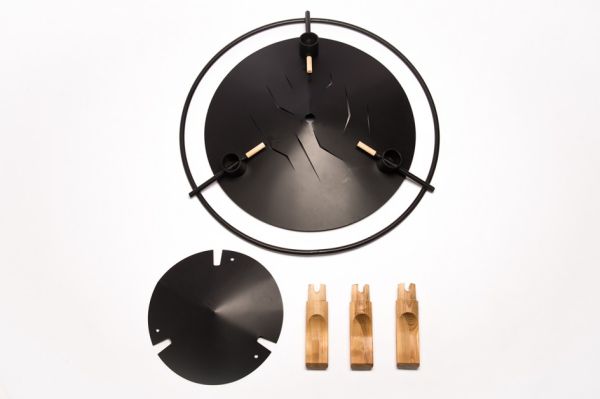 Brændt Firepit comprises of a circular laser cut sheet standing on three wooden legs like a tripod. The circular sheet has a concentric solid ring on its outer side to hold wood while burning. It is coated with Cerakote, a protective coating to save the material from weathering and high temperature from heat of a fire. Laser cuts on the sheet allows enough air to pass through the pit to light up a perfect flames over the pit.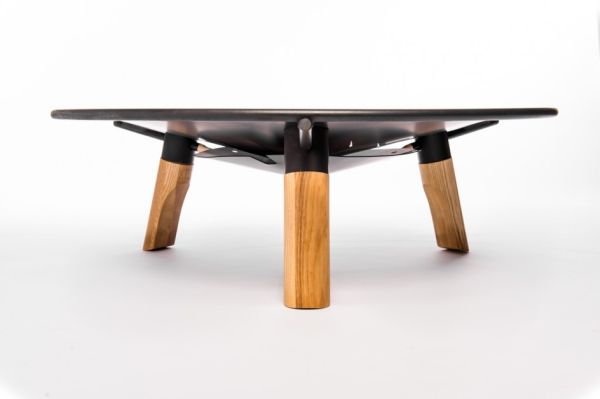 The three legs on which the circular sheet rests is made of white ash wood. Wood finishing is done using a natural Danish oil that highlights the wooden grains for a natural feel. The legs are fixed into metal casing firmly to support the metallic sheet placed over it.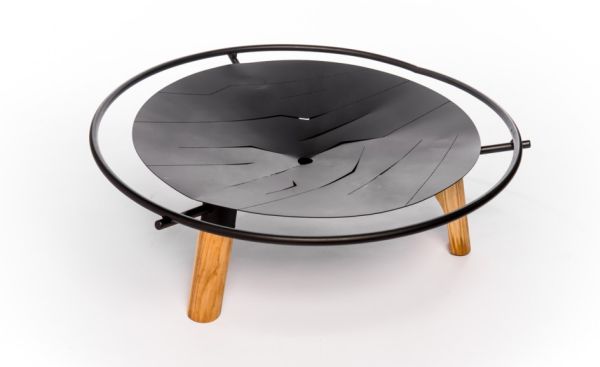 The fire pit measures approximately 38 x 12-inches in diameter and height respectively, and weighs around 23 kg. The diameter of the pit is spacious enough to hold large wooden pallets over it to ignite fire. Brændt Firepit can also be moved to any outdoor space under open sky to enjoy with your family.
Via: TrendsNow