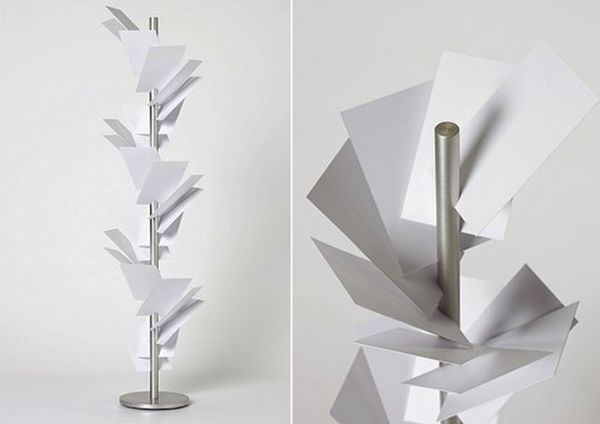 Small objects are of great essence; Japanese designers surely know this fact better than any other. Chiaki Murata, who is known for creating Japan's most iconic designs in recent times, has designed a similar item that makes your messed-up desk look more organized and artistic. At first look, this business card stand looks a mere metal piece resting on the desk sliced randomly at multiple places. But as we give a closer look, we see a defined pattern that makes this desktop accessory different from others.
Named Tronc, the aluminum business card stand is a slick and unconventional piece of tabletop accessory that not only holds your business cards and important pieces of paper together in style but also transforms itself into a beautiful piece of art as you adorn it with small chits worthy your attention. The usage is not limited to just business cards, the stand can also be used to display your photos, postcards, or any other important pieces of paper you think need your attention.
Tronc stands 2 feet tall and is made out of brushed aluminum. It is capable of holding about 24 cards. The best part about it is that we can say goodbye to sticky notes that make our desk/wall look monotonous and ugly. If you too think that sticky notes are adding some unwanted and dull colors to your wall/desk then, grab a Tronc and add a beautiful DNA helical structure to your desk for just USD160.