Impact of rising rents is taking a toll in residents in San Francisco. In recent years rent has risen to a largely unsustainable level, which has got residents thinking of alternative ways to combat rental crises. Illustrator Peter Berkowitz has constructed a tiny wooden sleeping pod in his friends living room to avoid paying ridiculously high rents.
The tiny pod-cum-working station measures 8- x 3- x 4.5-inches. It is a Japanese-inspired capsule bedroom that offers comfort without consuming much space and is designed to save Peter thousands of dollars per year. The pod features a twin-size bed, a folding desk, a place to store clothes and Christmas LED lights.
Made from plywood sheets, the total cost incurred in building the tiny pod is $1,300, where prior to building the pod the monthly rent paid by him was just under $1,000. Currently, staying in three-bedroom house with four roommates, Berkowitz pays only $508 a month for his pod space. Where $400 is the monthly rent and $108 per month will cover the full construction cost over the course of a year.
Provided with a small window and a raised section over the roof, the pod is a fully ventilated bedroom with an additional head space. Planning to build a bookshelf on the outside, Berkowitz believes that tiny pod would act as a sensible solution to remove the pressure of paying high rents.
Peter Berkowitz has also shared his work on his personal website and is eager to help those who also want to go for tiny living solutions.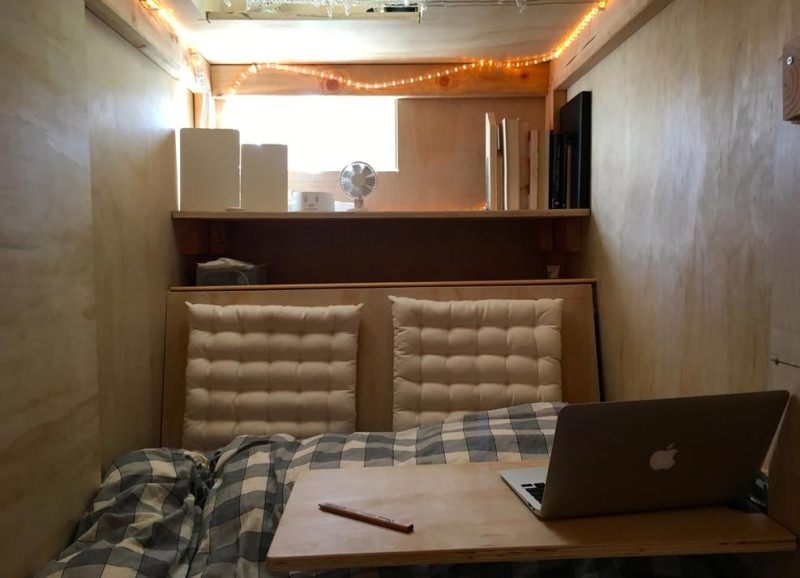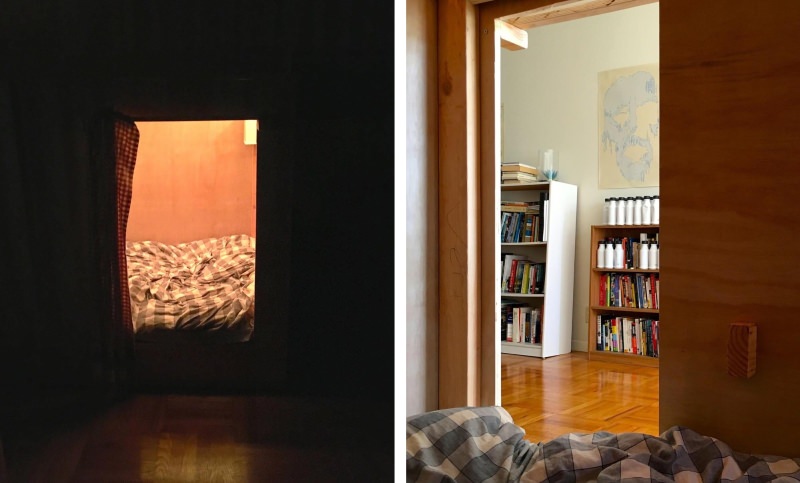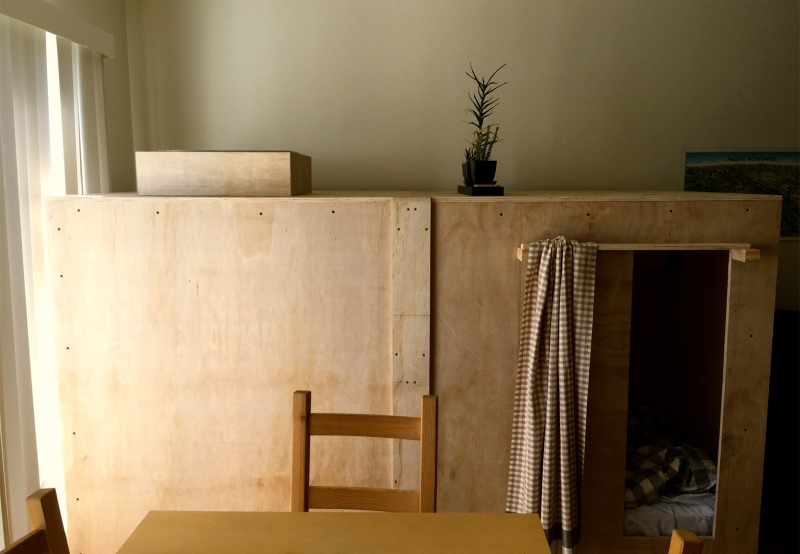 Via: NBCBayArea