Now that Donald Trump has sworn in as the current president of the United States, his primary goal to build a wall along the Mexican border is going to kick in. Probably a good time for Chim Pom, a popular Japanese firm known for their politically influenced artwork. And they didn't let go of the opportunity to make their statement felt in the wake of Donald Trump's motives to stop illegal trafficking from across the borders.
They have built a treehouse in Tijuana's Colonia Libertad neighborhood's backyard by getting permission from the owner. To make a strong statement the treehouse bears the name 'U.S.A. Visitor Center'. Even more interesting is the fact that Chim Pom member Ellie had a reason to build this treehouse and have a vantage point to view the U.S. side of the border.
The reason, well, she was barred from going across, after her lame joke with a customs, saying that she is involved in terrorist activities.
Children just love to get on top of this treehouse and see the expansive views on offer. Moreover it can accommodate two adults for a night stay or even permeant refuge.
The interiors are draped in maps, sketches and American literature like the Mark Twain's "The Adventures of Tom Sawyer". Also, the treehouse has coyote pelt (smugglers who help traffic migrants across the border) hanging from the walls.
メキシコーアメリカ ボーダーで制作中! pic.twitter.com/qNnDKZbsdn

— Chim↑Pom (@chimpomworks) January 9, 2017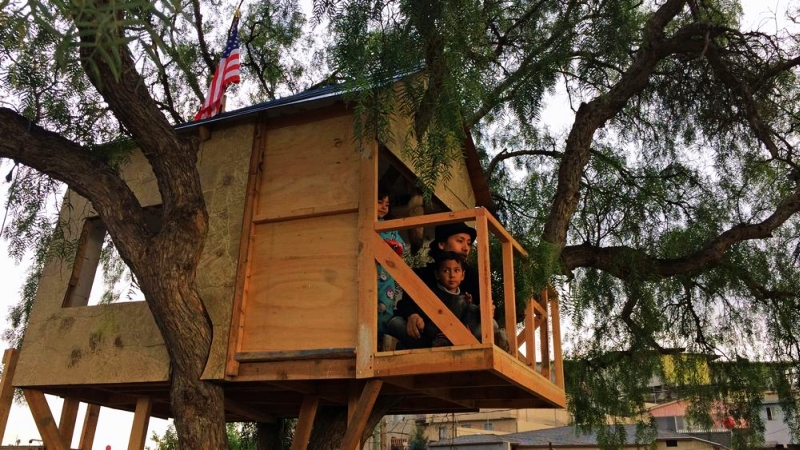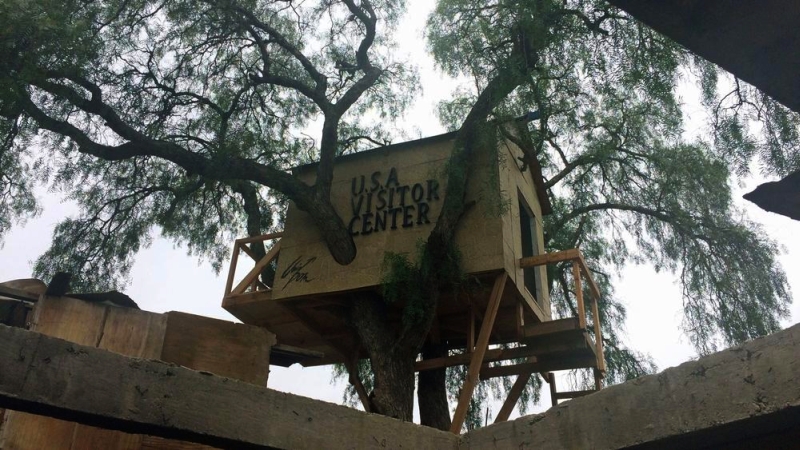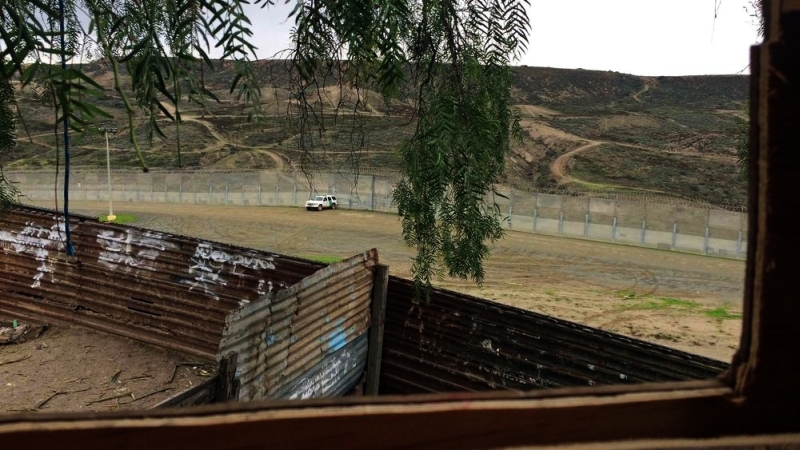 Via: LATimes